< Back to News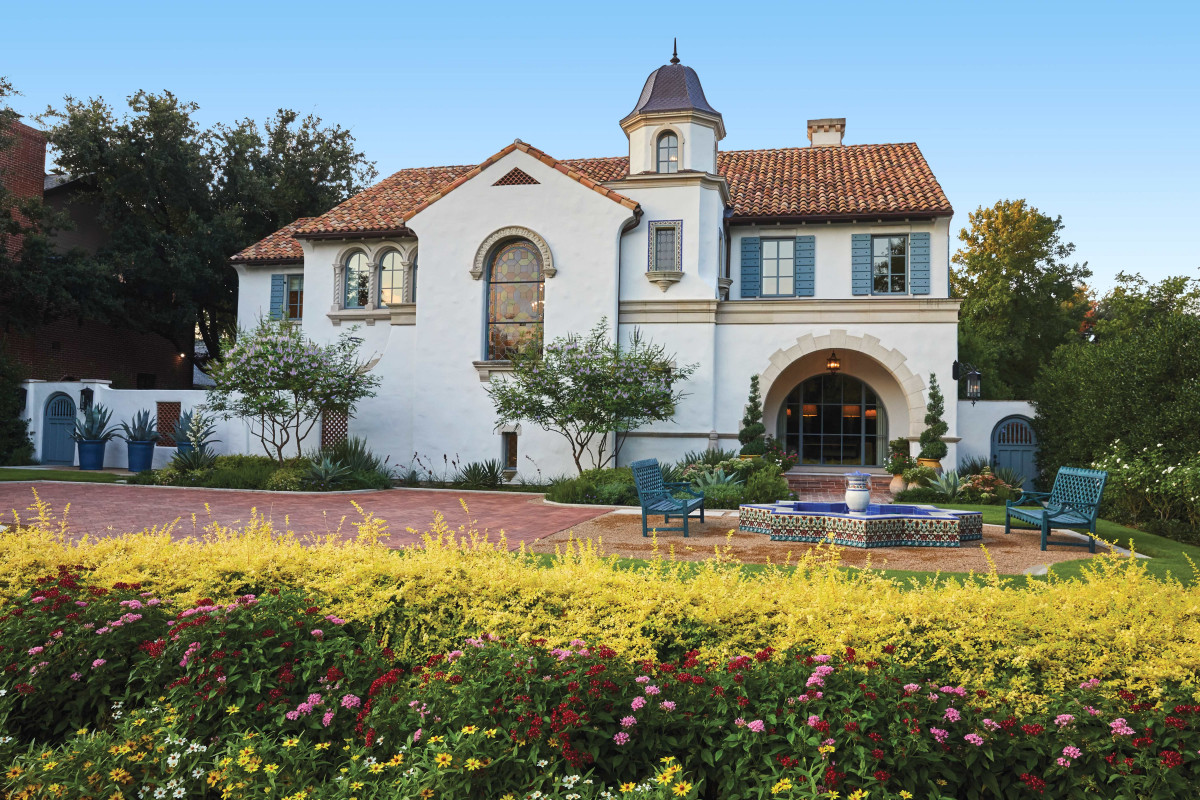 Maintaining Your Landscape's Longevity
Whether it's minimalist and modern, formal and symmetrical, or soft and romantic, today's urban gardens are anything but the way nature intended. In order to preserve your pristine modern sanctuary or restrain your cottage-style border from reaching ragged edges, proper landscape maintenance is necessary. Sure, you could attempt to groom your gardens, but procuring a knowledgeable, professional landscape company removes the guesswork and enables your landscape to flourish and grow.
 Why Hire a Professional?
While some may have a natural green thumb, a professional landscape company brings all the tools to the table to help your landscape thrive.
Proactive Planning
One skill in the expert arsenal is the knowledge needed for proper planning. Instead of reacting to an overgrown Trumpet Vine or a diseased Japanese Maple, a professional landscape company can proactively prune and integrate pest prevention. Your dedicated garden manager will oversee every aspect of your landscape and work with your landscape crew to enhance the beauty and health of your gardens.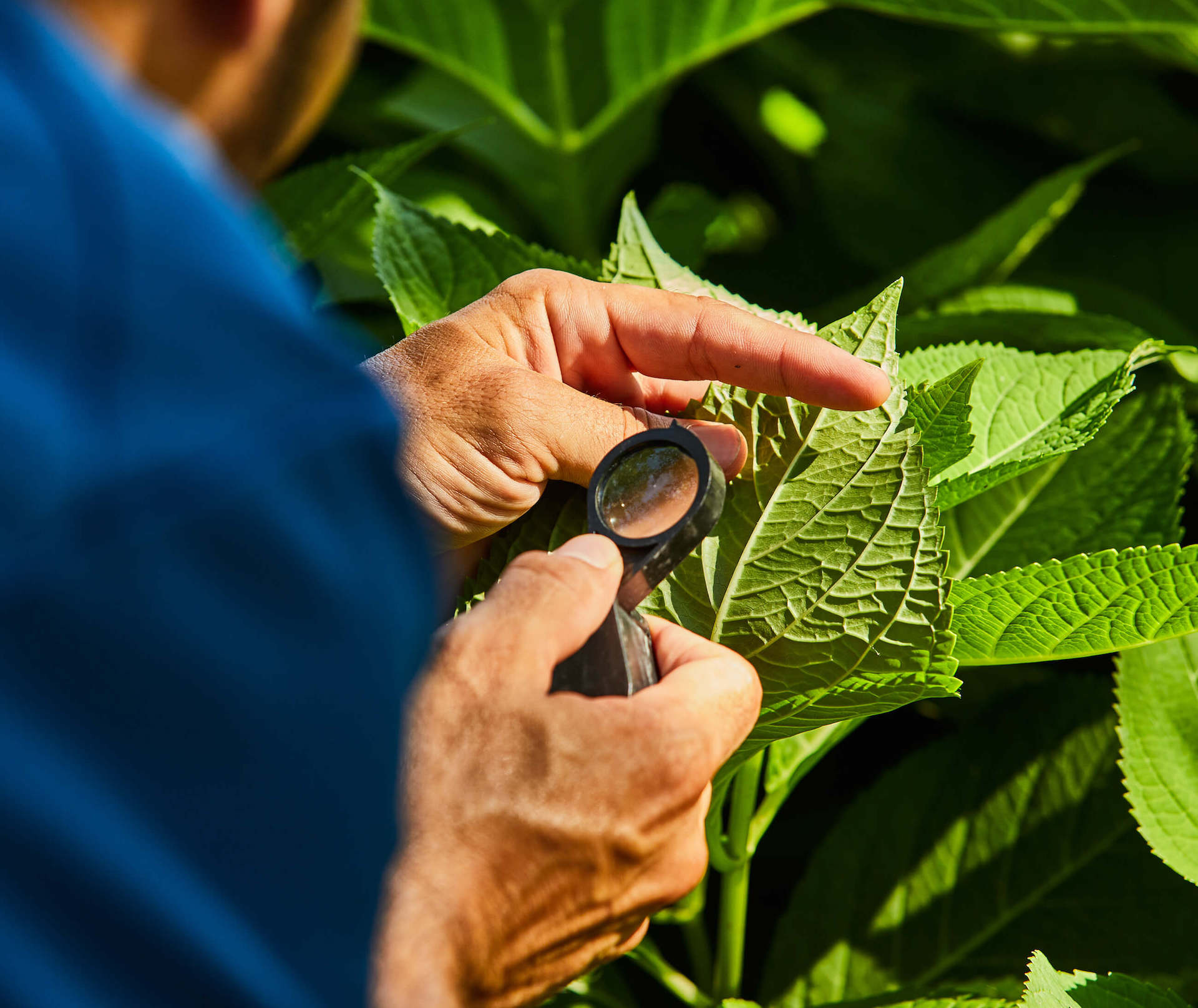 Trained Experts
Likewise, the best landscape companies will employ a trained horticulturist who will possess extensive plant knowledge, determine which plants are suited for what areas of your yard and how to care for them, and be capable of diagnosing and treating disease.

Ongoing Care
Most will agree that your home is a reflection of you. In order to retain its appearance and protect your investment, it's essential to maintain your landscape. Hiring a trained professional not only provides you with continuous curb appeal, but it preserves the value of your estate for generations. Your landscape team will work diligently to nurture the plants to work within your landscape design and enhance their beauty and health.
Proper Landscape Maintenance
Essentially, in order to ensure a successful landscape, your landscape company should be investing the majority of its time into these key garden care components:

Responsible Watering
As you already know, each of us must do our part in water conservation. From setting responsible watering schedules to installing the latest in smart technology, your skilled landscape team will help meet your plants' individual needs while complying with your city's water restrictions.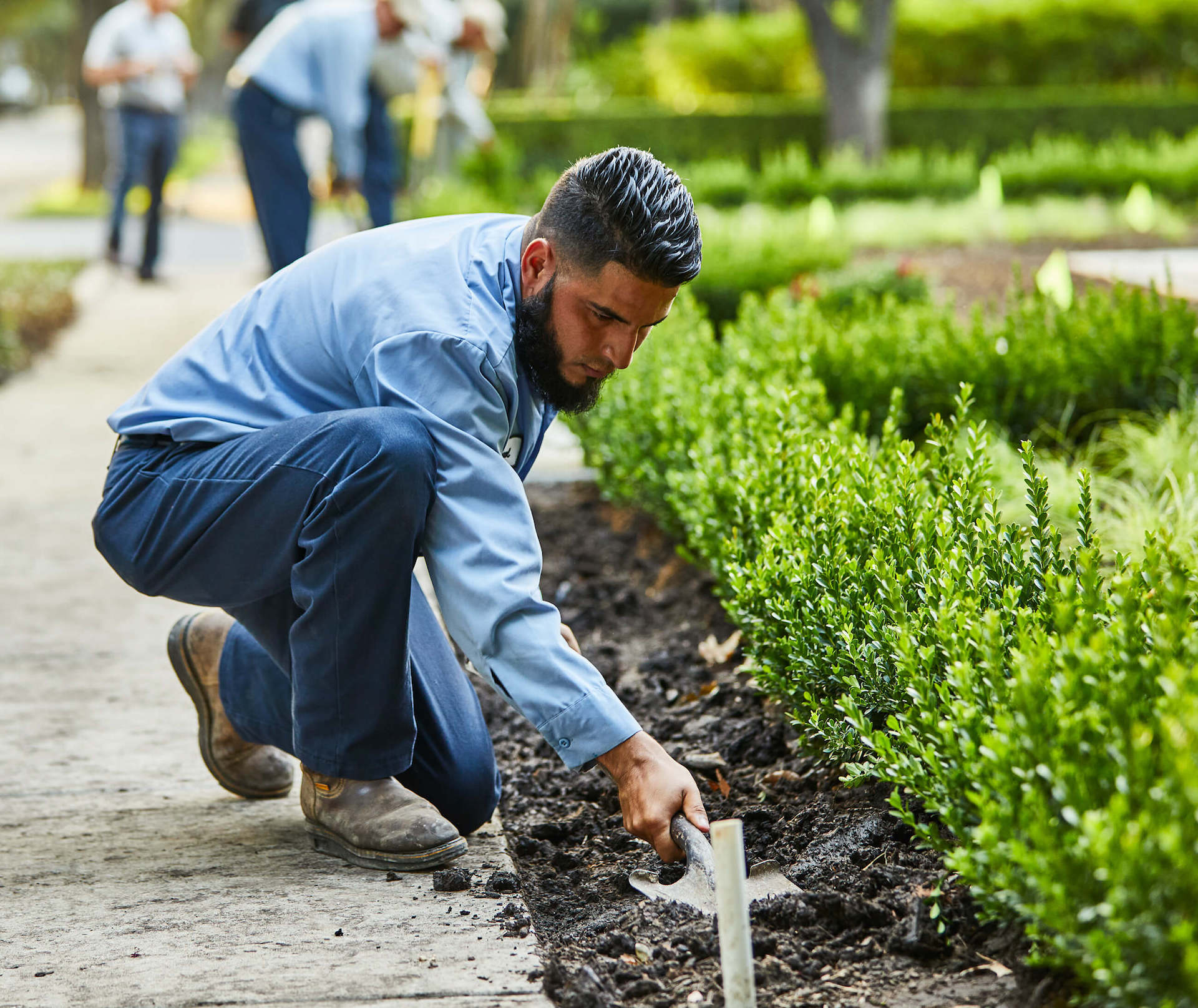 Feeding
A little secret: Plants retrieve their nutrients straight from the soil. As they grow, the soil can become depleted of essential plant nutrients, and fertilization often becomes necessary. Experts in this area will select the correct substrate to sustainably nourish your plants at the roots.
Pest Suppression
Just like proper nutrition can help ward off the common cold in humans, proper plant health care can ward off diseases and pests in your garden.  Diseases and insects are opportunistic and take advantage of inadequate care.  Nourishing from the roots down nixes nasty predators—the healthier the environment, the healthier the plants.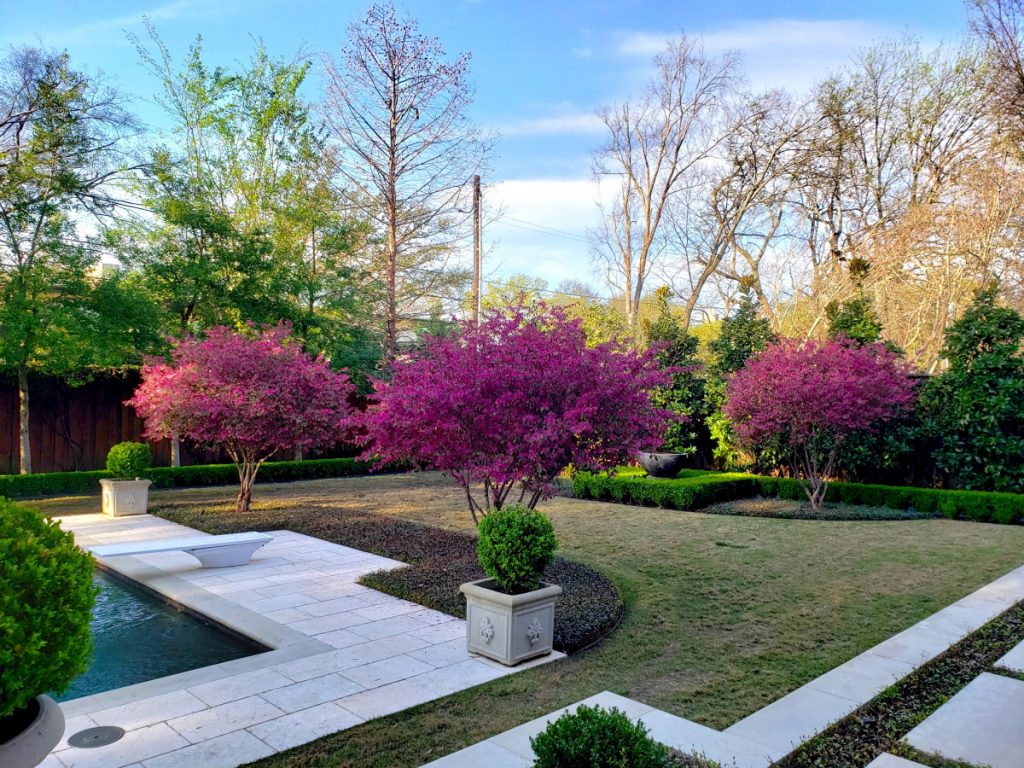 Pruning & Care
Similarly, garden care and upkeep are vital for functional and aesthetic purposes. Nature may intend for that Texas Sage to sprout in all directions, but in order to keep walkways free of obstruction and your landscape holding its shape, it's vital to prune plants, shrubs, and trees properly. Basically, a garden without proper pruning and upkeep is like missing a year's worth of haircuts during a pandemic. And, we all know how that turns out!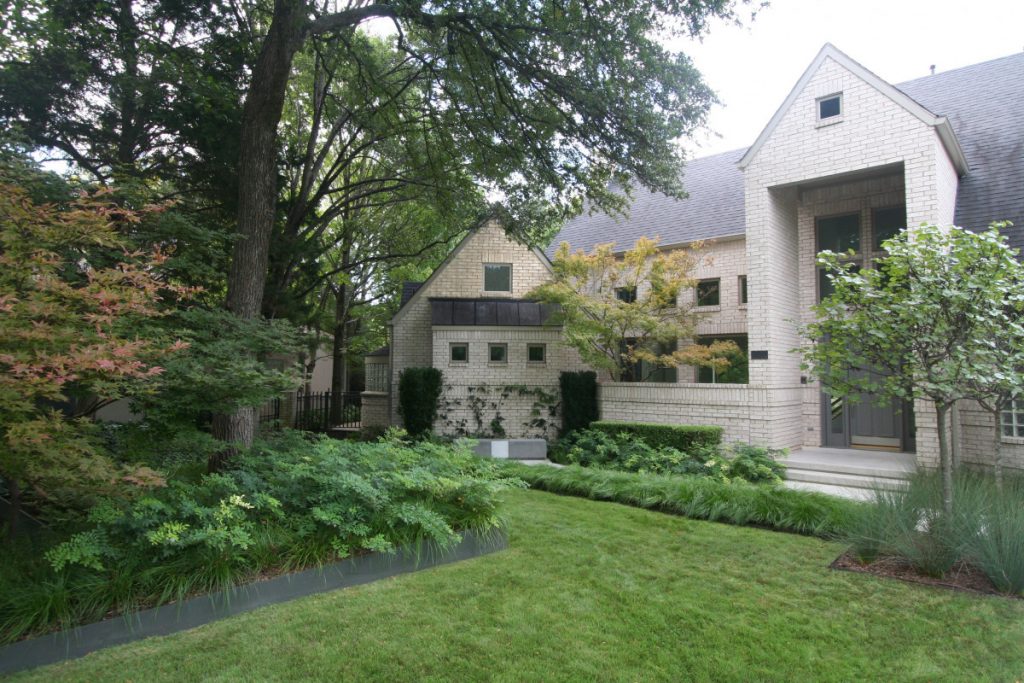 Timing is Everything
Finally, your garden manager will create a landscape maintenance schedule that maps out services needed in advance. Sometimes these service schedules need adjustments. The right landscape company knows that proper landscape maintenance needs to be timed according to various environmental factors.
One crucial timing factor is weather conditions. For example, this year, our hard freeze poses quite a challenge. Trimming is everything, but our weather conditions have caused our teams to delay our usual February cutbacks until our environment thaws.
Sadly, many plants will suffer damage and some, death. Some issues will not show themselves until the heat arrives. Thankfully, your trained garden manager and horticulturist will be able to determine each plant's varying needs and schedule proper pruning, feeding, and watering. We have our work cut out for us but we'll make it through this together!
Basically, it all revolves around this: Proper garden care is the backbone of a beautiful, healthy landscape. When it's done right, you can stay zen and worry-free. So, entrust our experts to keep your garden looking gorgeous year-round.
---
For over 35 years, Bonick Landscaping has served Dallas area clients with the highest standards looking for out-of-the-ordinary luxury landscape design and pools by offering the best in service, workmanship, and plantings. Services include hardscape and landscape design, pool designs, pool construction and installation, lawn care services and garden maintenance, pool maintenance, and more. For discerning clients in Dallas who want to express their own distinctive style through their landscaping, Bonick Landscaping can help you realize your dream. For more information, call us at 972-243-9673 or email us.