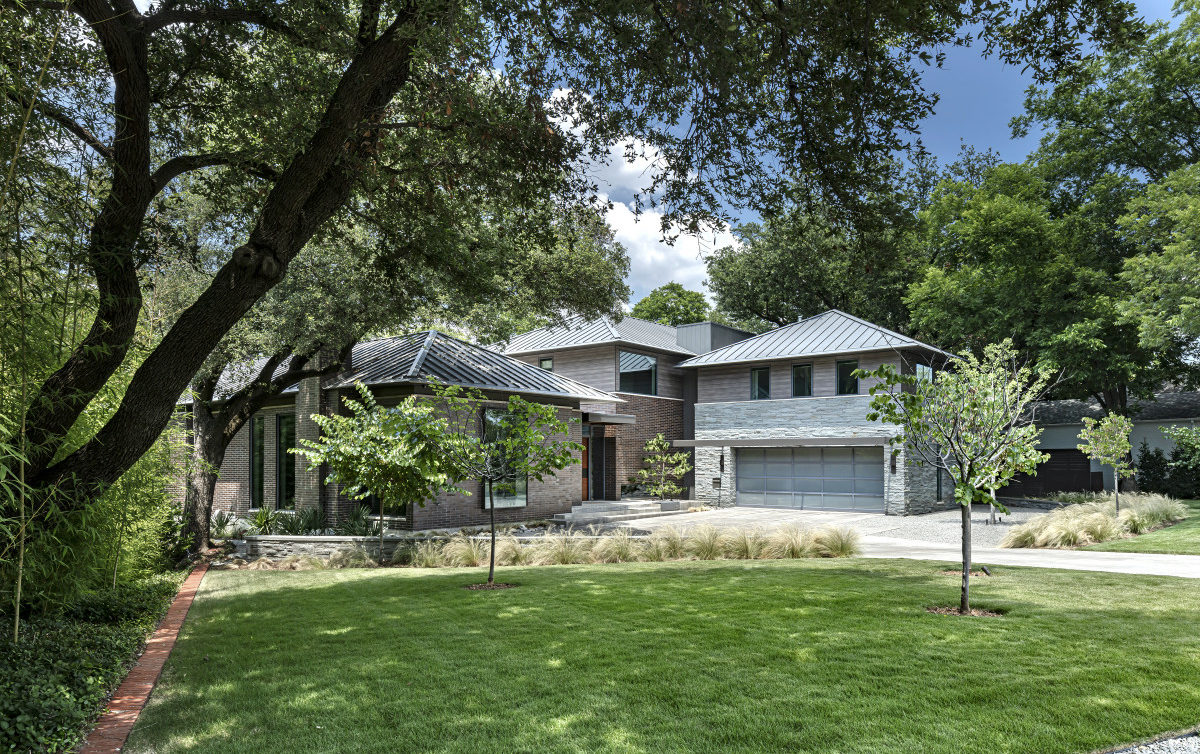 The front was a simple palette of lawn and redbud trees. We opted for a simple backyard inside the curved wall with a lawn and some ground cover. Heavy planting already existed along the creek, which we kept and incorporated into our design. Additional planting along the creek is lush (palmetto, vitex, ferns, and pygmy bamboo ground cover for creek bank stabilization) creating interest from inside the house. The palmetto outside the back wall will eventually grow tall to create a lovely layer of additional texture.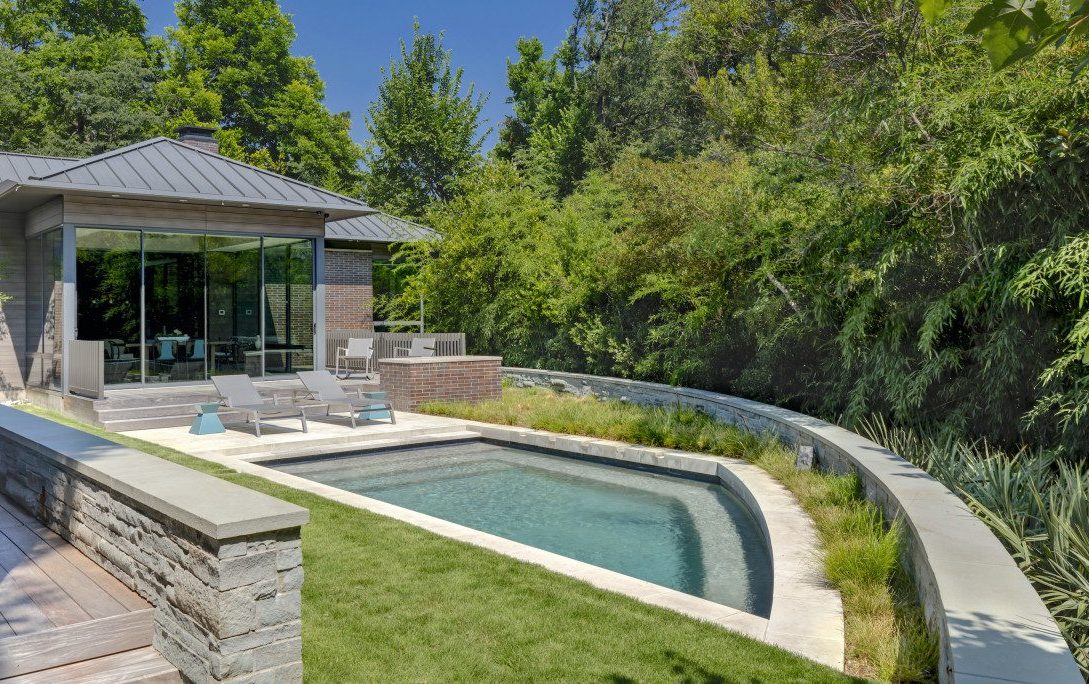 He envisioned a curved wall encircling the perimeter of the property, and he enlisted our team to execute his vision. We flushed out the grades on both sides of the wall to ensure its success on a level plane all the way around. We also designed the pool with an extra-thick, complementary coping and integrated some carved scuppers to echo the home's architecture and materials used.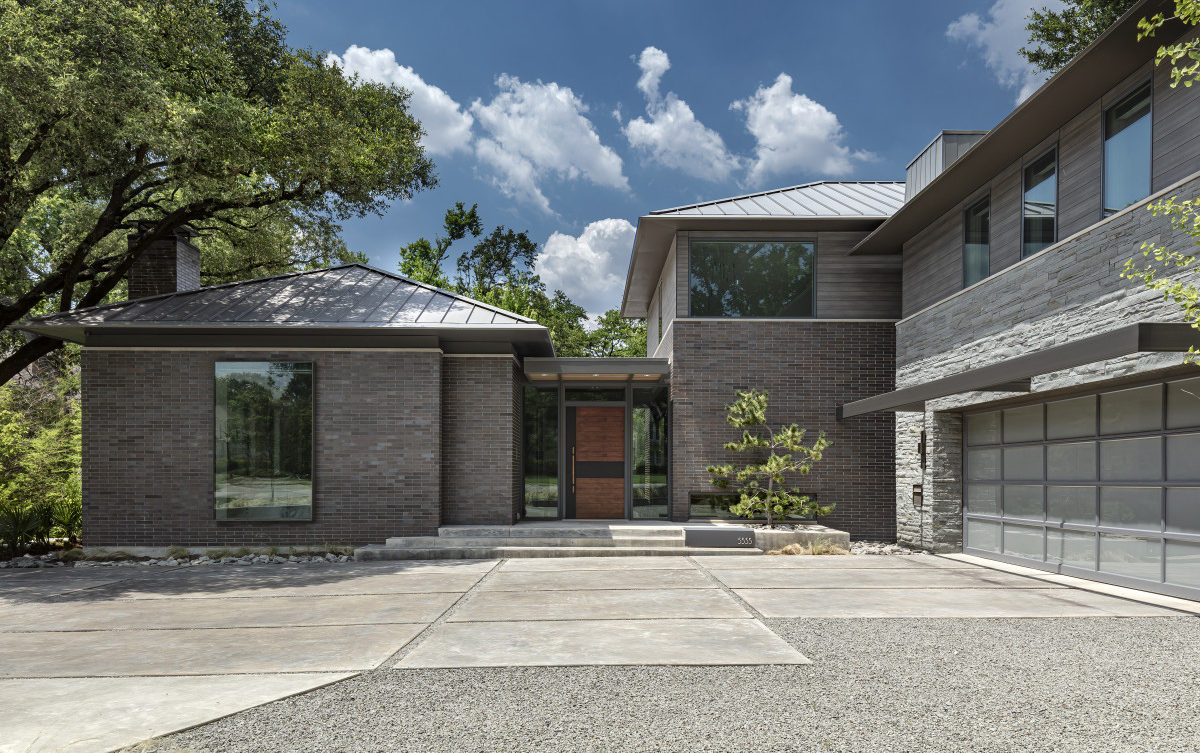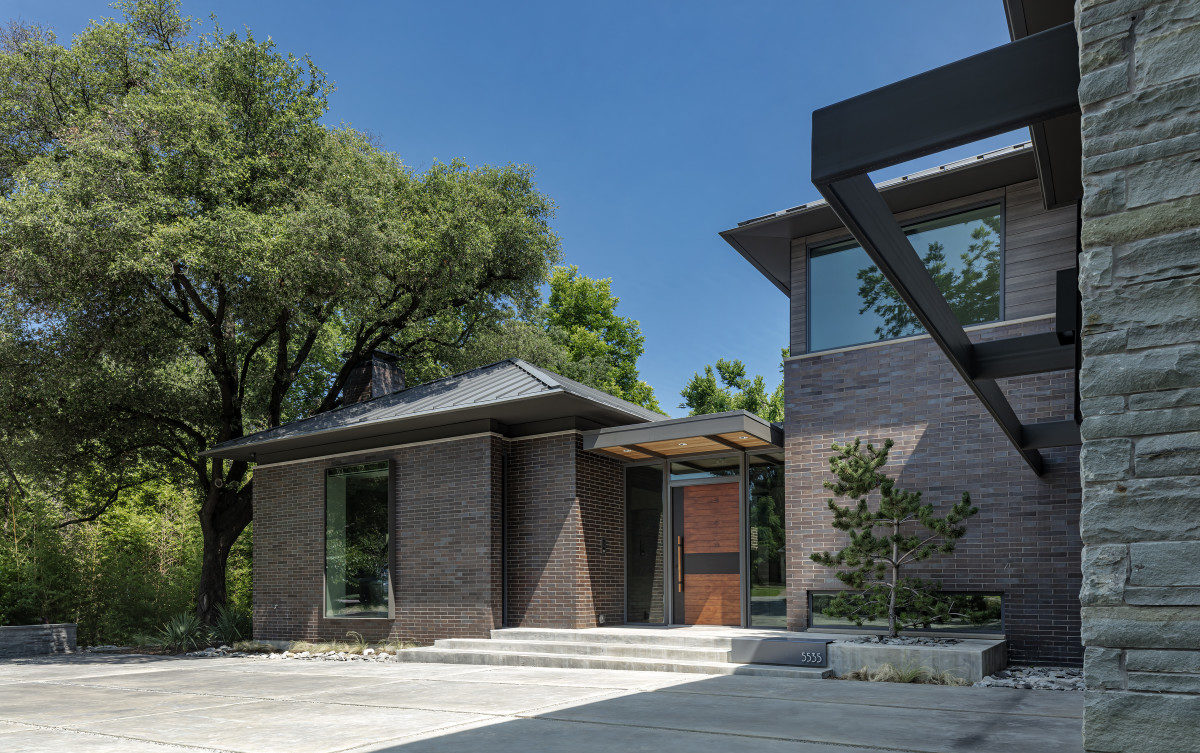 Other landscape features implemented included a concrete drive, landscape stone steps and path, back decks and firepit, and of course, all the planting.  We selected a sycamore and some October Glory maple for serene screening and privacy and fabulous fall color interest.
"In 20 years of collaborating with Glenn, whether working on landscape design or implementing the designs of others, the experience has always been rewarding. Glenn's team has the ability to focus on the core concepts of our architecture and create a symbiotic design that reinforces and enlivens every project; in turn, they faithfully and meticulously execute those designs with craftsmanship and care."  —Mark Domiteaux, AIA