< Back to News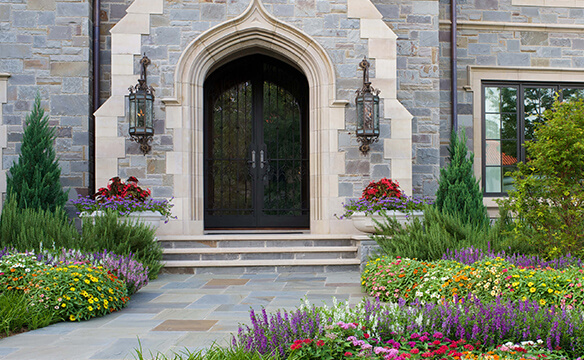 5 Steps for Better Landscaping "Curb Appeal"
Is your front yard landscaping the envy of all your neighbors or is it in need of a facelift? Everyone knows first impressions are important; what kind of first impression is your yard's landscaping making? Here are five steps you can take if you need to up your landscaping curb appeal.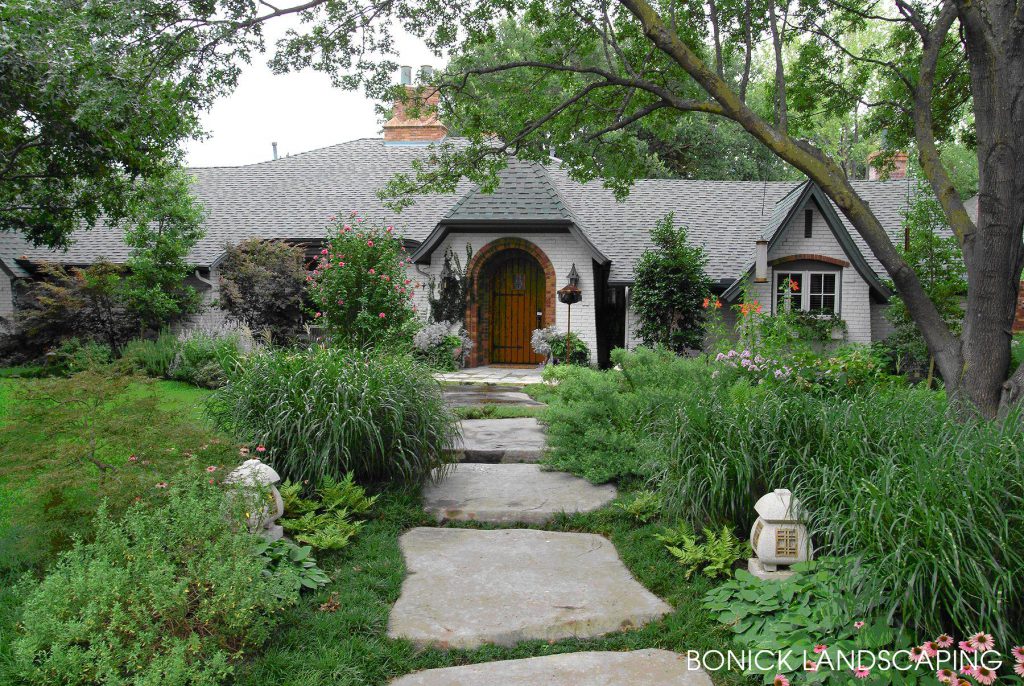 1. Develop a Landscape Design Plan
How healthy are the plants in your front yard? Do you have a landscape design that creates color throughout the year? Does your landscape include a variety of sizes, textures, types of plants that harmonize well together? Often there comes a time when old plants have become so overgrown or scraggly that they're past the point where a simple pruning can help; they need replacing. In the same vein, plants may have grown so large they no longer fit the space in a way that enhances your home. You many have plants that aren't thriving because they weren't located properly. Or maybe you added plants over time with no real plan in mind – and it shows. The best yards are planned, choosing plants, hardscape structures (such as walkways), and an overall design that coordinates with the architecture of your house.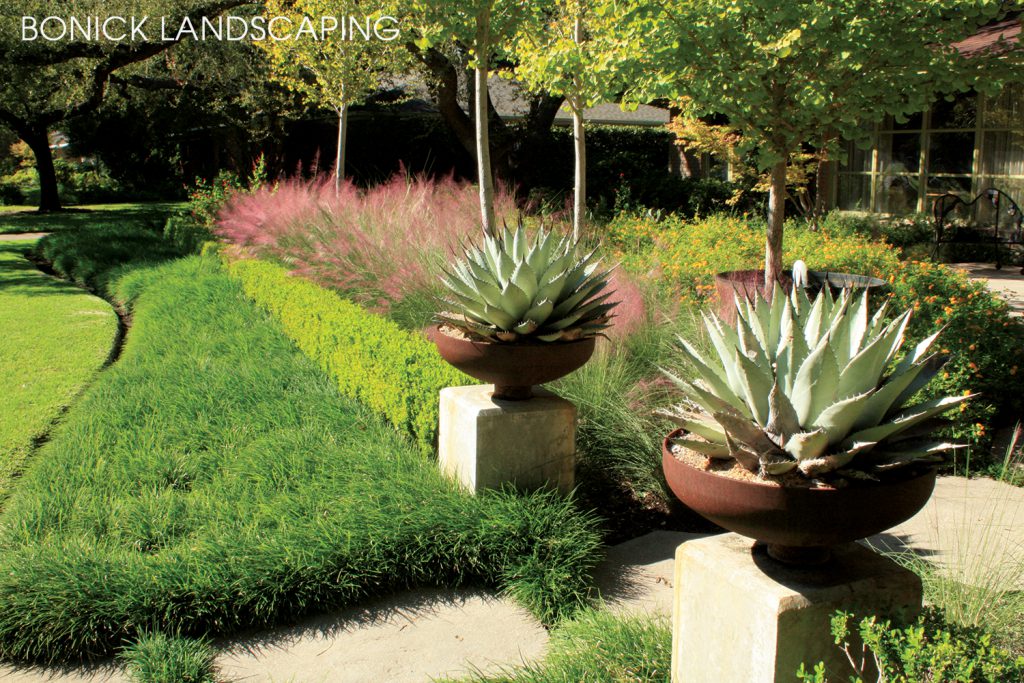 Unless you are a DIYer who has the time, the interest, and the talent to pour over garden and landscape design plans to develop one of your own (along with a strong knowledge of plants, shrubs, and trees), you may want to consider hiring a professional landscape designer and landscaping company to design a plan for you. (If you've ever watched HGTV, you are no doubt well-aware that professional landscape design and landscaping have an excellent ROI, should you ever decide to sell your home.) The reality is, most homeowners don't have the time, expertise, and access to the variety and quality of plants that landscapers do and that are required to really optimize the appearance of their yard.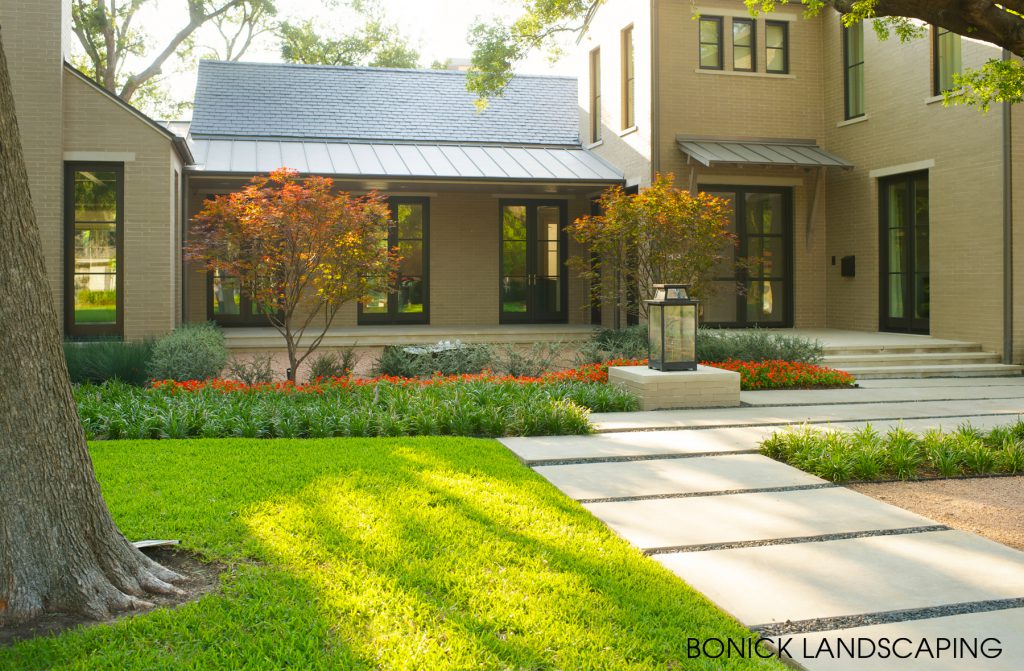 2. Add Seasonal Color
Planters and pots come in an endless variety of shapes and sizes. The right size and style of pots with a well-chosen mixture of seasonal annuals can take an entryway and walkway from boring to beautiful with vibrant colors. Similarly, with the right architecture, hanging plants and window boxes can also have great impact. A well-conceived bulb plan can keep perennials blooming from early spring to fall. Often, people prefer the help of a landscape designer in choosing the correct scale and style of pots to enhance curb appeal and to create a spring, summer, and fall plan for their yard, but this is also a good project for talented DIYers as well.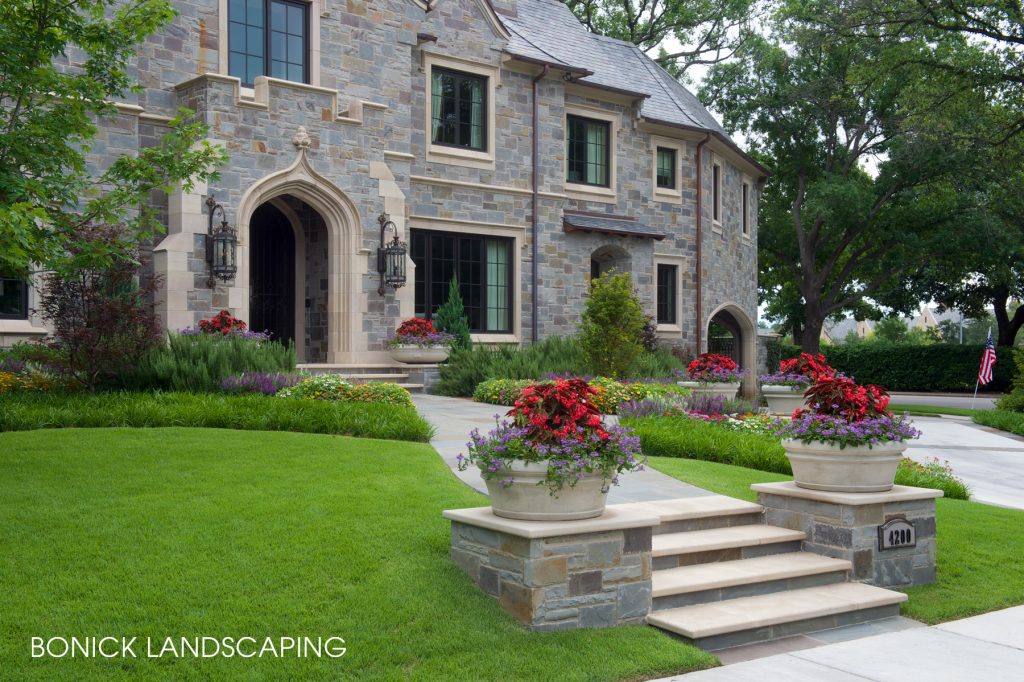 3. Add Professional Landscape Lighting
While lining your driveway or walkway with solar-powered lights from your nearby hardware store can be a nice addition to your yard, professional landscape lighting goes a lot further than that. (Professional landscaping companies also have access to better quality and more durable products than what you find in the retail market.)  Beyond serving the practical purpose of increasing visibility in high-traffic areas of your yard, professional landscape lighting adds beauty and drama to your yard at night. Up-lighting ornamental trees, shrubs, architectural details and design accents can draw attention to features that make your home special.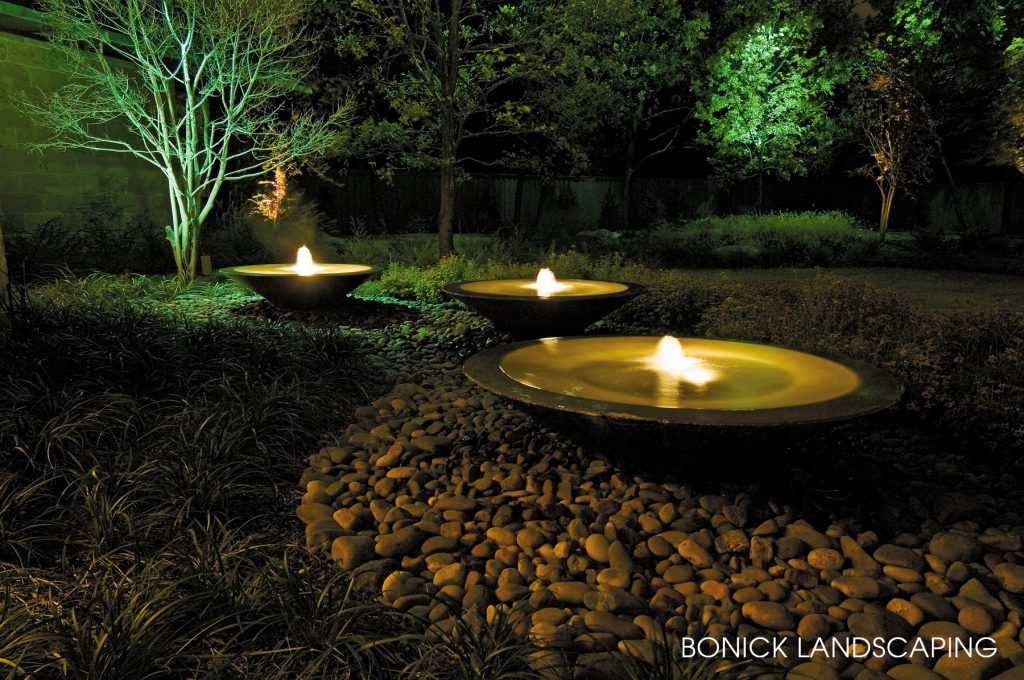 4. Upgrade Your Hardscaping
What is the architecture of your home? Regardless of the style, there is likely a better solution that the straight and uninterrupted concrete walkways and steps straight out of the 1950s – especially if your house isn't modern. Flagstone, tile, brick, and natural stones are just a few of the other options for hardscape structures. But even if you want to stick with concrete because of its reasonable cost, today concrete is available in a variety of colors and patterns and stamped concrete can even replicate the other materials mentioned above at a fraction of the cost. Concrete pavers and natural stone pavers are both popular choices. Other kinds of hardscaping features to consider are steps, walls, outdoor sculptures, and outdoor fountains. What works best will be based on your home's architecture and the function of the hardscape.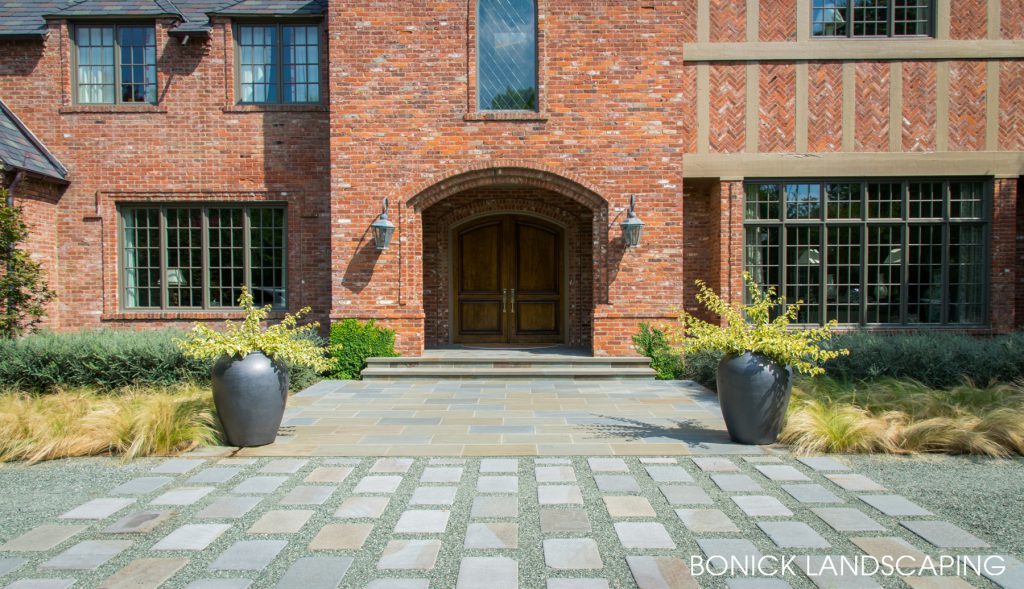 5. Create a Landscape Maintenance Plan
It is important to protect your investment in landscaping and landscape design with a landscape maintenance plan that includes fertilizing, pest control, weeding, mulching, pruning of shrubs and trees, and cutting back ornamental grasses and perennials throughout the year. If you don't have time to keep up with all these chores, hiring a landscaping company to perform these and other landscape maintenance tasks is advisable. To get you started, here are 5 Tips to Finding Good Lawn Care Services
You may also like:
Top 5 Reasons to Update Your Landscaping
For over 30 years, Bonick Landscaping has served Dallas area clients with the highest standards looking for out-of-the-ordinary luxury landscape design and pools by offering the best in service, workmanship, and plantings. Services include hardscape and landscape design, pool designs, pool construction and installation, lawn care services and garden maintenance, pool maintenance, and more. For discerning clients in Dallas who want to express their own distinctive style through their landscaping, Bonick Landscaping can help you realize your dream. Call us at 972-243-9673 or visit our website at www.bonicklandscaping.com.