< Back to News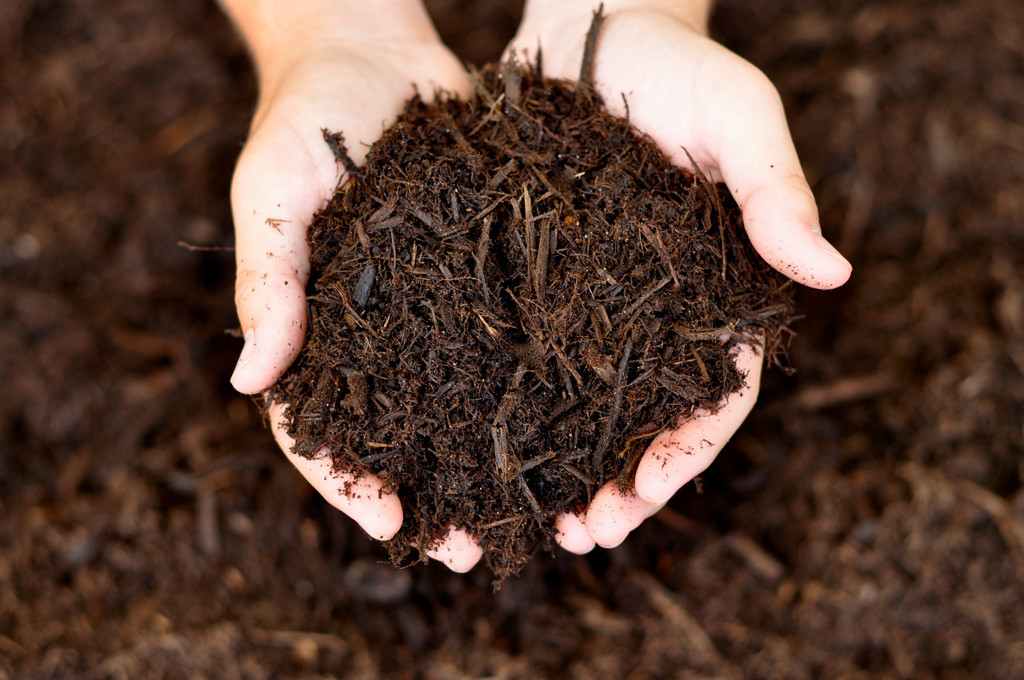 The Magic of Mulch
Beyond adding beauty to your landscape, organic mulch can be fabulously functional for your beds and gardens. These days, with global warming added to the mix, our already unpredictable Texas weather has become even more haphazard. While we may not ever fully comprehend the mystery of 40-degree temperature spikes and drops, we can preemptively protect our plants, thanks to the magic of mulch. We can also do our part to be sustainable.
Hail to High-Quality Mulch
The facts are plain and simple: Plants establish deep roots and grow healthier with proper mulch than without it.
Advantages of Mulch
Helps retain moisture within the soil
Retards Erosion – Provides protection from rain and leaf blowers
Suppresses weed growth
Controls soil temperatures in cold and heat
Naturally returns nutrients to the soil
Our Preferred Types of Mulch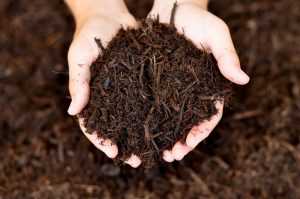 Hardwood Bark Mulch
Decadently dark and earthy, this magnificent mulch is made from shredded bark of hardwood trees such as oaks and maples. Since this hefty hardwood bark mulch is sturdy and compacts over time, it resists blowing or washing away. This beautiful mulch is a byproduct of the debarking process as trees are processed into lumber and paper pulp. The bark is then double-ground and aged to produce mulch. These high-quality bark mulches are screened to remove small particles. Bigger particles help ensure that the organic matter applied on top of the soil stays only interacts with surface soil.  This is where the science enters: Wood is carbon; carbon looks for nitrogen to bond with so it can breakdown into new soil (this is the principle behind composting). It's important to keep the wood on the top of the soil so it doesn't not affect nitrogen levels down in the bed. At Bonick Landscaping we prefer to use high-quality hardwood bark mulch, made from local oak trees.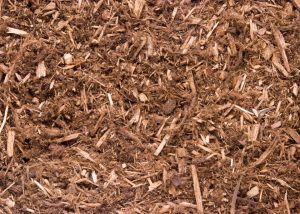 Cedar Mulch
While cedar fever might be your foe, cedar mulch may be your new best friend. Available shredded or chipped, its fragrant aroma and mosquito-deterrent properties make it a fan favorite. However, it is important to note that cedar mulch may discourage beneficial insects from entering your garden as well. Although cedar mulch breaks down and is organic, it takes longer to decompose than other bark mulches. Because of this, cedar isn't as effective in returning nutrients to the soil.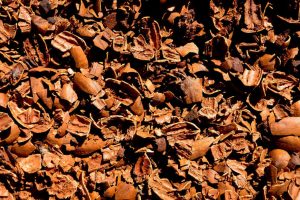 Pecan Hull Mulch
Sustainable and sexy, pecan hull mulch can add panache to your landscape. Nutty by nature, this mulch is very acidic, which is ideal for the soil in the Dallas/Fort Worth area. It's even a favorite for the Dallas Arboretum's gardens. See if you can spot it on your next visit.
---

Other Mulch Options
These varieties out there may look fantastic, but they do have their drawbacks.
Gravel
Gravel is gorgeous. Often the star in many of our contemporary landscapes, it is very stable and splendid at preventing soil erosion. However, it does not add to the nutrients of the soil.
Decomposed Gravel
Decomposed Gravel should be used with caution. Sultry but silty, it will pack and not let moisture through or evaporate in the soil, causing either dry or very wet conditions.
Hardwood Mulch Mixes
Hardwood mulches either contain a mix of bark or no bark at all. While their creative colors of black or red might be appealing, these shades are a result of dye, which can cover up inferior materials such as pulverized wood from pallets or demolitions. Wood designed for different purposes is likely laced with chemicals, preservatives, and termite treatments that could leach into the soil.  Obviously, we recommend steering clear of these mulch mixes.
Pine bark mulch adds acidity to the soil and is a good option for azaleas, gardenias, begonias, and caladiums. However, due to its light weight, it floats easily, so it is not a good choice near pools, fountains, or anywhere moving water can wash it away.
Cypress mulch creates a distinctive aroma and boasts the ability to retain its color. However, today's controversial cypress mulch is manufactured from immature cypress trees that have not yet developed the rot- and insect-repellent qualities of older trees. Because of questions regarding sustainability, and its inability to break down and return nutrients to the soil, we do not recommend the use of cypress mulch.
---
For over 35 years, Bonick Landscaping has served Dallas area clients with the highest standards looking for out-of-the-ordinary luxury landscape design and pools by offering the best in service, workmanship, and plantings. Services include hardscape and landscape design, pool designs, pool construction and installation, estate management, lawn care services and garden maintenance, pool maintenance, and more. For discerning clients in Dallas who want to express their own distinctive style through their landscaping, Bonick Landscaping can help you realize your dream. Call us at 972-243-9673 or visit our website at www.bonicklandscaping.com.