< Back to News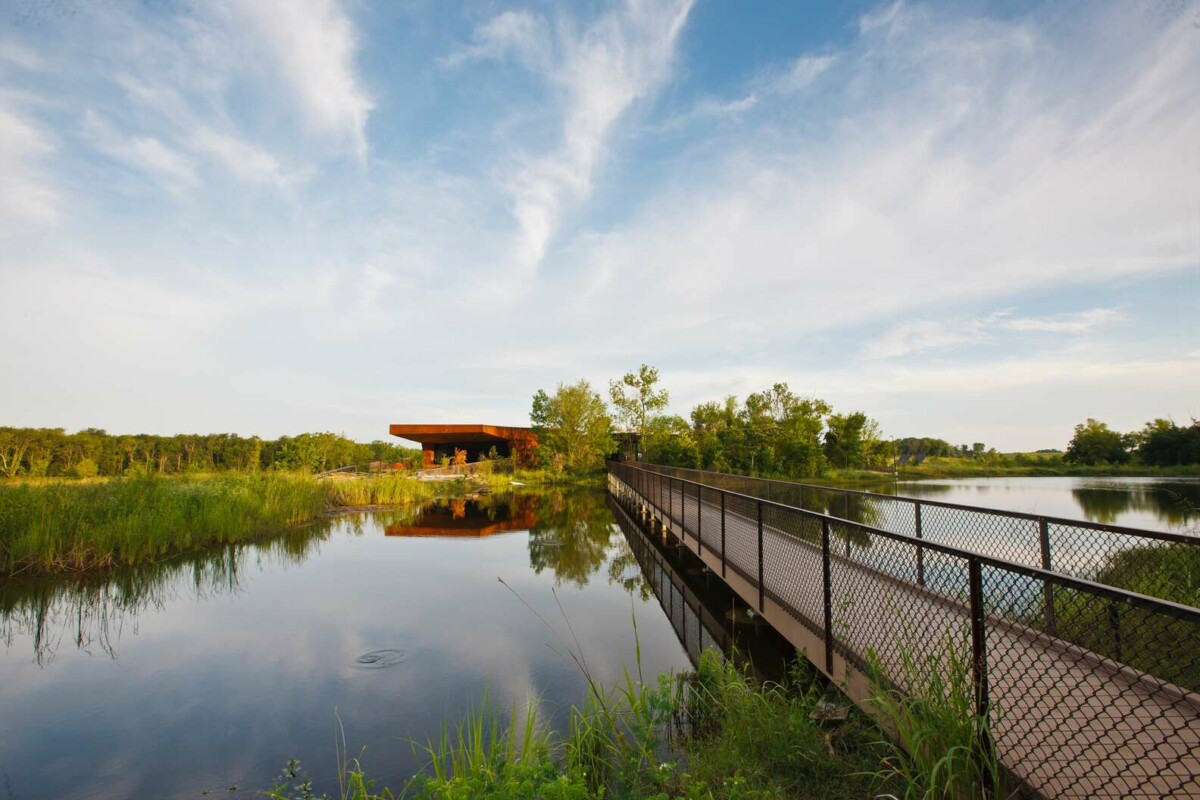 9 Novel Ways to Engage in Nature Therapy
How to Harness the Power of Nature for Self-Care
Over the past few years, we've talked a bit about the effects of the outdoors on our mental health and many of us have personally experienced its beneficial effects. Numerous studies have proven that brain chemicals are positively altered after spending just 20 minutes outdoors. The applied science behind this natural phenomenon falls under many names from nature therapy, green therapy, ecotherapy, or outdoor therapy. Regardless of its title, this intentional act of immersing oneself in nature to boost emotional healing and spiritual growth has become more widely discussed and practiced. Today, we even have focused therapies to assist in a patient's mental health journey, substance abuse, and behavioral issues. Wilderness therapy has become a popular strategy in assisting adolescents through a combination of physical challenges, therapy, and peer connection. In horticultural therapy, a patient partakes in plant-based activities and gardening to achieve specific treatment goals. Today we'll discuss activities that each and every one of us can participate in to enjoy the practical application of nature for our own self-care.
Nature therapy Activities
From creative, physically exerting, or sedentary, we have curated a list of outdoor activities to complement everyone's age and lifestyle preferences.

1. Dog Walking
There's a reason why the demand for emotional support animal certifications is trending. Both animals and nature are natural mood enhancers. Combine the two and you have a winning mood-boosting duo and exercise companion in one.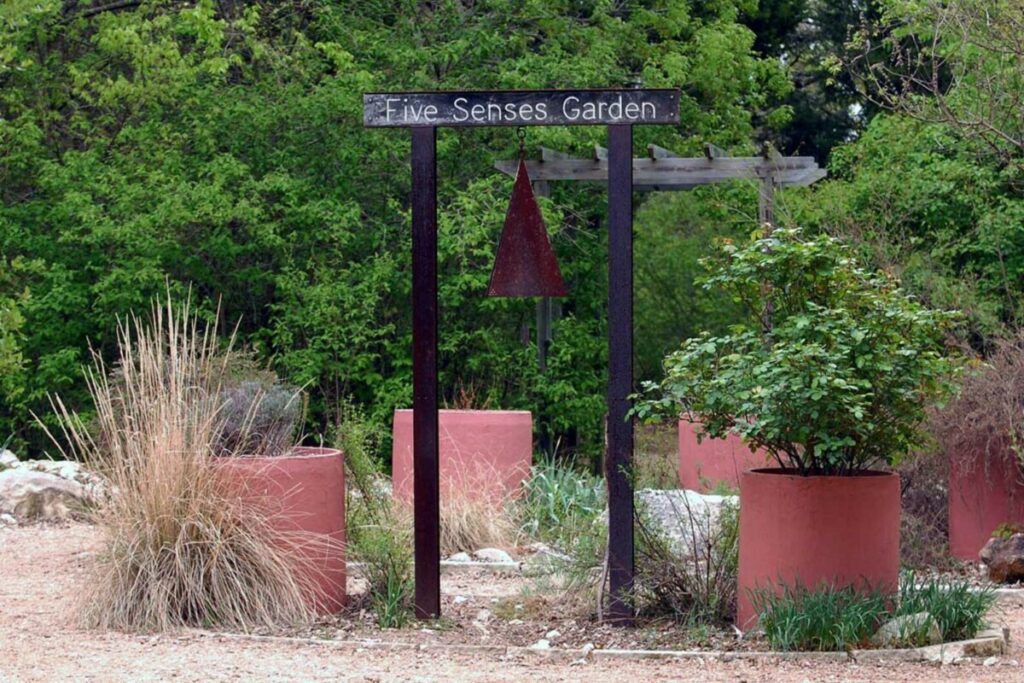 2. Hiking
Grab your favorite trail mix and plenty of water and explore some of DFWs scenic hiking destinations. From Cedar Ridge to Grapevine Lake, DFW destinations offer ample opportunity to meander through majestic sights while exercising your endorphins.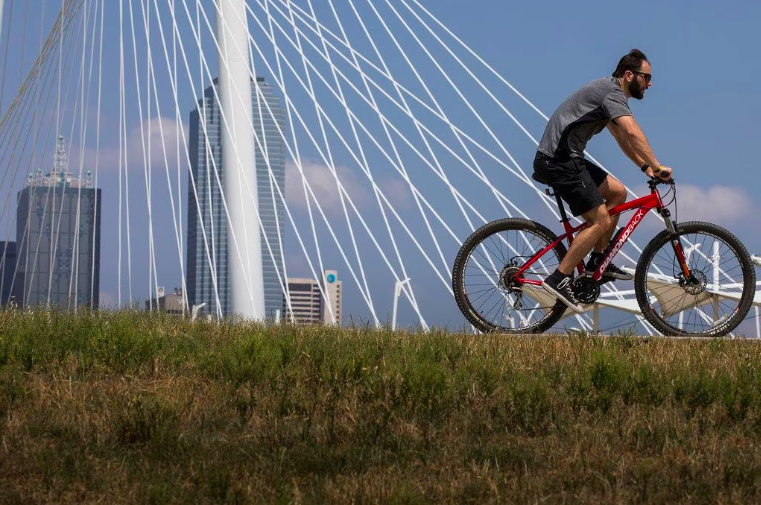 3. Biking
Whether you strap a basket to your cruiser and take a leisurely excursion to the corner store, rev up your adventurous spirit and tackle more treacherous mountain bike terrain, or test your endurance and take in the sights cycling the Trinity Skyline trail, biking is an ideal way to leave your troubles behind and connect with nature. From greenbelts to linear urban trails, nature trails, and off-road trails, explore all the paths to possibilities that DFW has to offer.

4. Bird Watching
Ever since the pair of bald eagles were spotted nesting at White Rock Lake last fall, many fascinated folks rediscovered the joy of bird watching and bird photography. You can even enjoy birds in your own backyard by planting the proper blooms and offering shelter with a pollinator garden.

5. Nature Photography
Breathe life into that old Nikon or utilize today's technologically advanced iPhone camera to capture the captivating sights of nature. From our feathered friends to native Texas flora and fauna, north Dallas boasts a bounty of sights to capitalize upon. Take a trip to one of our wildlife preserves or the Dallas Arboretum and

6. Gardening
Gardening is an activity for all ages. Enlist the kids or grandkids in creating a children's garden. Invite wildlife into your yard with a pollinator garden, or try your green thumb at veggies and herbs to have a plentiful harvest for every season. Or, if you don't want to start from scratch, enlist our expert garden designers to plant seasonal beds and tend to them yourself.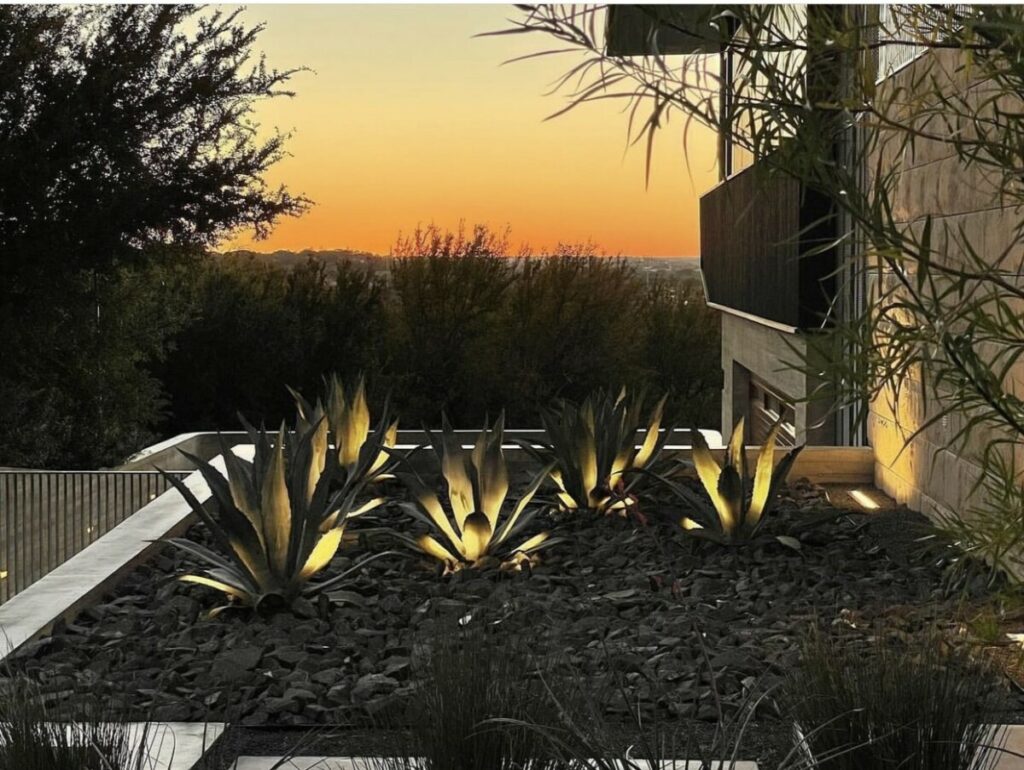 7. Sunrise, Sunset
Look up to the skies for a blissful surprise. Wake up with the sun as you sip your morning coffee. Indulge in an evening cocktail as you regale one another on the highlights of your day. Unwind from your daily whirlwind as you gaze upon the constellations on a starry night.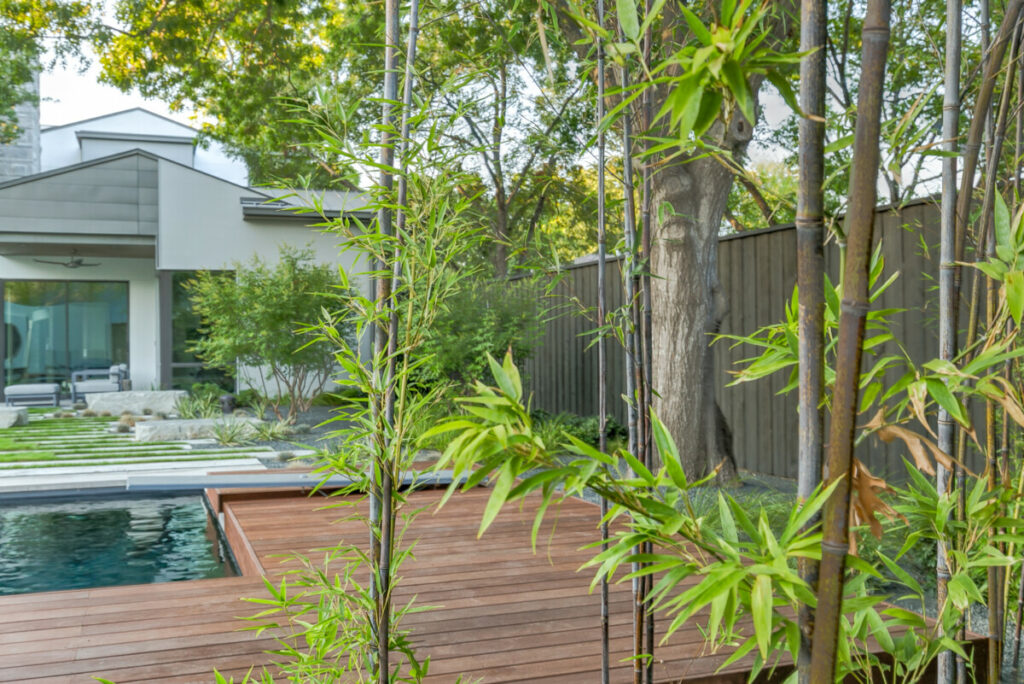 8. Yoga
When a yoga deck is on your estate, you needn't walk far with your mat. Soak in the serenity of the outdoors as you perfect your plank and practice sun salutations while soaking in vitamin D.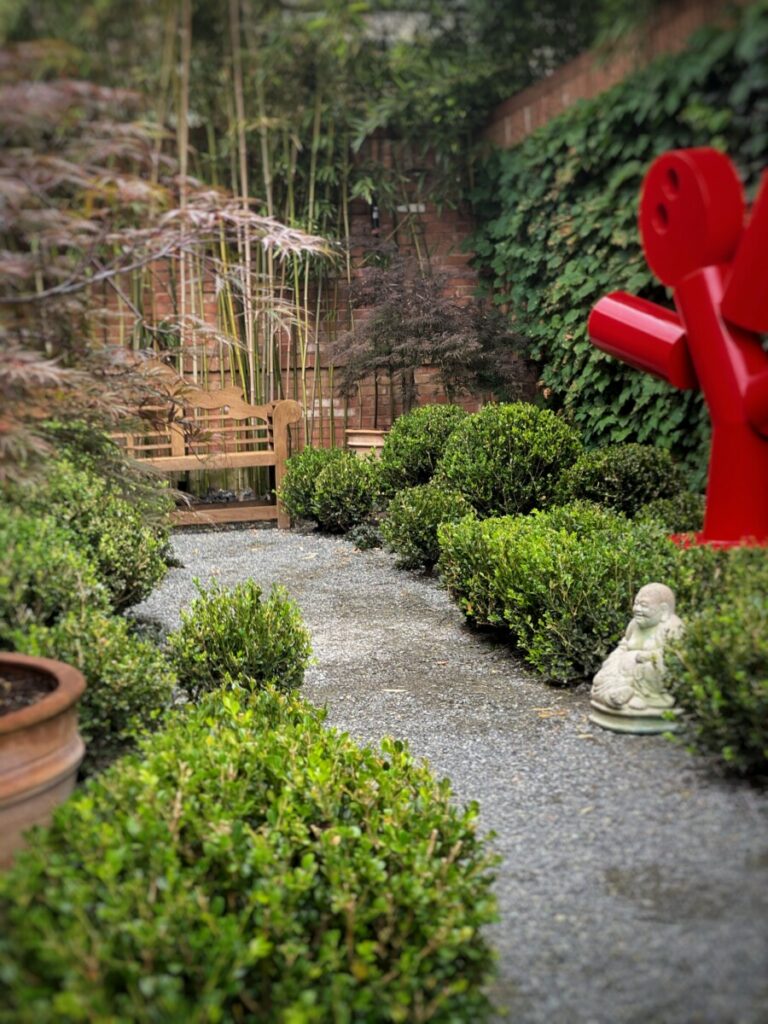 9. Meditation
Mindfulness is an art and nature is an ideal location to clear one's head from the clutter. Ditch the concerns about deadlines and meetings and dial into each of the surrounding scents, sounds, and sensory elements in your outdoor space.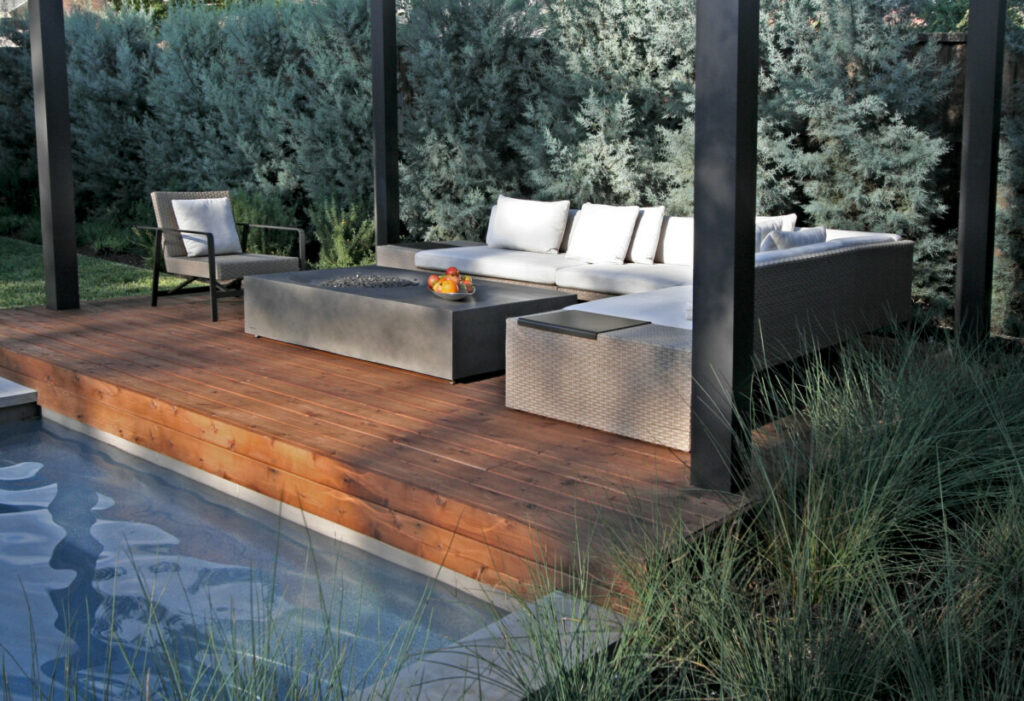 Design+Build+Maintain Your Personal Sanctuary
After 40+ years of client satisfaction at Bonick, we have perfected the personal sanctuary Whether you need shady shelter for your reading nook to revel in the next NY Times bestseller, or a zen garden with fragrant herbs and blooms to enhance your sensory experience, we have you covered. Contact us today for a personal consultation and we'll design, construct, and maintain the outdoor space of your dreams.
---
You May Also Enjoy:
The Healing Effects of Green Spaces
Developing Kid-Friendly Outdoor Spaces
Resources:
https://www.ncbi.nlm.nih.gov/pmc/articles/PMC6085576/
https://tpwd.texas.gov/
https://www.dallasparks.org/149/Trails