< Back to News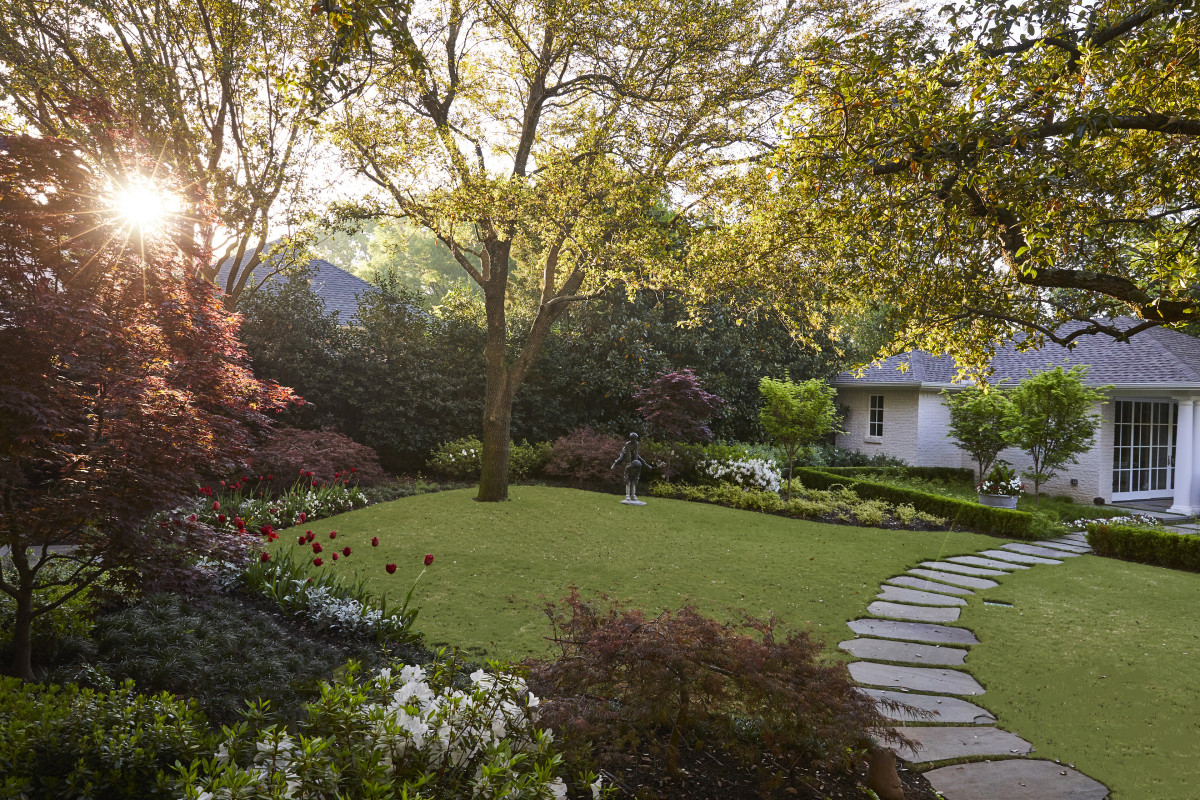 The Healing Effects of Green Spaces
Disconnect Your Devices. Awaken Your Senses.
In the chaos of today's technology-driven world, with voicemail, email, text and social media notifications driving our attention, it's no wonder that attention deficit disorders and anxiety are so prevalent. Even our children spend so much time swiping screens, battling futuristic creatures, or singing along with ice princesses instead of climbing trees, digging in mud or playing in the backyard. Some of us spend more time in the surgical ward, courtroom, or on the phone or computer that we have little encounters with the sunshine peering through the trees. That modern high rise co-working space may seem to be appealing, but with more visibility to pop art than cedar elm, it could also be the culprit for fueling depression and plummetting creativity.
Researchers in the scientific field of ecotherapy have discovered a distinct correlation between time spent in nature and reduced stress, anxiety, and depression. Those who spent more time immersed in the outdoors were more positive, focused, creative and relaxed.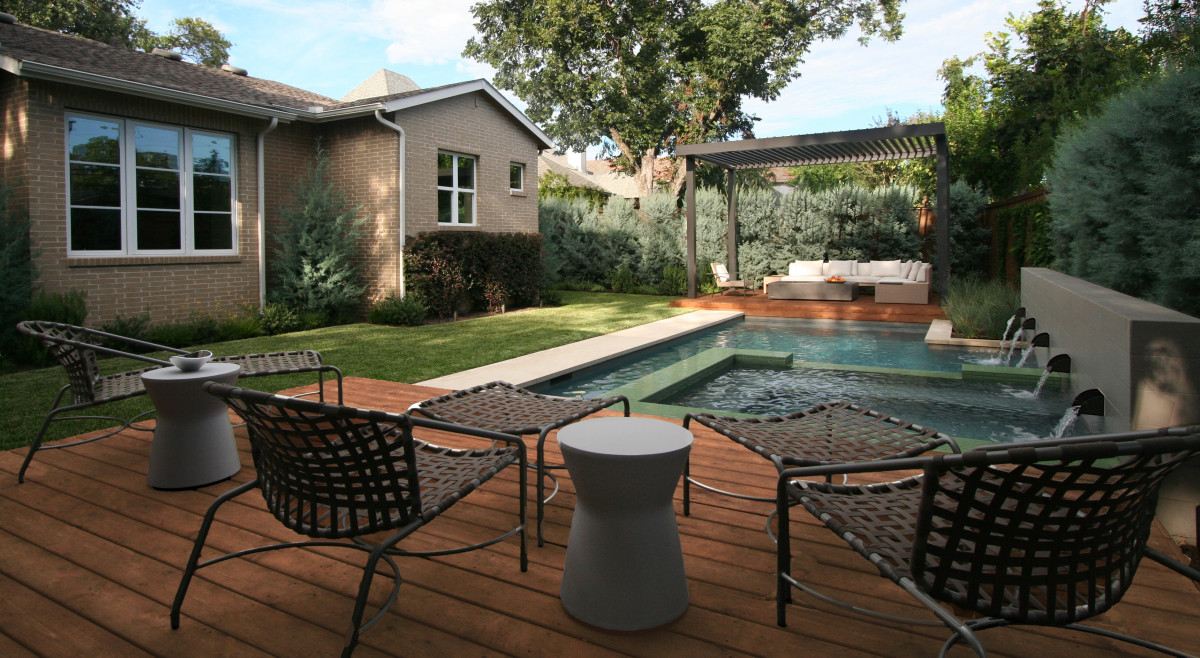 Effects on the Brain
Neuroscientist David Strayer has spent decades studying the psychological and cognitive effects of the outdoors. He has concluded that getting outside is the "antidote to the constant distraction of our digital lives". He believes that immersing oneself in nature promotes higher-level thinking and boosts attention and creativity. His research has proven that the prefrontal cortex of the brain (responsible for critical thinking, multitasking and problem solving) becomes overwrought with the constant demands of technology. Once this part of the brain is allowed to rest, people experience a surge of imagination, positive well-being, and reduced stress levels.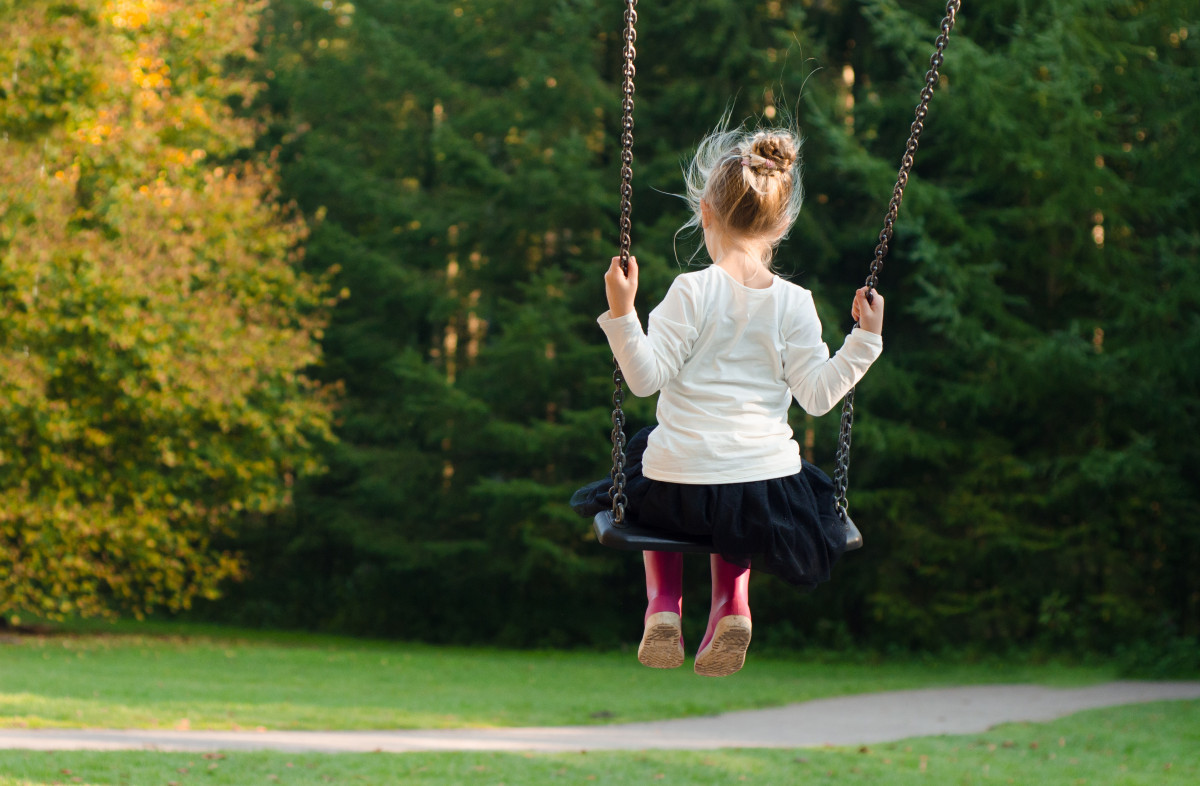 Effects on Children
In a study by the Barcelona Institute for Global Health, adults who had been exposed to nature—specifically green spaces—as children had better mental health as adults.
In an expansive Danish study, researchers found that greenery enhances "psychological restoration," which may "mitigate negative effects from the socially dense and noisy city environment that heighten stress."
Lead study author Kristine Engemann cites the importance of green spaces for children, "If you come back from school and you have a nice yard or you go to the park, that could help children restore their mental capacity faster."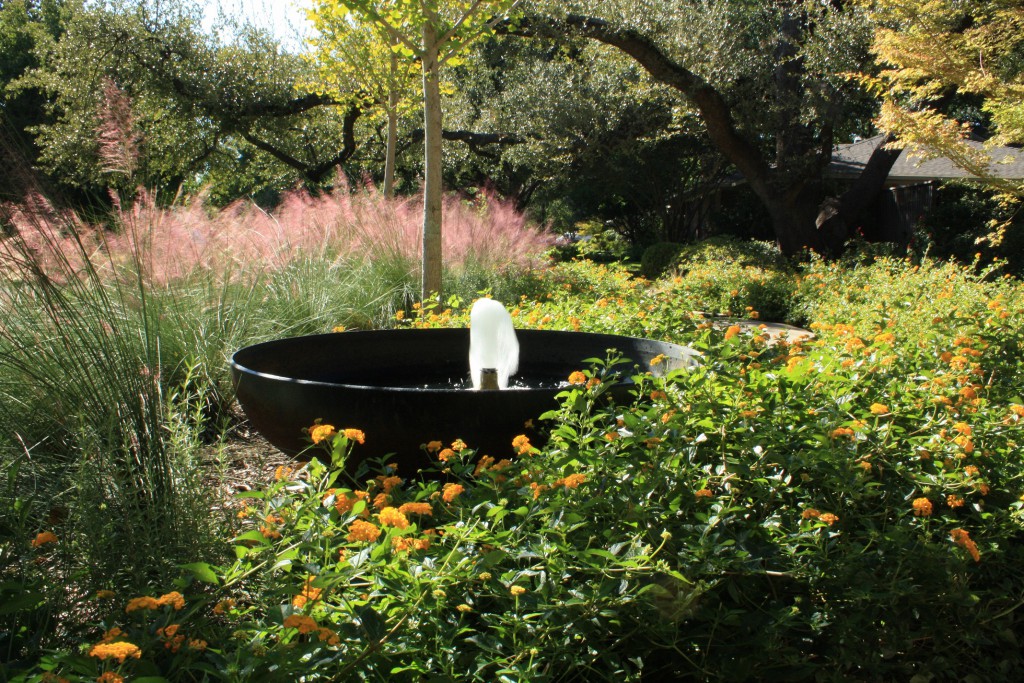 In a recent Harvard study, researchers tied a strong connection between the amount of time spent in nature to reduced stress, anxiety and depression.  Dr. Jason Strauss, Director of Geriatric Psychiatry at Harvard-affiliated Cambridge Health Alliance concluded that the visual aspects of nature can soothe the mind. "Having something pleasant to focus on like trees and greenery helps distract your mind from negative thinking, so your thoughts become less filled with worry." Being surrounded by calming nature sounds and even outdoor silence can lower blood pressure and levels of the stress hormone cortisol.
Solutions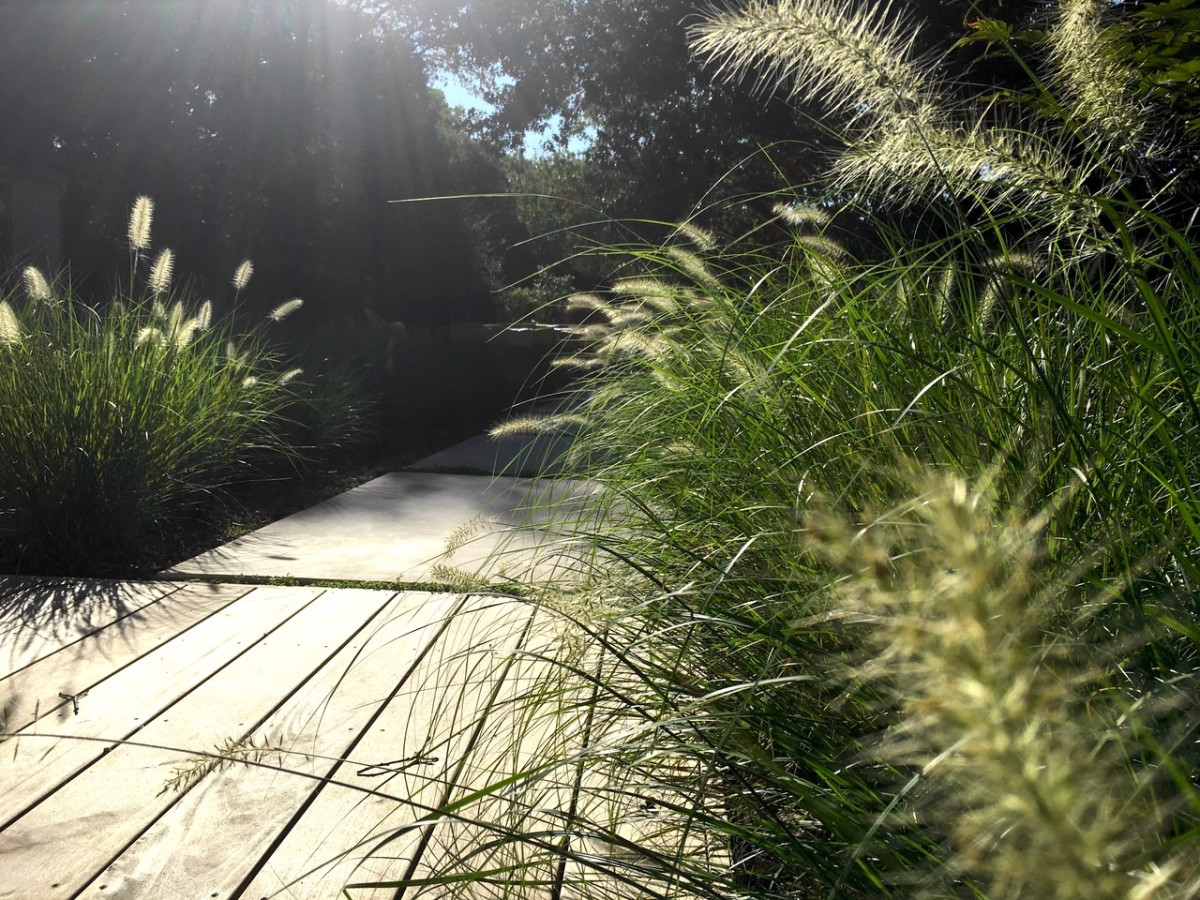 Get Outside
Make a conscious effort to take a walk in nature, spend time in your garden, or create an inviting indoor/outdoor space to really blend the two into your daily routine. You'll be amazed at the effects on your own personal well-being as well as on your child's emotional state.
Bring the outdoors inside
For those forced to work indoors due to career constraints, homework necessity, or insufferable seasonal allergies, why not bring the outdoors inside? With the right landscaping, you can transform your kitchen into an imagination station, your home office into a productive palace of thought, or your living area into a serene space of relaxation.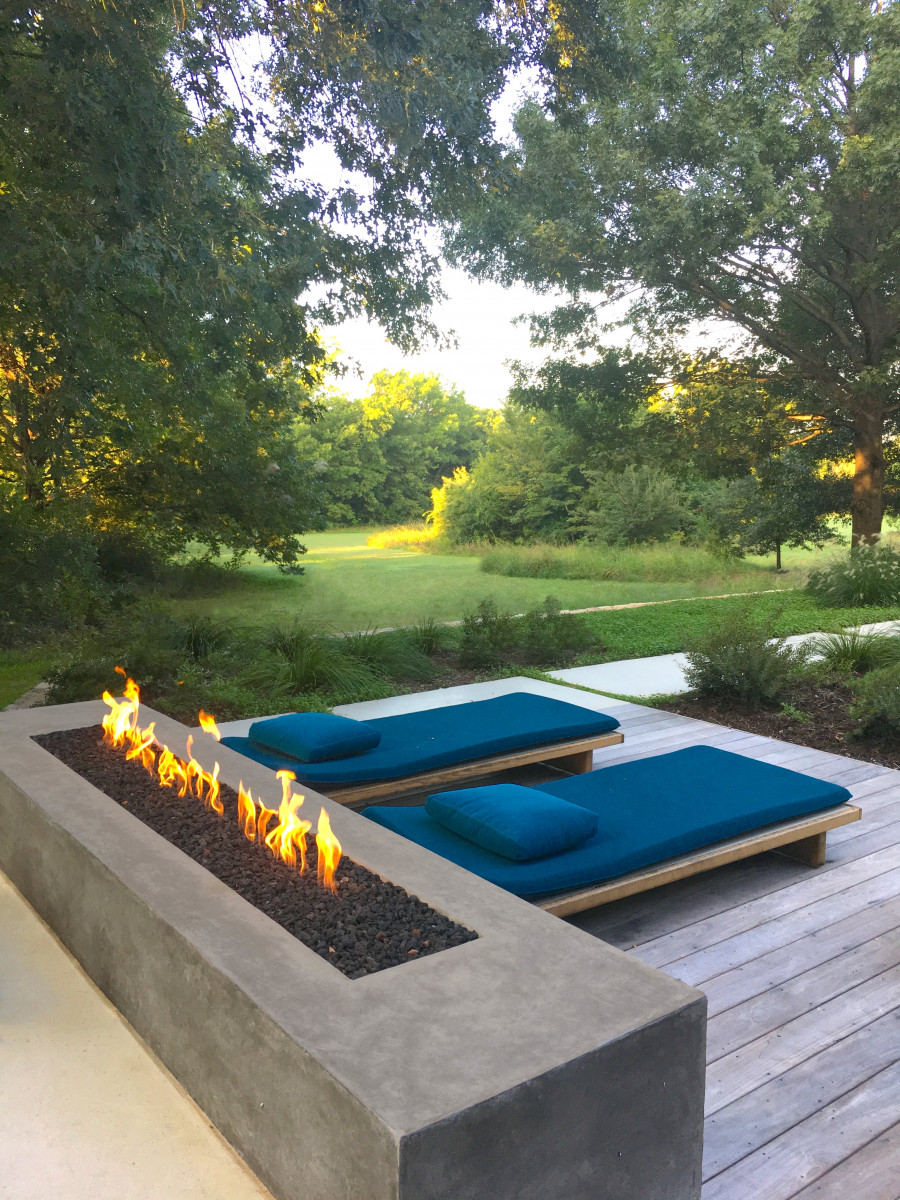 Beautiful green spaces can not only transform your environment, but they can even transform your life. What can we create for you? Contact us to explore your options.
Resources
https://www.health.harvard.edu/mind-and-mood/sour-mood-getting-you-down-get-back-to-nature
https://www.smithsonianmag.com/smart-news/does-exposure-green-spaces-childhood-lead-better-mental-health-180971590/
https://www.sciencedaily.com/releases/2019/05/190521193735.htm
https://www.outsideonline.com/2062221/new-science-creative-brain-nature