< Back to News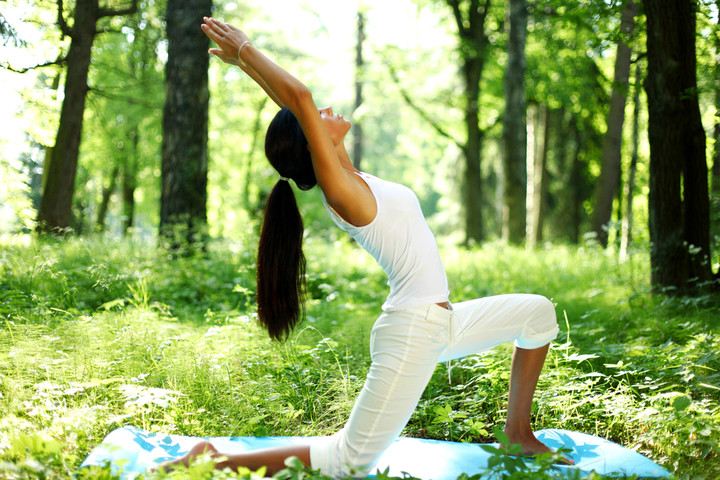 Stay At Home, But Get Outside
A Guide to Creative Backyard Exercise
During this challenging time under stay-at-home orders, we Dallas homeowners count our blessings daily for the warmer Texas climate, expansive residential area, and most especially, for our backyards. Not only do our outdoor spaces provide an additional destination to escape from cabin fever, banish unruly children, and enjoy an al fresco evening, but they also serve as a stress-relieving sanctuary for backyard exercise.
With a little creativity and imagination, we (you) can turn almost any exterior extension into an exclusive gym. Let's explore some ways you can get outside and mix up your seemingly monotonous days with invigorating outdoor activities.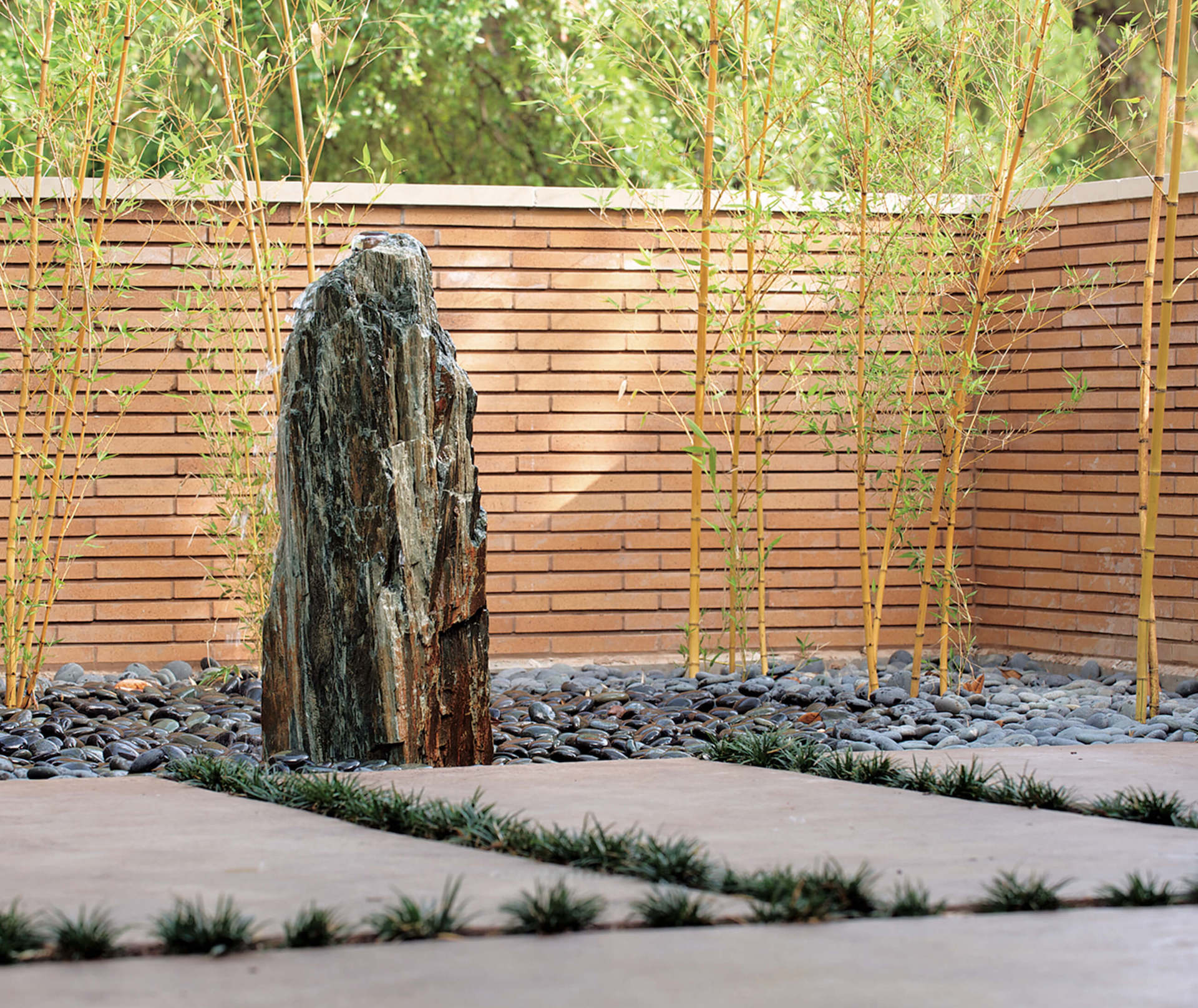 Zen Garden Yoga
Whether you have a stressful day ahead or slept the wrong way in bed, a few downward dogs on the deck or sun salutations (in the actual sun) will surely cure what ails you. Grab a mat, focus on the surrounding sounds of nature (or a soothing water feature), and you'll feel like a warrior in no time.

Poolside Pilates
Regain your balance and flow and improve your posture with a little poolside pilates. Breathe in the fresh air and center yourself as you strengthen your core with this backyard exercise. Tote your tablet and tune in to some local instruction for an even better burn. (See our list of online inspiration outlets below.)

Sun Deck Strength Training
The gym might be closed, but you can still maintain your peak form with calisthenics from the comfort of home. Practice your pushups, wield some weights (or soup cans, milk jugs, or whatever you can relinquish inside your residence) and soak up some UV rays while you tone and strengthen (Don't forget the sunscreen).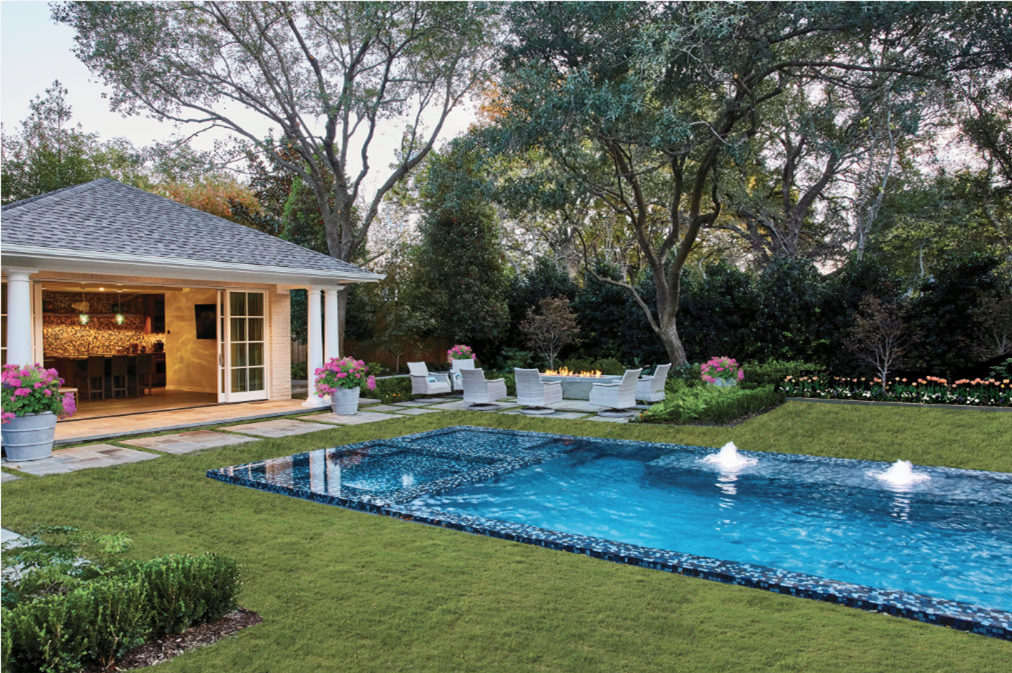 Sunset Swimming
Take advantage of the warmer weather to practice your best breaststroke. Swimming laps is great cardio and you'll almost forget you're stuck at home! If the temperature is too still chilly, contact us and we'll have a pool heater installed before you can say butterfly.
Backyard Exercise for Dog Lovers
Is your canine companion confused by your constant presence at the home office? Break up your dog walking routine and get your backyard exercise by fetching with Fido or playing swim tag with Sadie. Not only will it tire them out so you can get back to work, but you'll get a healthy dose of endorphins to add a little spark to your day.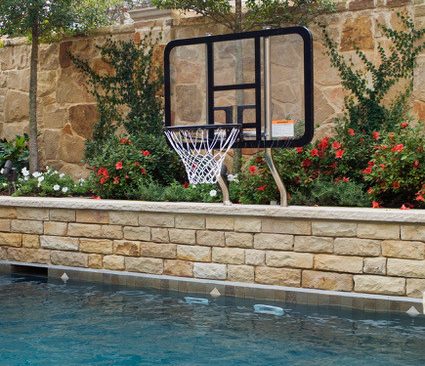 Backyard Exercise for the Kids
As fantastic as it is to have some bonus family bonding time, we could all use a sanity break. From Marco Polo to a good old-fashioned game of hoops, your pool can be a place of paradise for the precious kiddos to expend some energy (while you grab a cocktail and collect your calm).

Local Motivation
Sometimes backyard exercise at home is difficult without a little healthy dose of motivation. Now you can harness the power of the internet for some added instruction. Many local Dallas gyms and studios are offering online classes via social media during this downtime. Here are just a few of our favorites:
This popular Dallas pilates studio, with locations in Lakewood, Uptown, and off West Lovers Lane offers a range of at-home workouts via Vimeo. Tone your trunk, abs, and arms with or without spandex.
Crossfit Lakewood offers live, virtual at-home training with a free introductory class. Kick off your day at 9 AM or wind it down at 5:30 PM. They also feature plenty of healthy recipes you can create while sheltering in place.
A veteran of the online exercise phenomenon, Black Swan Yoga boasts loyal Dallas followers. Now the rest of us have a chance to try out these legendary live stream classes from the comfort of home.
From White Rock to the Park Cities, Barre enthusiasts can rejoice: Bar Method offers online instruction you can utilize from home. If you're lucky, you may even be able to catch a live stream class on IGTV. Check out their social media for helpful tips on props to use during the pandemic:
Get exercise tips from the experts at one of Preston Hollow's most fabulous facilities. From a total body workout to a HIIT mood-boosting bonus, there's something for everyone to fine-tune their fitness regime on IGTV.
— by Tammy Dalke Vanderkolk