< Back to News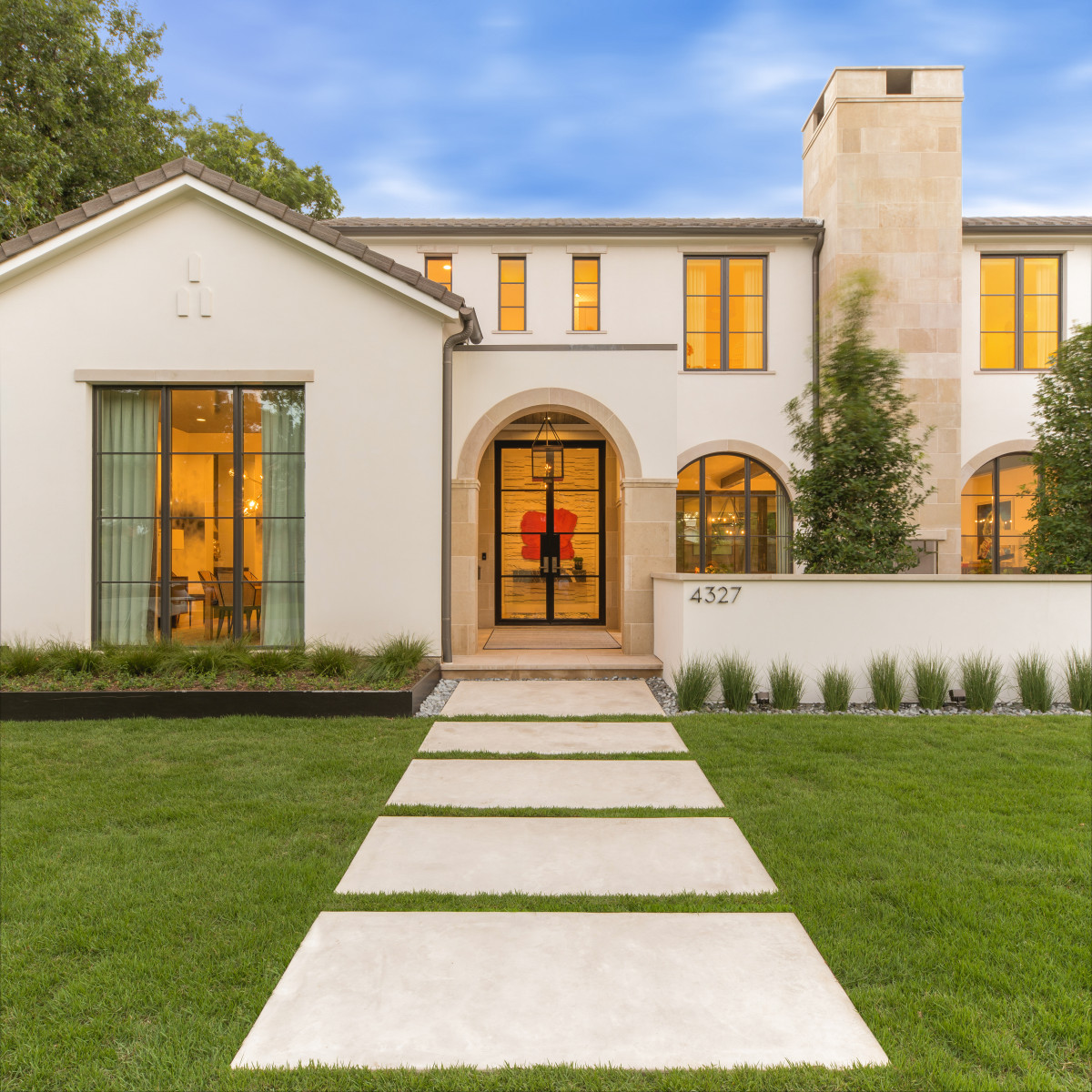 How to Greet Your Guests With Curb Appeal
Company's coming! These days, we've never been so glad to welcome guests into our homes again. Summer entertaining is in full swing, but before you shed your sweatpants, plan the menu, and decorate your table, let's consider all the ways to wow your visitors before they even ring the bell. Catch their attention as soon as they step out of the car with a fragrant tree, show-stopping garden border, or striking planter. Escort them toward your entry in sublime safety with a welcoming walkway. Be sure to surprise them along the path with layers of unexpected elements that stimulate their senses all the way to the front door. From plantings that create panache to whimsical water features, we'll show you clever ways captivate your guests through curb appeal.
Instant Gratification
Catch their attention right at the curb with a fragrant or architectural tree, a beautiful garden border, or colorful pottery.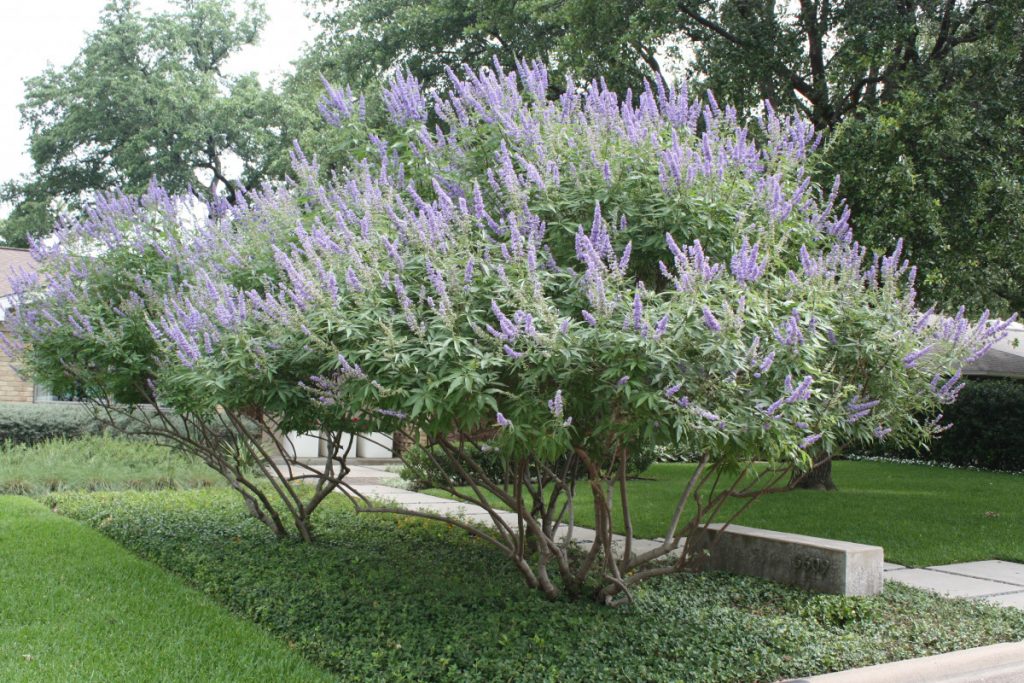 Fragrant vitex trees swoon the senses at the street.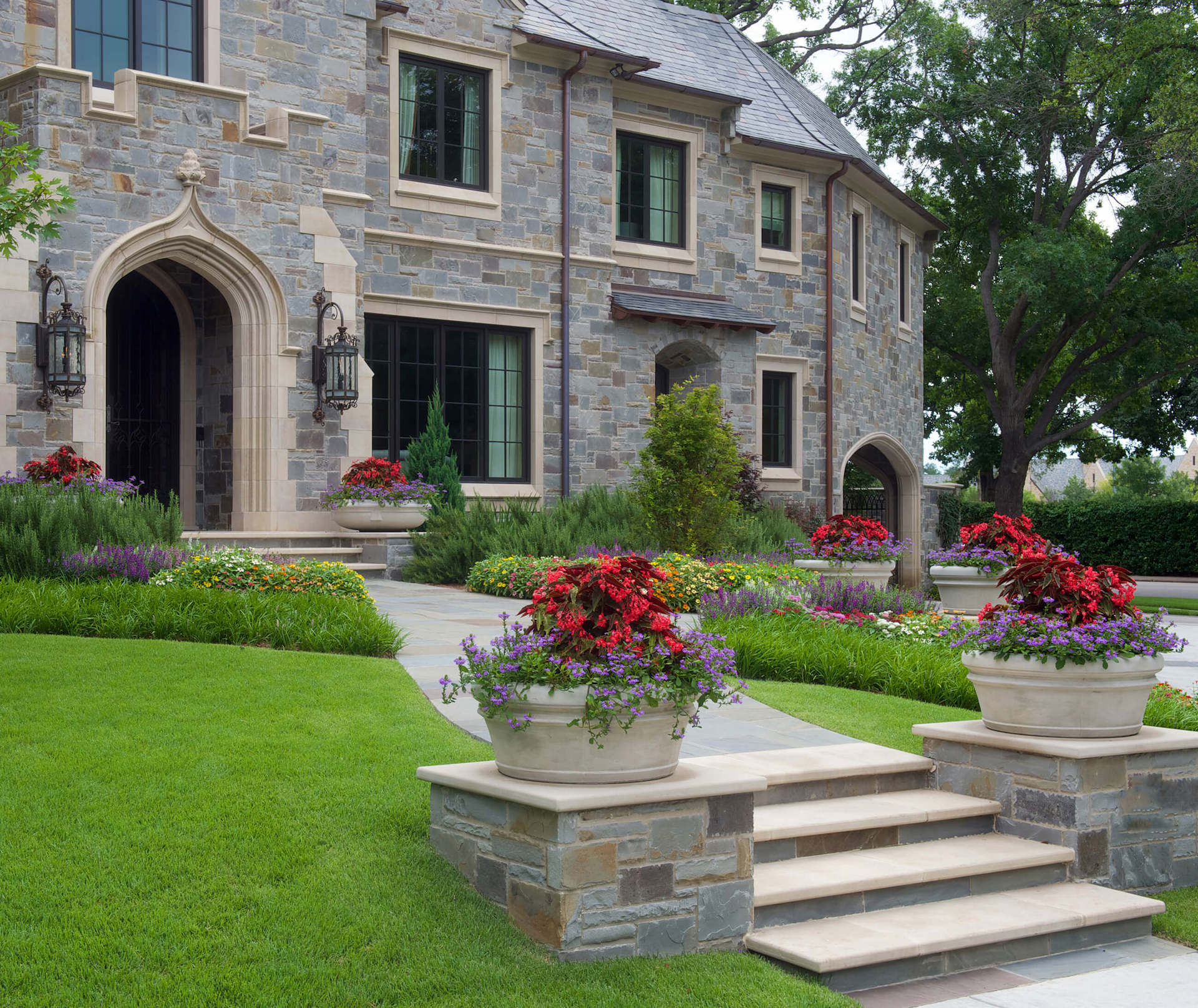 Cast concrete planters boast bright blooms to captivate company upon arrival.
Take a Seat
Invite visitors to stay awhile and create a calming space for your morning coffee with a serene front seating area.
Large concrete pavers and plantings create an inviting pathway. Once at the entry, visitors can peer over the privacy wall that camouflages a cozy courtyard seating area and fireplace. | Architect: SHM
Structured and seasonal planting along with a custom star-shaped, mosaic water feature greets guests at varying points along this Mediterranean motor court driveway. Steel benches stationed opposite the fountain create a spot to meditate to the soothing sounds.
Elements of Surprise
Infusing your landscape with hidden sights and sounds along its path wows visitors with wonder.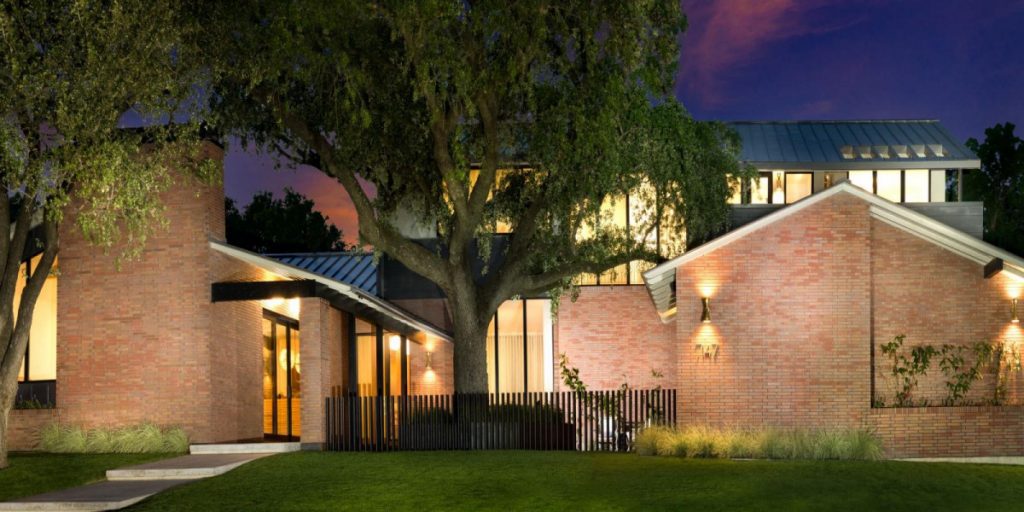 A transparent steel courtyard with a modern, steel water feature welcomes guests with soothing sounds upon entering. | Architect: Maestri Studio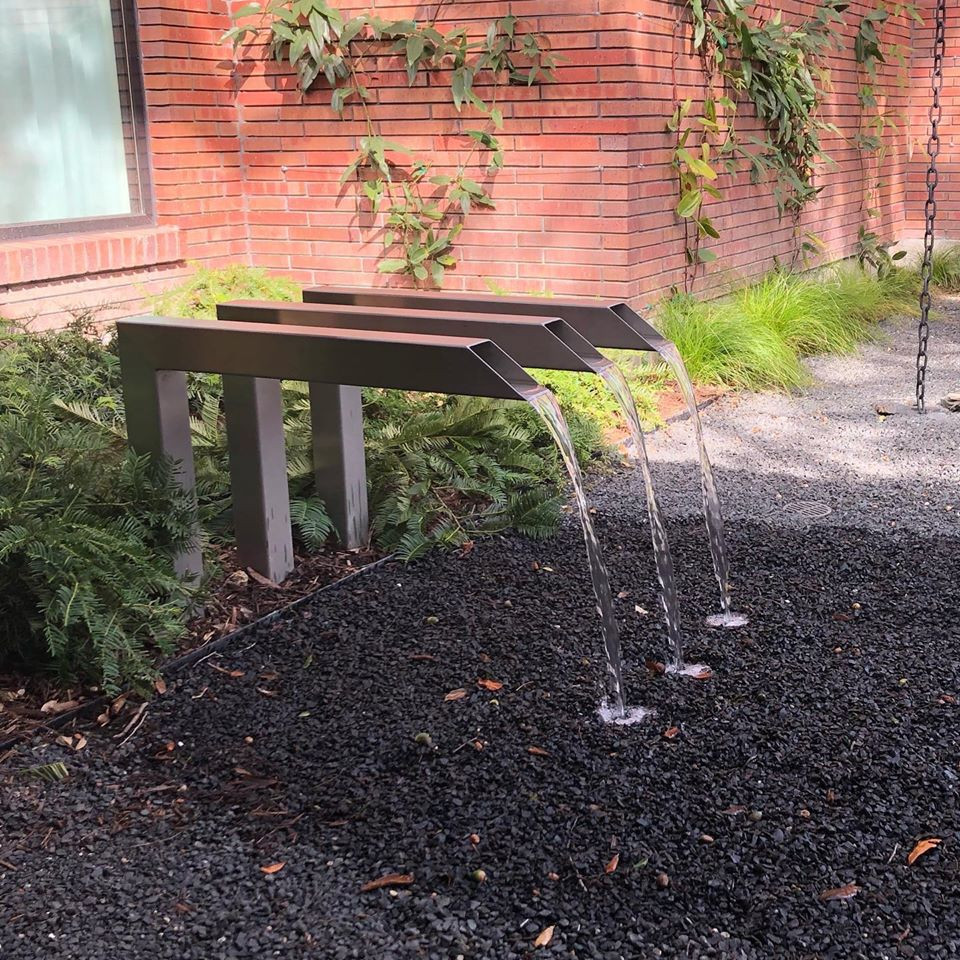 ---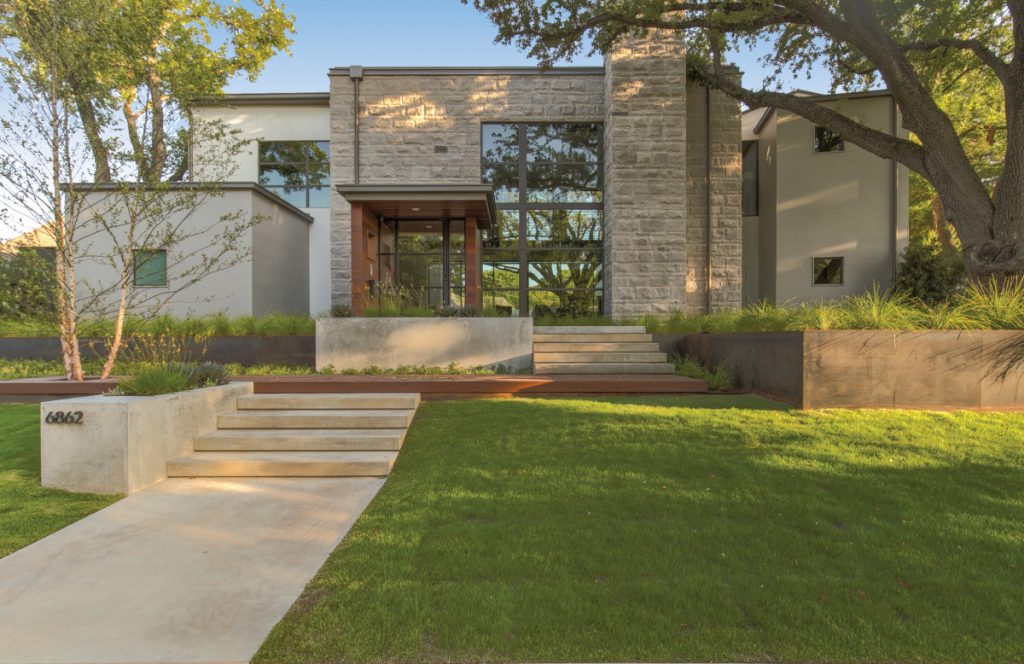 A pair of concrete planters and an Ipe boardwalk escort guests from the street to the surprise water feature before arriving at the all-glass entry. | Architect: Bentley Tibbs
Dressed in Layers
Liven up your front landscape by layering elements for a scenic, sensory journey from curb to entry.
Two striking planters adorn a privacy fence of formal hedging, complemented by native grasses. A splendor of color and an urn fountain delight guests on the way to the entry.
Structured and seasonal planting along with gas lanterns and a bubbling rock fountain create a tranquil transition from street to entry. | Architect: SHM
Finally, don't forget that indulging your front entrance in a fanciful feast for the senses isn't just for your guests. In addition to being the talk of the neighborhood, creating curb appeal is an investment in yourself and your property. Boost your mood every time you drive up and rest easy at night knowing that you're not only enhancing the beauty of your home, but you're adding to its value for years to come.
Allow Bonick to help you realize your dream. Learn more about what we can do for you.
— by Tammy Dalke Vanderkolk