< Back to News
Adding Color with Architectural Planters
After a harsh Texas winter, spring has swiftly spoken, and the recent rains will soon have us surrounded by spectacular seasonal color. If you prefer more than garden beds to turn heads, add a little panache to your landscape palette with architectural planters. Boasting bountiful benefits in both beauty and functionality, architectural planters can house a more manageable spectrum of seasonal interest. Not only do they feature more flexibility, but they can enhance your ambiance and provide a sense of space like furniture in a room. Available in an array of shapes, materials, colors, and design styles, you can mix and mingle containers and the plants inside as easily as changing your wardrobe and accessories. Here's how to harmonize architectural planters into your landscape: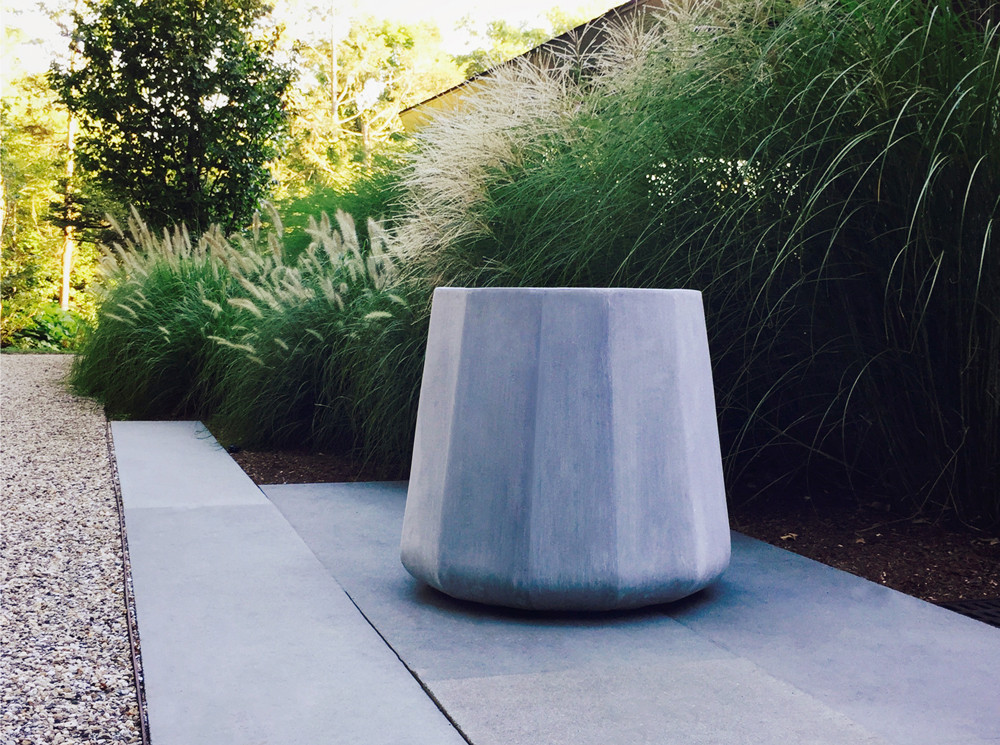 Savvy Selections
From modern, geometric steel and concrete to earthy wood and terra cotta to classic bronze and stone, your landscape professional can guide you through material options to suit your style and complement your home's architecture. Architectural planters are an investment so don't be turned away because of price. Quality pieces will hold their value and bring life to your landscape for years to come.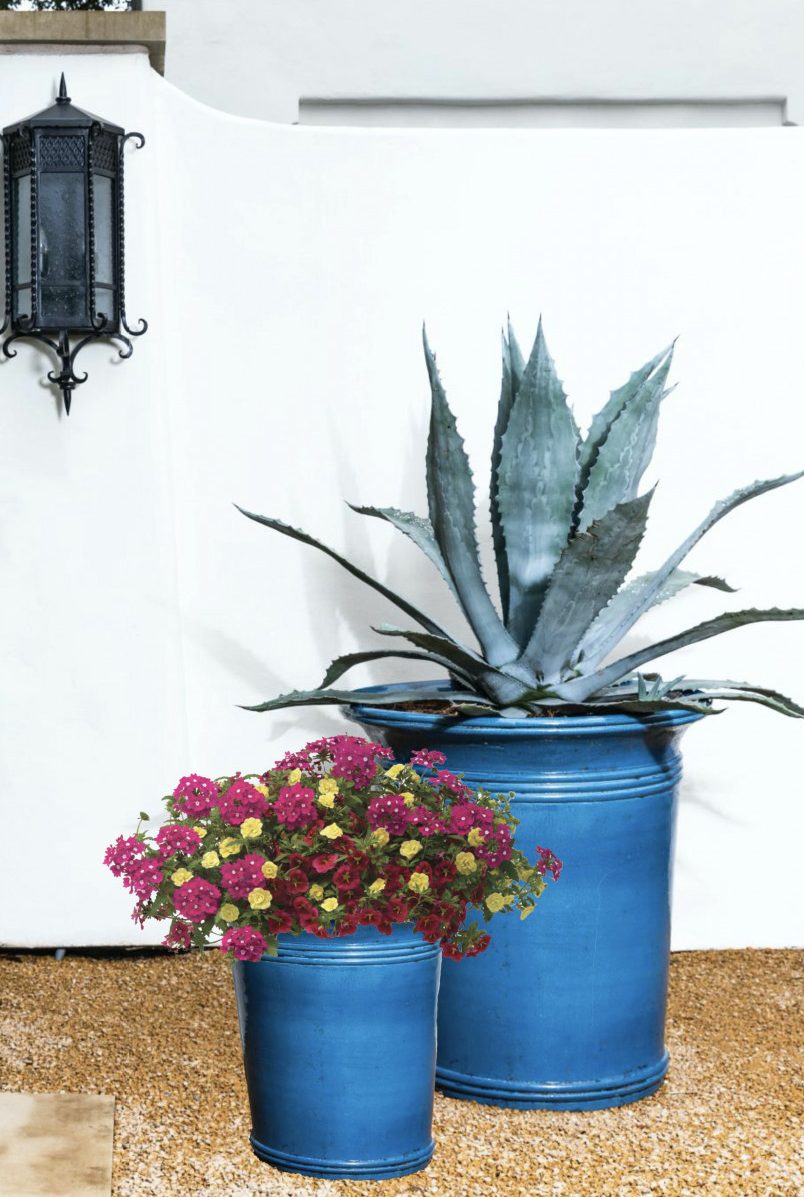 Functionality
Architectural planters allow freedom and flexibility. Swap out that terra cotta pot for a bold new blue dwelling space for your agave. Relocate your rosemary near the outdoor kitchen for accessible gourmet grilling. Create curb appeal with potted pansies in winter and salvia in summer. The options are endless.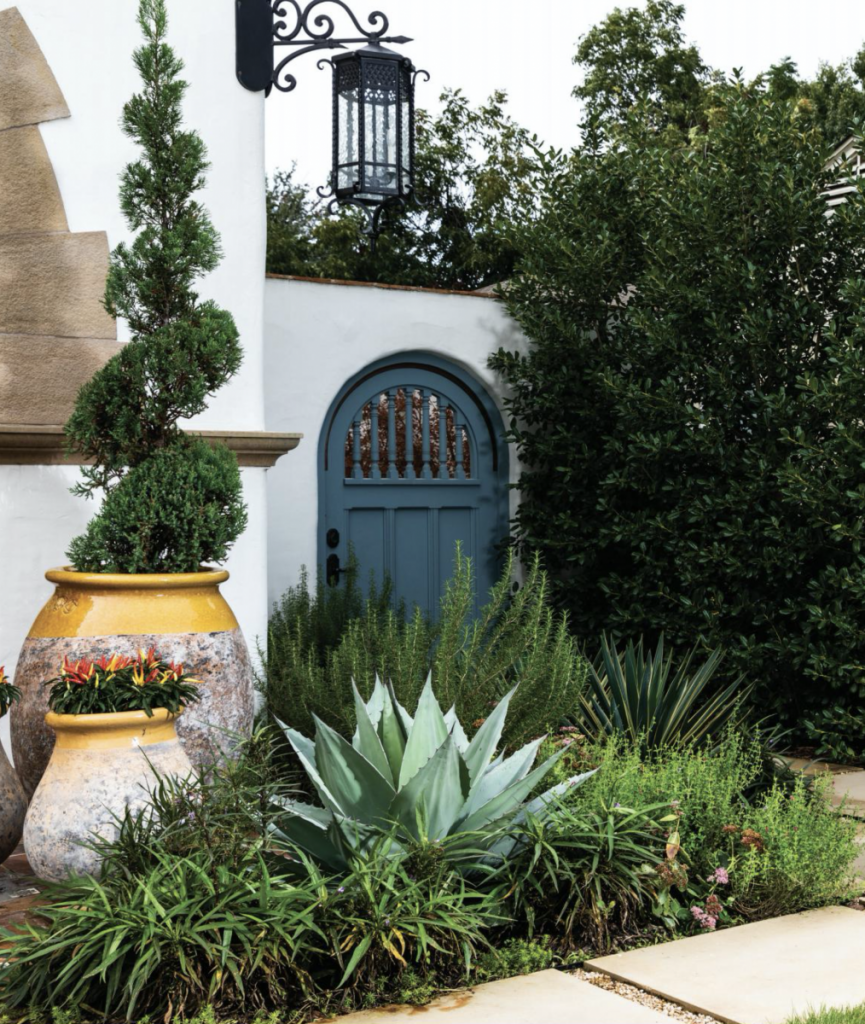 Design
Awaken your walkup and greet your guests with a treat by mixing texture and color in your architectural planter. Create curb appeal with interest by following floral arrangement basics of thrill, spill, and fill:
Towering climbers for the dazzling main attraction: juniper, agave, amaranth, bamboo, fountain grass
Soft options to provide a graceful spill: geranium, black-eyed susan, alyssum, zinnia, sweet potato vine
Plants for that understated fill: hyssop, basil, caladium, coleus, celosia, lantana, ornamental cabbage & kale
Pro Tip: Simplicity is elegant.
Agaves themselves are architectural sculptures in a pot, so keep your container simple to showcase its star
Try sticking to one color or two shades of a color for maximum impact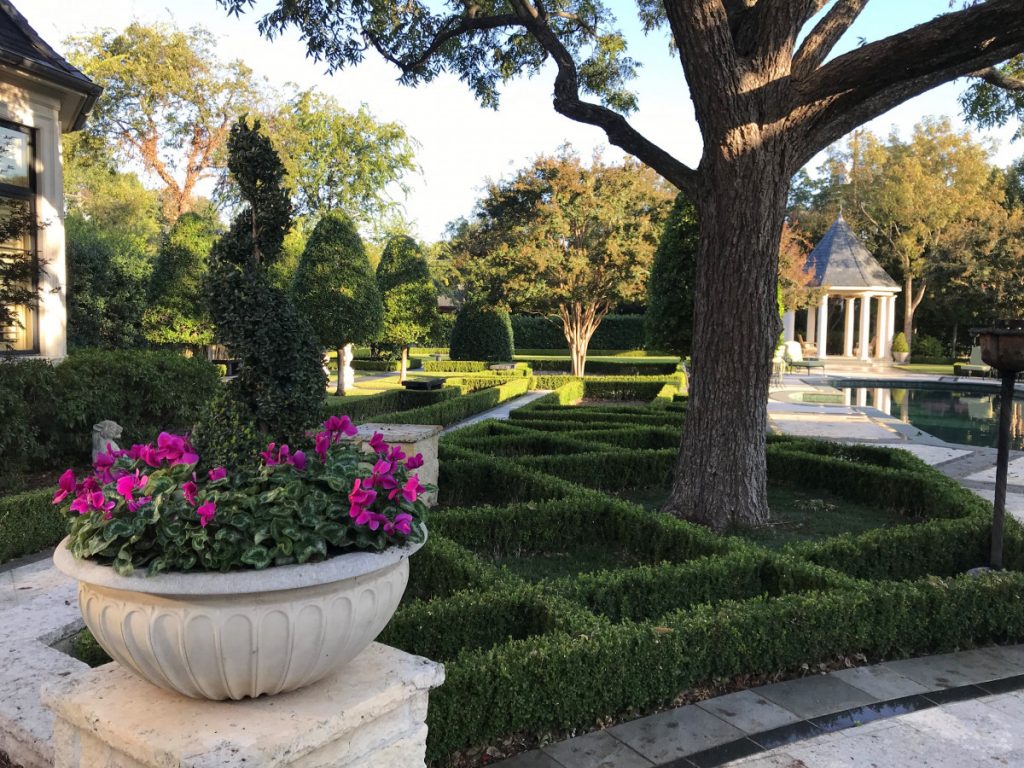 Location, Location, Location
Accent your outdoor living space by incorporating architectural planters in various locations. Create some shade on a sunny patio, enhance your enjoyment while sunning poolside, highlight your dining area, enliven your entryway, and give the neighbors something to gossip about.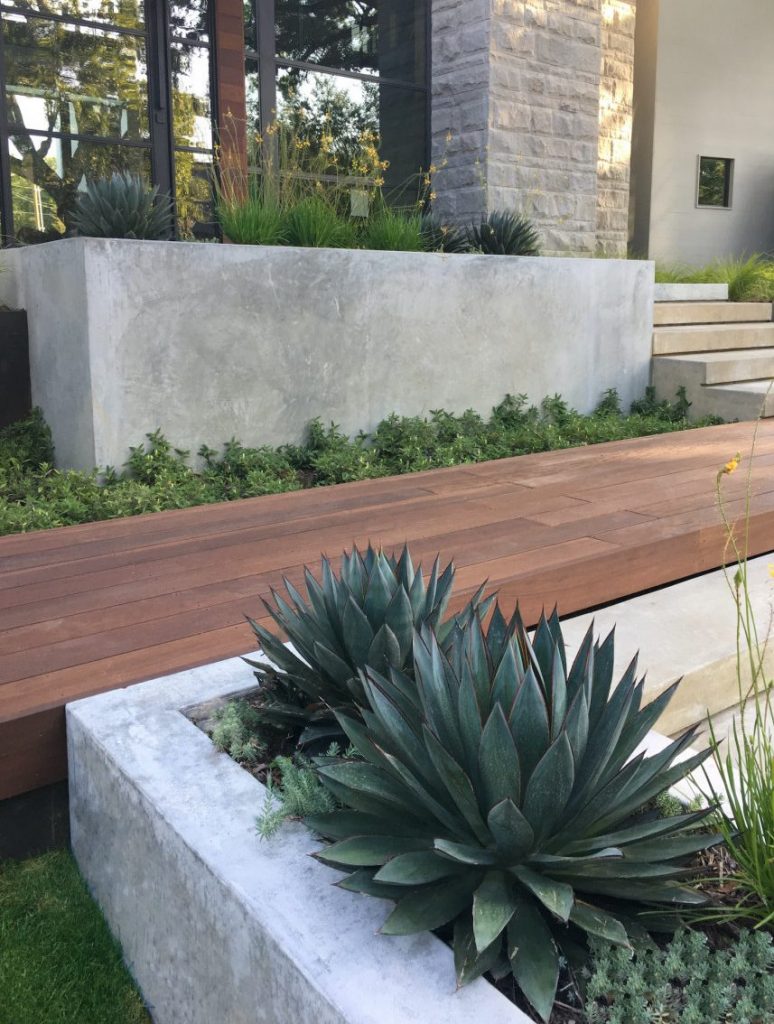 Custom Architectural Planters
Our clients are our utmost priority and we relish the opportunity to creatively accent their space with personal planter design. From earthy board-formed courtyard creations to built-in concrete casings, our designers can craft the perfect architectural planters to complement your space.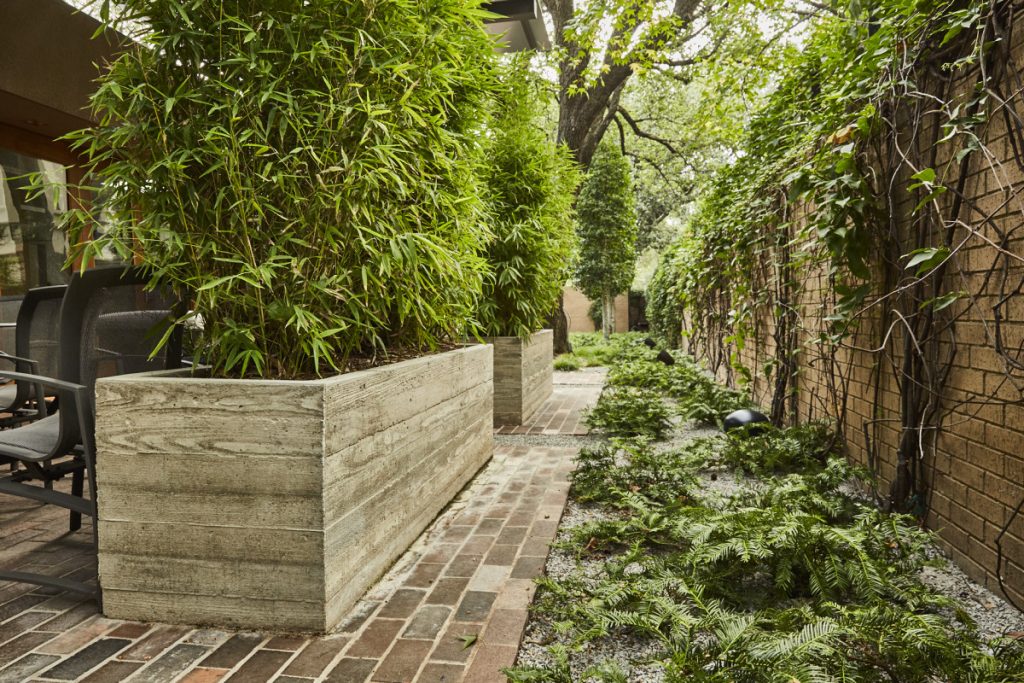 Trust the Experts
Allow the experts at Bonick to source, design, and install your planters. Not only are they able to access a wider selection of pieces directly from the artisans and manufacturers, but they can acquire them at the best value for your investment, select the right materials to suit your plant selections and landscape style, take the hassle out of delivery and installation, and even create custom planters for your space. Contact us today to punctuate your landscape and realize your dream.