< Back to News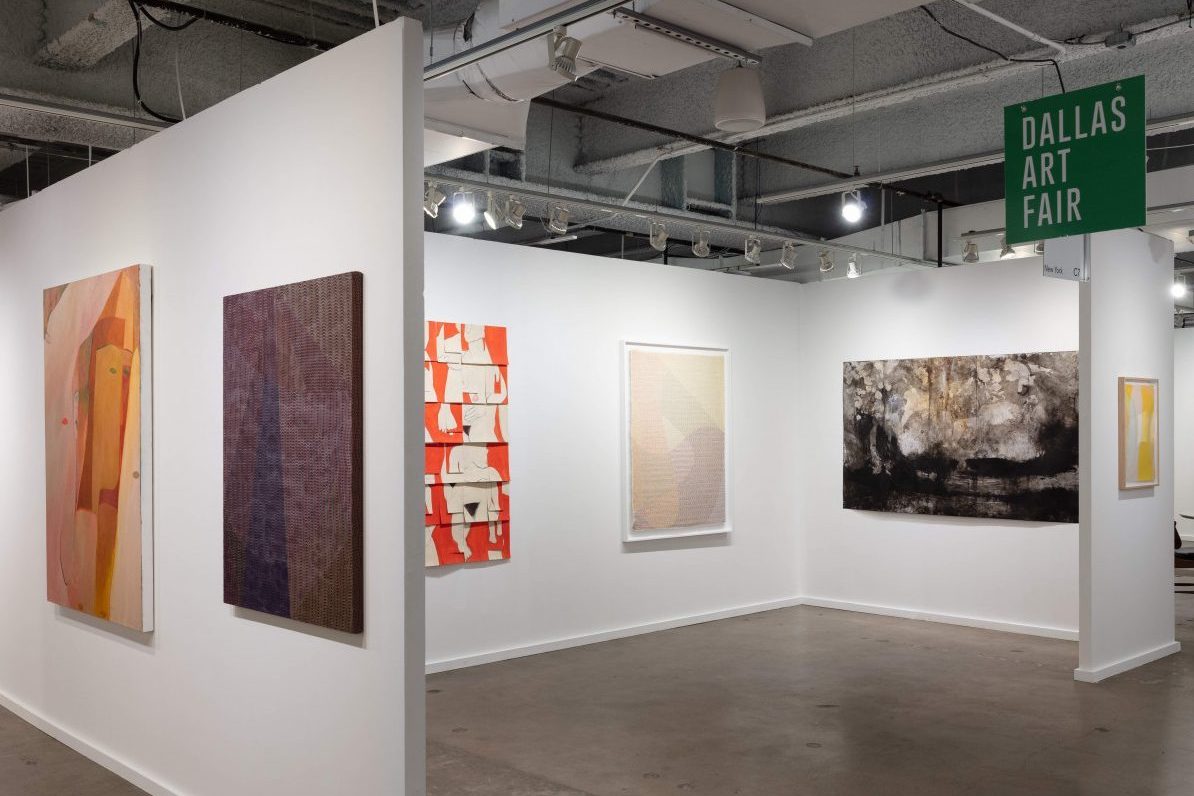 Embracing Dallas Art & International Culture
The Dallas Art Fair returns April 21-24
As Dallasites finally embrace the return of festival season, we're especially fond of Dallas Arts Month. We love to marvel at the works of visionaries throughout our evolving metroplex as it's eclectically festooned with divergent sculptures, modern murals, yarn-wrapped trees, and fairs galore. It's a time when the entire city fosters the gossamer gravity of imagination and the eager eyes of even the most austere adults burn brightly with renewed child-like wonder. Thanks to the diligence of fabulous foundations and nonprofit organizations, we celebrate the significance of ingenuity and foster creative learning all April long. One of the most prestigious of these festivities is the three decadent days dedicated to carefully-curated displays and prominent programming from local and international galleries galore known as the Dallas Art Fair.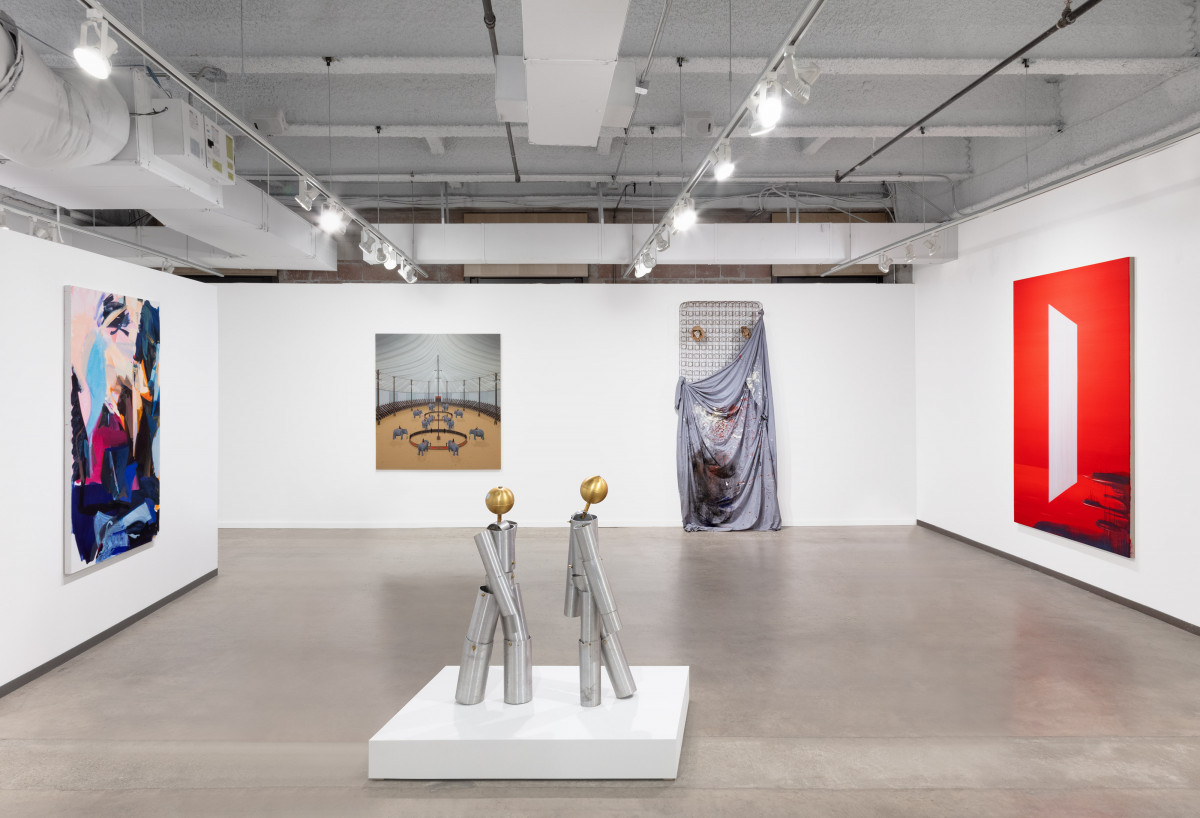 Night Gallery, installation view at the 2021 Dallas Art Fair. Photo: Nik Massey
While a pregnant event pause was necessary during the precarious 2020 season, some pandemic positives were an unleashing of closeted creators and an influx in our local population from artistic regions.
In a recent press release, Dallas native and Dallas Art Fair director, Kelly Cornell remarked, "The Dallas art market has been on a sharp incline in recent years, and since the pandemic, we have seen Texas's population skyrocket, with more and more people relocating here from places like New York and California. We have seen this positively impact the arts and collecting in Dallas. With that in mind, we are ready to be back in full swing this April and stage the full-size, high-quality fair collectors and galleries expect from us."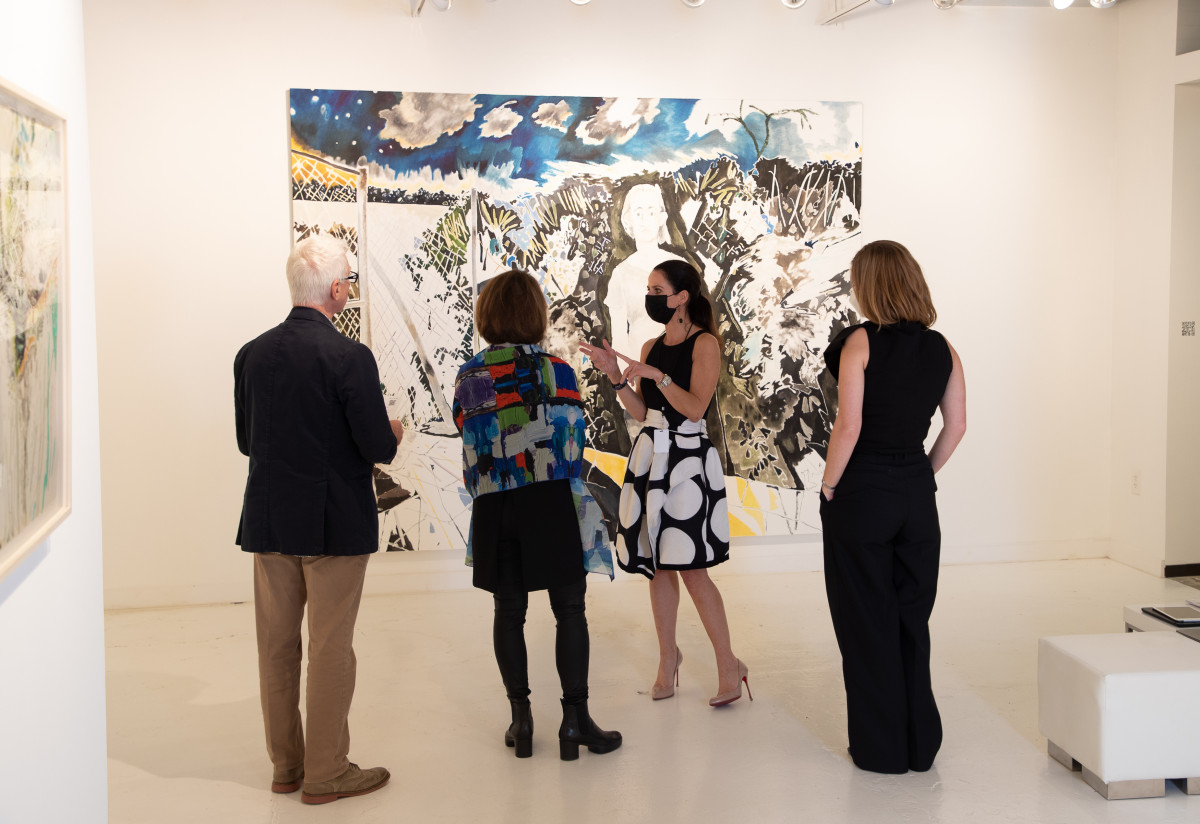 Simon Lee Gallery at 2021 Dallas Art Fair. Photo: Exploredinary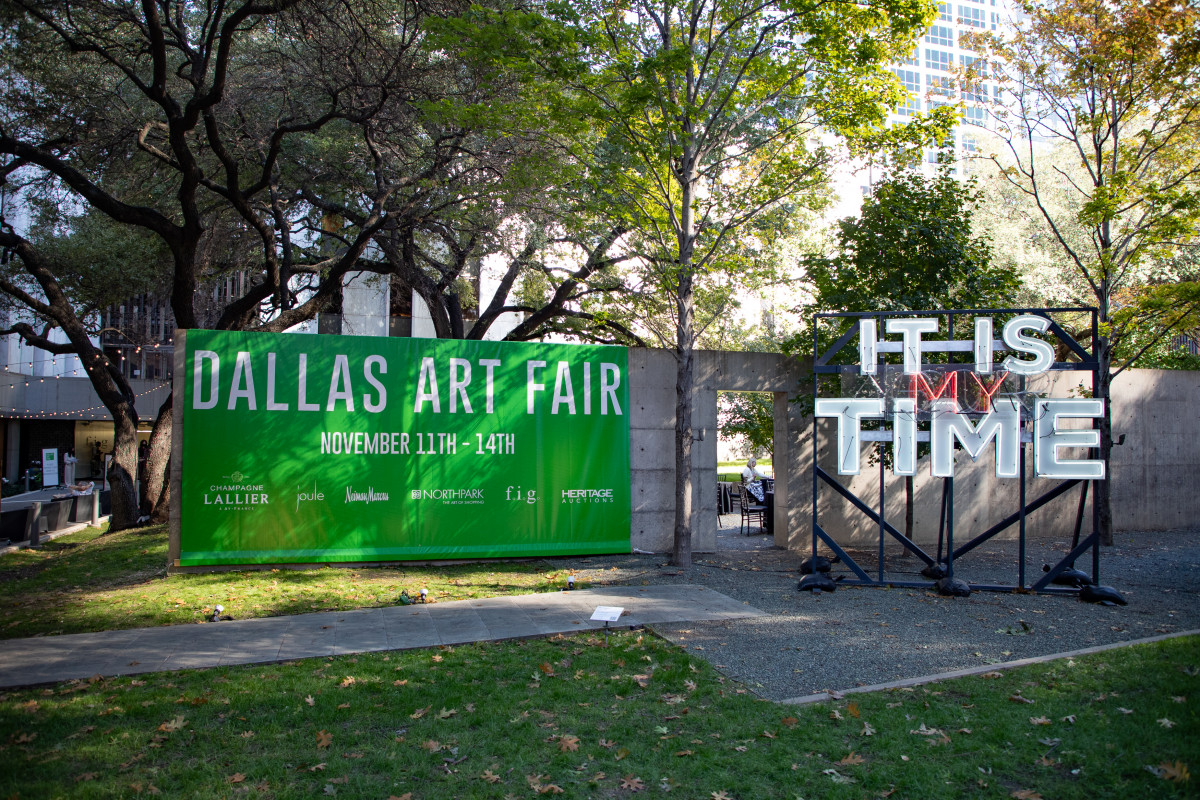 Alicia Eggert, 'IT IS TIME', 2020 at the 2021 Dallas Art Fair. Photo: Exploredinary
After a scaled-down version last fall, the Dallas Art Fair returns this spring, April 21st through the 24th, when everyone from fledgling students to seasoned seniors can gaze upon exquisite exhibits from 85 galleries representing Dubai to Dallas, and Los Angeles to London. Local loves like Cris Worley Fine Arts, Valley House Gallery & Sculpture Garden, and even the architectural furnishings and finds of Sputnik Modern will take center stage along with galleries of national notoriety, like Perrotin, Kasmin, and Night, plus over a dozen international showcases. Modern and contemporary art patrons can rejoice in such an auspicious assembly of acclaimed artwork from all disciplines.
Cornell is thrilled to have the European galleries back after last year's limited lineup. The 2022 event also highlights diversity including many Black and female artists, plus a special spotlight on the Texas-Mexico connection.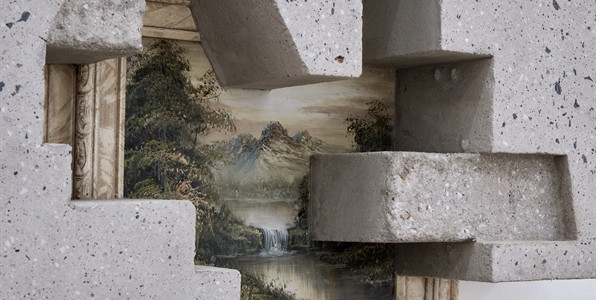 "We're having quite a few more Mexican galleries than we've had in the past. We've been working to really increase our Mexican presence over the past couple years, and it's really starting to show," Cornell enthusiastically exclaims to the Dallas Observer. "There's such a natural relationship between Texas and Mexico. It's really nice to see that coming through."
One of these is CURRO, one of the first contemporary art spaces in Guadalajara, and a first-time exhibitor at the Dallas Art Fair.
In addition to boasting bountiful sunlit booths, the Fashion Industry Gallery (FIG) in the heart of the downtown Arts District not only serves as this year's exhibit space, but the 74,000 square foot mid-century modern building hosts its esteemed guests with an intimate lounge for curious conversations and an expansive lobby for leisurely lingering.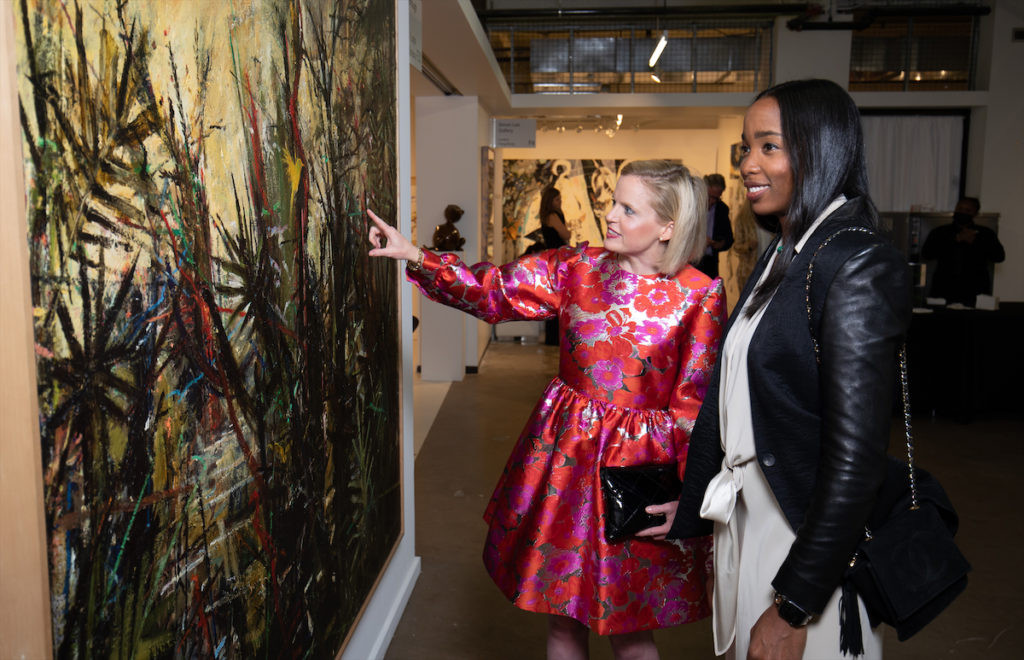 Earlina Green Hamilton & Jennifer Klos at the 2021 Preview Party. Photo: Exploredinary
Purchase Tickets
Support our emerging local art culture by attending this weekend of enthralling events.
With general admission, artists, collectors, and the public can visit the exhibits, artist talks, panel discussions, live music, and other events at various locations within the Arts District.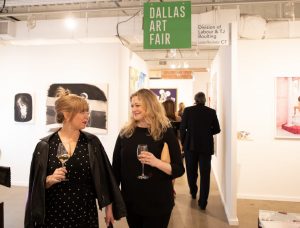 Those who want to be among the first to view the artwork can also enjoy drinks by Champagne Lallier and Campari RARE at the Early Access Champagne Soirée on April 21. Proceeds for this preview event benefit the Dallas Museum of Art, Nasher Sculpture Center, and Dallas Contemporary.
The premiere, all-access pARTy Pass grants exclusive entrance into the Dallas Art Fair, Champagne Soiree, and is your first opportunity to RSVP to the elegant Eye Ball closing ceremony, presented by Headington Companies. Held outdoors on the lawn in front of Tony Tasset's 30-foot-tall sculpture at The Joule on Saturday, April 23, this elite event benefits the Dallas Art Fair Foundation's museum and student education initiative. A limited number of these exclusive tickets are available, so reserve yours now.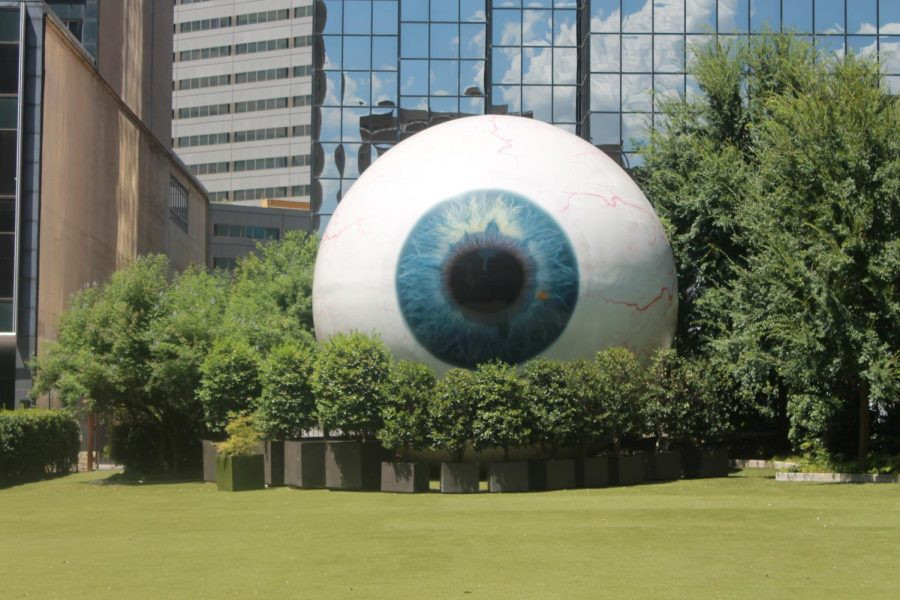 "The Eye" by Tony Tasset, 2007
The Dallas Art Fair Foundation's mission is to promote the appreciation of the arts in Dallas, Texas. Over one million dollars has been raised for annual beneficiaries since the inception of the Dallas Art Fair Champagne Soirée. In addition to working with these institutions, the Dallas Art Fair Foundation began the Dallas Art Fair Foundation + Dallas Museum of Art Acquisition Fund in 2016. Since then, this fund has tripled to $150,000 in the last five years, allowing for the acquisition of new artworks for the permanent collection at the Dallas Museum of Art from the Dallas Art Fair.
— by Tammy Dalke Vanderkolk
---
You might also enjoy:
8 Considerations in Selecting Outdoor Sculpture
The Awe of Architectural Furniture
Linear Perspectives: An Inside Look at Our Landscape Architects & Designers
40 Years of Redefining Outdoor Spaces