< Back to News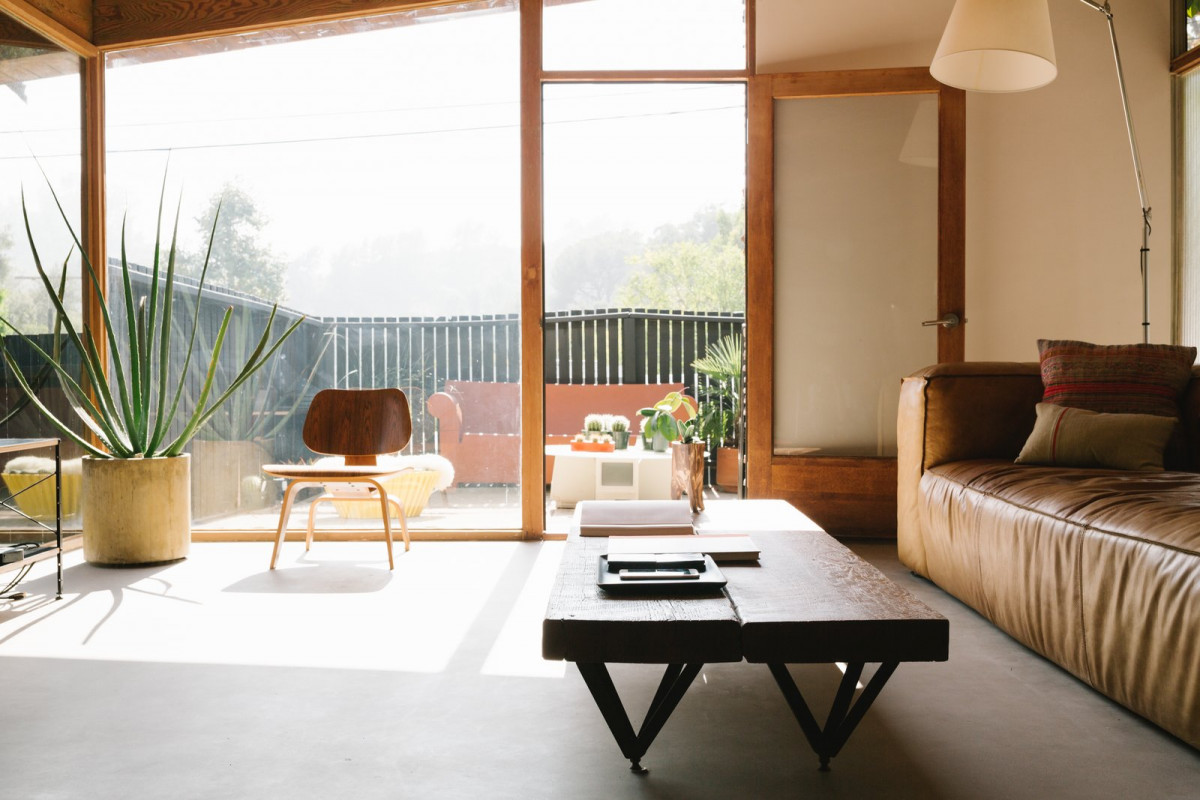 The Awe of Architectural Furniture
Sipping a craft beer from a Brown Jordan rocker around the flickering fire can lend itself to leisurely conversation. A tastefully-placed Eames Lounge in a home office can brew a brilliant brainstorming session. And, an iconic Harry Bertoia Diamond Chair can adorn a poolside patio like a spectacular sculpture. Similar to contemporary cedar soffits beneath a broad roof overhang or a sultry, COR-TEN® steel retaining wall that signals onlookers to its street address, finely-crafted seating that blends seamlessly into a home's landscape or architecture can actually be an architectural feature in itself. But, the awe of architectural furniture goes beyond style—it combines high design, quality construction, and magnificent materials into works of art. Join us on an eye-candy escapade through some of our favorite architectural chairs.
Architectural Furniture Design
Well-appointed architectural furniture isn't just for ergonomics or functionality—it makes a bold statement. When carefully curated, it becomes a gorgeous focal point of a garden, a harmonious happy place in an office, or the highlight of a spectacular reading nook. Extensive thought and care go into creating the lovely lines of each design, rendering it into an investment, a conversation piece, and a showstopping smile-inducer. Beautiful, architectural furniture is, in essence, a piece of fine art; its elegant design elevates it to a sought-after masterpiece that retains its value for years.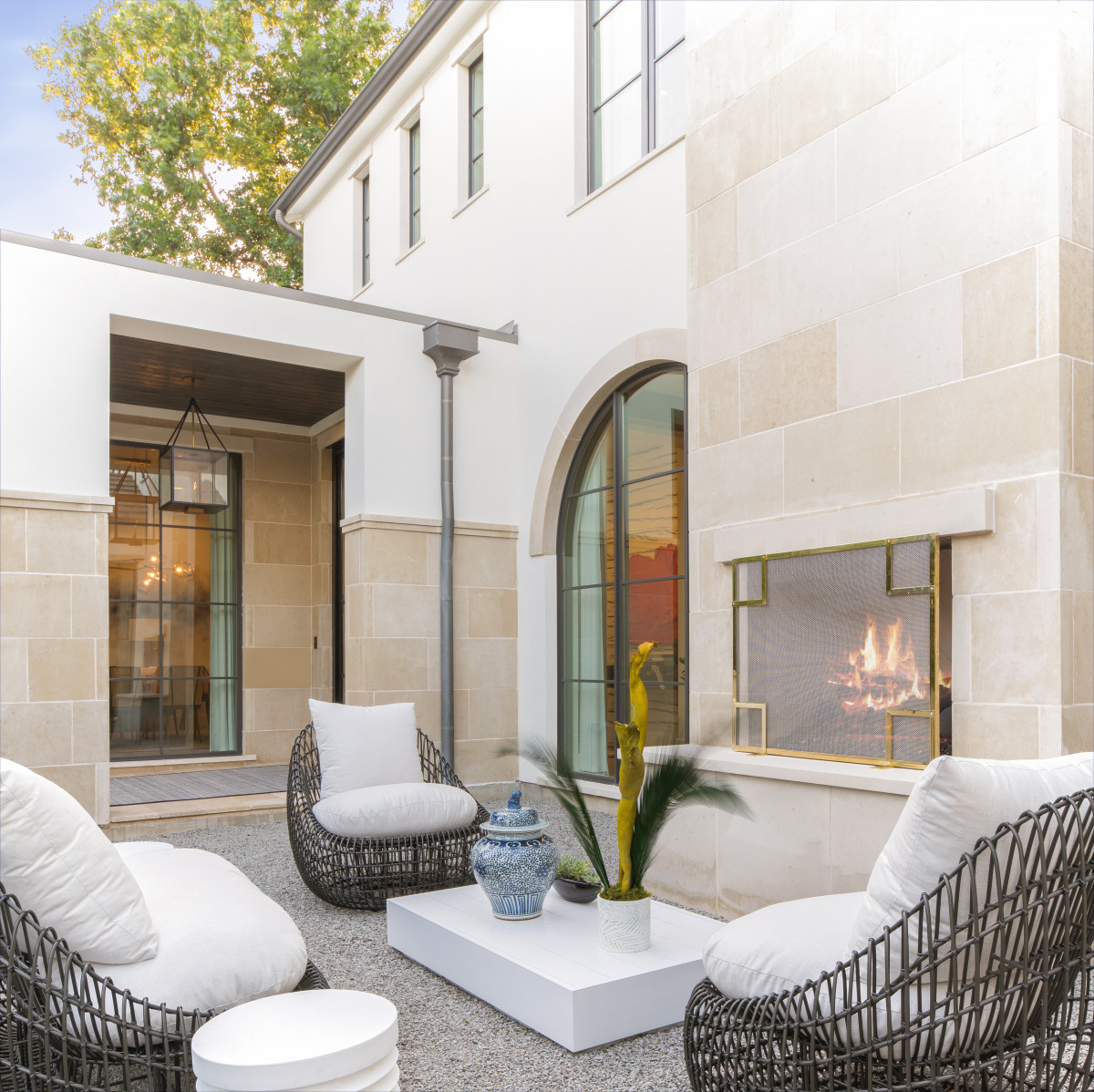 Designed by Janus Feldman for Janus Et Cie, the Vino lounge chair is constructed from a patented coated aluminum frame. Each outdoor cushion is crafted from hand-woven fibers to create an indulgent cloud-like seating experience.
See more of our collaborative Manning project.
Architectural Furniture Construction
However, what separates the subpar from the sublime is its construction. The craftsmanship and the method in which its surfaces are joined together contribute to its decadent durability. Fine, architectural furniture utilizes solid construction, meaning each part is made from a single piece of wood, metal, etc.  Joints are impeccably assembled, the finish is flawless, and the hardware is scaled and selected specifically for each piece. And of course, the awe-striking artisan details set architectural furniture apart from the mundane.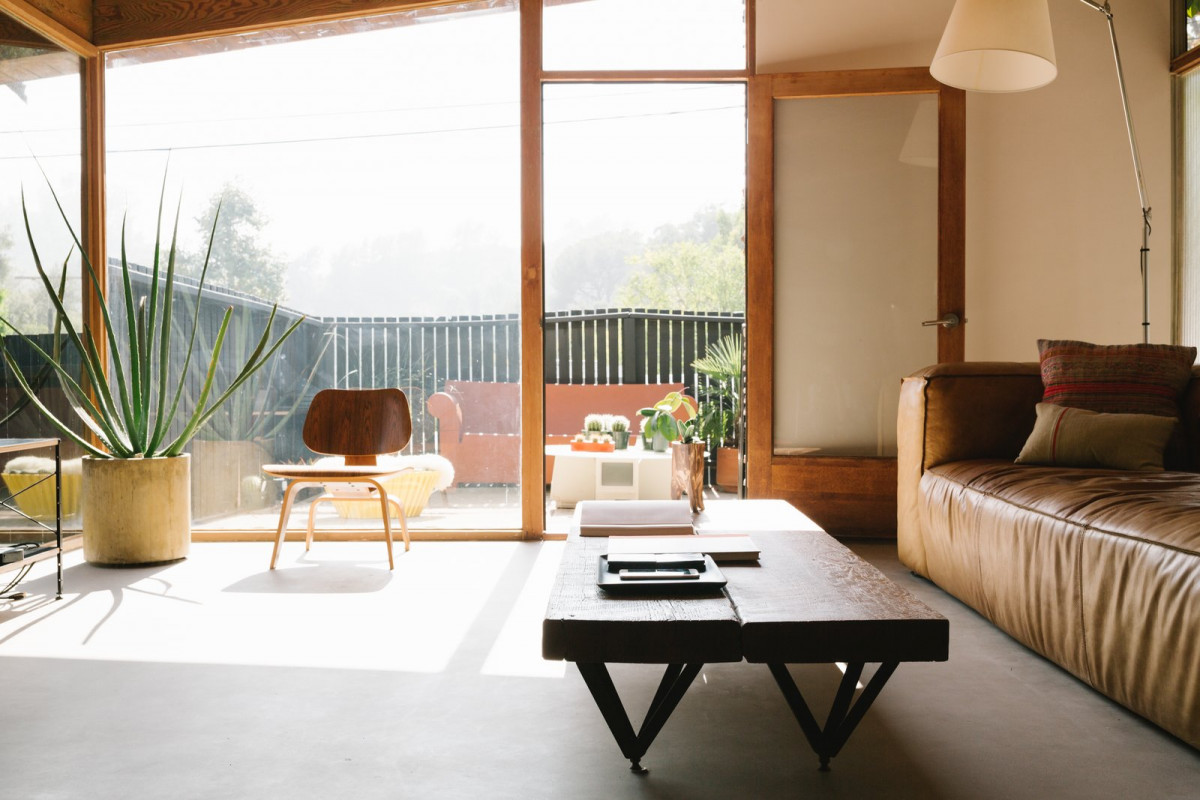 Designed by Charles and Ray Eames in 1956, the timeless Herman Miller Eames Molded Plywood Lounge Chair literally "cradles you in comfort." Touted by Time magazine as the Best Design of the 20th Century, this classic boasts impeccable craftsmanship that is highly sought after by mid-century modern collectors and is a favorite of architectural furniture lovers. Photo via Dwell Magazine.
Architectural Furniture Materials
In order to stand the test of time, high-end furniture manufacturers select fine materials that instill value, weather the elements, and retain their beauty. Choice hardwoods, lovely linens, and exemplary tailoring are intrinsic to architectural furniture.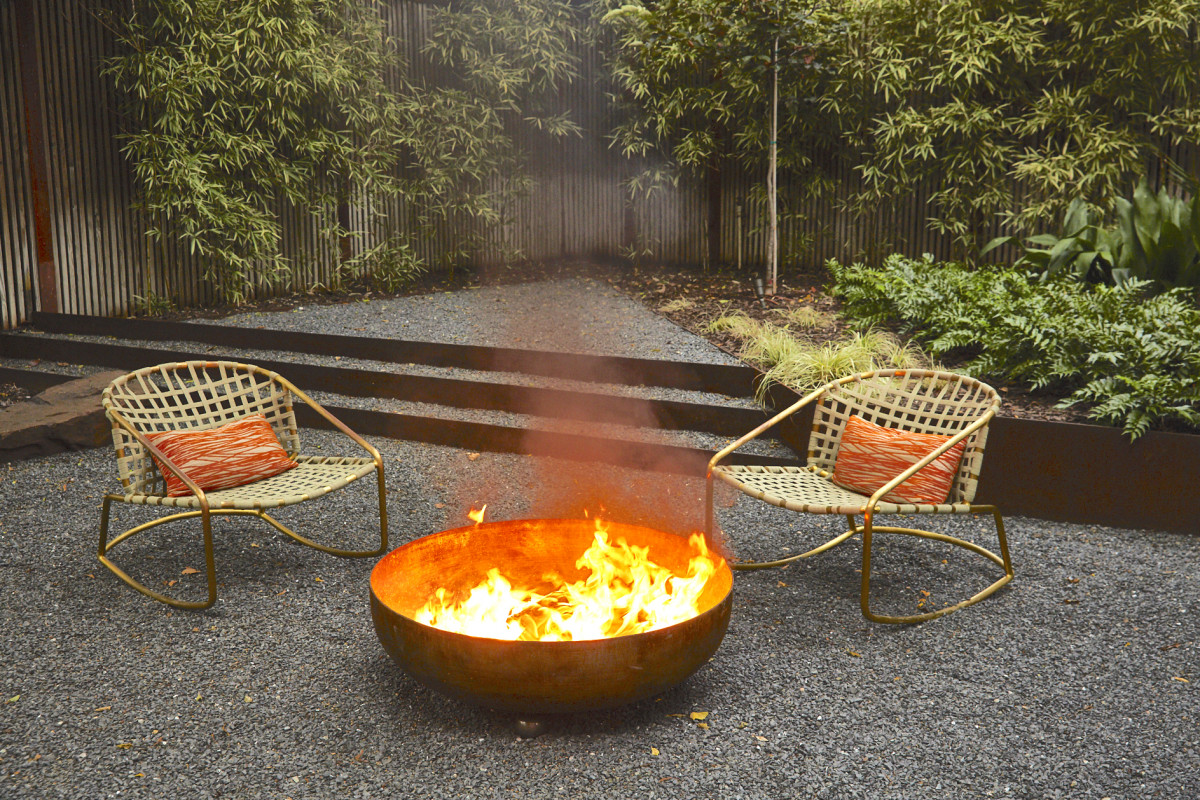 Brown Jordan's Kantan Motion Lounge Chair features a fluid, aluminum form upholstered in weather-resistant suncloth or vinyl in an array of colors. Designed by Tadao Inouye in 1956, this transitional rocker was re-released for the company's 70th anniversary several years ago.
See more of our Magnolia Hill project.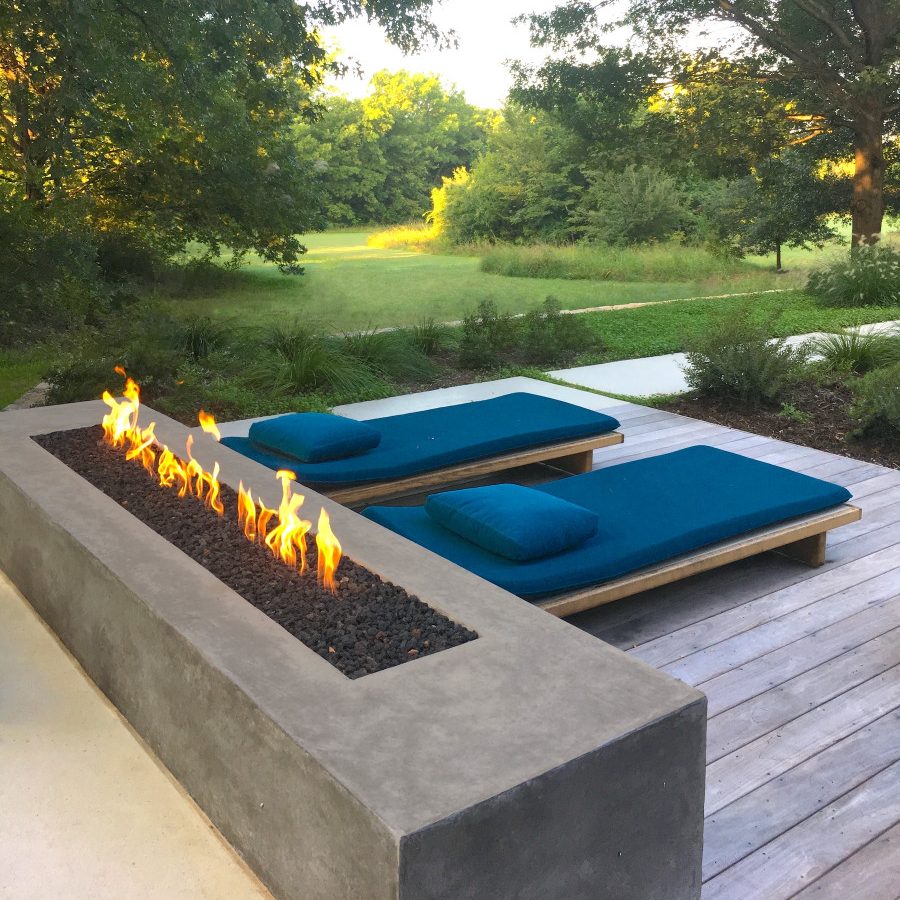 The minimalistic lines of Paola Lenti's Sabi Sunbed become one with nature. Designed by F. Rota, these modular lounges are constructed from treated sassafras wood and feature an adjustable back and a wide range of upholstery selections. 
See more of our Westgate project.
A Knoll Eero Saarinen Womb™️ Chair makes any homeowner relish their ideal reading nook that doubles as a meditation space or catnap corner. Designed in 1948 on Florence Knoll's behalf to oblige her appeal for "a chair that was like a basket full of pillows—something she could really curl up in," this quintessential classic bolsters the body in calming comfort, whatever its position.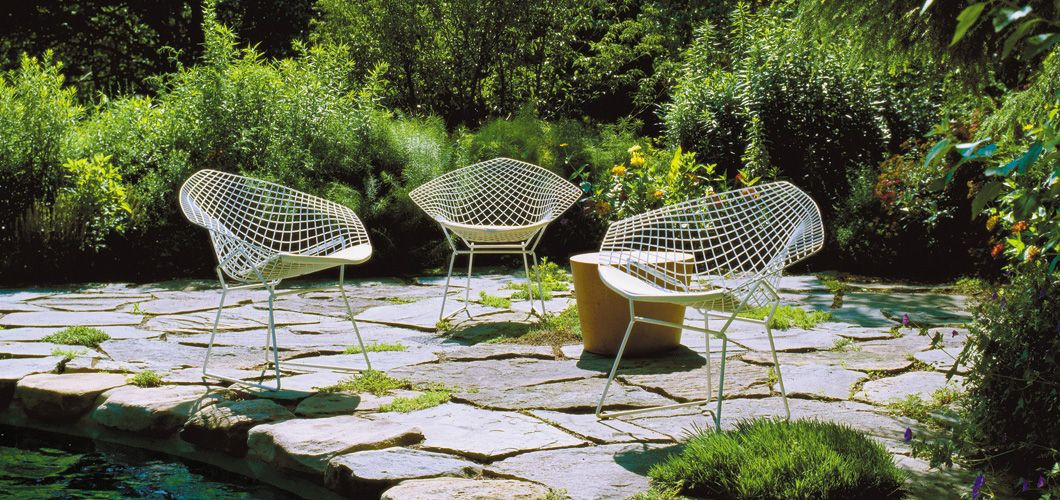 The iconic Knoll Bertoia Diamond™️ chair's organic, all-wire form coexists peacefully with nature outdoors or indoors as a captivating, cozy piece of couture. Designed in 1952, Harry Bertoia described them as "mainly made of air, like sculpture—space passes right through them."
See the significant work of sculptor, furniture designer, and jewelry maker, Harry Bertoia at the Nasher Sculpture Center's exhibit, Harry Bertoia: Sculpting Mid-Century Modern Life, now on display through April 24.
Achieving Harmony with Architectural Furniture
Our landscape designers can curate the ideal architectural furniture to blend into your aesthetics. Allow our experts to select, source, and install your fine furnishings to create the most impact in your space. Contact us today for a personal consultation.
— by Tammy Dalke Vanderkolk
---
You may also enjoy:
5 Benefits to a Home Office with a View
Where Architecture Meets Landscape Design: A Collaboration