< Back to News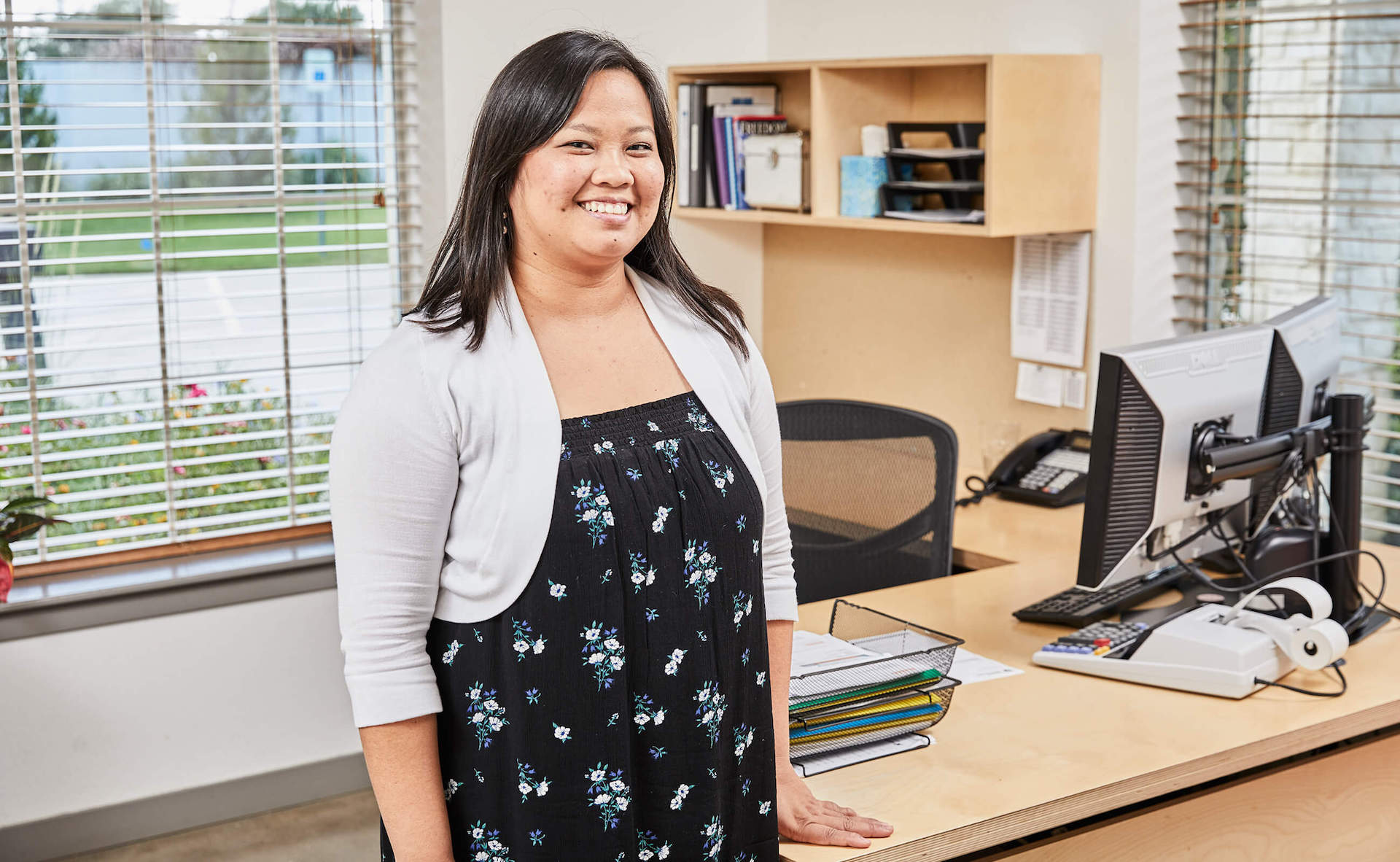 Behind the Backbone of Bonick: Lisa Tran
These days, it takes a village to support us at Bonick Landscaping. That village is comprised of talented individuals who collaborate together, and we consider them family. Last month, in our Backbone of Bonick series, we featured our CFO, Todd Coleman. This month, we focus on the spiritual, nature-loving, detail-oriented woman who supports him, CFO Assistant, Lisa Tran. Read on to discover more about this marvelous mom and administrative hero:
Interview by Tammy Vanderkolk
---
How did you land at Bonick Landscaping? 
Since I was a child, I knew I wanted to work in an industry that aligned with my values—something that would be spiritually beneficial or healing to people or the environment. In 2007, I was presented with an opportunity by a family member who worked with Glenn. I applied for the executive assistant position but after my interview and personality assessment, I was urged to take an accounting role where my skills and personality would best be utilized.
They sure figured you out! So, what was your background before Bonick?
Finishing out high school, I worked as a hostess/waitress at a restaurant. Through college, I worked at an HVAC company that my then father-in-law owned. I started at the bottom of the ladder (including overall organization and cleanliness) and within 5 years I was helping him run his business.
Impressive! Tell us about your role at Bonick.
Over the years, I always took on various interim roles, and through that, I landed the title of CFO Assistant. This includes filling in any areas needing an extra pair of hands. Some of the things I currently do are accounts payable,  insurance and handling loss claims, and managing assets. I really enjoy working with Todd, our CFO, in analyzing different aspects of how we operate and creating processes and reports to make them better. I really enjoy the special, one-off projects with Todd. They make my world interesting.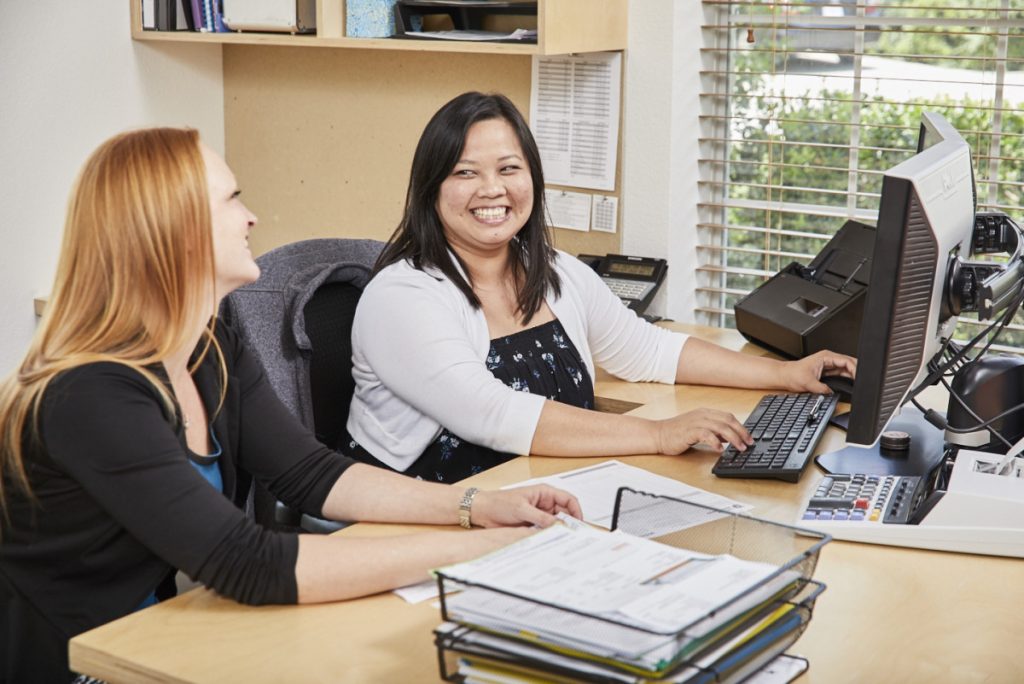 Describe a challenge you faced and how you solved it.
Initially, I was hired as a Project Accountant which had many areas in need of refining. One of these in particular was the tedious process of billing for construction projects. After many long nights and weekends, I created a system that made preparing draws quick and efficient. It's satisfying to take on a challenge like that and come up with something better in the end.
Wow. Way to go! Do you have any memorable work stories you'd like to share?
Every year, we gather to prepare holiday cards for our clients. As we perform the task of stuffing and stamping, we reminisce about all the good times we had that year.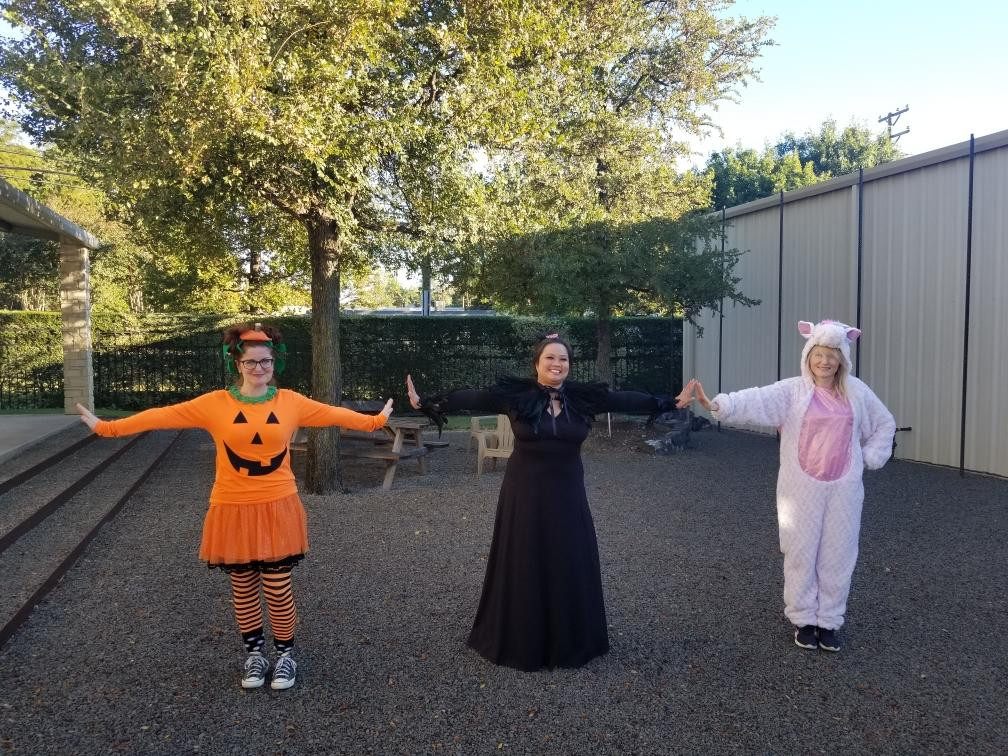 What a fun way to recap the year! So, I've seen some entertaining photos of office antics involving you in these past interviews. Tell us about the friendships you've made.
I've made really good friends within the admin staff since we work so closely together. Our personal lives have intertwined with our work lives and they've become some of my best friends. This past year, I went through some health-related issues and I was in the hospital for a while. The support they provided to help ease my recovery prevented me from worrying about work during such a tough time and created a seamless transition for me when I got back. It was amazing and I felt very cared for.
That's incredibly heartwarming! I hope you're doing better now?
Yes, I am, thank you.
So, how do you feel the company has evolved or changed over the years?
We have definitely grown. When I started, we had 3 admin staff, so we doubled in size, created new roles, and upgraded the building several times. I helped facilitate the move from the little house to our office on Brockbank, and then again to our current building in Irving.
What is the one thing you're most proud of here at Bonick?
The culture—we treat each other as family—we essentially adopt one another and take time out of our day to help each other out. In the corporate world, people come and go and keep their distance. Here, it's family.
I love that I hear that about Bonick in all of these interviews. That speaks volumes. Speaking of family, tell us about yours.
I have three sisters, a loving fiancé, Dan, the sweetest daughter a mother could have, Kenna, and a fur baby, Jackson who is the ultimate princess and thinks he's human.
Congratulations! When is your projected wedding date?
We are newly engaged. Because of Covid, we haven't even planned the wedding yet. Whenever it happens, it'll be an intimate event and I'm looking forward to everyone being there.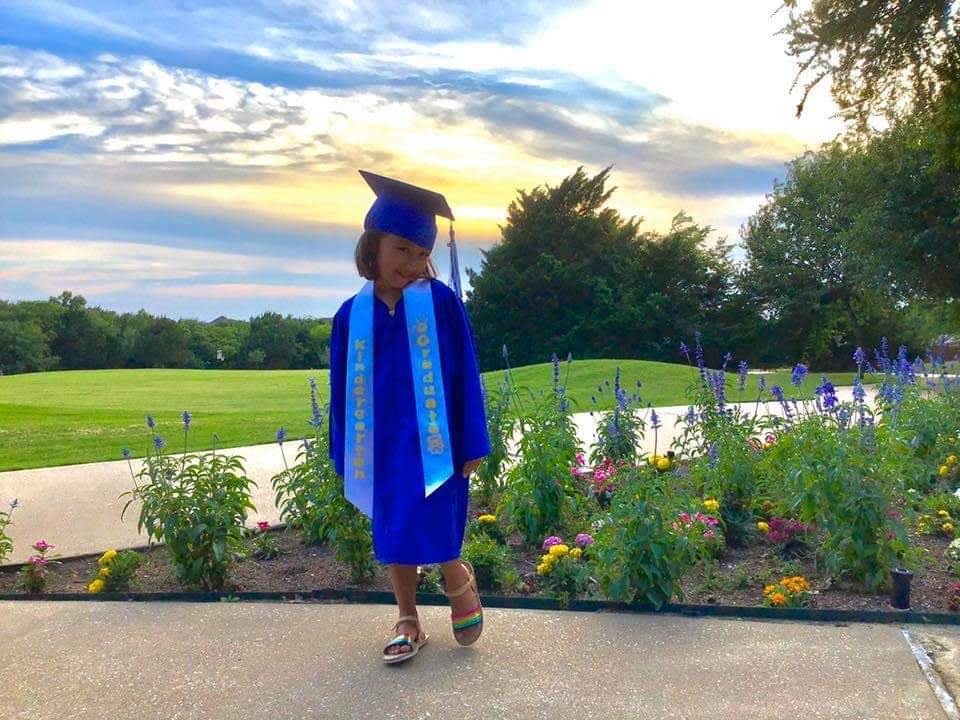 Very wise. So how has Covid affected schooling for your daughter? I bet that's been challenging.
It has! Kenna will be 7 in May. She was able to do kindergarten in person, but then switched to remote schooling for first grade, and actually loves it. I was able to work from home for a little bit, and now that I'm back in the office, my family has been able to help out with her schooling during the day.
That's a huge blessing!  So what else have you been doing to stay entertained during Covid? Have you developed any hobbies outside of work? 
You can always find me practicing my faith, living by my values, and random dabbling in cultural anthropology, ethnobotany, and herbalism, or philosophy. During Covid, I have started experimenting with creating herbal products such as teas, bath sachets, hydrosols, and soaps. It's something I've always wanted to do.
How cool! Have you thought about selling at the Boho Market or Etsy?
Yeah, there's just a lot of competition. Right now I'm only making small batches at a time, and I'll bring samples up to the office for people to try. For now, it's fun and fulfilling.
What's your favorite part about working at Bonick?
The team, hands down—Encouraging, supportive, fun, and GOOD people.
Stay tuned for our next Behind the Backbone of Bonick installment with our new HR director, Diana Solis.
_________________________________________
You might also enjoy:
Behind the Backbone of Bonick: Brandy Salinas
Behind the Backbone of Bonick: Amanda Acosta
Behind the Backbone of Bonick: Todd Coleman
For over 35 years, Bonick Landscaping has served Dallas area clients with the highest standards looking for out-of-the-ordinary luxury landscape design and pools by offering the best in service, workmanship, and plantings. Services include hardscape and landscape design, pool designs, pool construction and installation, lawn care services and garden maintenance, pool maintenance, and more. For discerning clients in Dallas who want to express their own distinctive style through their landscaping, Bonick Landscaping can help you realize your dream. For more information, call us at 972-243-9673 or email us.