< Back to News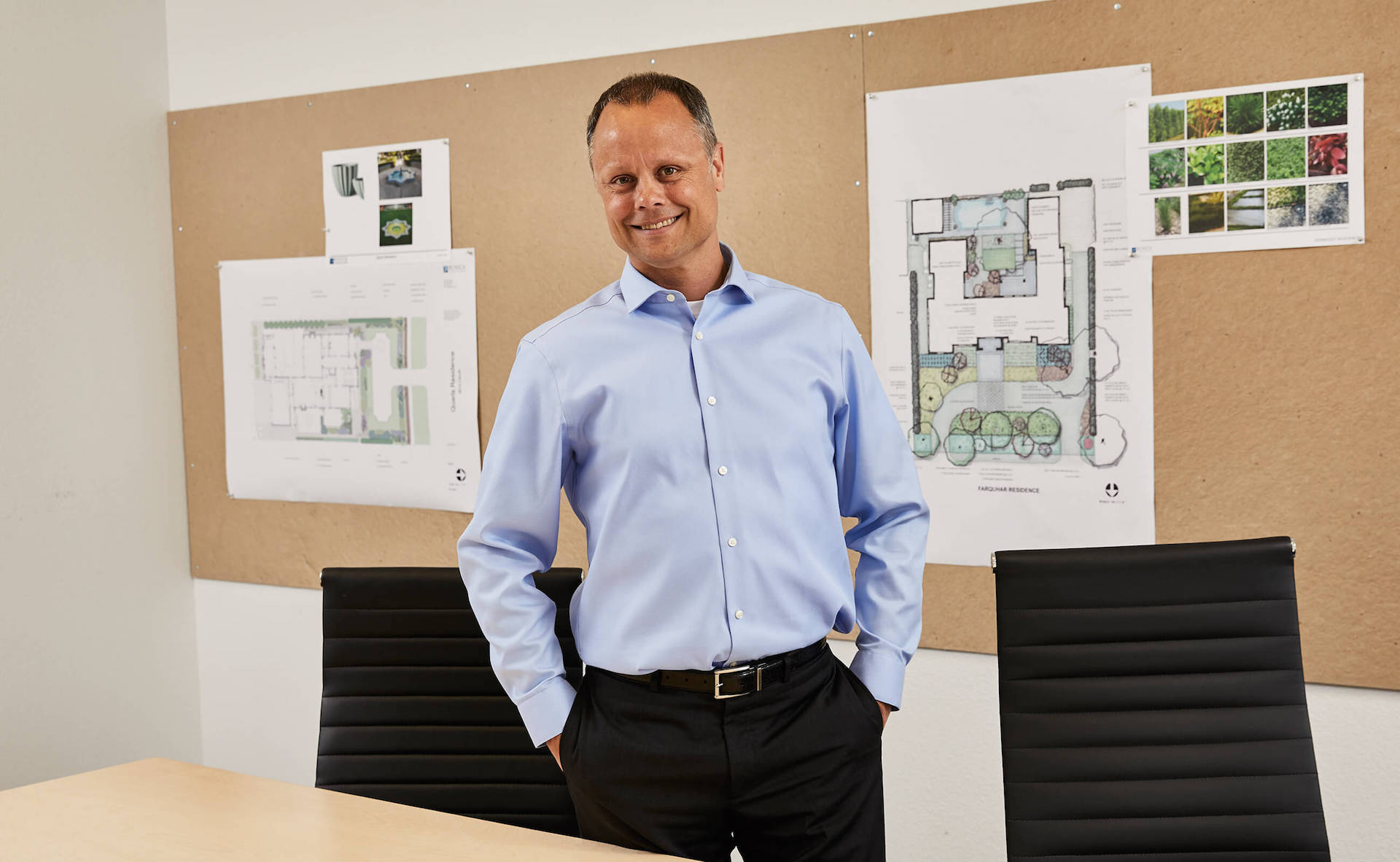 Behind the Backbone of Bonick: Todd Coleman
People spent more time in their homes in 2020, due to the Covid-19 pandemic, and as a result, we were beyond grateful to be of service, adding serenity to their outdoors! We couldn't have risen to the occasion without the collaborative efforts of our talented teams! In continuation of our Backbone of Bonick series, we are delighted that this month's spotlight is dedicated to our veteran family man and precise perfectionist who helps keep Bonick running like a well-oiled machine. Get to know our fabulous CFO, Todd Coleman:
Interview by Tammy Vanderkolk
---
Hello, Todd! Thanks so much for taking time out of your busy schedule to talk to us. You have been with Bonick for nearly 25 years now, correct? Could you tell us how you came to work with Glenn?
My pleasure. Yes, it was 1997. My daughter Haley had just been born, and my wife at the time was sending out resumes to help me find a better job. Glenn was officing in a cute little 2-bedroom house and had a CPA working for him at the time, who conducted my interview. I showed up in a suit and tie and found out later that the CPA said to Glenn, "This is the guy- get him in here."
When I met with Glenn, he offered me the job and noted, "I don't know what you're going to do with all your suits and ties, but you can't wear those to the office!" I laughed and told him I could wear jeans. 
(Laughing) I don't believe I've ever seen Glenn in a suit and tie either! So, What made you decide to accept the job?
My family owned a cleaning company and my parents had contracts with high-end custom home builders. Being in a family business, I always had an entrepreneurial spirit and knew that someday I wanted to play a role in growing a small business. If I was going to dedicate 20+ years of my life, I wanted to know that there was an opportunity to help Glenn build the business and not just have a job. I saw his vision and passion for what Bonick Landscaping could become and I knew it would be a good fit.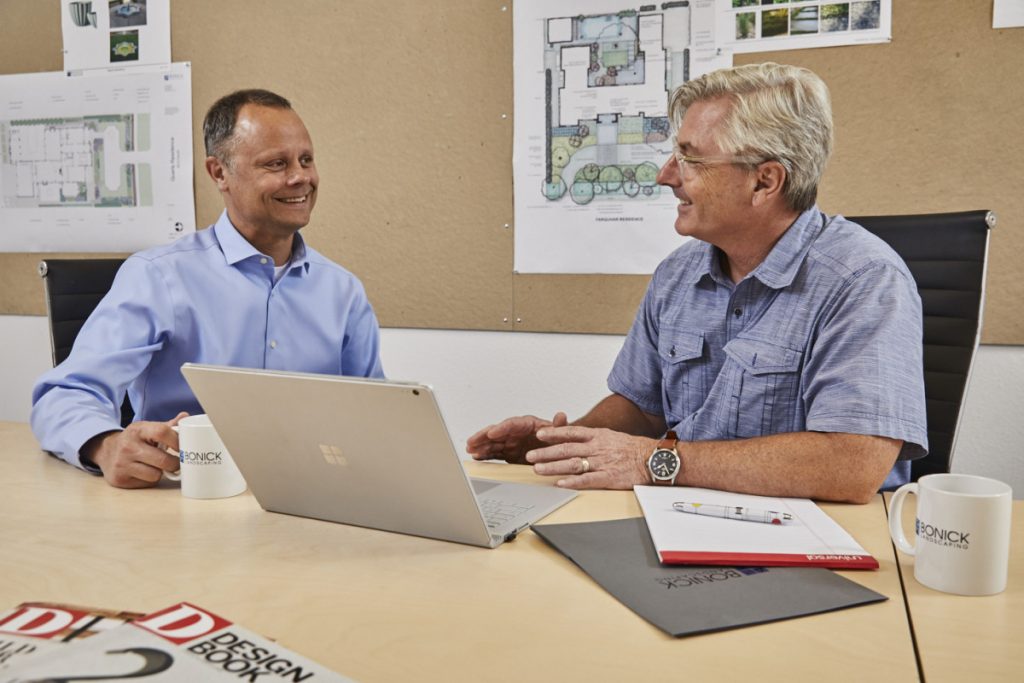 Wow! That's incredible. What kind of impact did Covid have upon the company? I can imagine that was rather nerve-racking at the beginning, not knowing what to expect? 
Everyone was scared. Our first thought was, "Are we essential?" We spent time researching and realized that just based on city health code ordinances, we should be—people can't have high grass, green swimming pools, or yards ridden with mosquitoes!  We had a couple of large projects slow down a bit, but we had a tremendous amount of calls for all kinds of new landscaping projects. 2020 was great for sales, but challenging for production: Some staff had to quarantine periodically, causing labor shortages, and our industry saw a surge in demand, leaving our subcontractors with a backlog of work. That pained us to make our clients wait. Overall though, it was a good year for us, and for that, we are very thankful.
 I can imagine! Tell us about your role at Bonick and how it has evolved over the years.
23 years ago,  three of us worked in administrative capacities. I wore many hats, but it was manageable when it was a small team. Now, I'm the CFO and I spend most of my time supporting the incredible team working alongside me: Lisa, my assistant, Amanda handles construction (that used to take most of my time), Brandy is our client liaison, and we now have Diana, a dedicated HR professional. It was a godsend to have her help us navigate 2020. Now, I spend most of my time these days supporting them and managing and fielding questions on our software systems to help them succeed.
What an incredible journey! So what sort of systems do you create and what sort of challenges have they presented?
Well, when I first started, we used to have a DOS accounting system, and the reports we could generate with it were limited. My college major before I switched to accounting was computer science, so I utilized my programming background to alter a 3rd party Windows accounting software to create nearly all of our internal reporting! We didn't have any systems in place when I got here so setting it all up from scratch and data mining our current software to get all the data and daily reports was a huge undertaking.
I bet! That sounds incredibly tedious and impressive. It sounds like you have really able to utilize all of your skillsets here. So, tell us more about your background before Bonick. 
I'm originally from Tennessee and my family moved here in 1984. I went to North Garland High School (Go Raiders!) and attended college at UT Dallas. I worked odd jobs to pay my way through college. Between bagging groceries and working in the cash office at Tom Thumb and my experience in banking, I had fantastic corporate examples of quality customer service modeled for me. I learned how seemingly little things such as making eye contact and knowing your customer's name were actually a very big deal.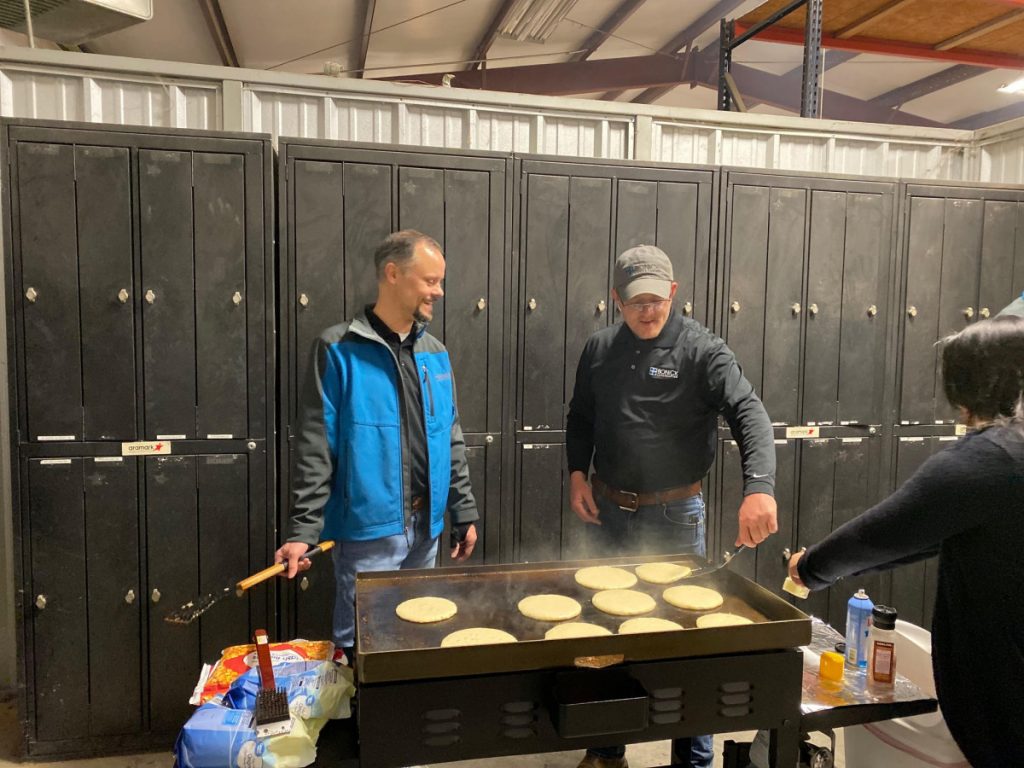 For sure. That's a lesson that carries over to all industries. How would you describe the culture here at Bonick?
We've always had a great family-friendly culture, and one of longevity. It's rare for kids to say that their parent has worked at the same company their whole lives. Even before I came here, Glenn had a nucleus of field staff—many who are still here. Glenn's youngest son, Ian summed it up nicely when he said, "All of my memories of being at the Bonick office involve you, Todd." 
We consider our team members to be family as well, and that shows in how long they stay with us. We try to live by our core values: Servant Leadership, Pursuit of Excellence, Creative Problem Solving, Embracing Team and Family First, and Being Professional and Accountable. It really describes who we are at Bonick and we try to find ways to serve our team that communicates to each and every one of our employees that "you matter, we value you, you're important". We wouldn't have a company if it wasn't for these guys turning a shovel, working a mower, doing amazing craftsmanship, and that's not lost on us.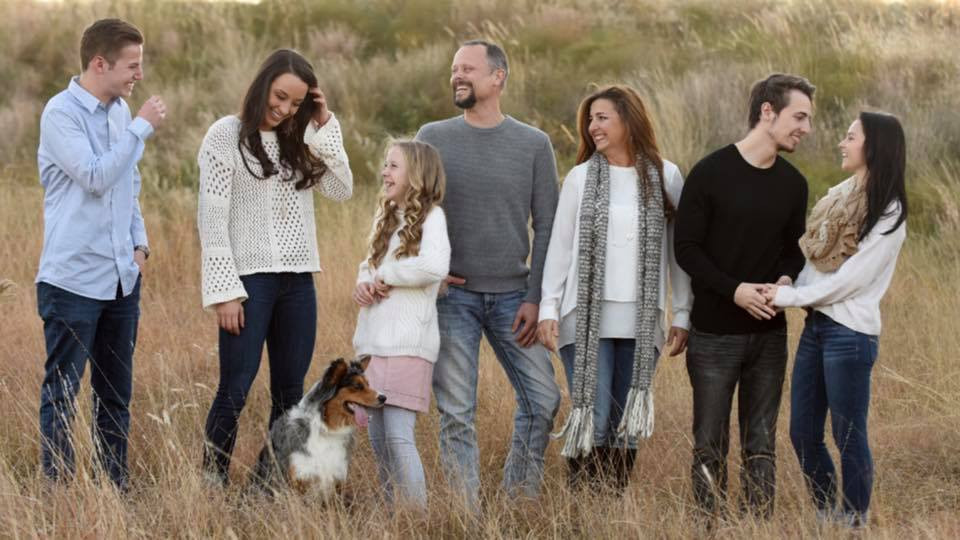 Sounds like priorities are in the right place! Tell us about your own family.
I've been remarried for 5 years to my wonderful wife, Donna. She's an amazing occupational therapist for long-term care facilities. She's been working on the front lines and understands PPE extremely well. I've been able to learn a lot from her on how to apply it at Bonick. 
Hannah Grace, my soon-to-be 13-year old is my youngest, and she is a 7th grader at Trinity Christian Academy. My oldest, Haley is 23, and is working on her doctorate in Physical Therapy at TWU, and is planning a wedding after she graduates in 2022. Then, my wife's son, Alec is also 23 and is into film and media, and works for a loan officer on social media and video marketing. Her oldest son, Mitch is 24 and works for Microsoft in Seattle.
Very cool. So do you have any hobbies outside of work? 
I enjoy volunteering at Prestonwood pregnancy center. I'm a male advocate to help young couples with unplanned pregnancies. I counsel the dads and provide resources to assist them.
I'm also a proud volleyball dad. My daughter, Haley was a division 1 volleyball player and now that Hannah Grace just got into volleyball,I get to be a volleyball dad again! I've missed it!
I'm sure your daughters appreciate your support. So, what's your favorite part about working at Bonick? 
Every week and every month, as we do payroll, I am warmed to know that we are supporting families. Each check we distribute has helped our team members to pay off mortgages, take family vacations, buy cars, put braces on their kids' teeth. I get joy out of knowing that. 
I love that! I imagine it's heartwarming to be able to see the personal journeys lived out among your staff. Thanks so much for bringing so much personality to describe all you do, Todd!
Stay tuned for the next installment of our Behind the Backbone of Bonick series with Todd's assistant, Lisa Tran.
_________________________________________
You might also enjoy:
Behind the Backbone of Bonick: Brandy Salinas
Behind the Backbone of Bonick: Amanda Acosta
Exceeding Client Expectations: An Interview with Glenn Bonick, founder of Dallas-Based Bonick Landscaping
For over 35 years, Bonick Landscaping has served Dallas area clients with the highest standards looking for out-of-the-ordinary luxury landscape design and pools by offering the best in service, workmanship, and plantings. Services include hardscape and landscape design, pool designs, pool construction and installation, lawn care services and garden maintenance, pool maintenance, and more. For discerning clients in Dallas who want to express their own distinctive style through their landscaping, Bonick Landscaping can help you realize your dream. For more information, call us at 972-243-9673 or email us. Visit our website at www.bonicklandscaping.com.