< Back to News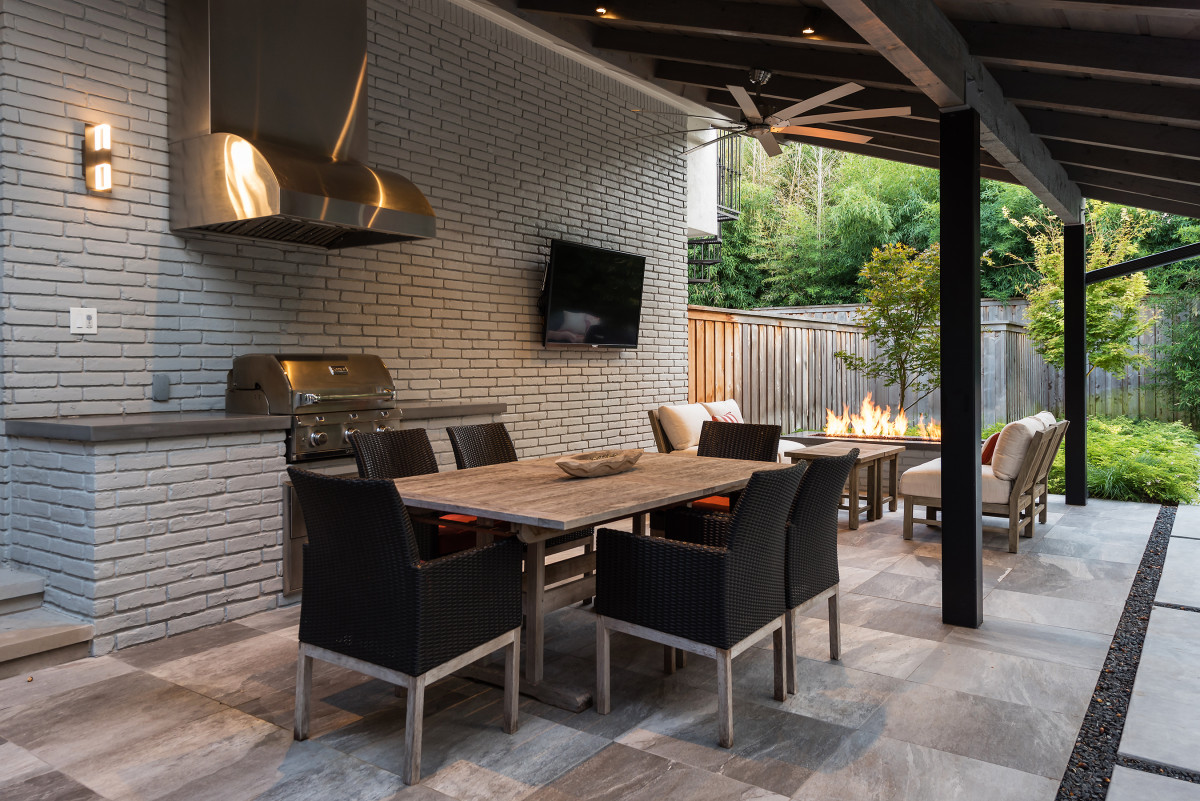 Simplify Your Summer Outdoor Living
Ahh, summer! It's a fabulous feast for the senses…The faint scent of freshly-mowed grass lingers in the air, but it's quickly overshadowed by the mouthwatering ribs smoking as the wood-fired Caprese flatbread appetizer emerges from the Italian pizza oven. The kids frolic in the pool as the carefree sounds of beachy tunes waft through the air between sizzles and giggles. Mom sips her chilled chardonnay from the lounge, gazing into the distance as the sun softly surrenders behind the alley of trees. The solar lanterns' faint glimmer and fireflies' intermittent flicker illuminate the scene, setting the tone for tonight and every night for these glorious months of outdoor living. Sound inviting? Read on to discover the latest in outdoor appliances and gadgets to simplify your summer outdoor living.

Italian Flair
Craving the taste of wood-fired pizza at home? Alfa's exquisite pizza ovens hail straight from Italy. These contemporary, streamlined structures utilize patented FORNINOX technology that combines a refractory floor and (1/10 in thick) stainless steel while still utilizing the old-world brick cooking process. Available as free-standing, counter, or built-in units, all come pre-seasoned and prepared to dish out the best in bbq, grill, pizza, roasts, and desserts cooked right next to the fire.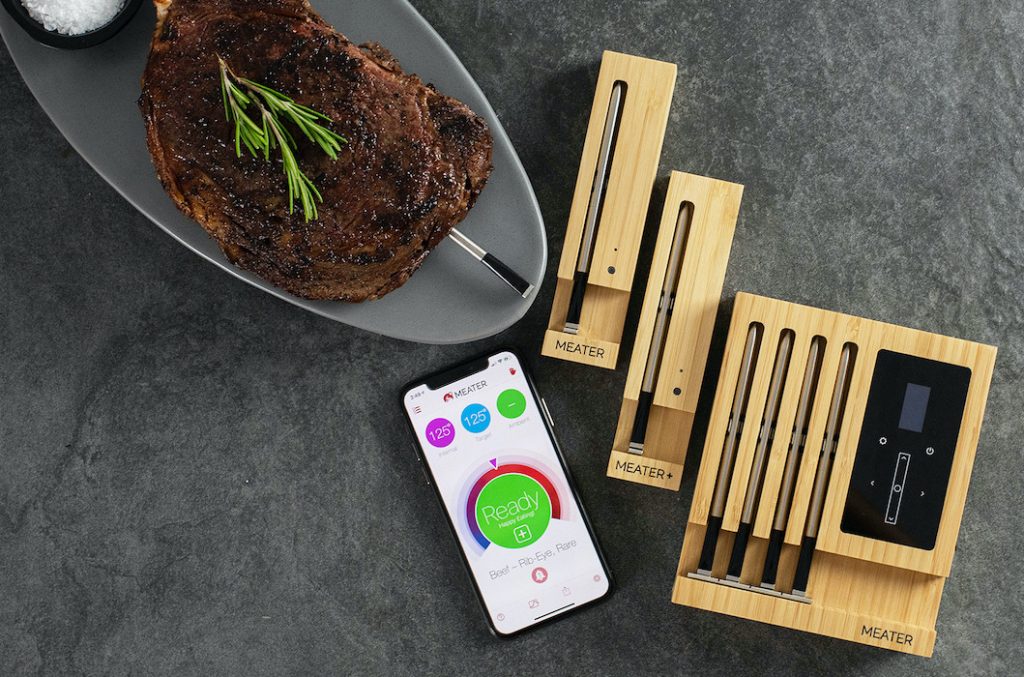 Majestic Meat
Achieve perfectly smoked, grilled, or roasted meat every time. 
Meater's wire-free Bluetooth thermometer
 gauges both internal and ambient temperatures with +/- 1°F accuracy and dual sensors. Its 24+ hour battery life makes it ideal for overnight smokes. Compatible with your smoker, grill, Kamado, or rotisserie, this water-resistant device is perfect for splash-prone poolside cooks and can be cleaned in running water.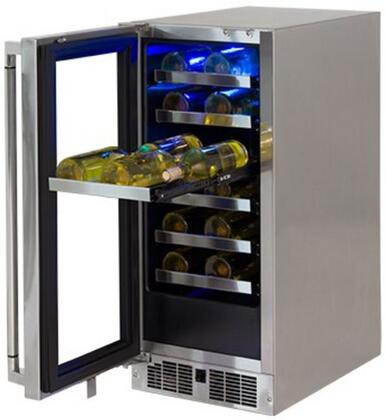 Wine Down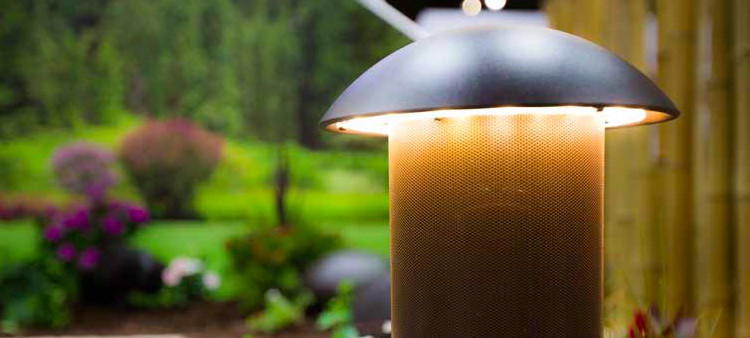 Revel in Integration Technology
Revel's
extreme climate landscape speakers withstand pool cannonballs and the tough Texas climate. Designed to blend into the landscape, much of the product base can actually be buried below the surface while providing full-range audio with 360-degrees of sublime sound. Some models of these sleek geniuses even feature dimmable, low voltage LED lighting, requiring no additional electrical. Their subwoofer is even designed to resemble a rock so it doesn't detract from your landscape design. Illuminate walkways, gardens, and outdoor living spaces while enriching them with satiating sound.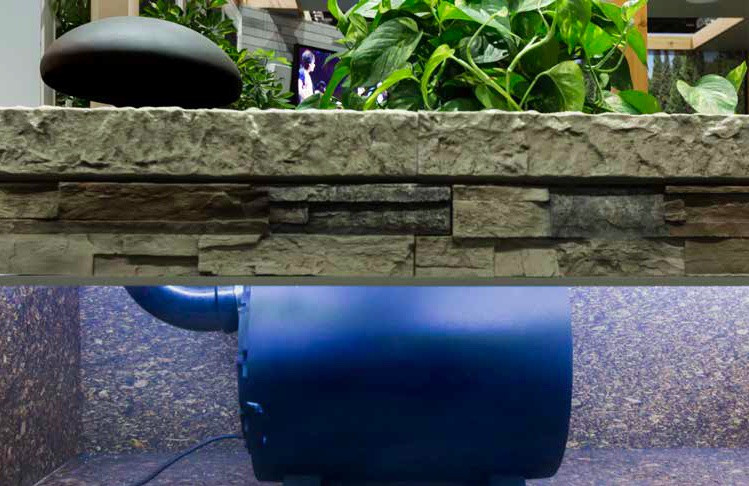 Get Glowing
Improve your outdoor mood with gorgeous ambient lighting from Gloster. Set these lavish lanterns on surfaces to accent a stunning seating area, suspend them from tree limbs to sway in the breeze, or position them above a table for striking panache. These tantalizing teak and wicker masterpieces are not only weatherproof and solar-powered, but their stylish craftsmanship and soft glow create a warm, inviting atmosphere for solo or social evenings.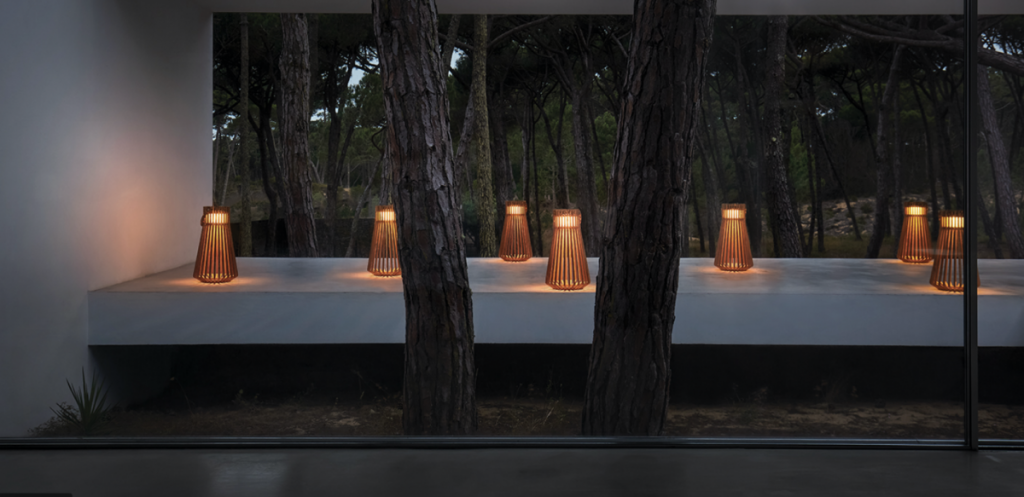 Plug & Play
Take tech stress out of the equation by enlisting your outdoor experts at Bonick to source and install your favorite appliances, build the perfect backdrop to accompany them, and suggest complementary summer gadgets and lighting to suit your situation. Your designer best understands the technical requirements, scale, and context to put the perfect final touches on your landscape and make your summer sublime.  Contact us to curate and install the ideal complements to elevate your space.
by Tammy Vanderkolk