< Back to News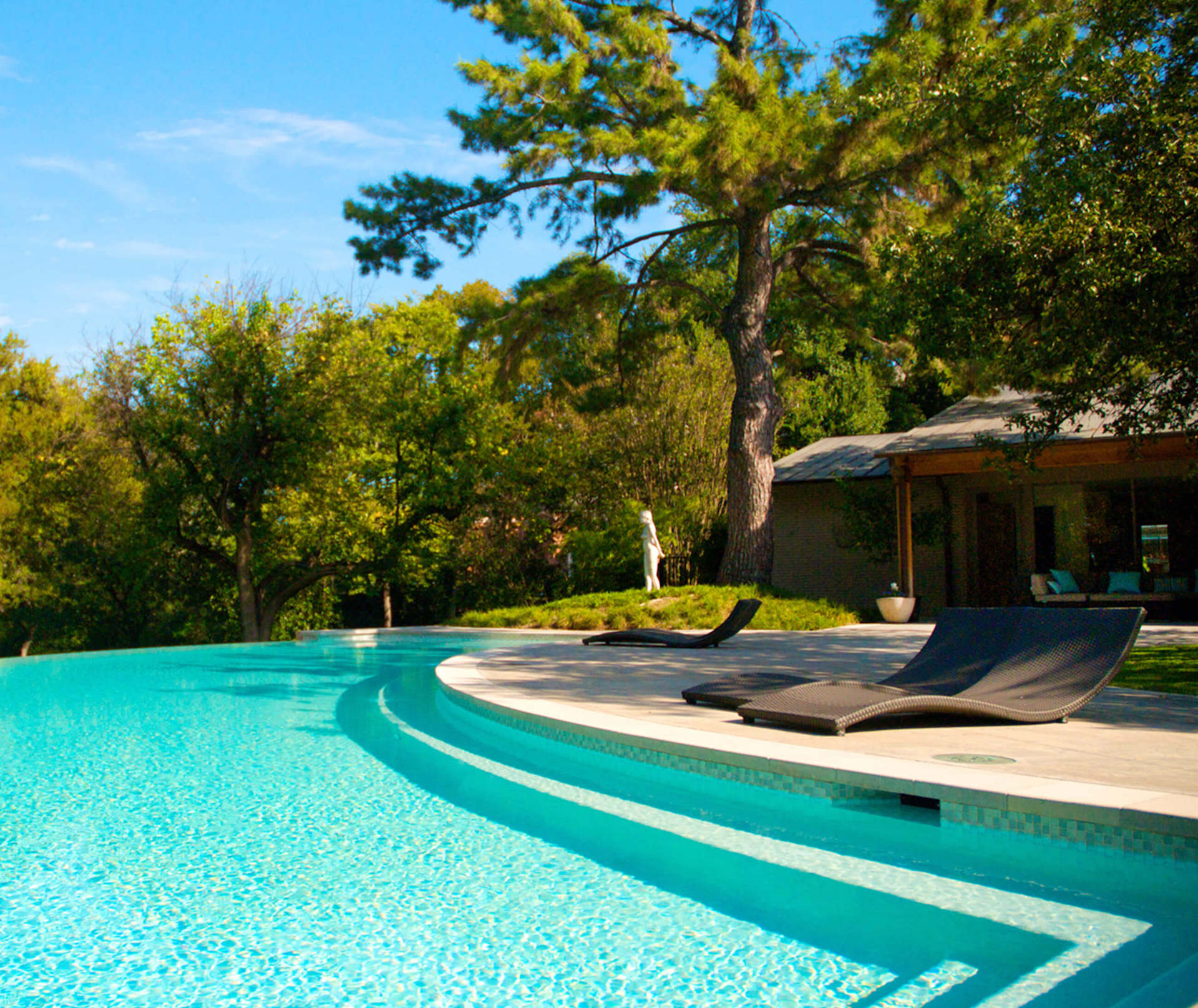 4 Ways to Liven Up Your Leisure with Pool Accessories
The stifling August heat demands more swim time, and we're all in favor of pool fun in the sun. So, call up your friends and family and check out our favorite pool accessories to enhance your summer swimming enjoyment.
1) Lounge
From their classic signature chaise to the latest self-sinking barstools, Ledge Lounger is legendary for providing innovative pool accessories for your leisurely lifestyle. Completely customizable in an array of colors, these commercial grade pool furnishings provide up to 10+ years of fade-resistance durability for endless lounging.
2) Move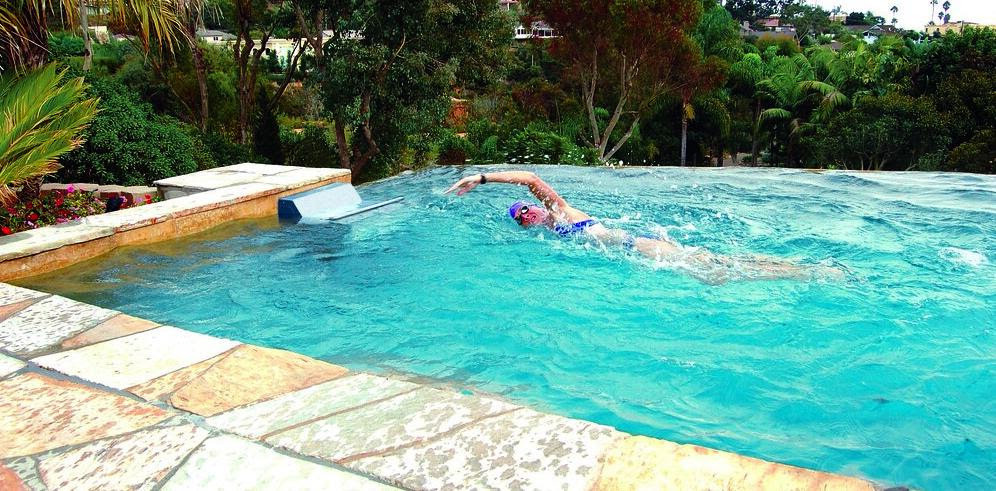 Fastlane® Pro
If a desire for activity fuels your inspiration, add a current to your pool with the Fastlane® Pro current system from Endless Pools®. Try backyard boogie-boarding, choose your pace for swimming in place, create resistance for aquatic exercise, or design your own lazy river with dozens of speed settings for various versatility and activity levels.
Badu Stream II
With the BaduStream II Swim Jet System, your pool can provide a constant, powerful jet with a customizable direction and rate of flow. Accommodating all sizes of pools, this self-contained water treadmill transforms any pool into a therapy sanctuary, fitness center, or waterpark. Enjoy a soothing massage, walk in-place without undue stress on joints or bones, and boogie board with the kids. Either way, you'll build stronger muscles, burn calories, ease aches and pains, and enjoy hours of entertainment.
3) Listen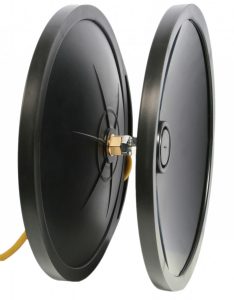 If you like it loud during your water workouts, these underwater speakers are especially for you. The Clark Diluvio™ Underwater Speaker is "the world's only full-frequency, full-fidelity underwater speaker" providing a high-quality listening experience for the music lover. Utilizing Tactile Sound Transducers, these ingenious pool accessories transform pure audio as electrical energy into pure audio as vibrational energy.
4) Illuminate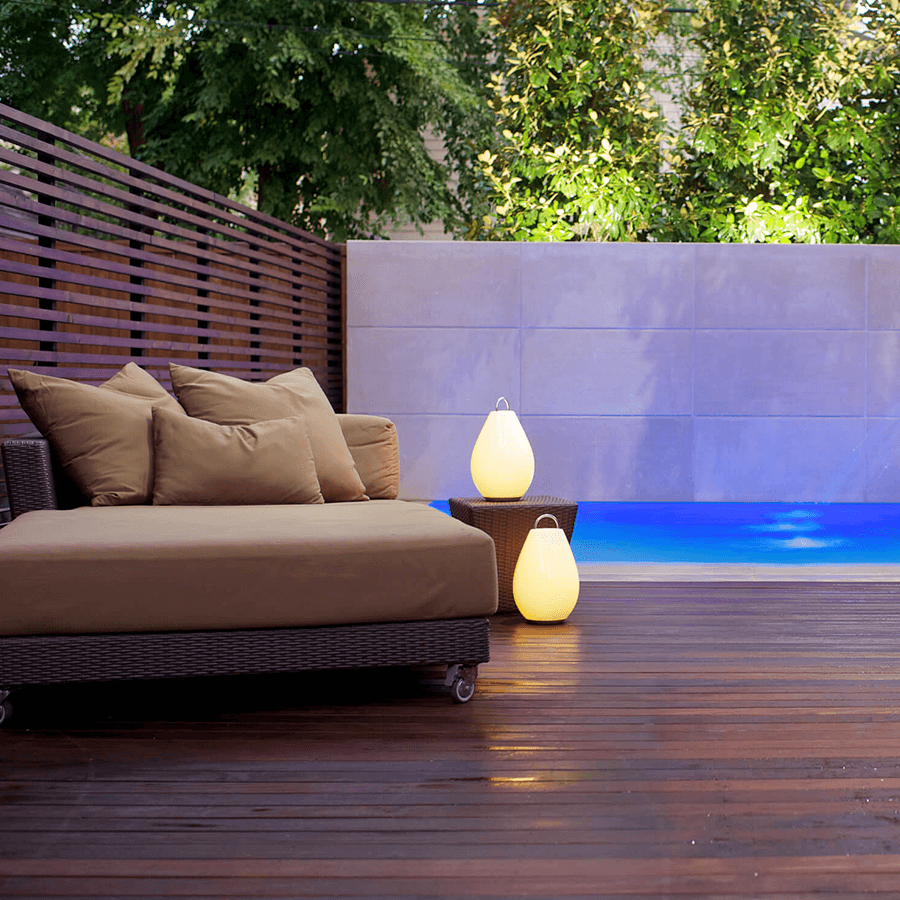 LED lighting featured in our collaborative Shenandoah project with Hocker Design Group.
As dusk falls, add a little drama to your pool with LED lighting. Pentair's energy-efficient lighting solutions leverage the power of the sun for the ultimate in sustainability. Offering an expansive spectrum of sexy colors, these magnificent mood-setting marvels allow you to adjust the vibe from the convenience of your smartphone.
Consult our pool experts to help determine, procure, and install your favorite pool accessories.
Learn about moveable floors, covers, and other pool safety solutions in this month's sister blog article.