< Back to News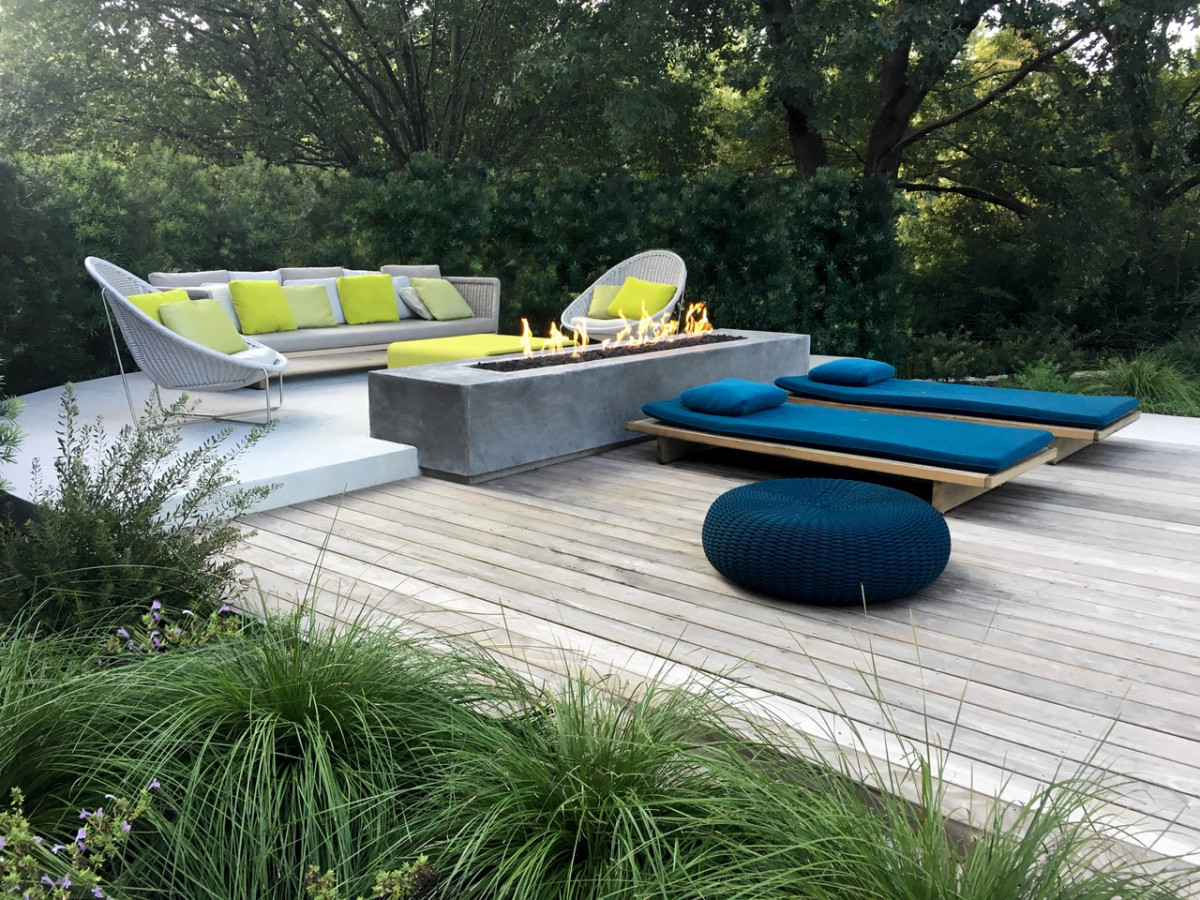 Best Outdoor Heating Solutions
'Tis the season for festive feasts, seasonal cocktails, and huddling friends and family around the fire. Assembling your loved ones together in the crisp December air is an ideal way to unplug from digital distractions and connect in conversation. Plus, heating an outdoor living area extends your space for hosting larger holiday gatherings. Luckily today's technology offers alluring ways to usher warmth into your outdoor space. From integrating custom fire features into your architecture or recommending portable warming possibilities, we'll walk you through fashionable, functional options, fire alternatives, and the fuel sources to best fit your needs. So pass the egg nog, and cozy up to the best outdoor heating solutions to warm your guests this holiday season.
Fire Pits, Tables, & Fireplaces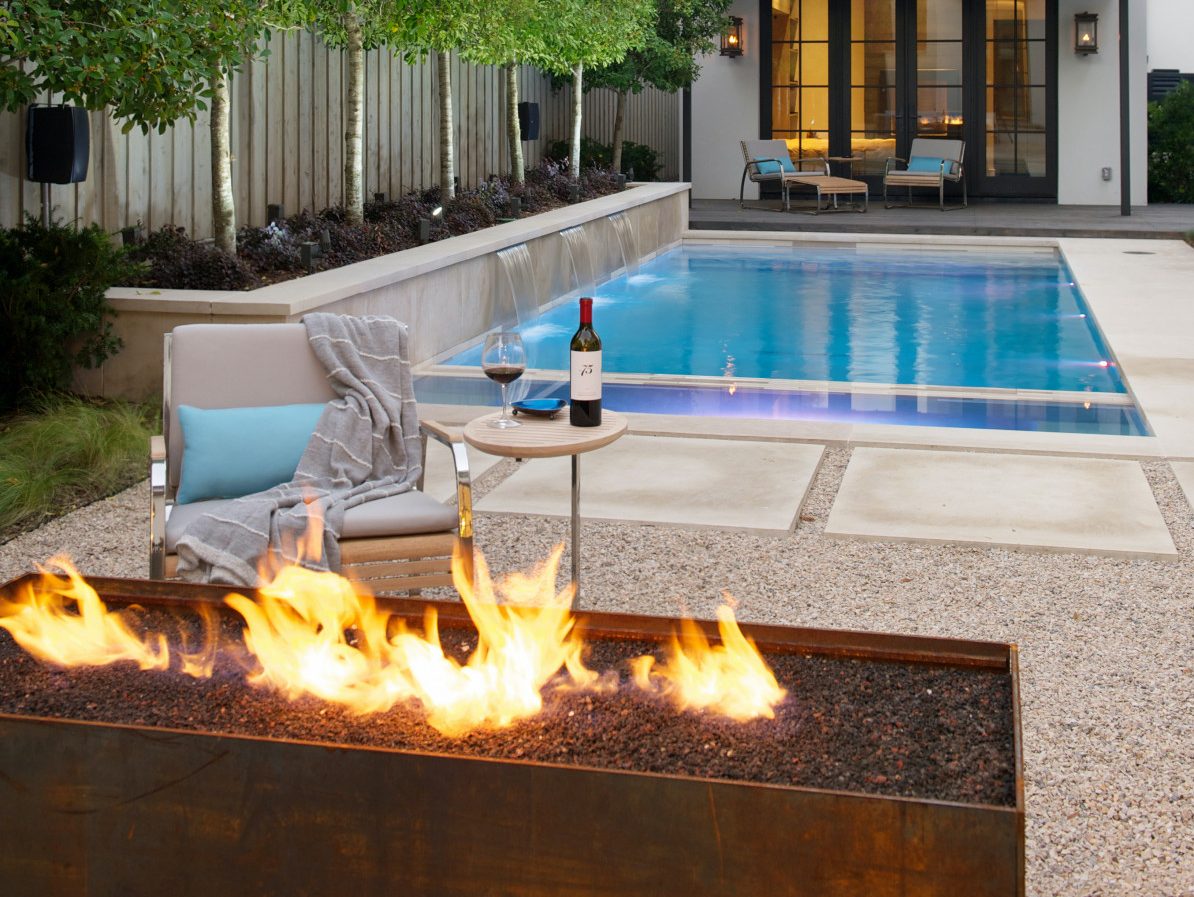 From a modern, geometric steel fire pit to a sensible stone fireplace, fire is not only one of the best outdoor heating solutions, but it creates a central focal point for connection. For some inexplicable reason, it warms both the body and the soul.
Gas Fireplaces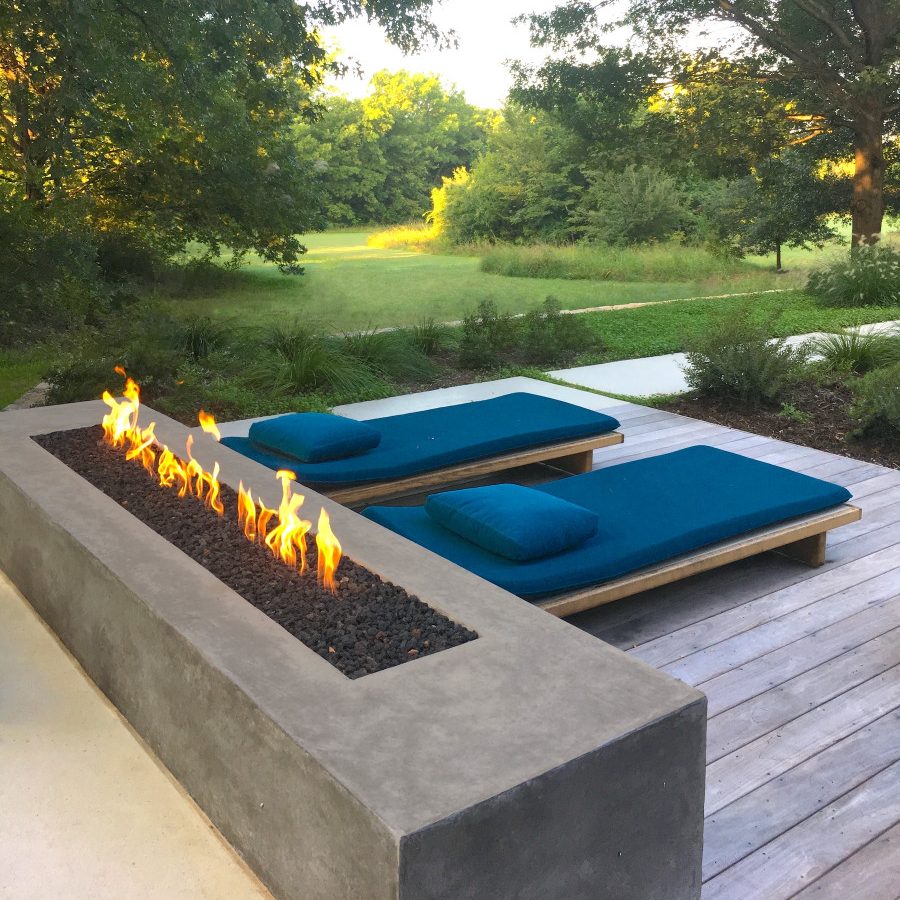 Gas outdoor heating solutions leave ample room for clean lines and creative styling because the fuel source can be camouflaged. Allow our design experts to create a fire feature suited to your aesthetic that will blend with your home's architectural style.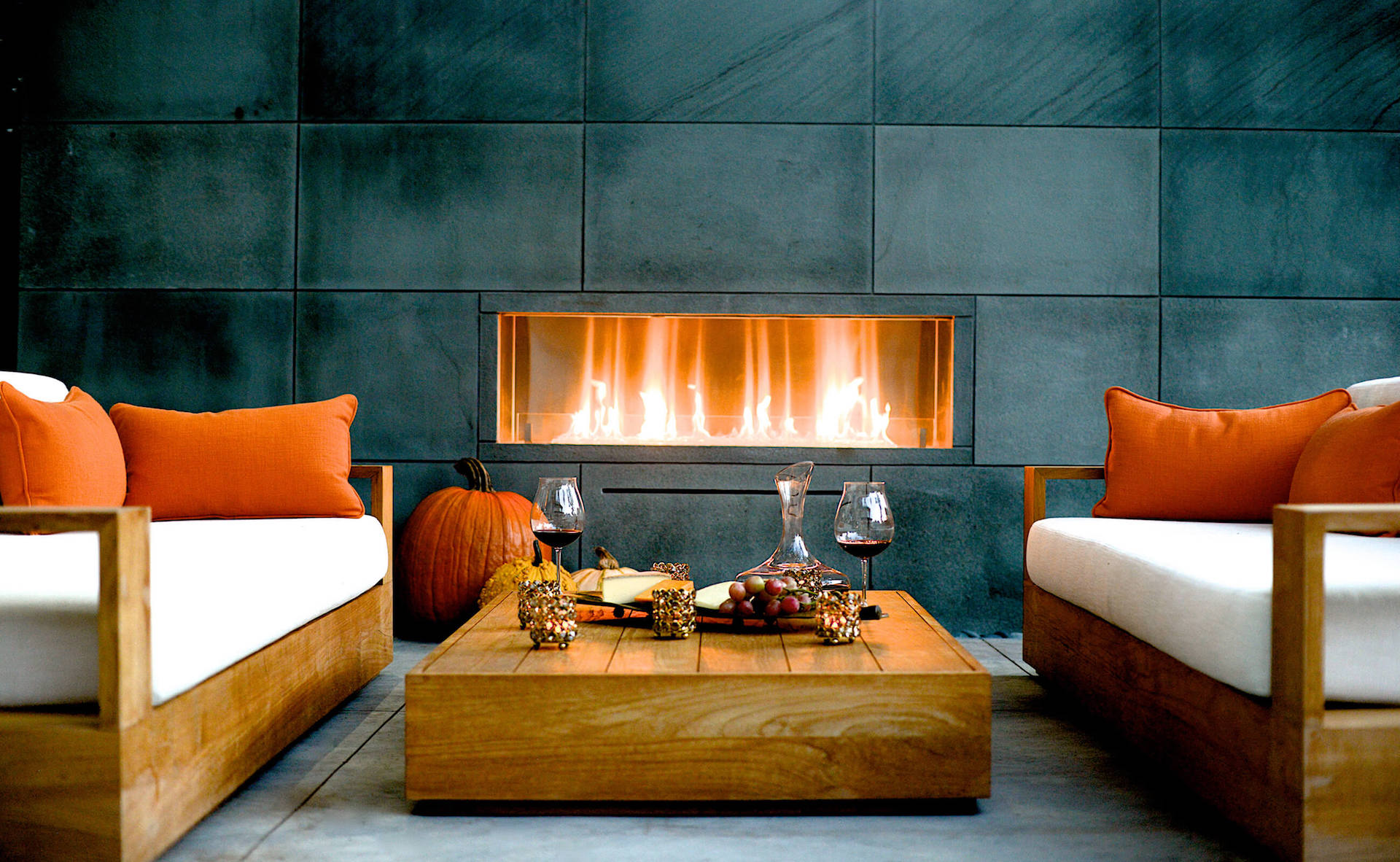 Elegant and energy-efficient, Spark Modern Fires' fire ribbon technology exhibits the elegant essence of flame without the gas log. Its clean lines and innovative design lend to artful architectural integration into any aesthetic.
Wood-Burning Fireplaces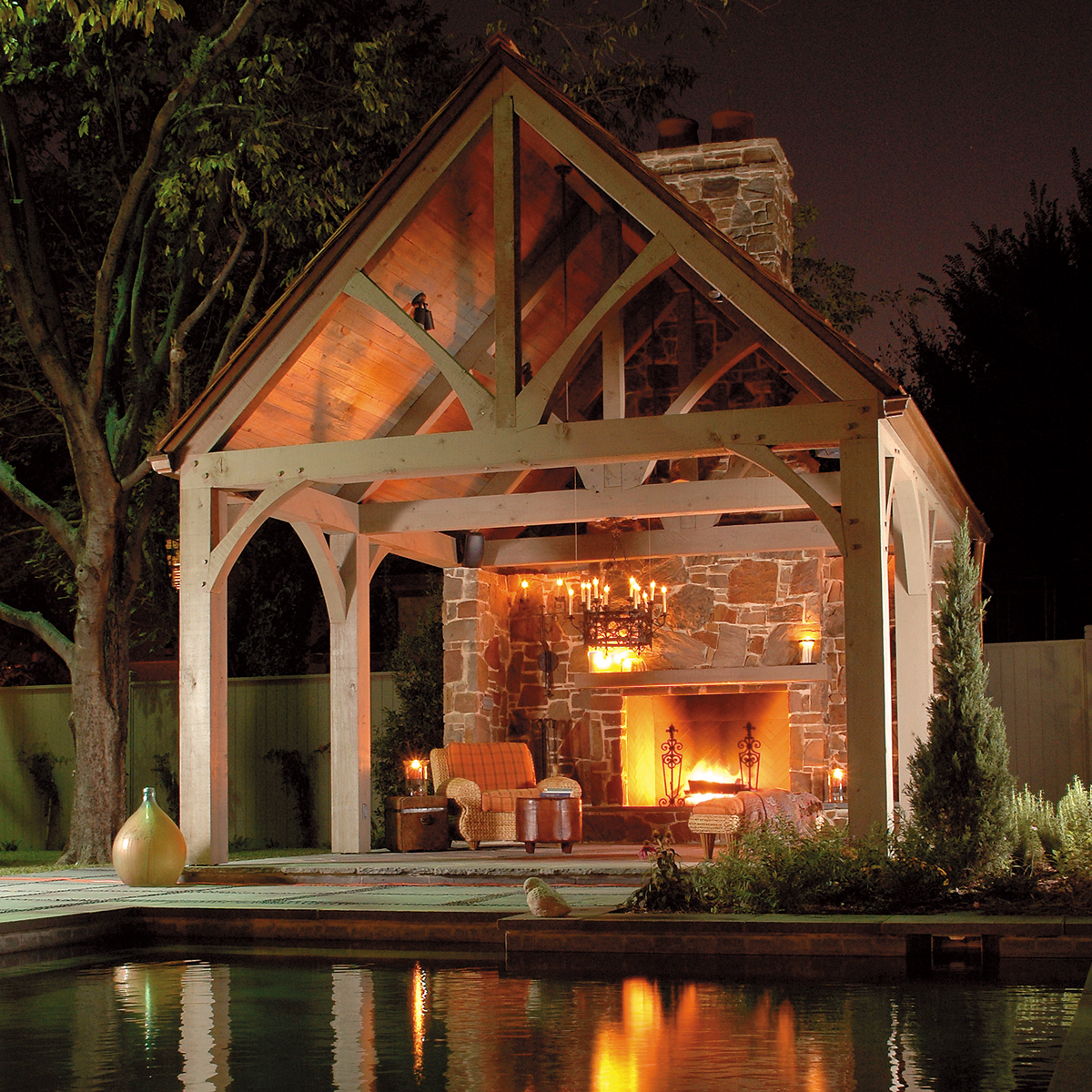 While Traditional Wood-Burning Fireplaces and fire pits may not be the most eco-friendly, they're still a fan favorite.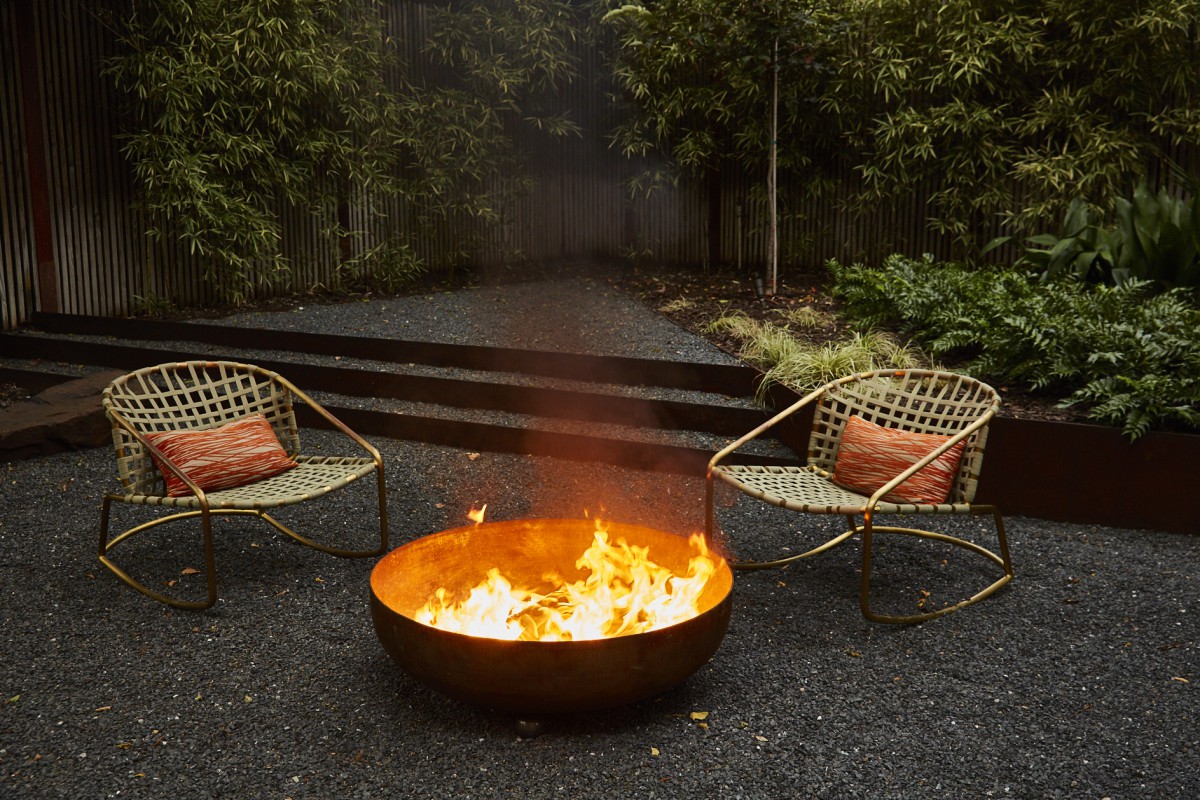 We designed this custom Cor-ten steel fire bowl to create a cozy, contemporary centerpiece for this minimalistic garden.
Combustion
Utilizing a unique airflow system, smokeless fire pits are cleverly designed to retain more oxygen. Combined with low-moisture wood and dual wall convection they produce higher temperatures for combustion and burn the smoke as it exits the fire pit. Their maximum heat efficiency and minimal smoke emission leave you and your guests toasty without the burnt toast after scent. With easy cleaning, portability, and style options, it's easy to see why these smokeless fire pits have been such a hot outdoor heating trend.
The Solo Stove's Elemental Bonfire fire pit provides smoke-free portability in an array of matte-finish colors
Radiant Heat
While they may lack in luster compared to a traditional fire, radiant heat sources are the best outdoor heating solution for the environment. Utilizing green infrared quartz technology, these electric energy sources blanket your space with waves of bountiful warmth. Ceiling and wall-mounted patio heaters emit heat in a streamlined fashion while taking up little entertaining space while durable, free-standing patio heaters allow for portability.
™
Bromic's Platinum Smart-Heat™ electric heater spreads even heat with little light in a minimalistic, mounted design.
With a telescoping pole and 1500W of heat, Fire Sense's infrared patio heater generates warmth wherever you need it.
Whatever fuel source you choose or style you prefer, we're happy to assist in selecting or designing, and installing your outdoor heating solution. Contact us today to discuss your options.
Seasons greetings for a safe and happy holiday season!
— by Tammy Dalke Vanderkolk
---
Resources:
Solo Stove Smokeless Fire Pits