< Back to News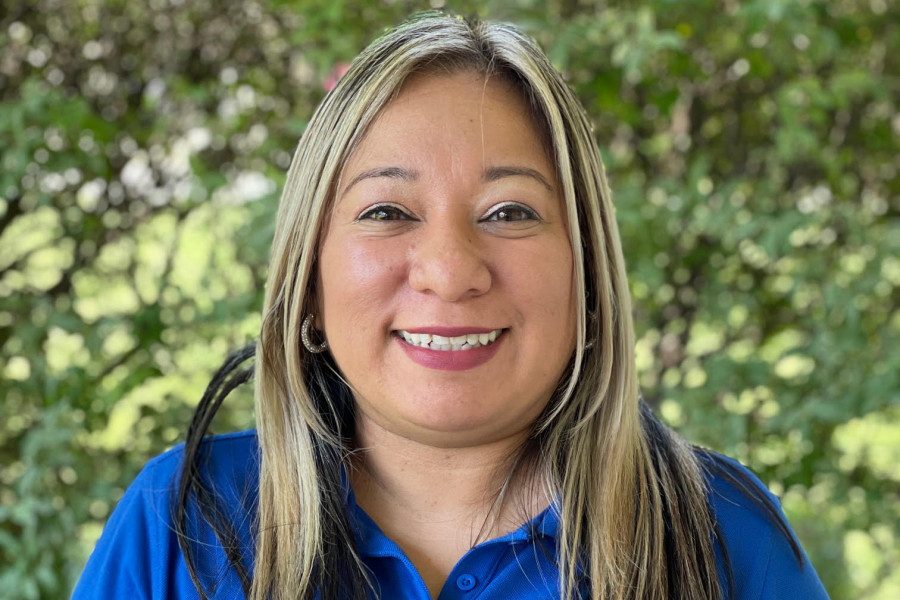 Behind the Backbone of Bonick: Meet Human Resources Director, Diana Solis
Rounding off our fundamental office foundation is an integral part of the Bonick heartbeat, Human Resources Director, Diana Solis. A recent and crucial addition to our office crew, Diana stepped up to the mound to deliver 12+ months of relief as she navigated the ins and outs of how to help keep us in business during a global pandemic. See how this mother of six managed to earn MVP status in 2020 and continues to keep our Bonick culture thriving.
by Tammy Vanderkolk
---
Hello, Diana. Could you please tell us your role at Bonick. 
I am the HR Director at Bonick Landscaping. I serve as the advocate for all of our employees.
Can you expound upon what being an employee advocate entails?
It honestly takes coming into work daily while embracing the employees and management to keep motivating them into a successful, ethical, safe, and Bonick culture environment. I had to learn the heart and core values of Bonick and introduce the benefits of having Human Resources available.
For those who aren't familiar, could you share Bonick's core values?
Servant Leadership 
– Lead by empowering your team

– Lead through encouragement & sharing

– Cause leadership to be viral/infectious

Pursuit of Excellence
– Pursue continuous performance improvement

– One Percent Better every day

– Pursue & Offer continual learning

Creative Problem Solver
– Embrace every challenge & negative event

– Collaborate with the Bonick Team

Embrace Team/
Family First
– Understand that the needs of the many outweigh the needs of one

– Pursue team success & team objectives

– Embrace teammates' strengths & weaknesses

Be Professional & Accountable
– Exude expertise & care for what we do

– Make right that which needs correction

– Be professional in appearance and actions
No wonder the team at Bonick is like family! So, what was your background before joining this incredible staff?
Human Resources has always been my life. I have worked with major corporations like Pioneer Natural Resources, PlayPower, and Heartland Automotive (dba Jiffy Lube).
Oh wow! So you are a veteran in all things HR! So, when did you begin at Bonick and what has the learning process been since starting at the company?
It is a different industry for me, so the learning process has been ongoing. I started on February 3, 2020.
Wow, you arrived just in the nick of time for COVID! I can't even imagine how daunting that must have been! Congratulations for helping to keep the team on their toes during such a tricky time! Glenn mentioned that you rose to the occasion to spearhead pandemic protocol— Can you tell us about that?
Covid was a test and I had to make sure we fell under the "essential business" category to keep the company operating. I kept up with CDC guidelines, county and city guidelines, and OSHA guidelines to make sure we were compliant. I notified management that I had to start taking temperatures every morning. It was tricky, but I'm so glad that we all made it this far.
     
It sounds like you did phenomenally!
Thank you. Yes, you really had to know your American Disabilities Act (ADA laws) to make sure we could accommodate anyone with an unknown immunity deficiency that would be more susceptible to COVID. We also had to keep on top of the employees that didn't have daycare for children and worked with some to move their schedules around. It was challenging,  but we're grateful we are all alive and well.
Aside from handling a pandemic, what has been your greatest on-the-job joy or struggle so far?
My greatest joy is working daily with the team. The greatest struggle was learning the processes of the company, but glad to say those challenges are in the past now.  
Fantastic! Could you describe the corporate culture at Bonick and how you contribute to that in your role?
At Bonick, we continue to polish and grow our core values. I contribute by providing and seeking informational and successful methods for us to be successful in all aspects.
What do you enjoy most about working with the team at Bonick?
Everyone at Bonick has a unique story however, we all have the same goal—and that is to keep Bonick growing.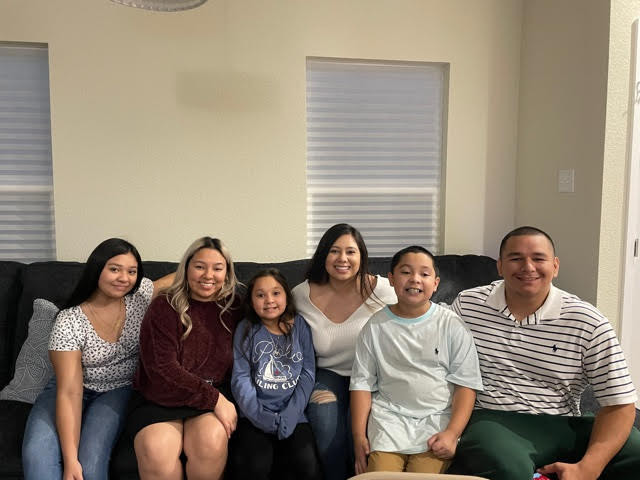 That's a great goal! I understand you have a large family. Please tell us about them.
Yes, I have 6 children. I have Natalie (27), Cassandra (24), Jose (21), Lauren (15), Joshua (9), Milli (7).
Wow! Do you have any time for hobbies outside of work?
Family time is my hobby outside of work.
(Laughs) I can imagine that six children keep you a bit too busy to have much else going on!
Thanks so much for visiting with us, Diana, and thanks for playing a crucial role in keeping Bonick in business in 2020 and beyond!
---
You may also like:
Behind the Backbone of Bonick: Brandy Salinas
Meet Production Assistant, Alex Diaz
Seamless Synchronicity: A Candid Conversation with Glenn Bonick & Bentley Tibbs
For over 35 years, Bonick Landscaping has served Dallas area clients with the highest standards looking for out-of-the-ordinary luxury landscape design and pools by offering the best in service, workmanship, and plantings. Services include hardscape and landscape design, pool designs, pool construction and installation, lawn care services and garden maintenance, pool maintenance, and more. For discerning clients in Dallas who want to express their own distinctive style through their landscaping, Bonick Landscaping can help you realize your dream. For more information, call us at 972-243-9673 or email us.