< Back to News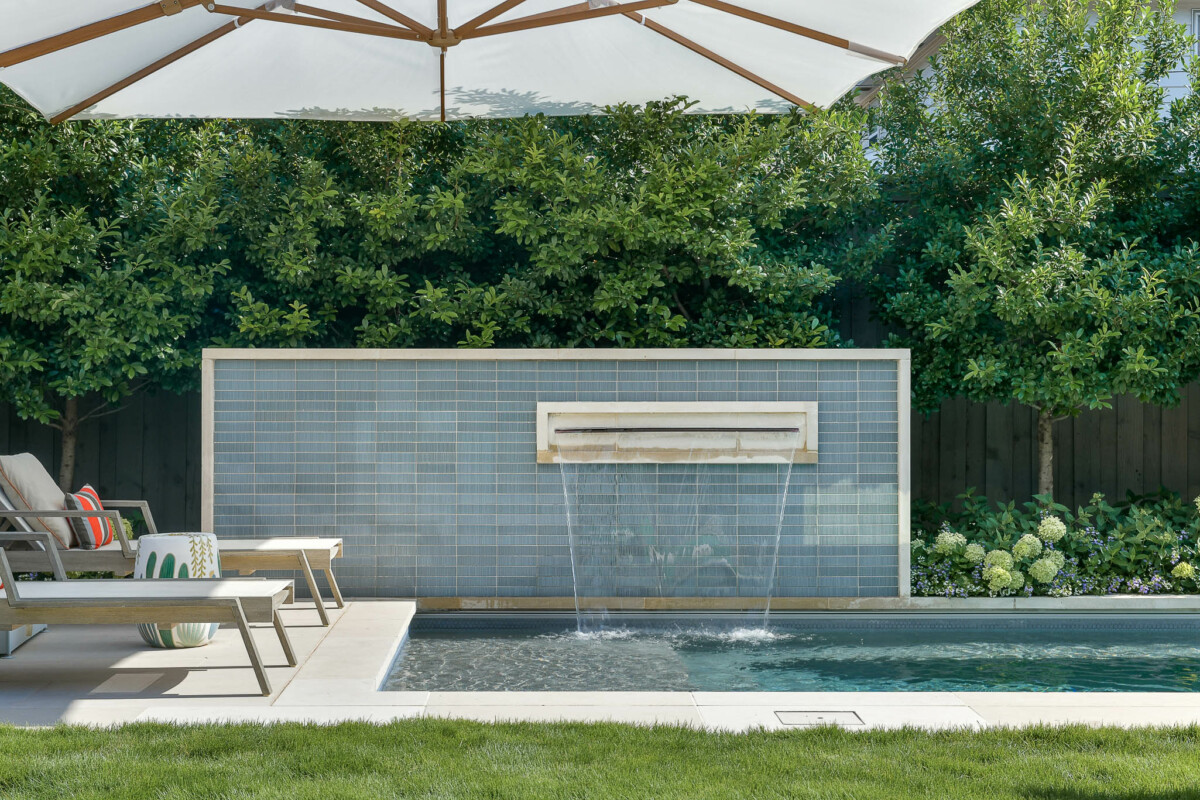 The Wow Factor of Pool Water Features
Adding Panache with Pool Water Features
Summertime is in full swing and what could be better than the serene sounds, breathtaking bubbles, and calming cascade of falling water as you swim your cares away? These sleek, stylish sound machines can be designed in an array of styles to accommodate personal taste and complement your home's architecture. Plus, not only are water features beautiful, but they're fashionably functional. From relieving stress and reducing outside noise to cooling your pool and keeping the water clean, water features provide a plethora of added benefits. So, cool off from the triple digits and cultivate your knowledge of pool water features.
Benefits of Pool Water Features
Beauty
Let's face it, water features are wonderful to behold. These magnificent structures not only add a fantastic flair to your outdoor ambiance, but when they're created with your distinctive taste in mind, they're mesmerizing, mood-boosting masterpieces. Level up the luminescence with elegant evening lighting for the ultimate sensory experience.

Stress Relief
There's no sound more relaxing than the soothing serenity of falling water. In fact, scientists have found a direct link between water and cognitive and physical health. The sights and sounds of oceans, lakes, pools, rivers, creeks, and fountains create a meditative state that directly contributes to happiness, health, relaxation, creativity, and an increased sense of wonder.
Noise Filtration
Depending upon the type of water feature desired, these elements can deliver a delicate trickle, simulate soft ocean sounds, or create a clamorous waterfall cascade. Designed to drown out noisy neighbors, barking dogs, or tumultuous traffic, water features can transform stress into a serene personal sanctuary.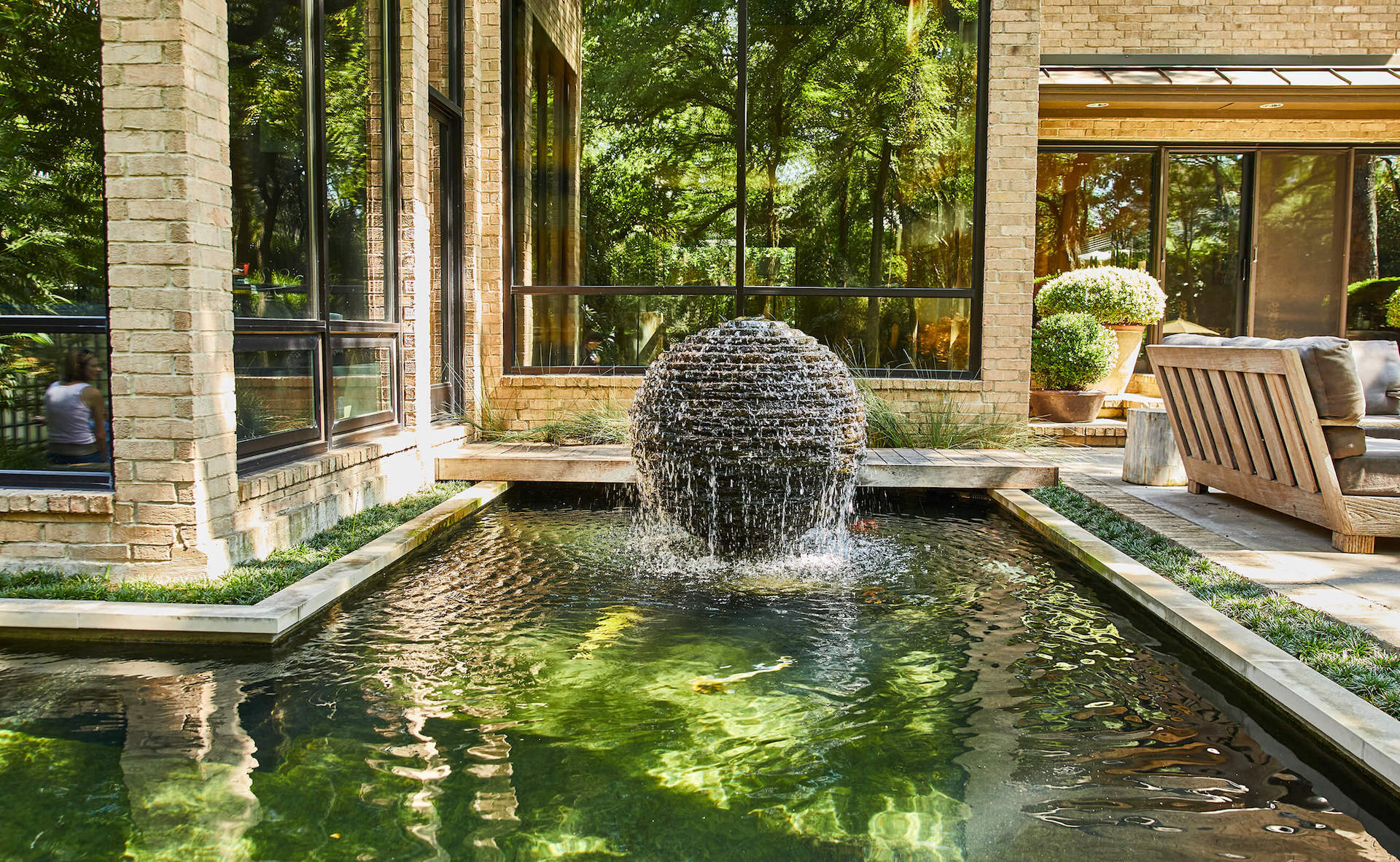 Water Flow
While it's your pool pump's modus operandus to circulate the water, adding water features can substantially improve water flow. Keeping features running regularly can actually help maintain cleaner water and prevent algae and other harmful bacteria from building.
Pool Cooler
Did you know that adding one fountain can lower your pool's temperature by 2-4 degrees? Just imagine how incorporating multiple water features could regulate the temperature during the triple digits.  Creating a constant flow of moving water is crucial to maintaining your pool's temperature. By delivering a fresh supply of oxygen with each new rushing wave, the pool can actually cool itself down. However, it's important to note that while water features can indeed assist in cooling your pool, they also cause increased evaporation and use more water.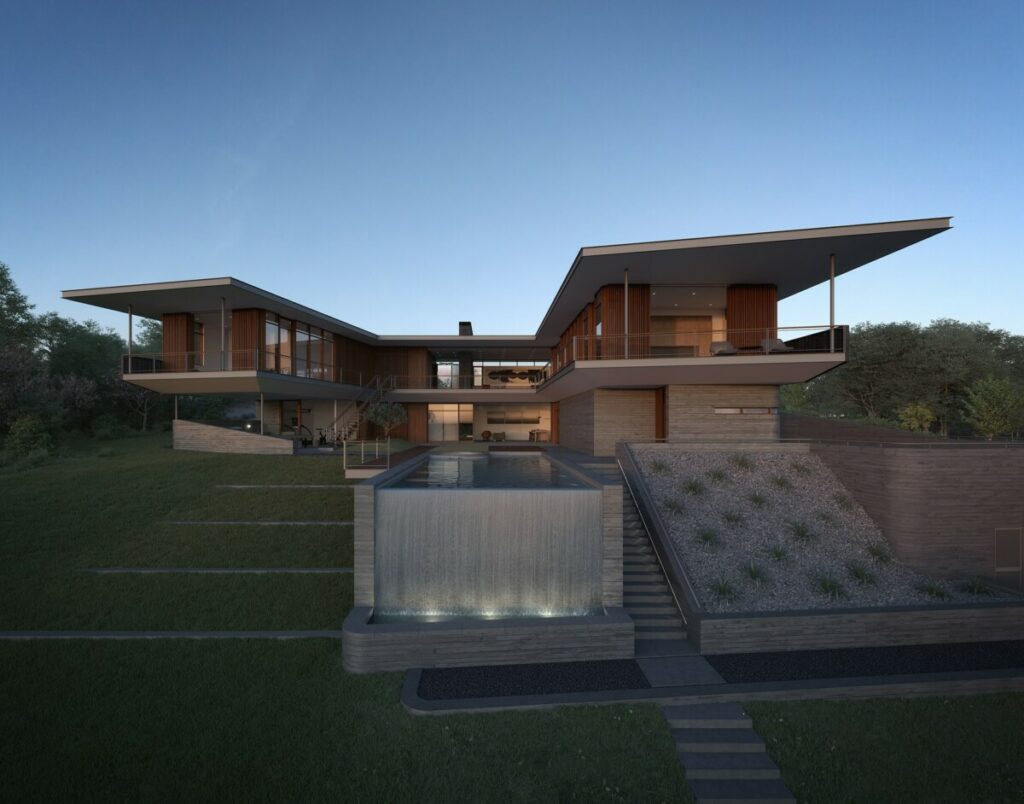 Entertainment
During the dog days of summer, once boredom sets in, you'll be thankful for the hours of added enjoyment your pool water features provide for your precocious children. So, slather on that second round of sunscreen and let those little swimmers lounge to their hearts' content.
Types of Pool Water Features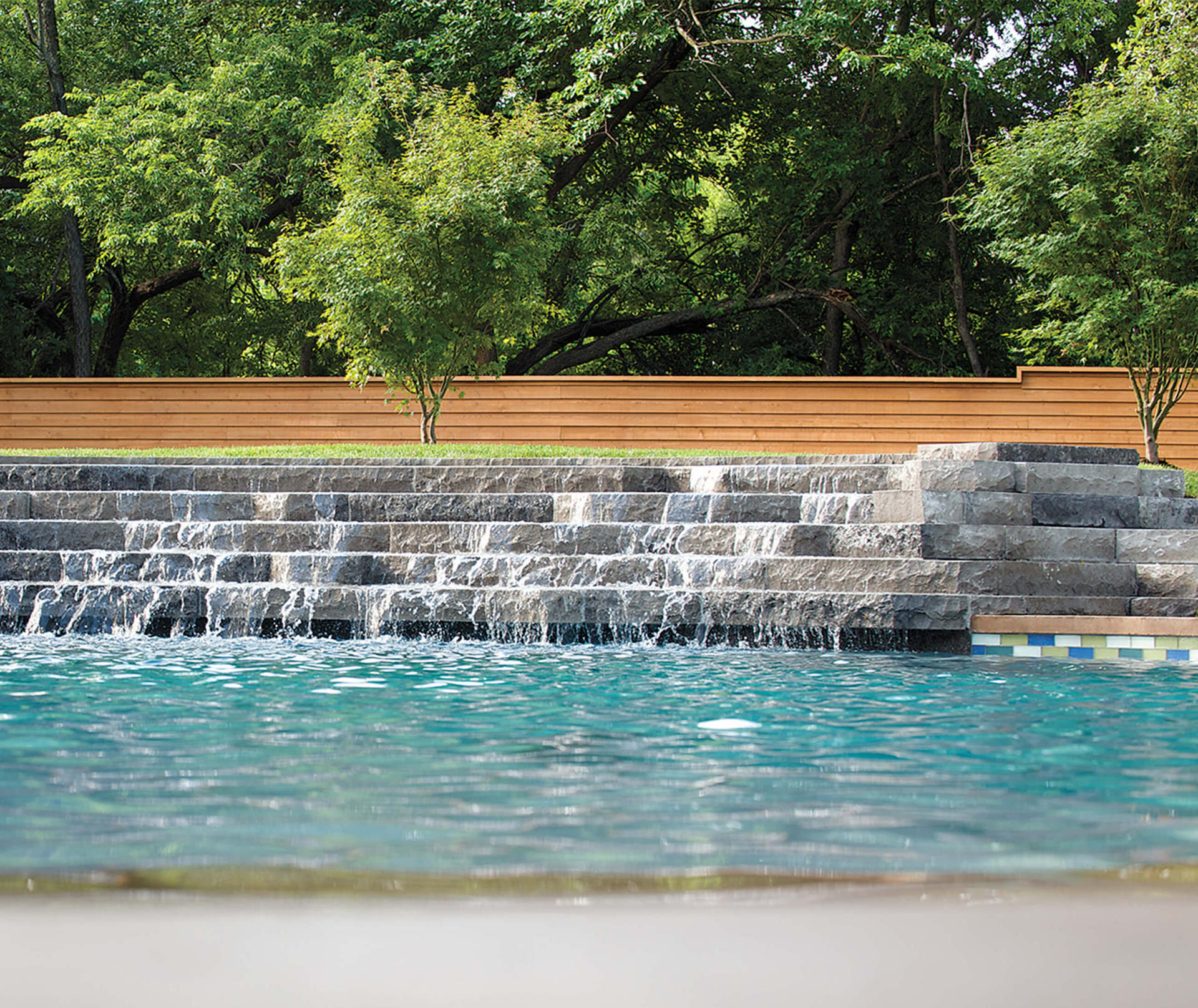 Waterfalls
In a nod to the natural pool, waterfalls create a classic component for a timeless swimming pool. Featuring a large flow of water cascading down a structure in a resounding roar, waterfalls can be integrated into the pool's design or built as stand-alone structures adjacent to the pool. These produce the strongest noise filter to drown out the noisy surrounding sounds.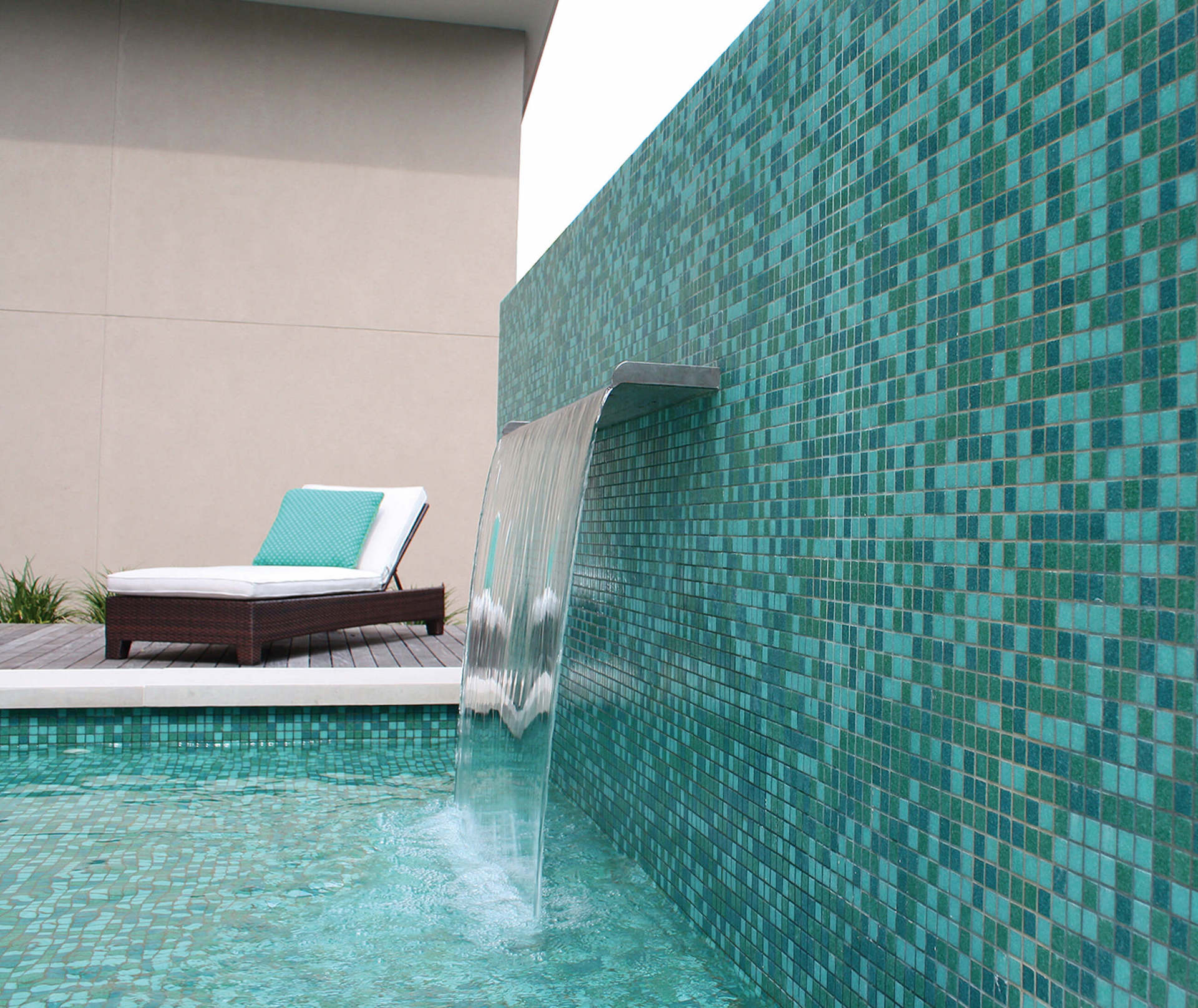 Sheer Descent Waterfall
Unlike traditional waterfalls, sheer descent waterfalls cultivate a modern, striking design through a clear, glass-like flat sheet of water that descends vertically into the pool. With a customizable height and width, its flow can accommodate nearly any contemporary pool.
Adding numerous pipe scuppers can aid in cooling the pool while providing a tranquil rain-like sound.
Scuppers
The term "scupper" hails from ancient marine culture—a scupper is an opening in a boat that allows water to flow off the boat deck. Architecturally speaking, it also refers to a structure that drains water from a roof. Typically crafted from copper, stainless steel, or bronze, most scuppers emit a rain-like sound and range in shape from pipe, square, or radius. We can also create custom scuppers, tailored to your liking, such as those cleverly carved directly into the pool's coping. These scuppers provide a more visual aesthetic, with a very soft sound.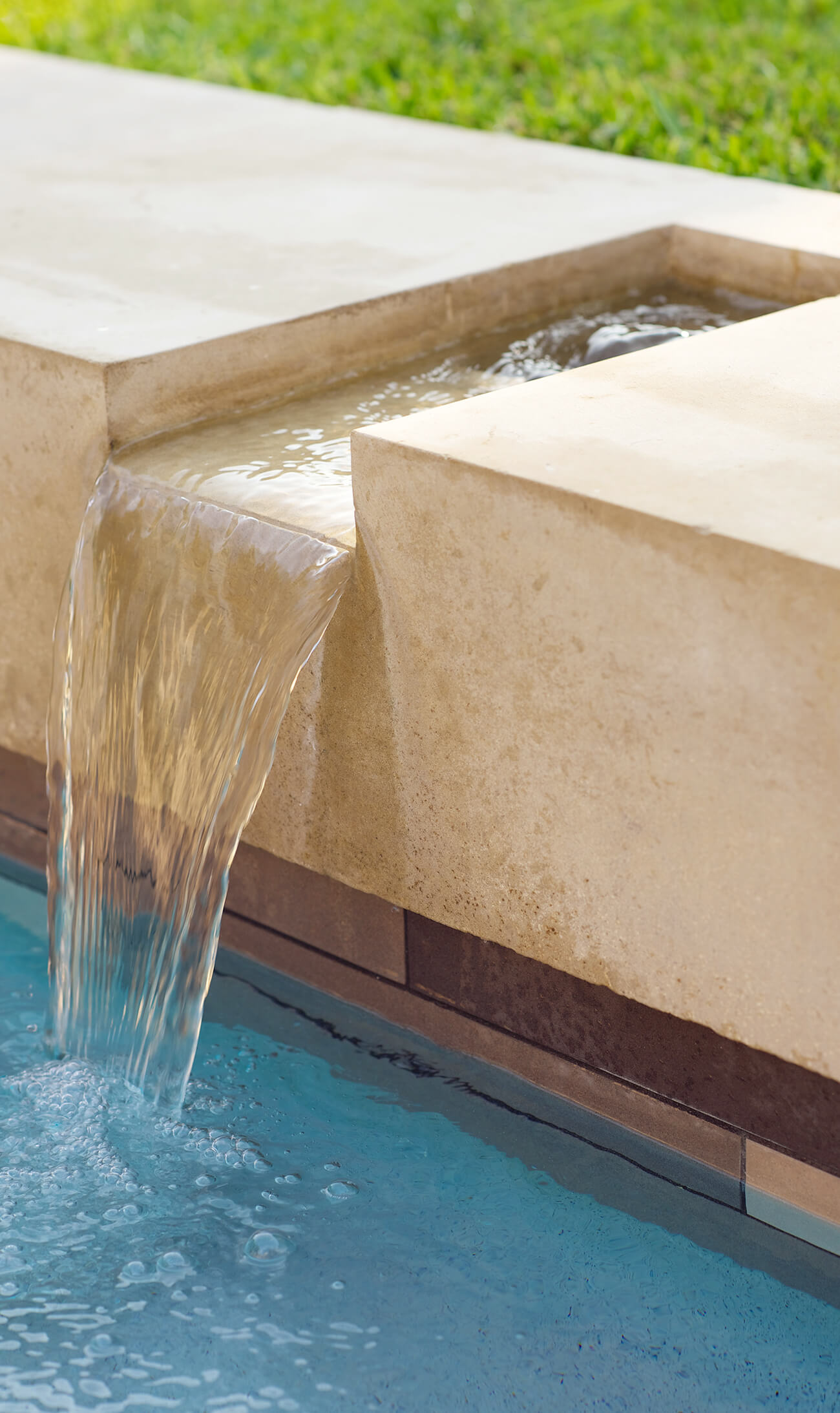 Custom scuppers are carved directly into this pool's coping for an exquisite effect and a soft, tranquil sound.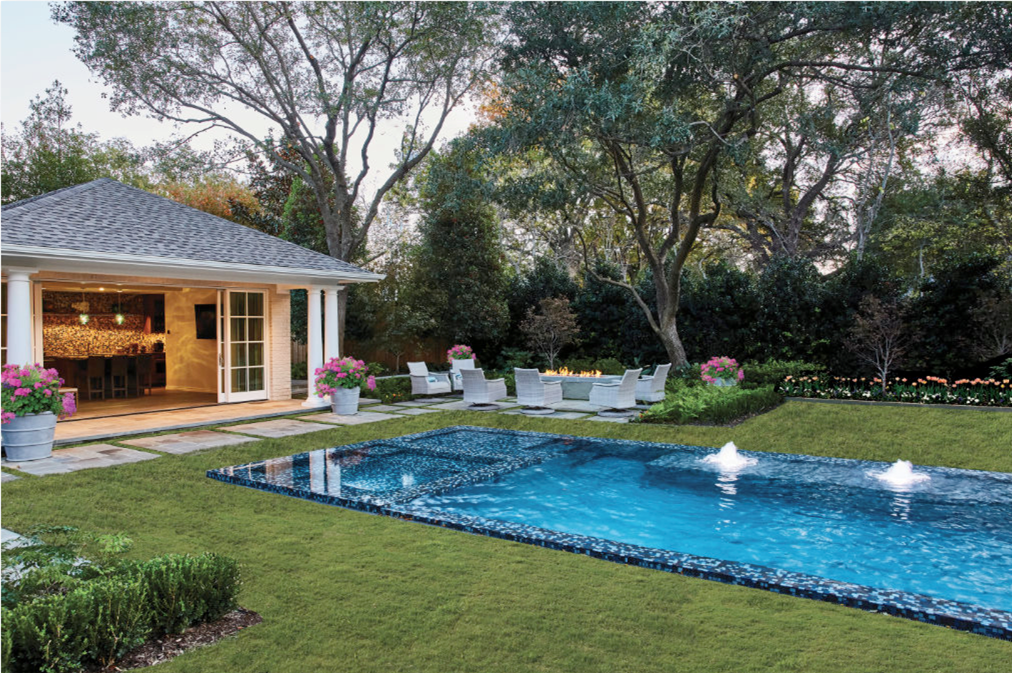 Bubblers
These tiny jets are installed into the base of a shallow floor or ledge. Adjustable streams of water gurgle and bubble up above the water's surface, creating interest and adding a lovely sensory element.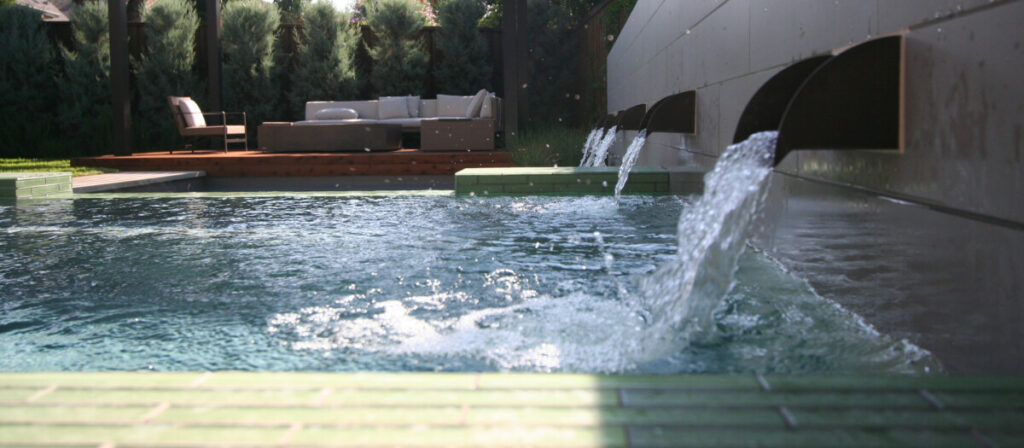 Spillover Spa
Another popular water feature is the spillover spa. Perched above the pool, it spills recycled water back into the swimming pool. These integrated, elevated structures usher in relaxation with their warm waves—perfect for cooler days or nights.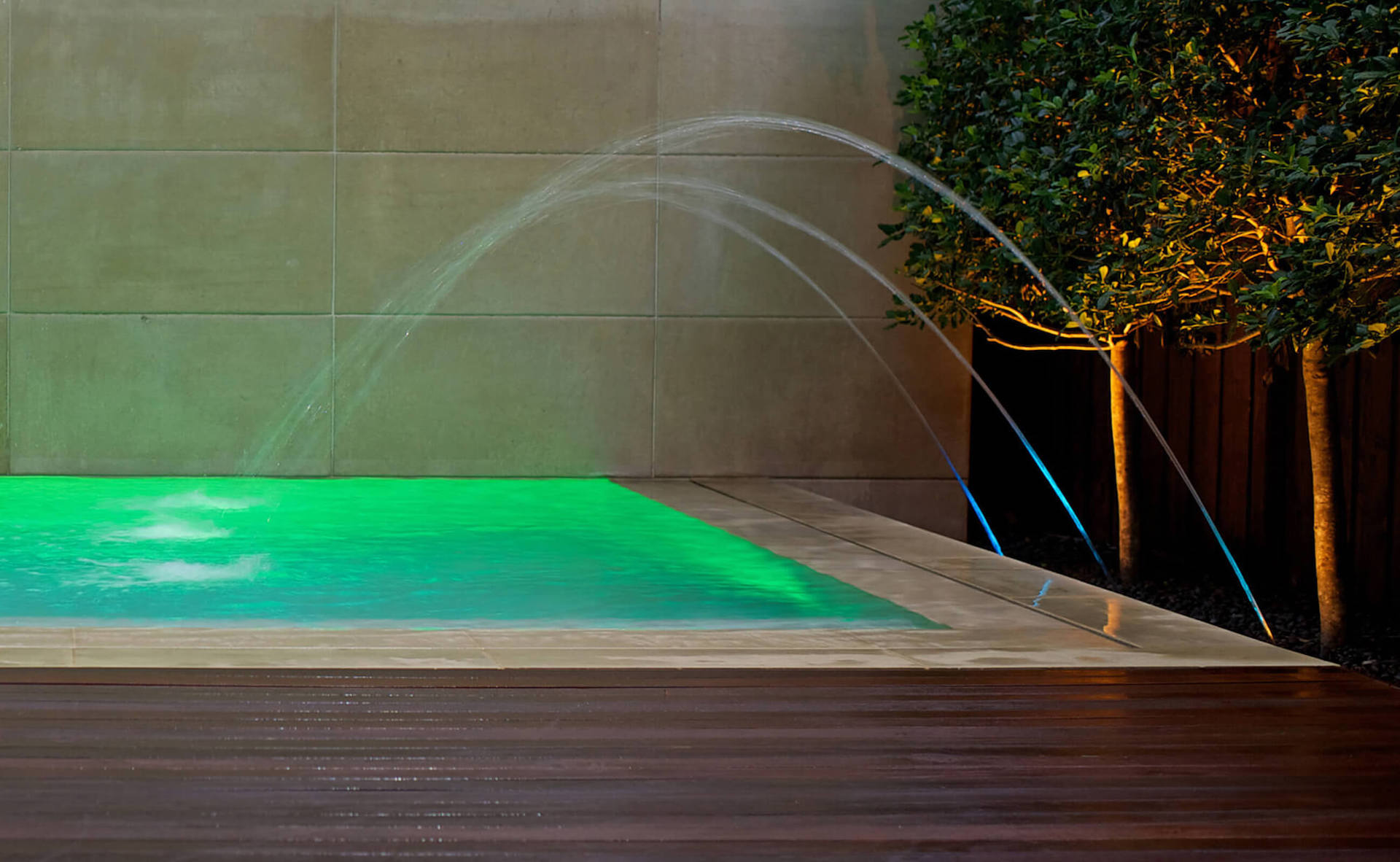 Deck Jets
Often called a laminar, cannon, or pencil jet, this elegant element is installed into the exterior pool decking and sprays a narrow arc of water into the pool. For decadent drama, we can illuminate these jets with color-changing LED lights. Lamineeer (as shown above) is housed directly within the landscape and provides an even more robust effect.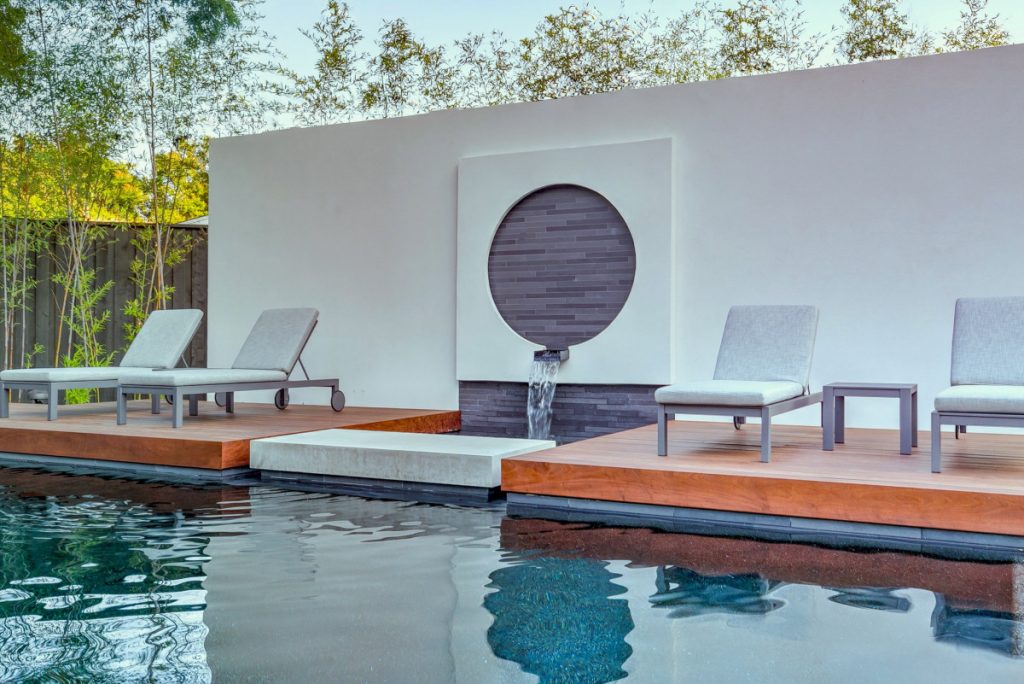 Fountains
Finally, pool fountains offer yet another way to personalize your swimming experience. Releasing streams of water into the pool through arcs or patterns, fountains can be fashioned from traditional spouts to contemporary sculptures.

Custom Water Features
When considering which type of water features to add to your pool, it's crucial to consult with a professional. Our pool designers can determine the styles most suited to your pool's layout and personal aesthetic. Create a sense of mystery, live in luxury, or soak in serenity through water features. Whether you are in the market for a complete pool design and build or you desire to add to your existing structure, our pool designers have over 40 years of creating the backyard oasis of your dreams.  View our pool portfolio for design inspiration and Contact us today for a custom consultation.
---
You may also enjoy…
7 Ways to Create Shade in Your Outdoor Space
Take the Plunge: A Guide to the Pool Design + Build Process