< Back to News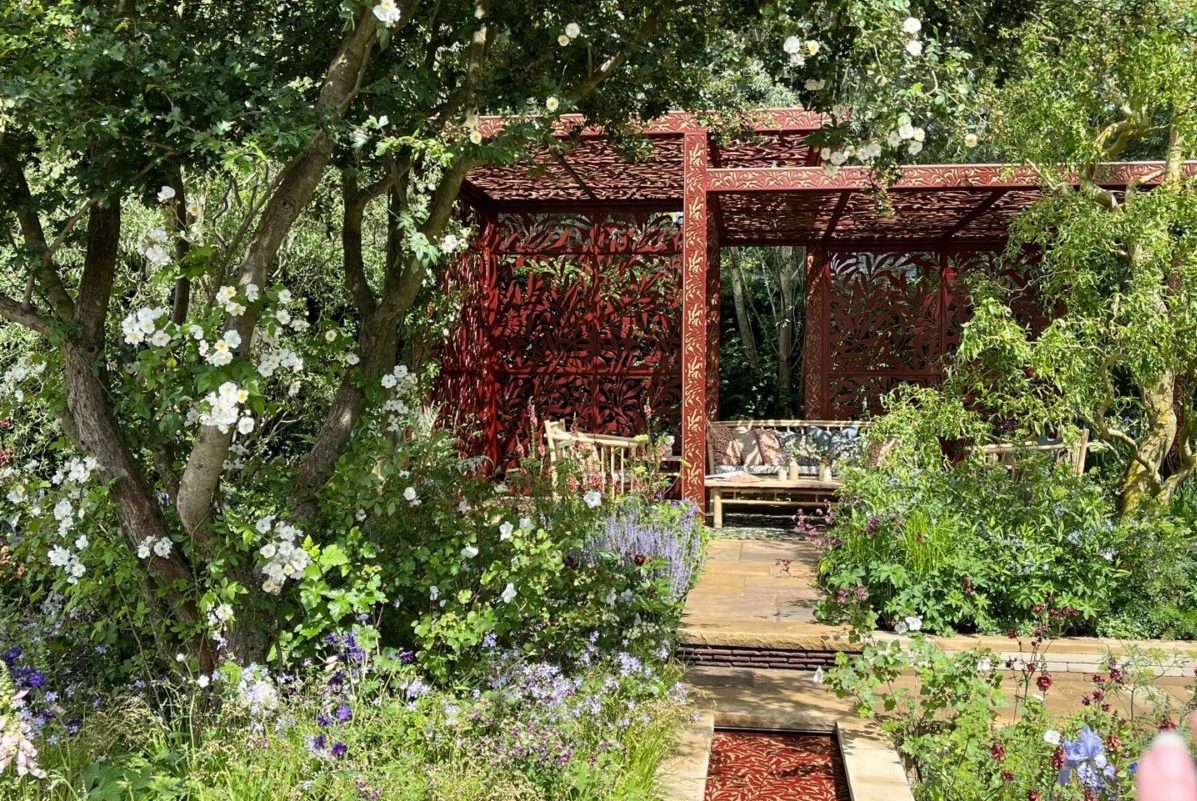 2022 Chelsea Flower Show
This past May, Glenn and Mimi Bonick took their maiden voyage overseas to explore jolly old London and its renowned Chelsea Flower Show. Not only was this the first year for Bonick Landscaping to attend the event, but, they also sponsored former landscape designer, Tanya Wilson and her Mallorca Garden Design partner, Johanna Norlin's exhibit. Glenn was blown away at the quality of craftsmanship in every installation. No expense was spared in these incredible displays, and it was the first time he had witnessed a landscape exhibit of this magnitude. From native British blooms, Royal sightings, and a surplus of pastel suits and festive hats, enjoy photos of their adventures and take a deep dig into the history and nuances of the esteemed Chelsea Flower Show.
Each year, for the past two centuries, London's Chelsea Flower Show has been presented by The Royal Horticultural Society, the United Kingdom's leading gardening charity. Their goal is to enrich everyone's life through plants and make the UK a greener and more beautiful place. The RHS is passionate about horticulture, and they inspire millions to get involved in gardening. They have big plans to build a greener future for our planet and our next generation. Learn more at therhs.org.uk.
This year's headline sponsor was The Newt, a working estate in rural Somerset. Inspired by local heritage and sustainable agriculture, the estate includes farmland, orchards, restaurants, a cyder cellar, and a luxury hotel. Their gardens have been affectionately tended for over 250 years, and they share the philosophy of gardening for good, hoping to support important charitable work through their sponsorship.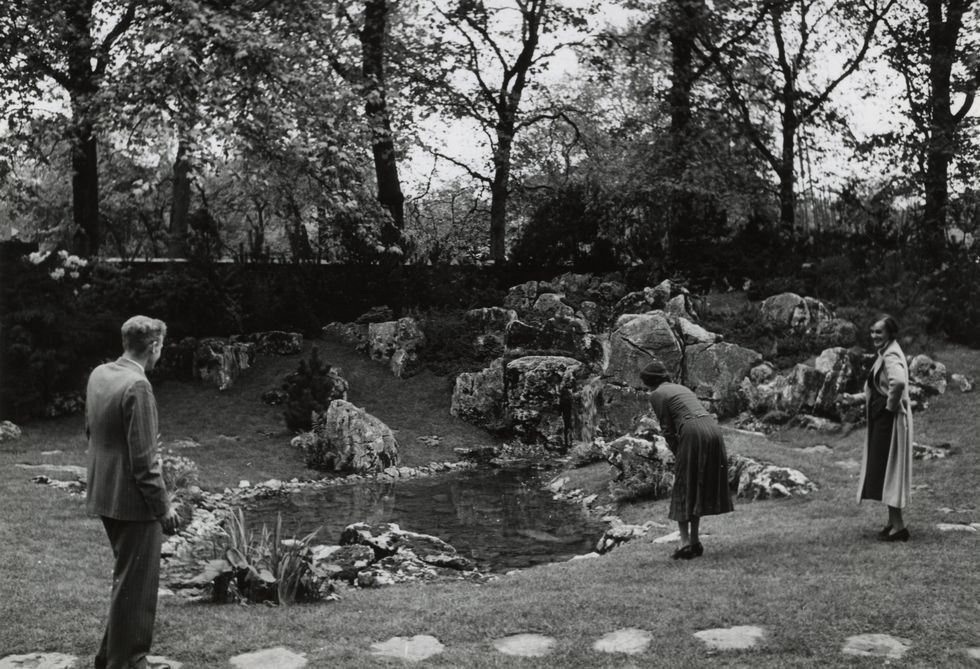 History of Humble Beginnings
In May 1913, the first of many events to come at Chelsea was originally known as the Great Spring Show.  The first shows were three-day events held within a single marquee. While royal visits were yet to become a tradition, the King's Mother, Queen Alexandra, did attend with two of her children. Back then, rock gardens were all the rage, and only one gold medal was awarded before war broke out.
Ornamental gardening was viewed as an inappropriate indulgence during the war, so very few shows took place until the 1920s. The original shows were housed under one tent, but tents became more abundant after the war ended, including tents for roses, pictures, scientific exhibits, and displays of garden design. Tea parties for celebrities and titled guests were also introduced to mark the show.
In 1951, the Chelsea Flower Show shifted from multiple tents to a single marquee and set the Guinness World Record for the world's largest tent. The 60s initiated the largest orchid displays, and rock gardens were replaced by greenery, mainly trees, and shrubs. The Japan Society of London also introduced the debut of Bonsai trees.
The second half of the twentieth century brought about a change in horticulture, bringing a shift from seeds to container-grown plants. Courtyard gardens came and went, and Mediterranean gardens and other elaborate, conceptual theme gardens rose in popularity.
The twenty-first century marked the end of the old marquee. Its canvas was recycled into 7,000 handbags, jackets, and aprons, sold at the Chelsea Flower Show boutiques. It was replaced by a pavilion, which launched daring designs. From plasticine to edible gardens, the Chelsea Flower show still retains its unparalleled status as the world's most prestigious flower show.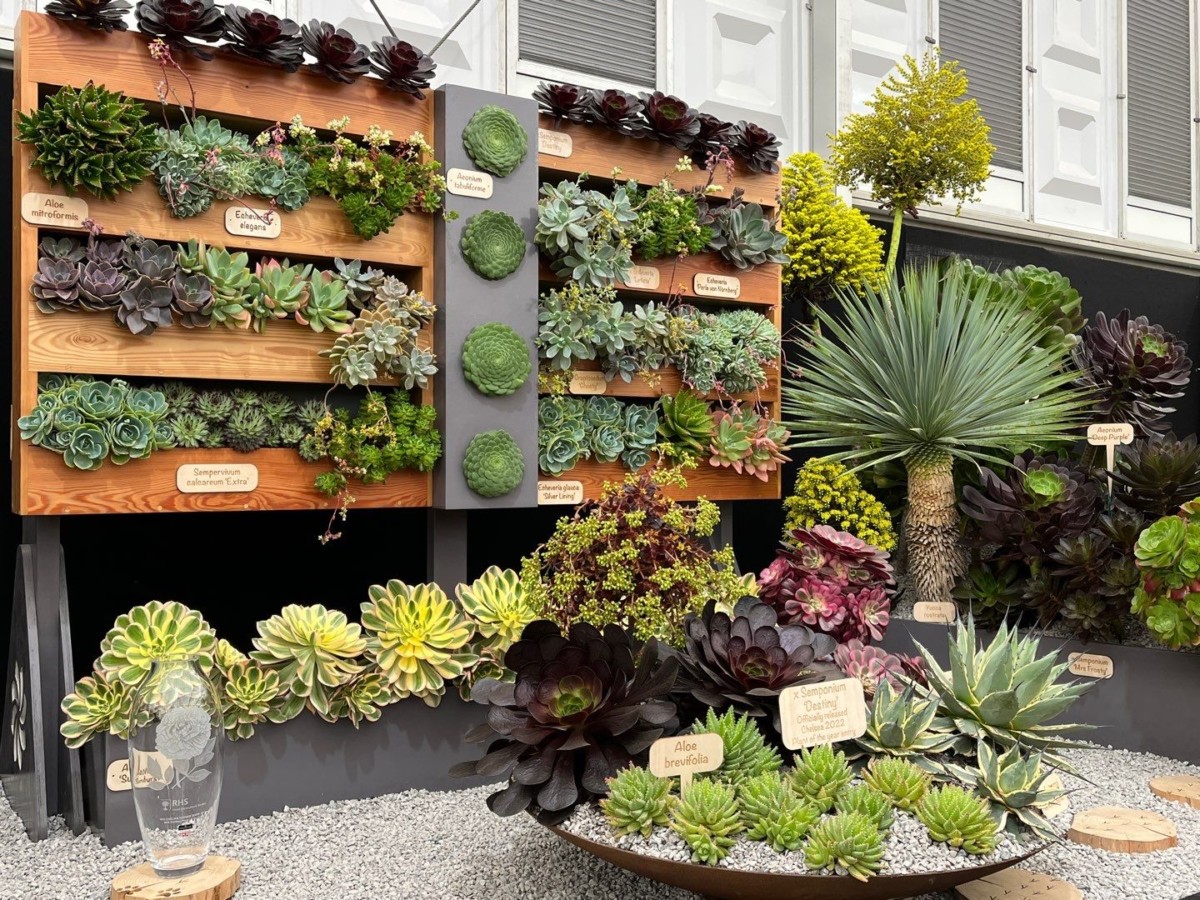 But this year, along the trail of dazzling displays, our trend spotters noted much more than fabulous flowers. Decorative screens, exquisite sculptures, eco-friendly spaces, and wellness gardens were just some of the highlights of the 2022 Chelsea Flower Show. Aside from the notable gardens, nursery experts also host exquisite displays and are on hand for professional gardening tips. The recent addition of Houseplant Studios in 2021 has been a very popular attraction. Stylists create clever studios that represent various rooms of a house and display their innovative designs to inspire local and international house plant lovers with fresh decorating ideas. There is also a Discovery Zone, where educational scientific exhibits unveil the latest developments in horticultural science. And of course, visitors can enjoy bountiful boutique shopping!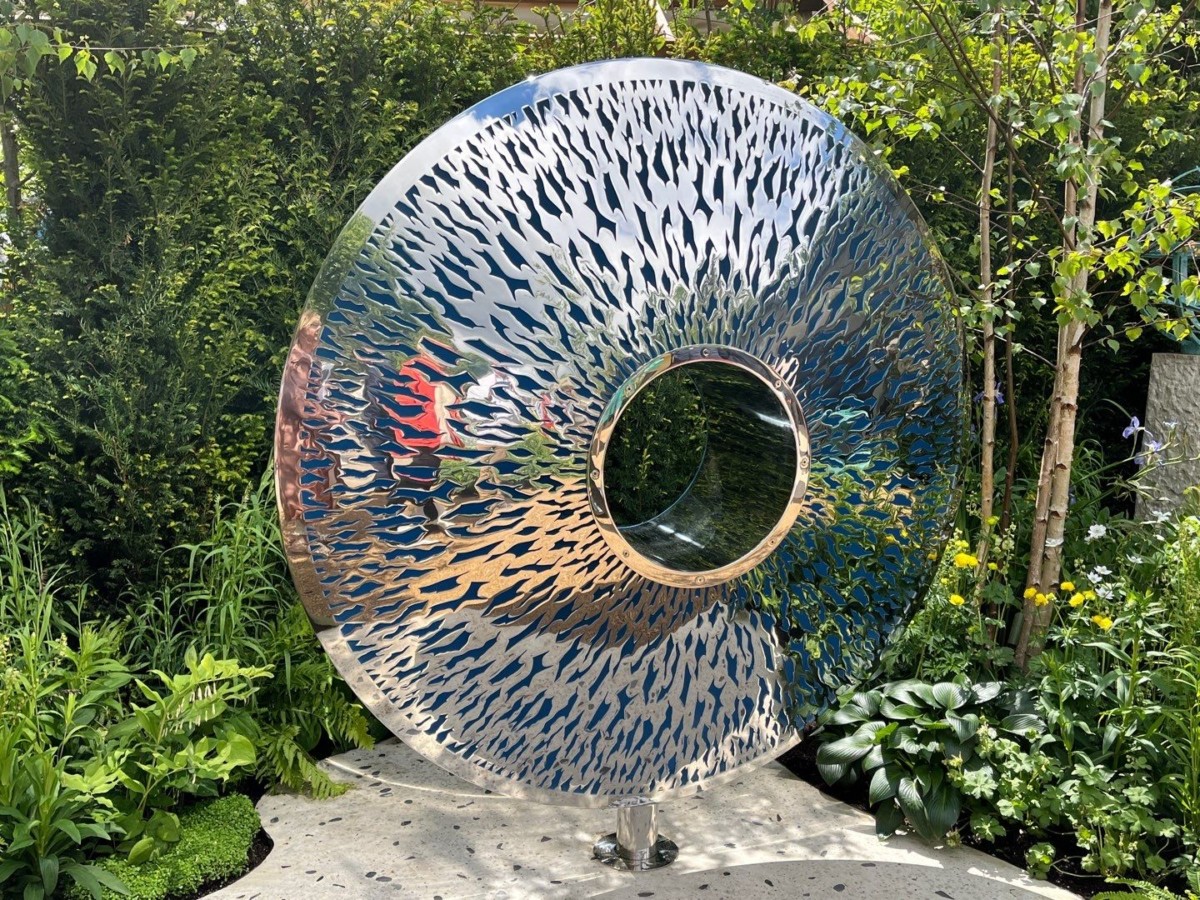 Garden Awards
Today's awards range from construction, show gardens, sanctuary gardens, and balcony and container gardens. In addition, medals are awarded by the judges, and people's choice awards are voted upon by the general public.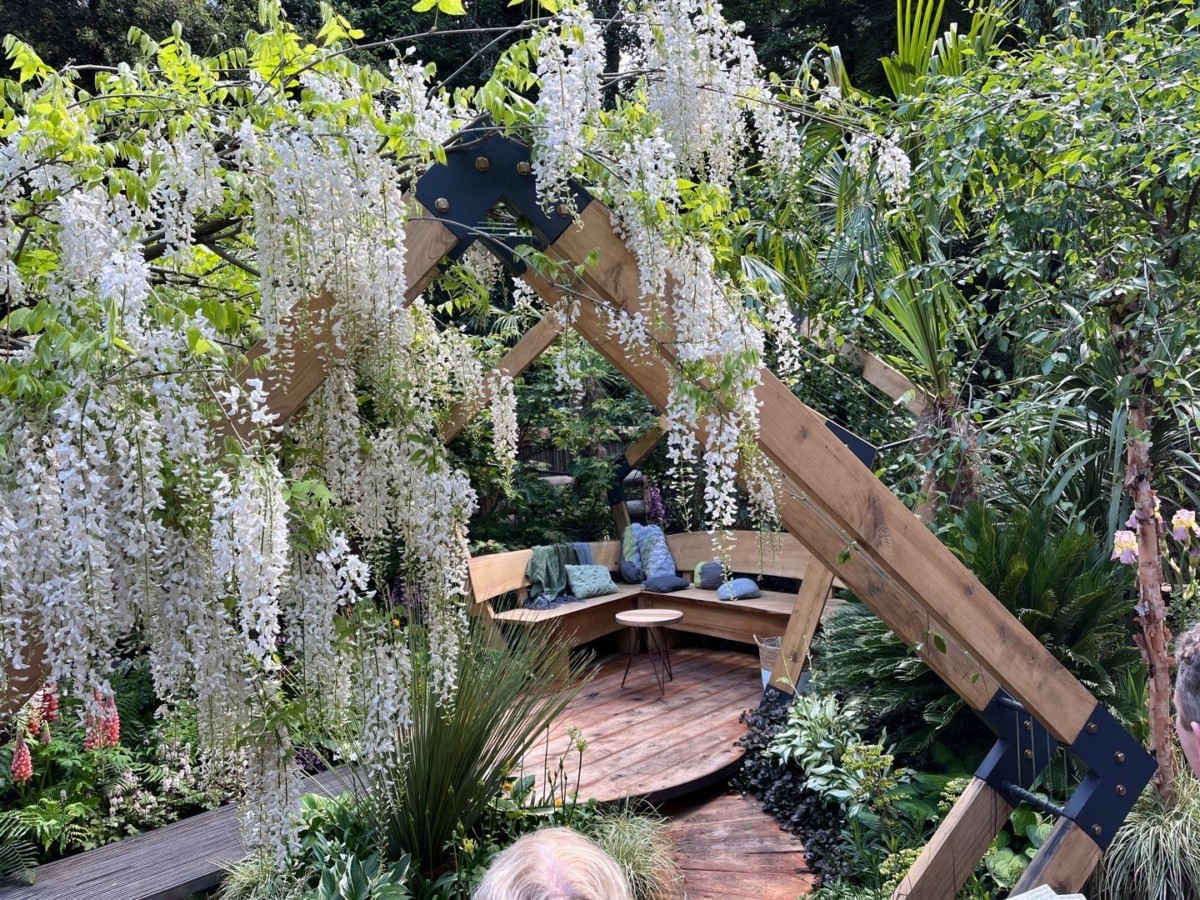 Our trip to this impeccable event was beyond our imagination and we hope to return soon. Former landscape designer, Tanya K Wilson and partner, Johanna Norlan medaled in their category and we couldn't be prouder. Read more about their container garden project here. Experiencing this magnificent show validated why we do what we do with a shared passion for horticulture and a better, greener world.
---
Resources:
https://www.rhs.org.uk/
https://www.housebeautiful.com/uk/garden/plants/g47/chelsea-flower-show-facts/
You may also enjoy:
Tanya K Wilson & the Container Garden of a Lifetime