< Back to News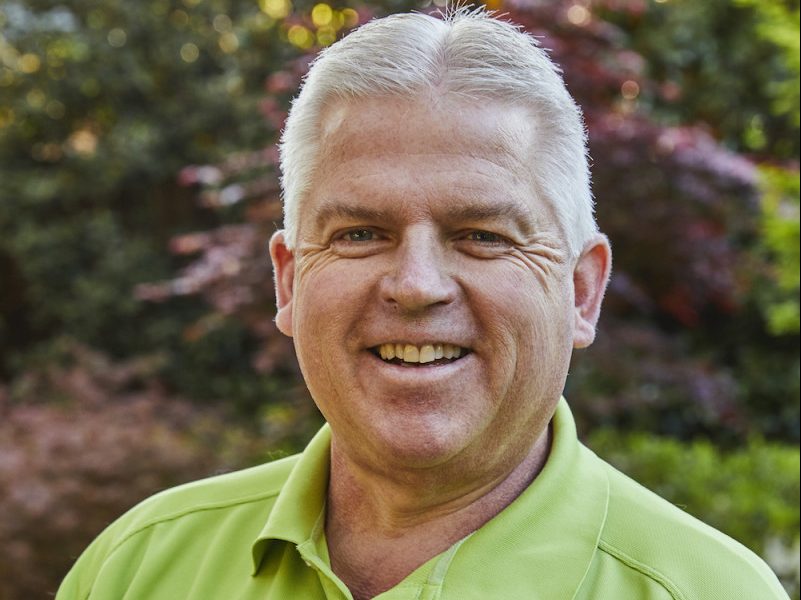 Meet Steve Wiggin, Arborist & Garden Manager
For the next installment in our employee spotlight series, we'd like to introduce you to Steve Wiggin, our talented arborist and dedicated garden manager. Steve is largely responsible for attending to the plant and tree health of Dallas residences. As you can imagine, he had his work cut out for him this past summer with all of our unusual weather!

Bonick Landscaping owes its success to the commitment, creativity, and expertise of our employees. Our staff is our largest asset and our biggest differentiator, and we love taking the time to showcase them.

Interview by Tammy Vanderkolk
---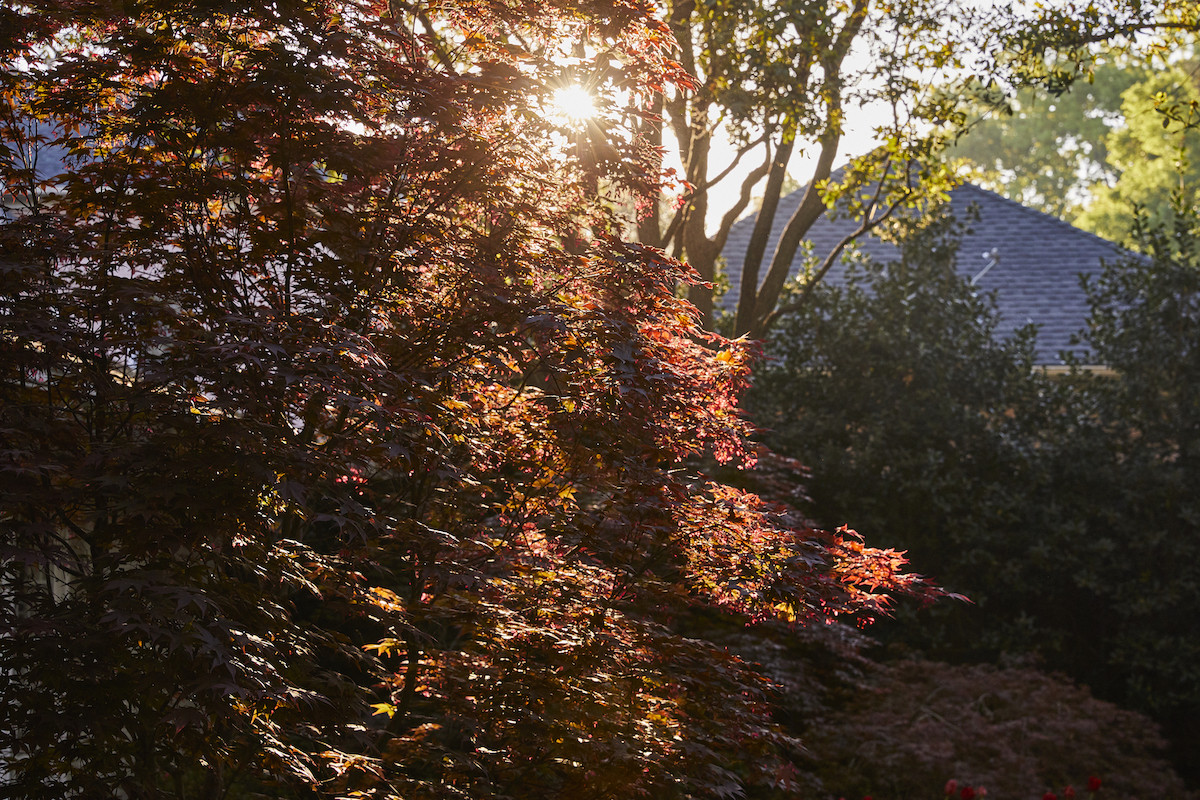 Tammy: Hello, Steve. I hear that you just returned from an arborist convention. Tell us more about your work with trees and your role at Bonick Landscaping.
Steve: I serve as a garden manager and in-house arborist; this includes caring for residential property maintenance, as well as assisting my colleagues with all things tree-related.
Tammy: Sounds like a pretty extensive job description. What is a typical day on the job like?
Steve: The other garden managers and I arrive at the office early to prepare our teams to roll out at 6:30 am. We are in constant contact with our clients and our foreman with regard to the events of the day. I will typically see 6-8 residences in one day, and conduct site visits with the clients, all the while surveying for any pest & disease issues, checking irrigation settings, and assessing their gardens to determine what items would help them thrive in the future.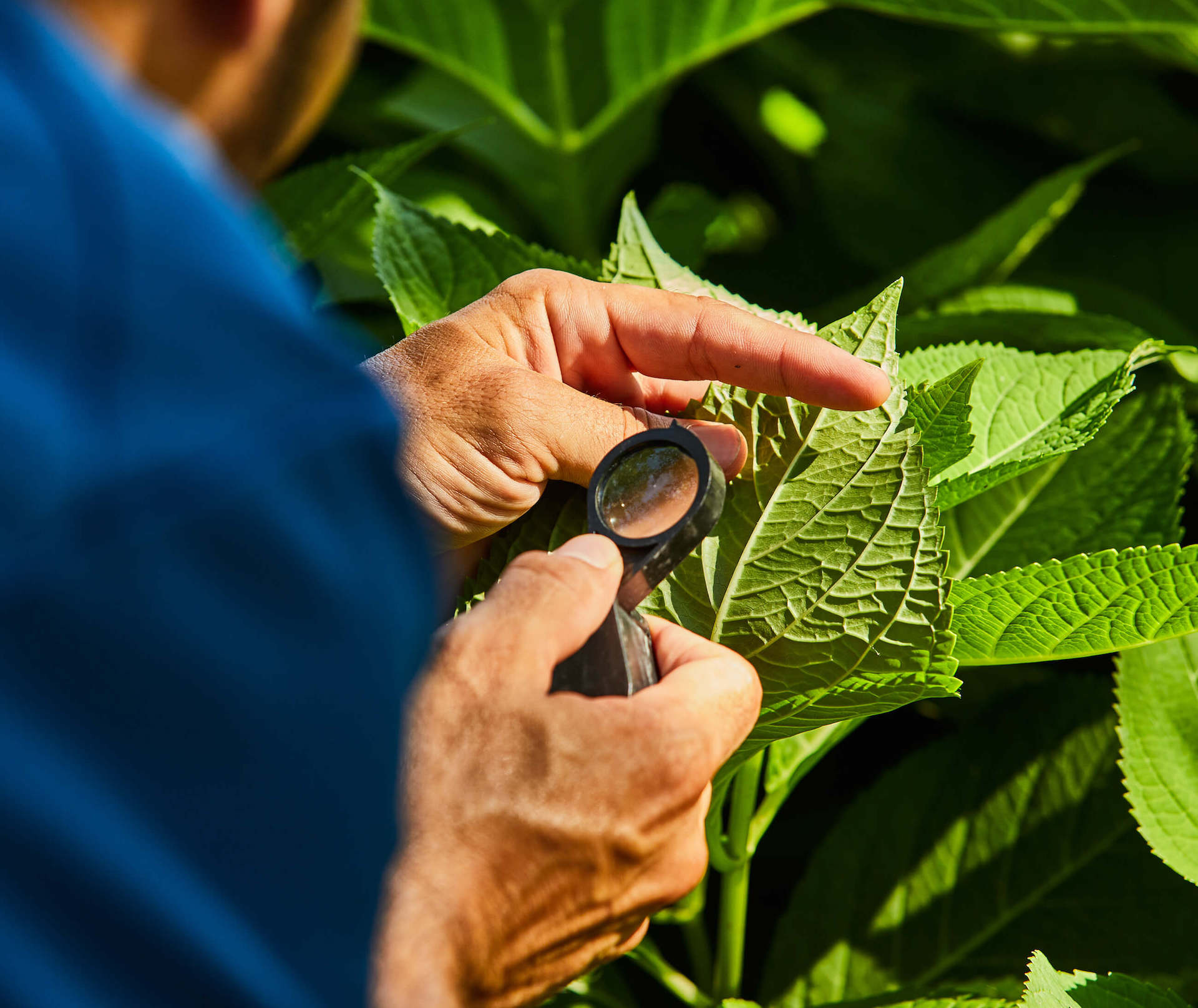 Tammy: Wow. That's very involved. I'm sure your clients and your staff appreciate your dedication. What was your background prior to working at Bonick? 
Steve: In college, I majored in Computer Science Engineering at the University of Texas (Arlington), but I've been involved in the green industry for the past 34 years. I am a licensed irrigator via TCEQ; a licensed applicator via TDA; and I hold certifications in the landscape industry as a certified landscape professional via TNLA; as well as a certified arborist via ISA.  
Tammy: Impressive. What fueled your interest in becoming an arborist?
Steve: I had always cared about trees, as they are the foundation of almost any garden. A number of years ago, I saw a need to be certified by the ISA, as they have members worldwide. After I studied & obtained my certification, I spent the past decade constantly learning from some of the very best arborists in the world. It's truly a mix of science and art.
Tammy: I imagine it would be. So, how has the recent unusual Dallas weather affected your work?
Steve: Dallas seems to be the center of many storm-related stories. Take this past June 9th storm—winds that reached 81 mph brought down tens of thousands of trees in North Texas. Dallas parks alone lost 700 trees. We had about 200 homes under our watch at Bonick that needed our collective response. As we triaged the worst of the worst, and cared for our clients, I felt that I fulfilled a very great need. Every arborist in the DFW area was working as hard as they could for weeks and months afterward, responding to those in need.
Tammy: That was an insane storm. I can only imagine the hours you and all the arborists in the Dallas area invested during that time. Thank you! So, what other issues have you encountered and how did you solve them?
Steve: We are always looking for storm and squirrel damage, how to improve the structure of the trees and enhance plant health. Nothing is more satisfying than knowing you've helped to create a nicer outdoor environment for your client. My duty, during my career, is to care for the trees so the next generation of arborists will be in a position to care for the same ones for generations to come.
Tammy: That's a fabulous goal! Ok, last question: Do you have any fall tips for our readers?
Steve: Fall is always a great time to prune, feed, and, if needed, mulch around your trees. Just be sure not to cover up the root flare with any soil or mulch. Always look to hire an ISA certified arborist!
Tammy: Great advice! Thank you so much, Steve.
Stay tuned this month for more fall landscape maintenance recommendations from our expert staff.
---
You may also like:
Meet Landscape Designer, Tanya Wilson
Meet Landscape Designer, Todd Piasczyk
Exceeding Client Expectations: An Interview with Glenn Bonick, founder of Dallas-Based Bonick Landscaping
For over 30 years, Bonick Landscaping has served Dallas area clients with the highest standards looking for out-of-the-ordinary luxury landscape design and pools. We pride ourselves in offering the best in service, workmanship, and plantings. Services include landscape design, construction, garden management, pools and collaborative projects with landscape architects and other industry professionals.
For discerning clients in Dallas who want to express their own distinctive style through their landscaping, Bonick Landscaping can help you realize your dream. Call us at 972-243-9673 or email us.