< Back to News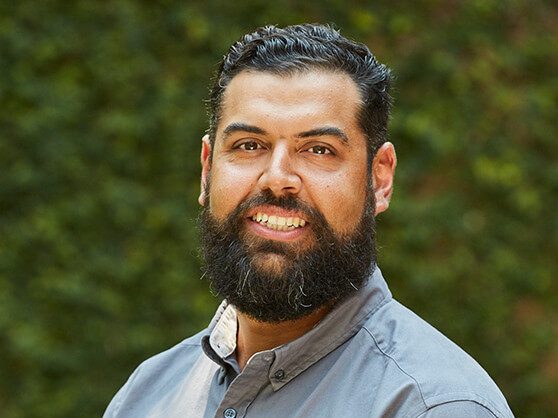 Behind the Backbone of Bonick: Meet VP of Construction, Pedro Mendez
From cattle ranching to landscape transformation, Pedro Mendez, Bonick's Vice President of Construction, is a persistent overcomer. From dairy farming and construction to gardens and renovations, Pedro has been deeply connected to the land for decades. Hear how this family man and 4×4 enthusiast journeyed from Venezuela to excel as an invaluable asset to us in our Bonick family and within the landscape industry.
by Tammy Vanderkolk
---
Hello Pedro! We're excited to hear your story! I understand you moved here from Venezuela? Can you tell us a little bit about your life there?
Yes, that's correct.  I was born and raised in Caracas, Venezuela. In 2001, I moved to the Ciudad Bolivar, where my father was born, to run our family businesses. One of them was a construction excavation company and the other was a cattle ranch (dairy farm and feedlots). In 2003, I met my wife Maria Amparo. That year, my mother moved to Dallas with my brother so he could finish high school and college here in the United States, and I stayed since our businesses were doing great.
Wow! I bet that was an adventure. What brought you to Texas?
There were a lot of political changes in Venezuela since Hugo Chavez was elected in 1998, but 5 years later, while the businesses were doing well, everything in the country started going downhill.  It was turning into a very dangerous place to live with lots of robberies and kidnappings. My family was here in Texas, so when we came to Texas for both my youngest brother's wedding and my sister's wedding in 2010, we decided to stay.  We started a new life here in Dallas and left everything behind in Venezuela.
My goodness, I can imagine that was both daunting, yet refreshing to be able to begin again surrounded by family here. So, where did you first work in Texas before coming to Bonick?
My first employer was Southern Botanical Inc.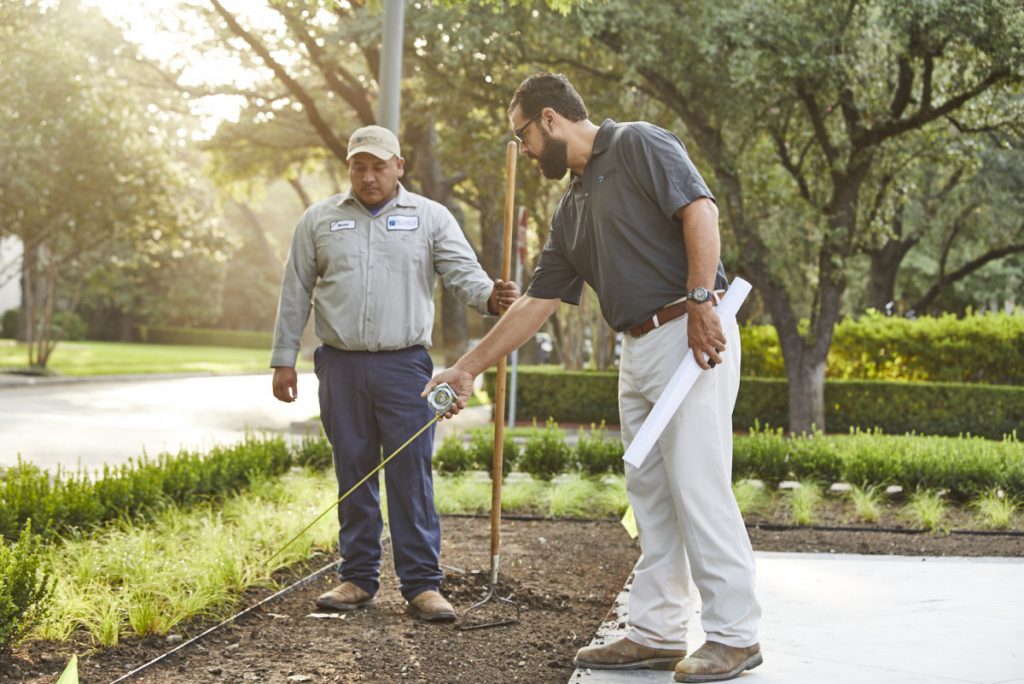 Aha! So, you have experience working for the competition!  Tell us about your role at Bonick. I understand you have worked in several positions?
Back in 2015, I started as Landscape Construction Project Manager. I was basically in charge of running a lot of the construction jobs, managing crews, training, and safety for our field workforce. Then in March 2021, I got promoted to Vice-President of Construction and now I oversee the entire department.
Well, congratulations! Sounds like you definitely earned it! So, what challenges have you faced transitioning into your role as department head?
When I first joined Bonick, the company was experiencing tremendous growth. We, like all companies, endured some growing pains, and those were challenging, but we made it through. I had to continue as a project manager in the busiest season of the year until we found someone to take over the project manager position. Also, last year was a bit difficult due to COVID, and then after the hard freeze in February, it made it hard to find plants, anything related to plastic, pool equipment, etc.
I can imagine that has made work in your industry and many others very difficult with all of the recent shortages. Aside from that, what has been your greatest on-the-job joys or struggles?
My greatest on-the-job joys have been transforming all related to outdoor living. When we build a brand new garden, pool, arbor, fence, or take on a renovation, I love seeing how much can we transform a place to enjoy and entertain your family. The struggle is that our days are not long enough during our busiest seasons.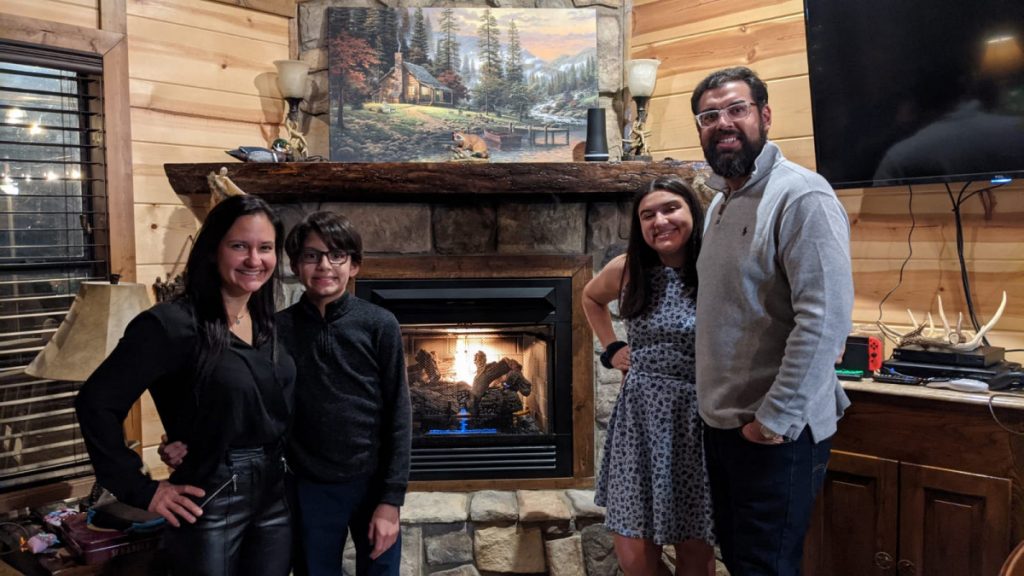 I bet that is really rewarding! I can definitely relate to that last one, too! Ok, switching gears, could you tell us about your family?
I'm a father to 2 great kids. My daughter Laura Victoria is 16 and my son Pedro Eli Jr. is 12. I'm married to my lovely wife Maria Amparo, and we have a dog, Katherine.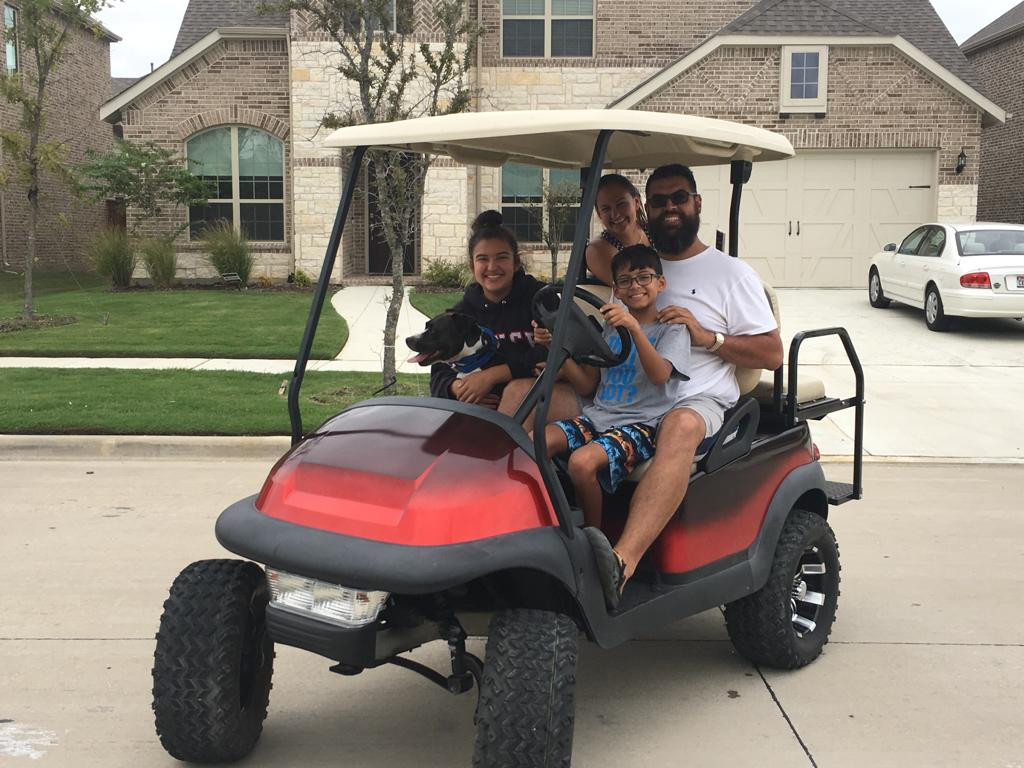 Fantasic! Do you have any hobbies outside of work?
Customizing Jeeps, golf carts, or anything related to the 4×4 world, cooking, vegetable gardening, and keeping my pool pristine.
Sounds like you're a Jack of all trades! Ok, last question—what do you enjoy most about working at Bonick?
I enjoy the everyday opportunity to be able to build, create, and run an entire construction team at an amazing landscape company.
And we're incredibly fortunate to have you in charge! Thanks for taking the time to talk with us, Pedro!
---
You may also like:
Meet Services Division Manager, Ralph Edge
Meet Production Assistant, Alex Diaz
Seamless Synchronicity: A Candid Conversation with Glenn Bonick & Bentley Tibbs
For over 35 years, Bonick Landscaping has served Dallas area clients with the highest standards looking for out-of-the-ordinary luxury landscape design and pools by offering the best in service, workmanship, and plantings. Services include hardscape and landscape design, pool designs, pool construction and installation, lawn care services and garden maintenance, pool maintenance, and more. For discerning clients in Dallas who want to express their own distinctive style through their landscaping, Bonick Landscaping can help you realize your dream. For more information, call us at 972-243-9673 or email us.