< Back to News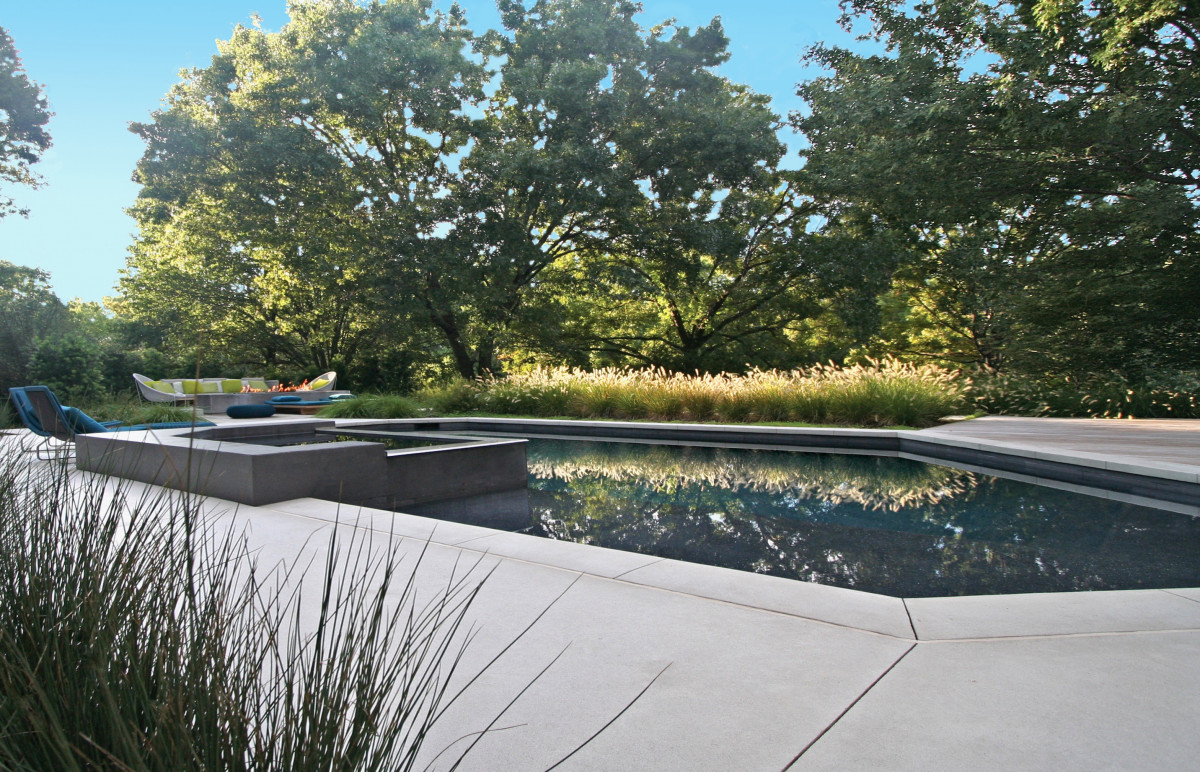 Award-Winning Serenity
Our client requested a contemporary remodel of their outdated pool and landscape to complement their newly renovated interiors. Facing an expansive green belt, there was great opportunity to blur the property's landscape into a natural, borrowed setting. Landscape Designer Tanya Wilson was not only up for this creative challenge, but her artistic flair for achieving harmony between nature and architecture has already won Bonick Landscaping two awards. She earned Honorable Mention in the 2018 Dallas PaperCity Design Awards for Residential Landscape Design. The Texas Nursery & Landscape Association also awarded this project with Silver in the 2019 Texas Excellence in Landscaping (TEIL) awards. Congratulations to Tanya and the entire team for designing and building award-winning serenity.
Take a tour of this tranquil space: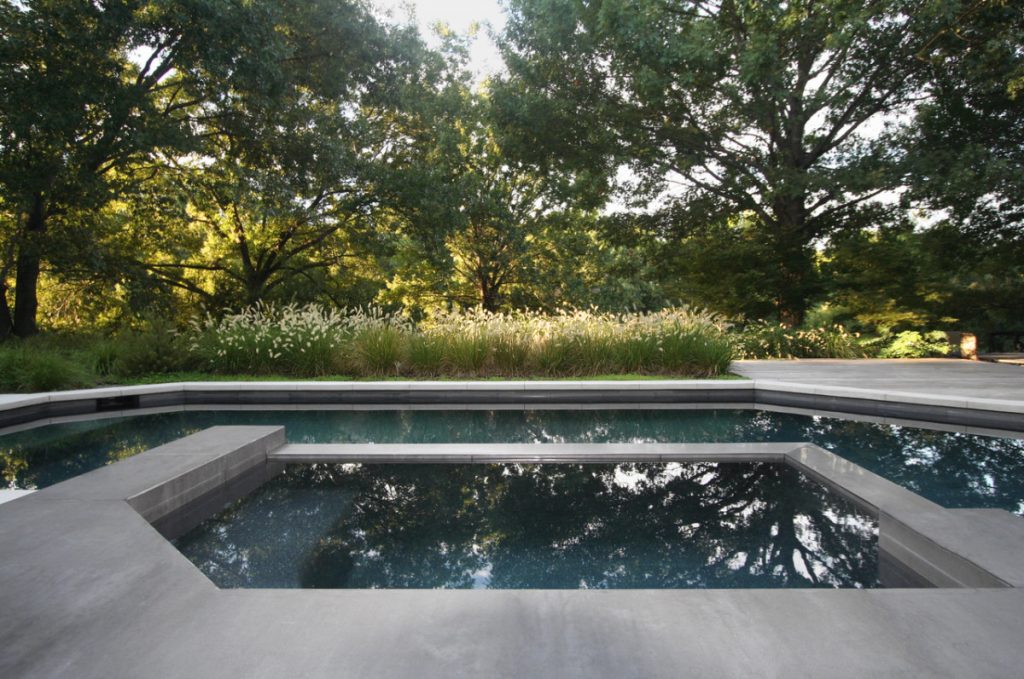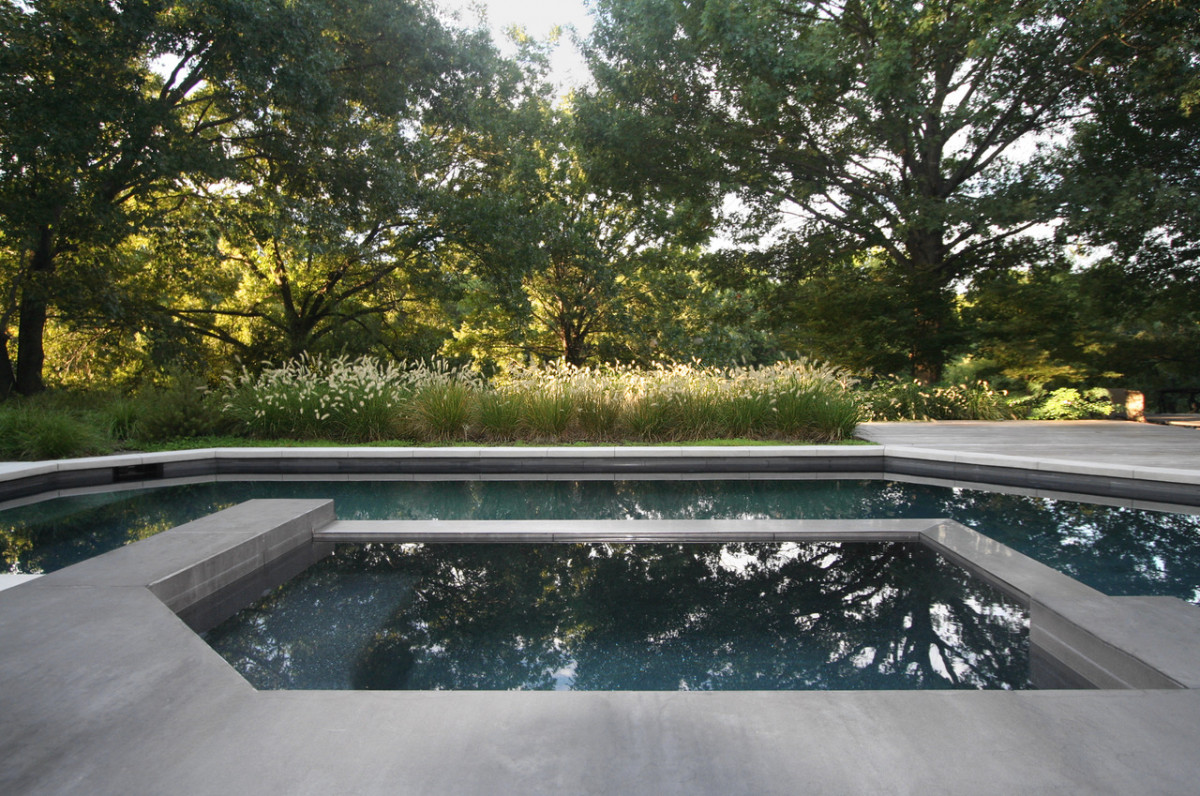 The existing pool and raised spa were transformed into a simpler shape with a 12-foot spa spillway flowing into the pool. Dark plaster was chosen to reflect the canopies of the surrounding mature oaks, while a dark porcelain spa tile contrasts with a custom reconstructed stone concrete pool deck.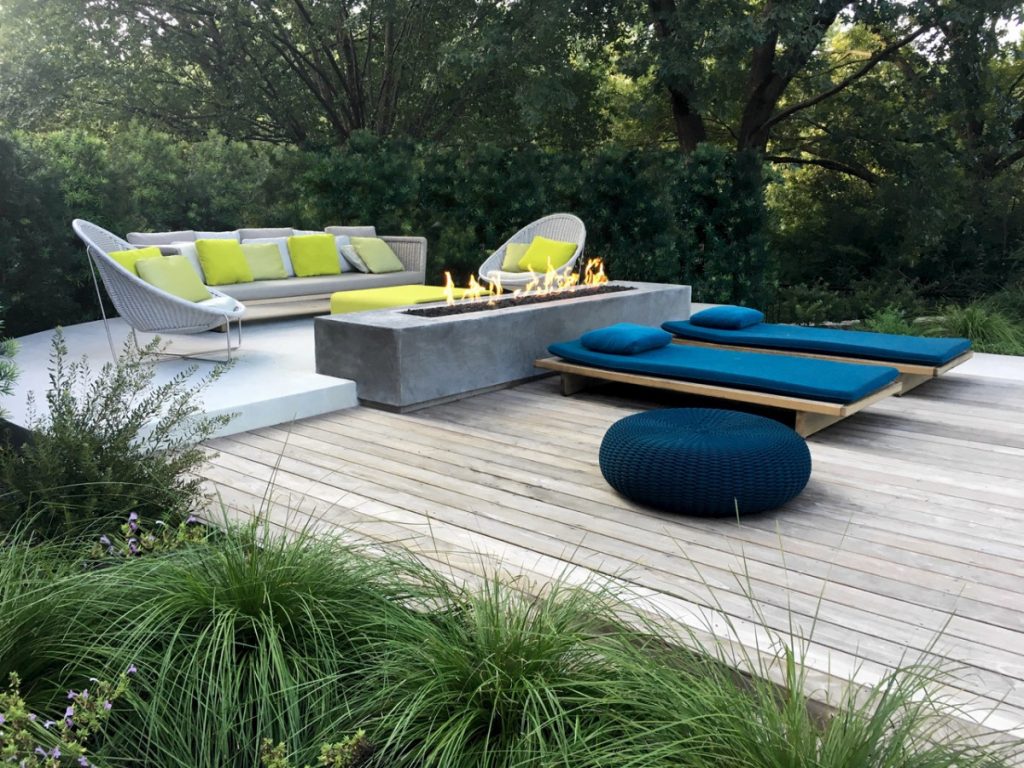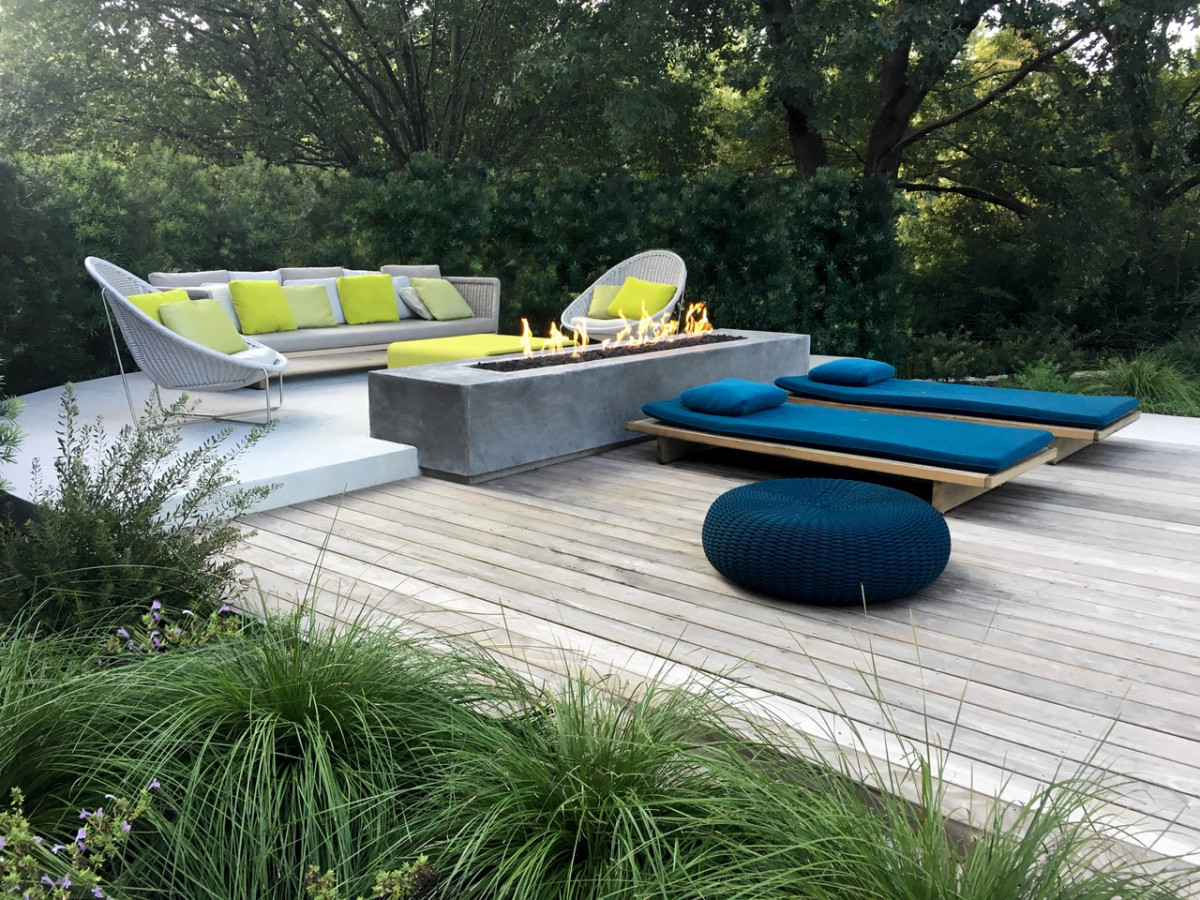 On one end of the pool, a floating, linear fire table with Ipe deck offers an entertaining lounge space.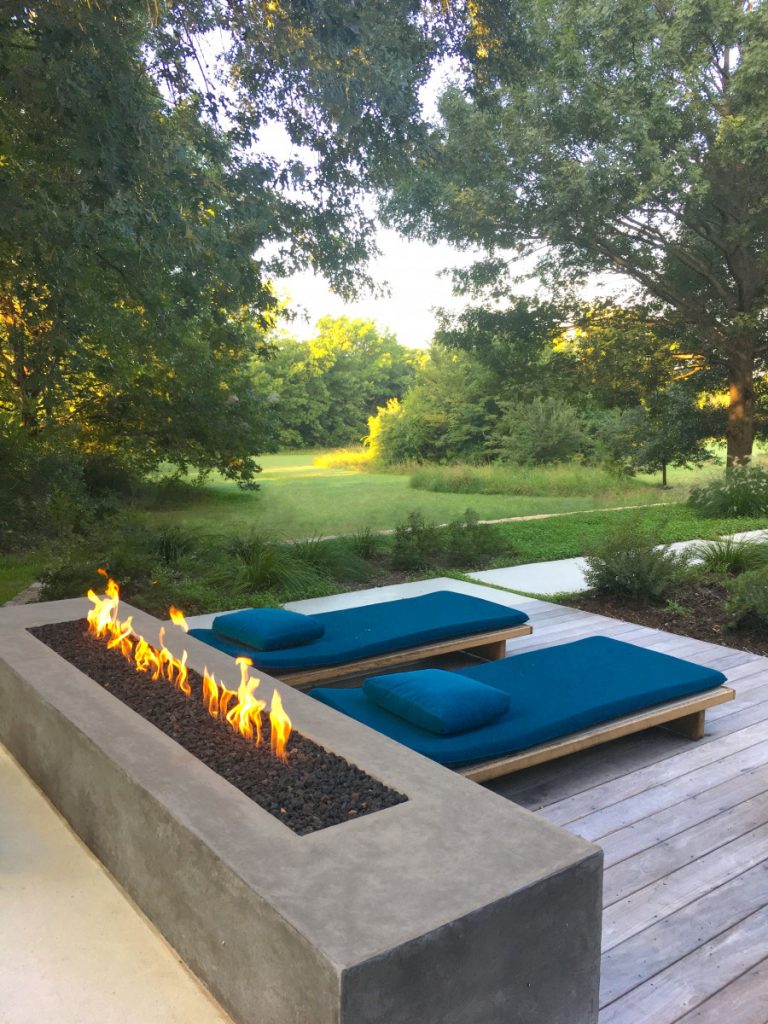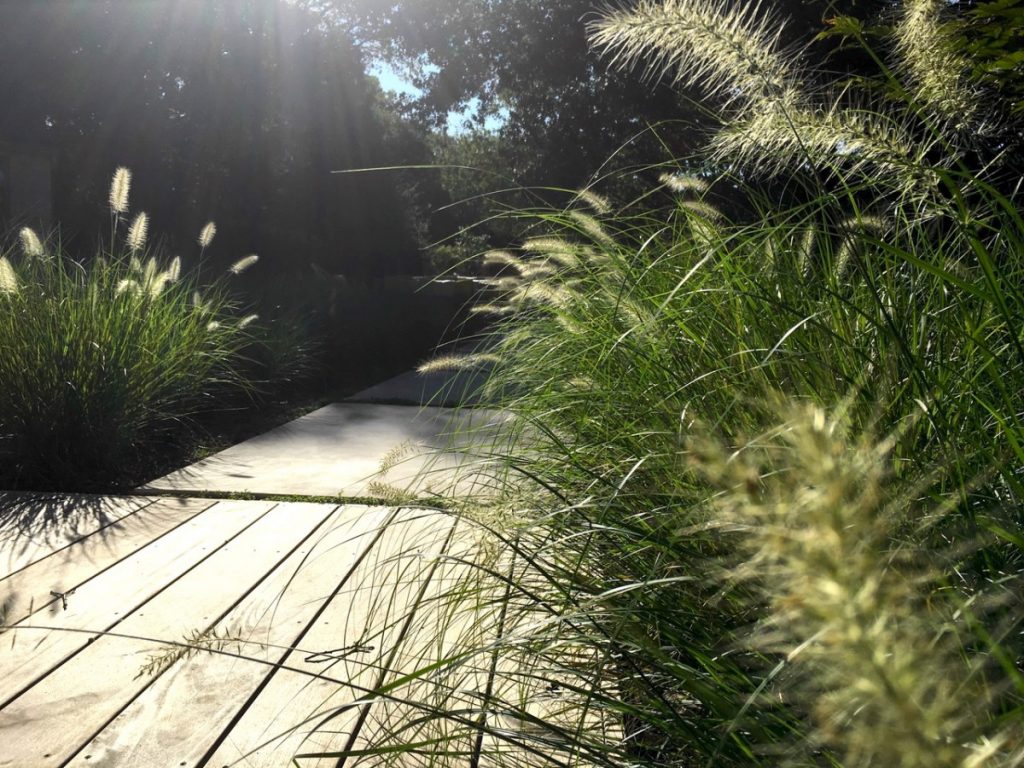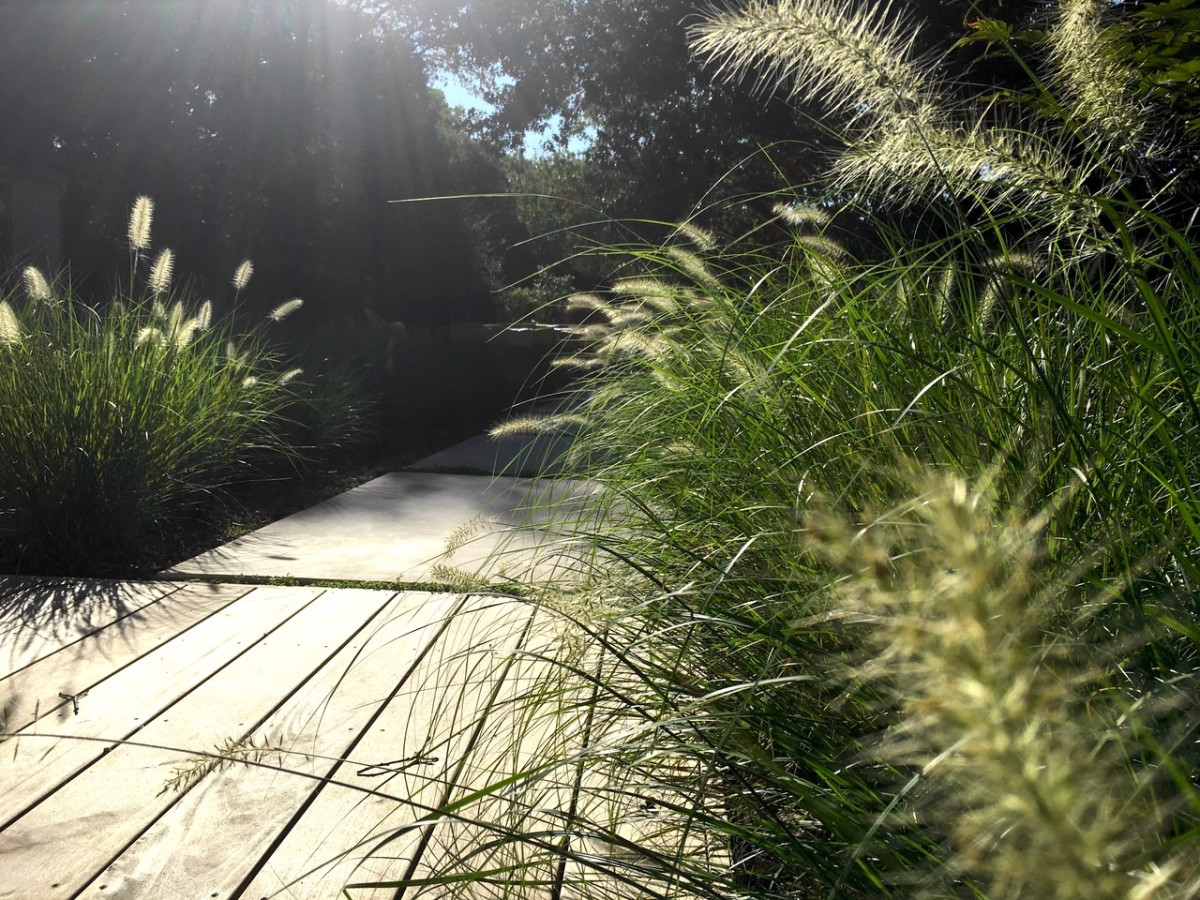 A mass of ornamental grass, intended to capture the natural light of the sun, connects the space to a second ipe deck on the opposite end of the pool, leading to an outdoor grill under a steel and wood arbor.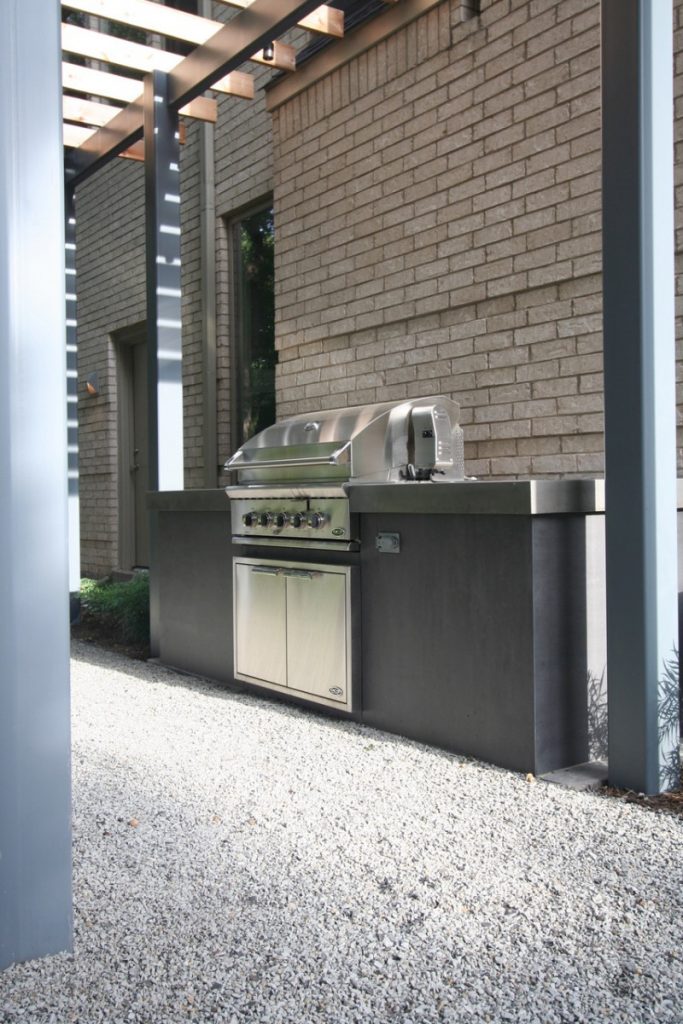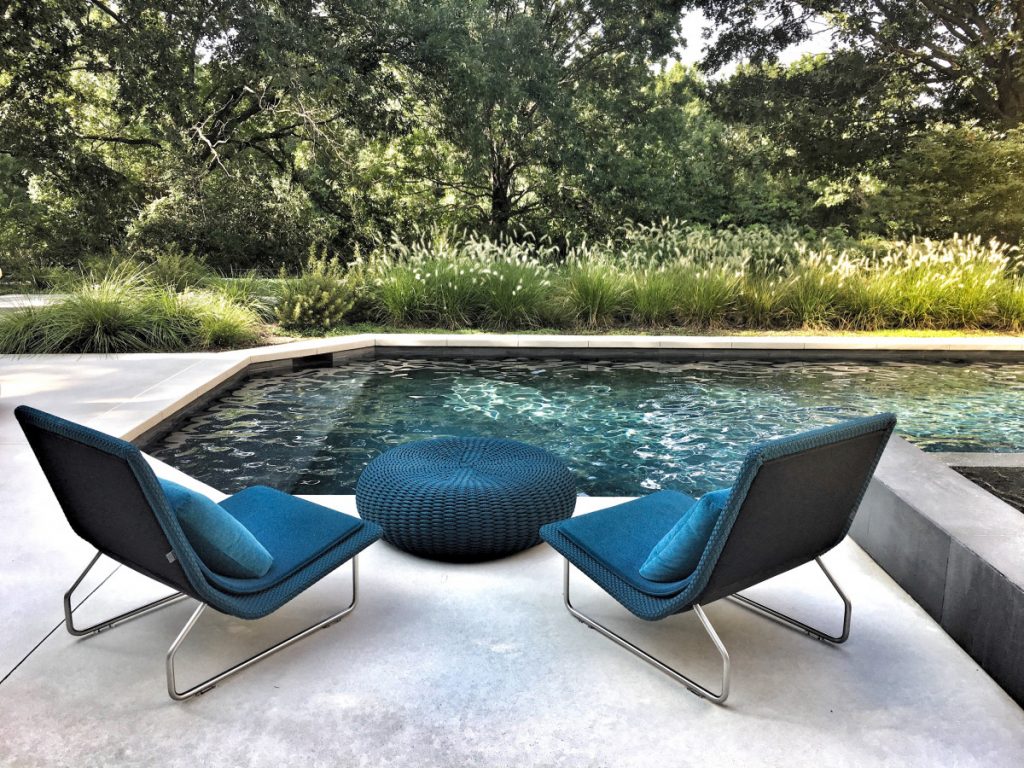 The outdoor furniture by Paola Lenti was carefully curated to complement the surroundings.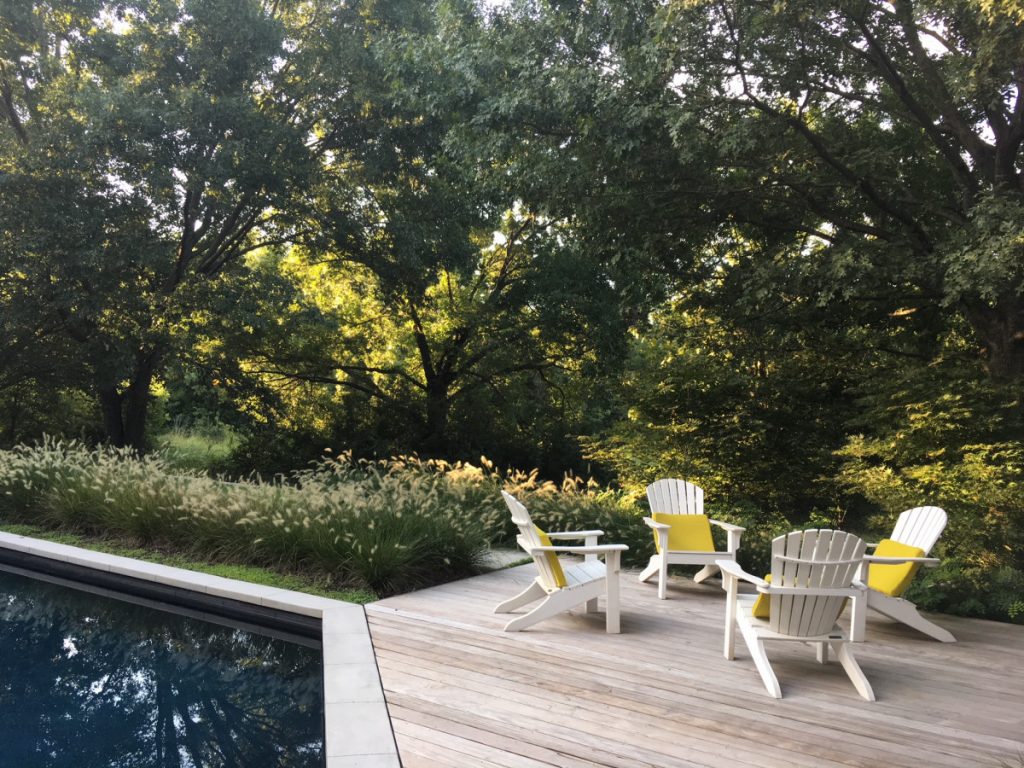 The seating and lounge area around the pool provide selective views overlooking the greenbelt, where bobcats and other wildlife can be seen.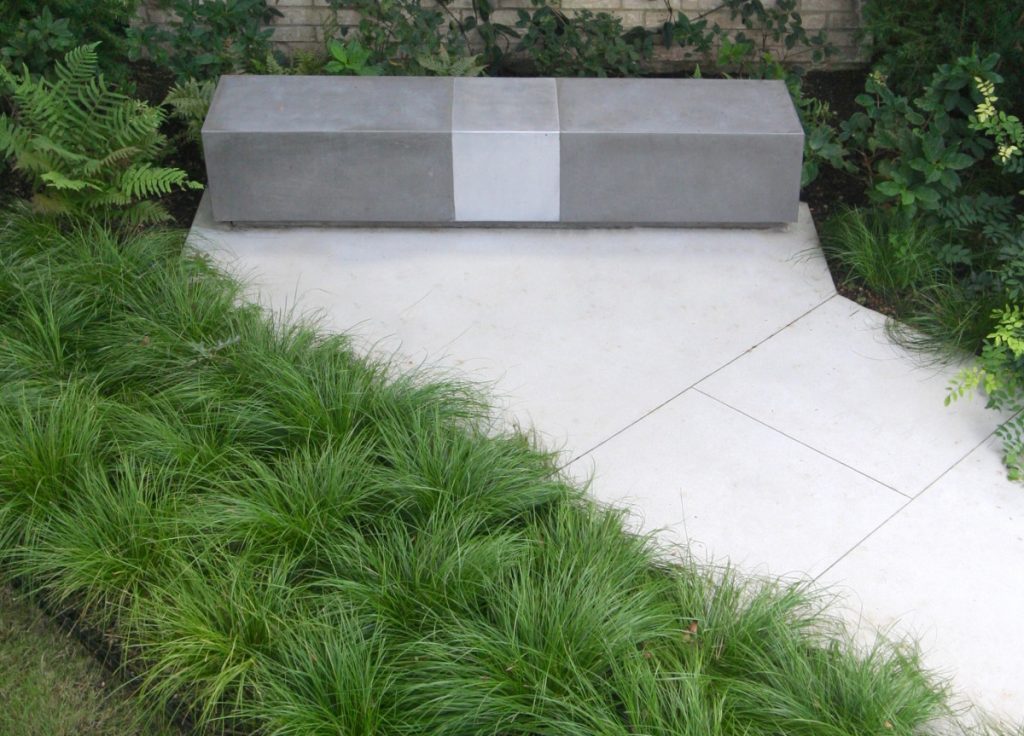 Three types of crushed marble were used to create the terrazzo-like finish of the concrete.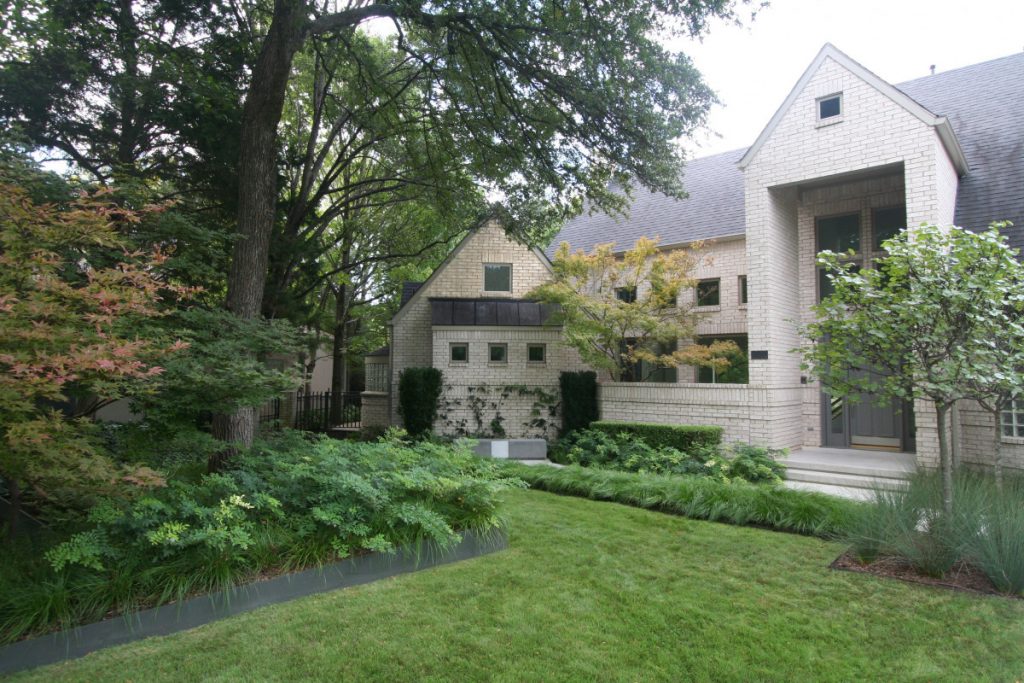 Planting is kept soft and natural.