< Back to News
7 Reasons to Build with Bonick Pools

Rectangular pool with Durazzo French gray plaster and  concrete coping and steps. Architect: Paper Kites Studio
1. We design for the whole environment.
Your average pool contractor is primarily interested in building you the biggest pool possible; we design with your interests and your landscape in mind. Whether you aim to entertain family and friends or desire for a private paradise, we'll create a custom pool and accompanying landscape suitable to your specific environment.

This creative space was designed for an artist, using a screen wall of woven rebar and crossvine, steel gabion cage and illuminated recycled glass water feature with stainless steel scuppers. View more of this project
2. We tailor each pool to you and your home's architecture.
Every pool we design is unique and one-of-a-kind.  From hill country limestone to mid-century modern masterpiece, your pool will reflect the beauty of your home. We'll even create distinctive pool features and styles for ambient sound, functionality or personal tastes.  Custom stainless steel scuppers, olympic lap pools, flowing fountains, dancing deck jets, swimming machines, or custom coping, are just a few ways we cater to your wishes.

A raised limestone and Ipe pool deck overlook a series of stainless steel scuppers. The sound of water is further carried throughout the landscape by a series of urns overflowing into gravel (not pictured). Learn more about this award-winning project
3. Our designers are onsite through the entire process.
To ensure that intent is met, our designers regularly visit the project site from the beginning of design conceptualization all the way through the hand-off to maintenance services.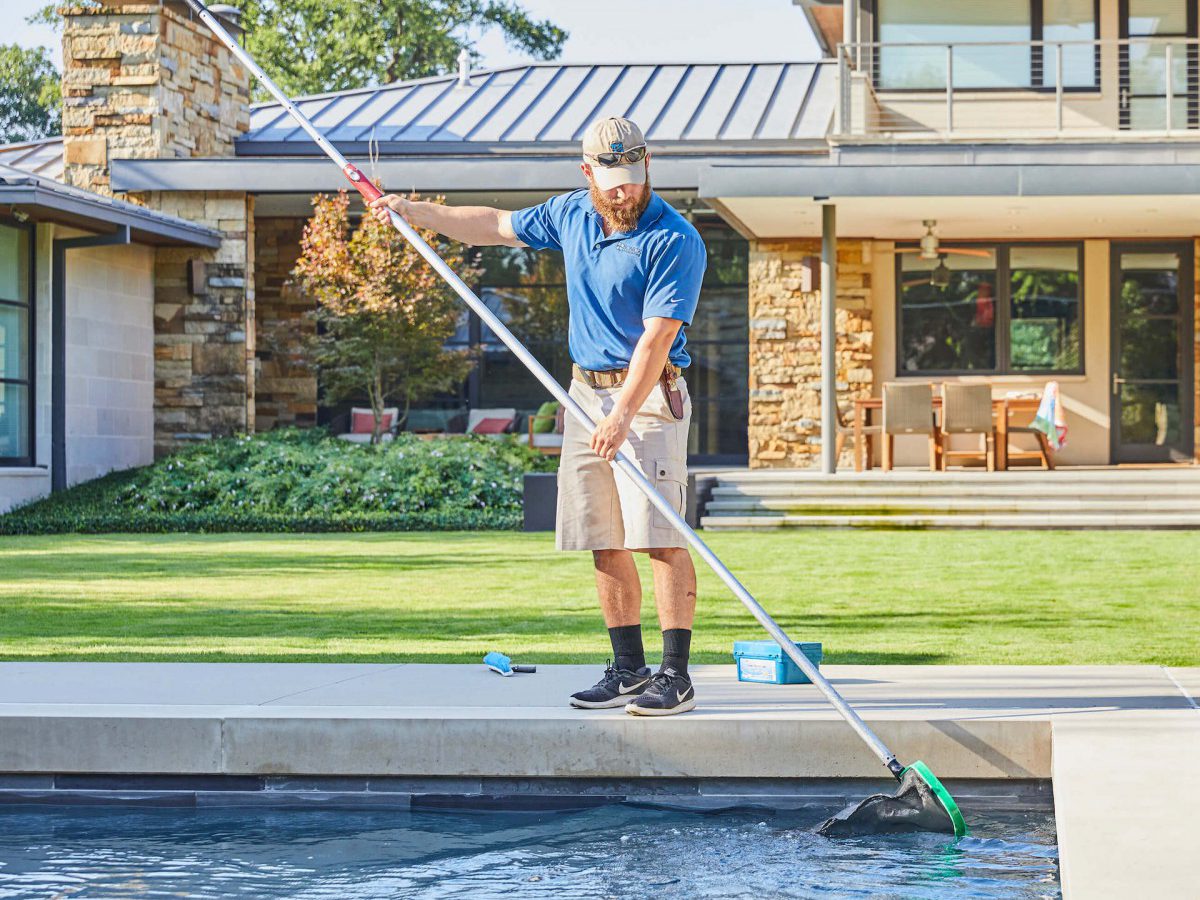 4. We maintain your pool for years to come.
At Bonick, we maintain what we build so that you can maintain your luxury lifestyle. Whether it's a Bonick pool or your existing one, our skilled technicians provide regular pool cleaning, maintenance, and repair for the lifetime of your pool. Learn more about our pool services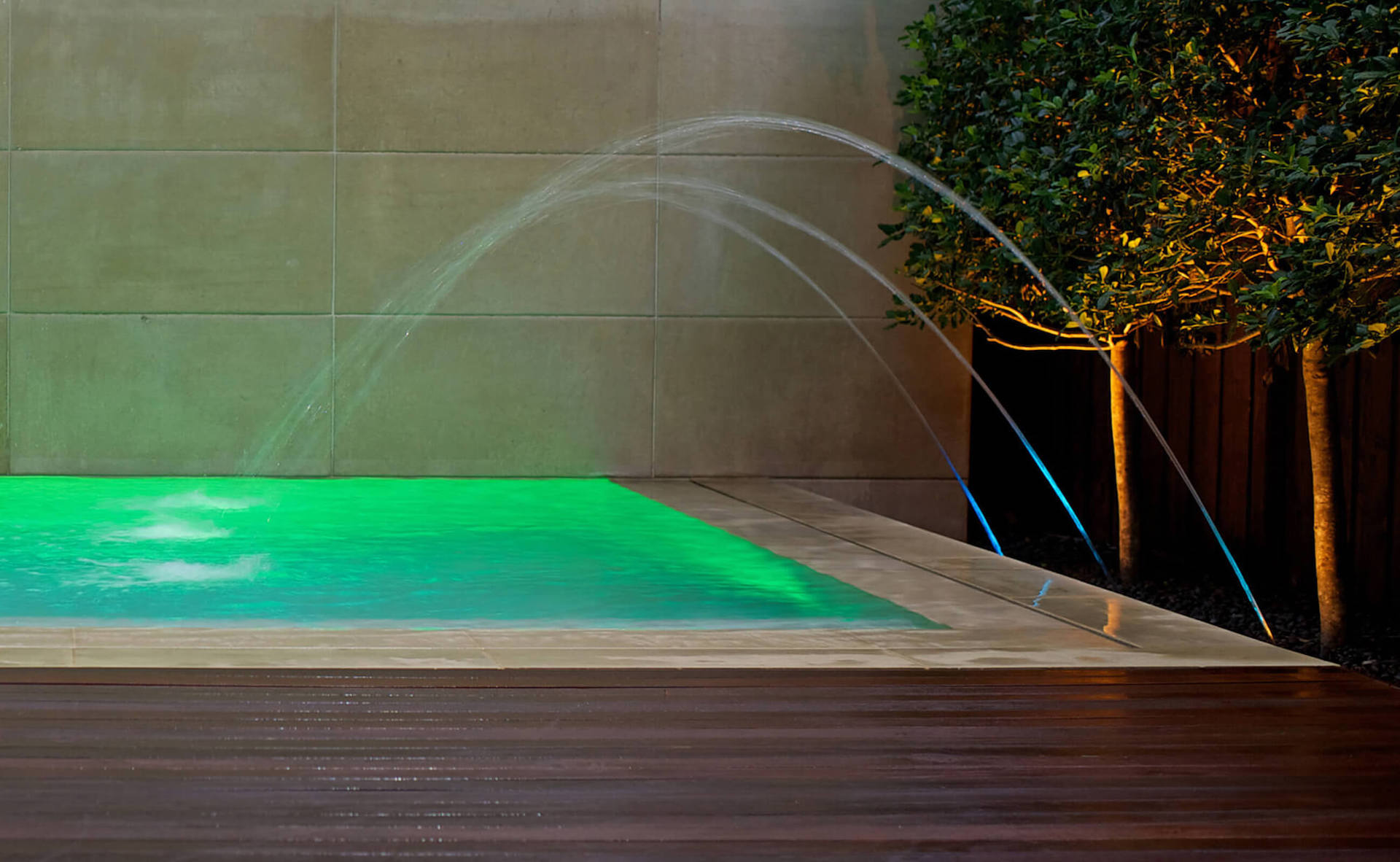 This plunge pool with limestone wall overflows on 3 sides. Laminar jets arch into the pool, which can be set to various LED light settings. View more of this project  Architect: Hocker Design Group
5. We utilize the latest materials and technology.
From LED light changing technology to the latest in filtration and water purification, we stay on top of the pool trends. We've done our homework to provide you with the latest methods and materials in our designs.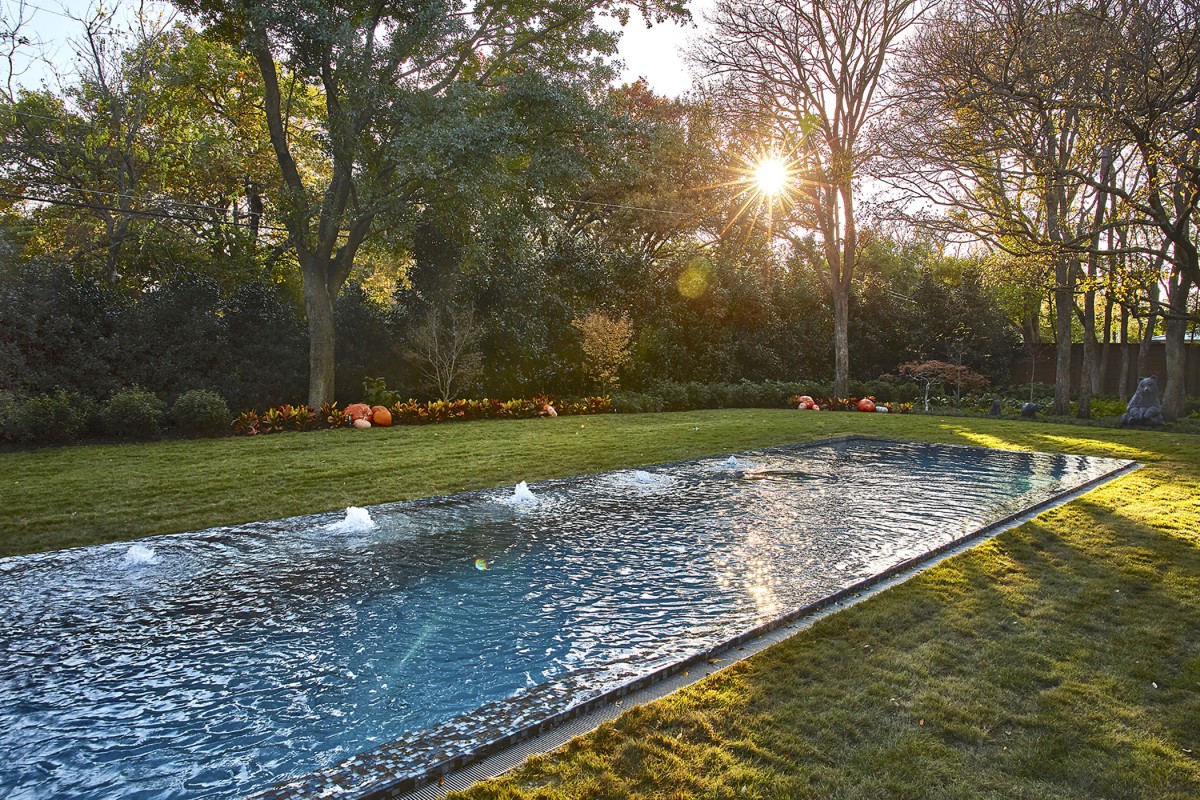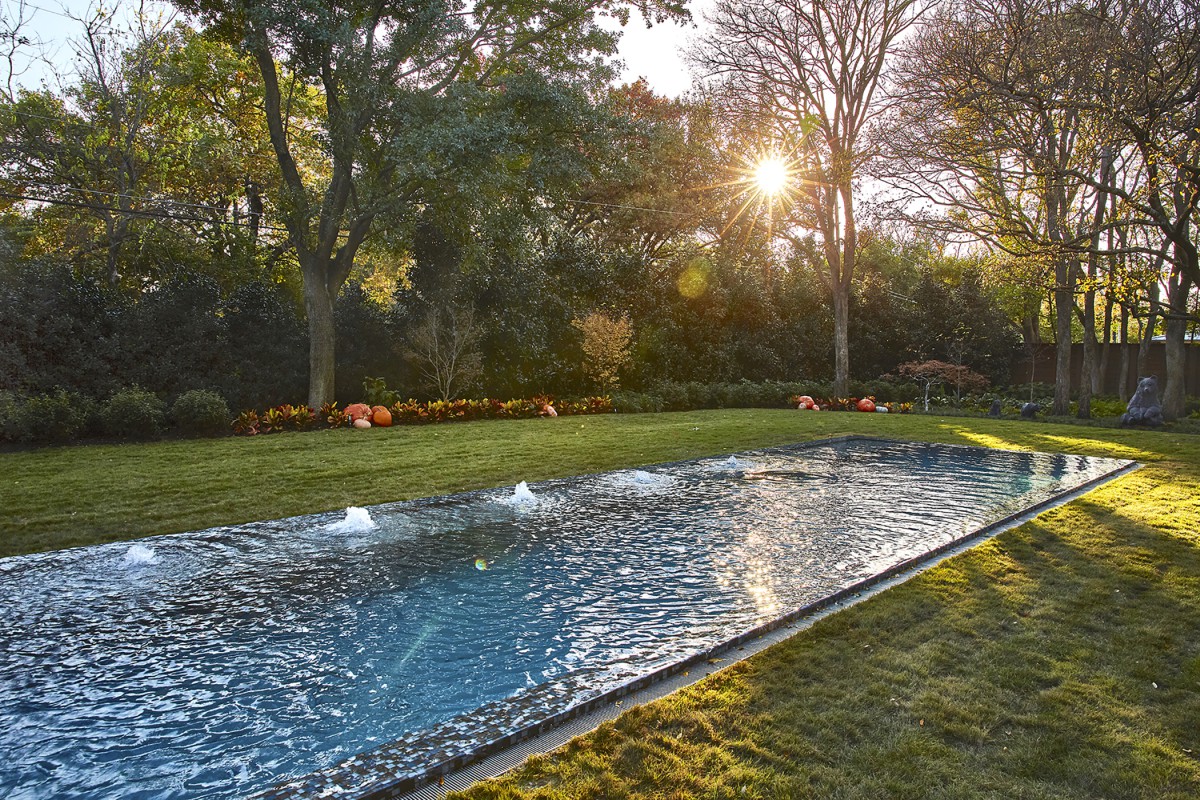 Negative edge pool with custom fabricated steel channel
6. We construct difficult details.
With over 35 years of expertise, we offer advanced engineering and craftsmanship skills to execute intricate pool features with a high level of difficulty. 

7. We provide a full-service, seamless process.
Construction is a systematic operation. Allowing us to build the project in its entirety ensures a seamless process with fewer time constraints. Instead of one company waiting for another to complete one stage, we do it all. Designers, project managers and our professional crew of craftsman, installers and garden maintenance experts collaborate under one roof to ensure a successful landscape.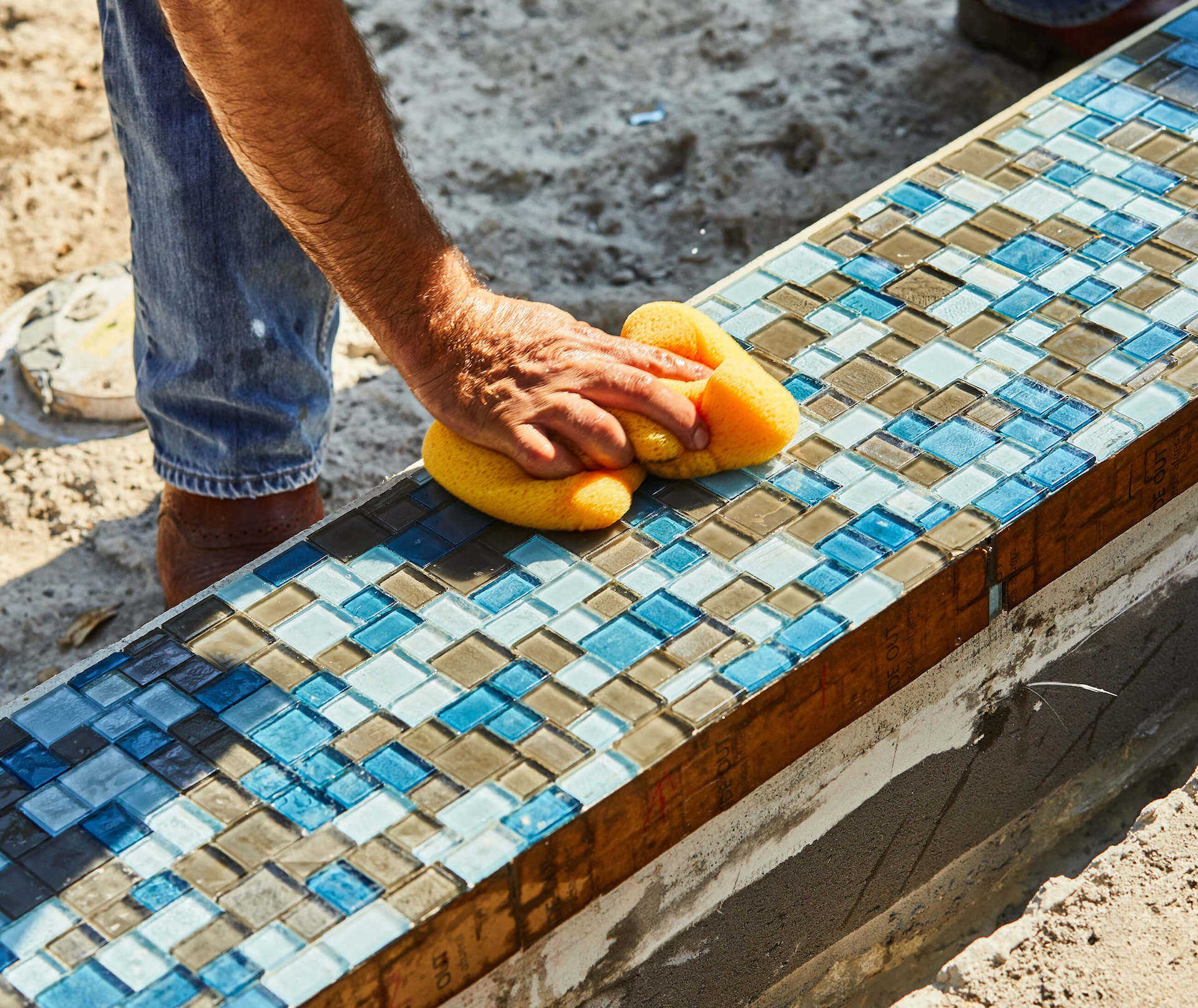 At Bonick Landscaping, our award-winning gardens, pools and outdoor living spaces evoke a feeling of distinction as unique as our clients. Each signature creation cohesively blends colors, textures and materials into the surrounding landscape, harmoniously echoing nature. We pursue standards of excellence in our design, materials, quality, detail and dedication to service, seeking to build long lasting relationships with our clients. Our client-centric teams escort you through each milestone of your project's journey, providing seamless service from design conceptualization through construction and ongoing maintenance to flawlessly sculpt your outdoor environment. What can we create for you?