< Back to News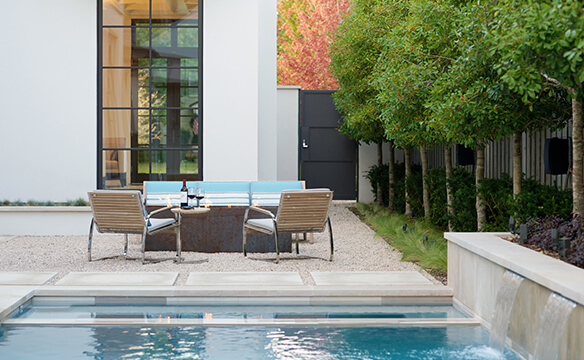 Outdoor Fireplace and Fire Pit Designs
Summer is ending and fall will quickly be upon us, with its changing leaves and the perfect weather to take any event outside. Nothing makes the transition from daytime lounging by the pool to nighttime cocktails on the patio more seamless than the warmth and comfort of an outdoor fireplace or fire pit.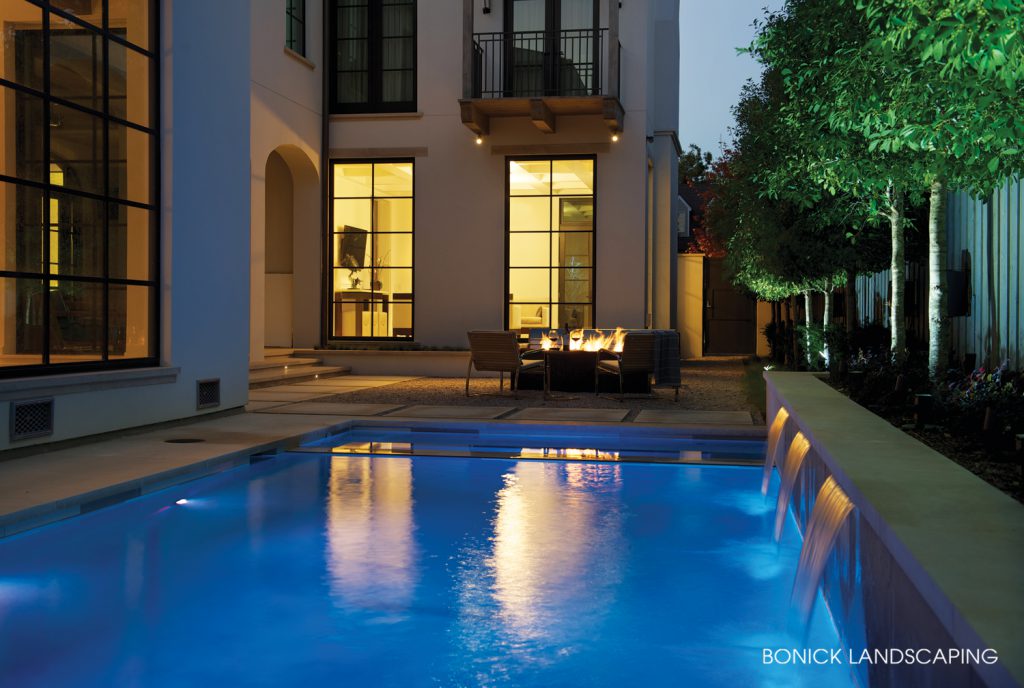 An outdoor fireplace or fire pit is one of the most popular design elements in outdoor spaces today, with seventy-eight percent of homeowners stating that they would like one in their home, according to the 2015 Residential Landscape Architecture Trends Survey. Warm and welcoming, an outdoor fireplace or fire pit brings a natural focal point to any outdoor space and creates the perfect intimate atmosphere for gathering and socializing. They can even make your outdoor area usable year-round, given the mild seasons we are fortunate enough to enjoy in Texas.
Between the development of newer, more efficient outdoor fireplace and fire pit options, and the endless opportunities for customization and design, there has never been a better time to invest in one for your home.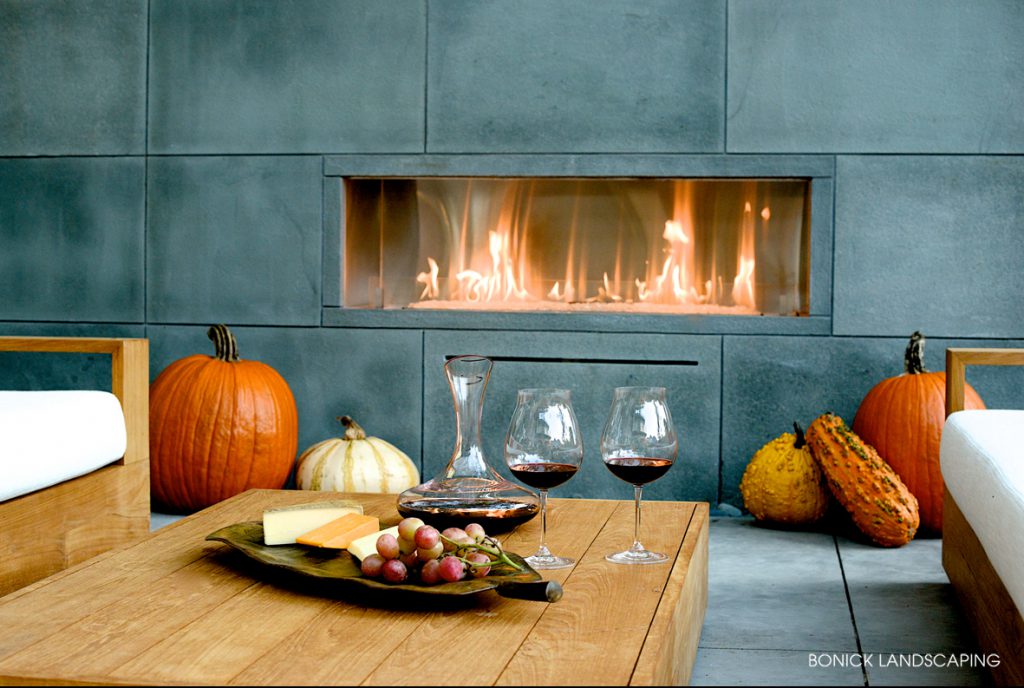 Fireboxes or Vent-free Fireplaces
Versatile and easy to use, fireboxes produce a hot flame, resulting in 80 to 95% efficiency. They also have an excellent safety record, particularly when installed outside. Vent-free fireplaces are the perfect option for those who a desire a high-design, more minimalist look, as they pare the fire down to the essence of the flame itself, meaning you can replace the more traditional base of logs with "firescapes" that include firebeads, crystals, or natural river pebbles, among other materials.
Ribbon Fireplaces
One of the newest and most visually dramatic styles of fireboxes are ribbon fireplaces, that create wide and shallow gas flames that look – quite literally – like ribbons of fire. Like other fireboxes, they are ventless and easy-to-use, with flames rising from rock, sand or glass instead of logs.
Aesthetically pleasing and virtually smoke-free, ribbon fireplaces are almost as much a piece of art as they are a source of warmth for you and your guests, and eliminate much of the work and hassle of their more traditional counterparts.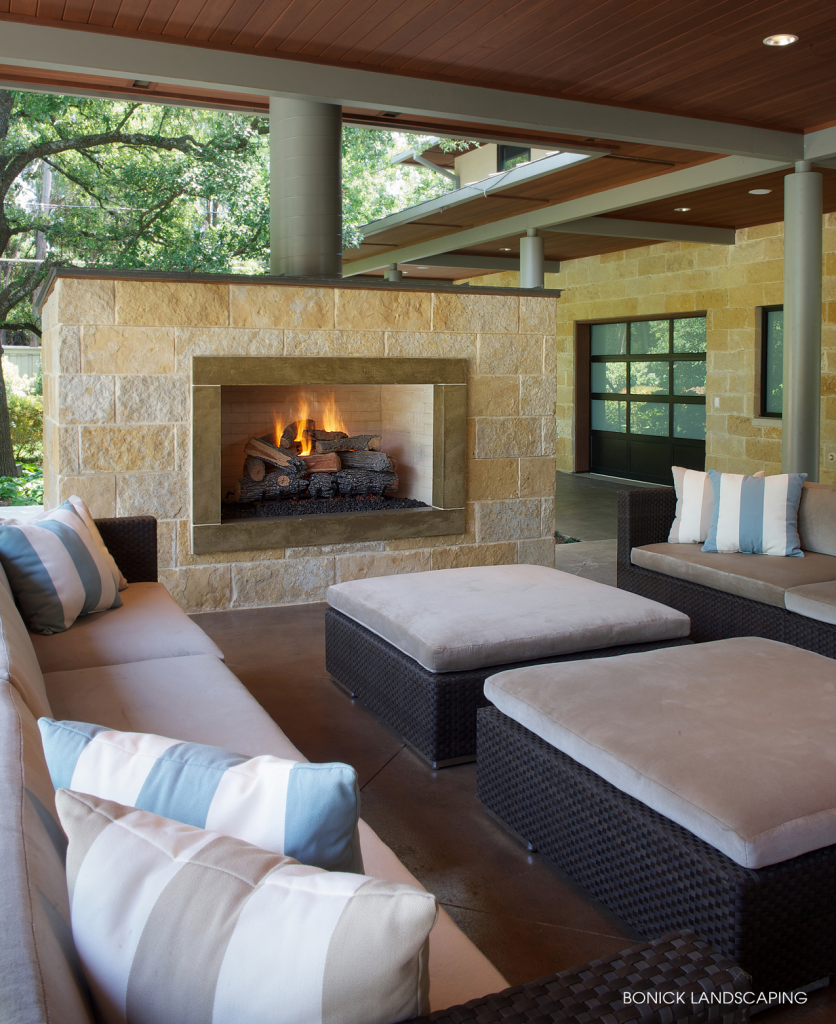 Fire Pits
Outdoor fire pit styles have also gone more contemporary, thanks to the same clean technology you see being used in outdoor gas and propane fireplaces. Natural stone continues to be a beautiful and extremely versatile option, with the ability to match most backyard landscapes and create an inviting space in any outdoor area.  However, metal, has also become an increasingly popular choice for a more contemporary look.
Regardless of what type of outdoor fireplace or fire pit appeals to you, designers at Bonick Landscaping will work with you in choosing one that reflects the architecture of your home and coordinates with any existing materials of your outdoor space.
The myriad of choices today can be overwhelming, but we are happy to walk you through the pros and cons of various systems and the many design options available to create the outdoor fireplace or fire pit that's right for you. For more information, call us at 972-243-9673 or email us.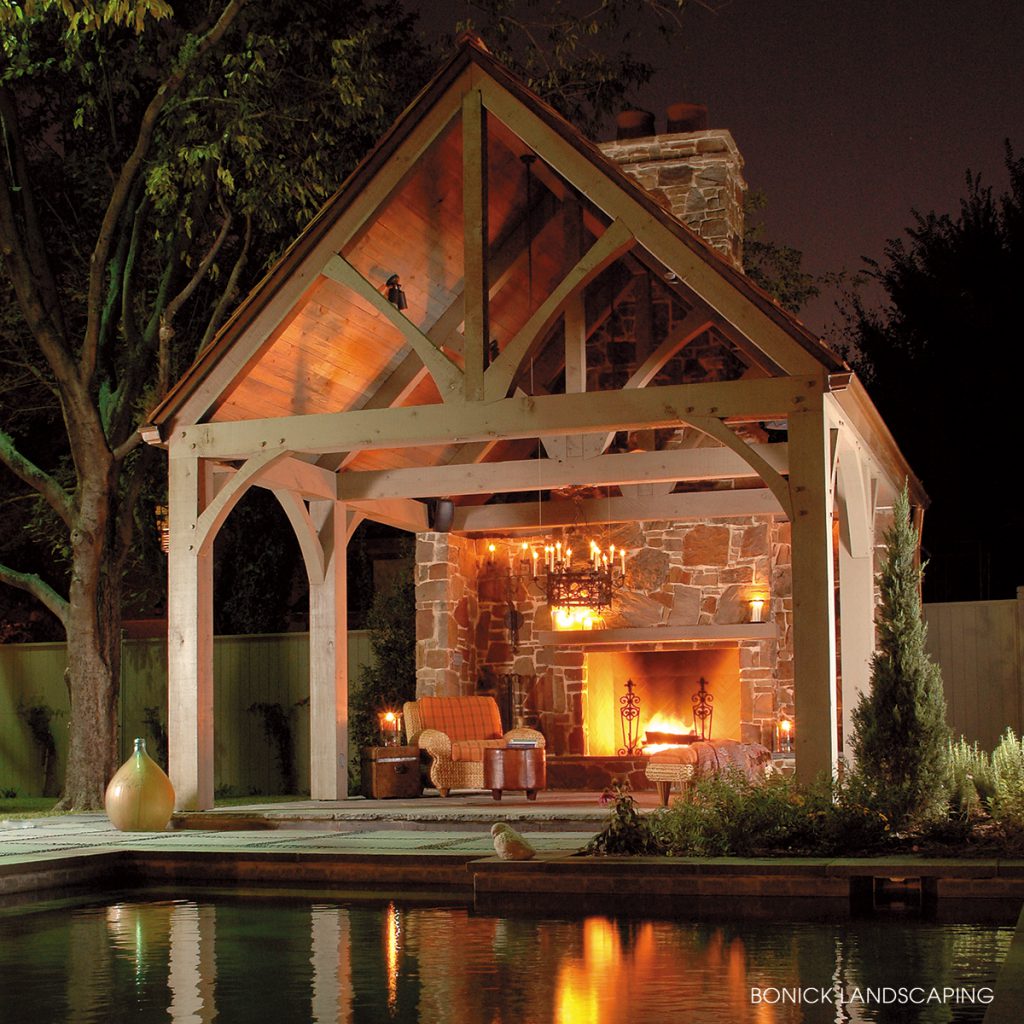 For over 30 years, Bonick Landscaping has served Dallas area clients with the highest standards looking for out-of-the-ordinary luxury landscape design and pools by offering the best in service, workmanship, and plantings. Services include hardscape and landscape design, pool designs, pool construction and installation, lawn care services and garden maintenance, pool maintenance, and more. For discerning clients in Dallas who want to express their own distinctive style through their landscaping, Bonick Landscaping can help you realize your dream. Visit our website at www.bonicklandscaping.com.