< Back to News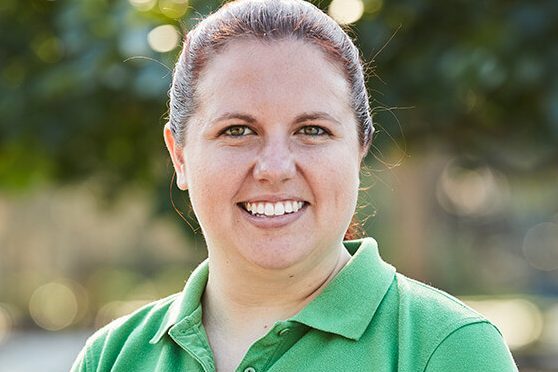 Meet Megan Carpenter, Dallas Garden Manager
February begins to pick up in the landscaping industry as we prepare our clients' homes for spring, so we'd like to introduce you to our wonderfully talented and personable garden manager, Megan Carpenter. 

Bonick Landscaping owes its success to the commitment, creativity, and expertise of our employees. Our staff is our largest asset and our biggest differentiator, and we love taking the time to showcase them.

Interview by Tammy Vanderkolk
---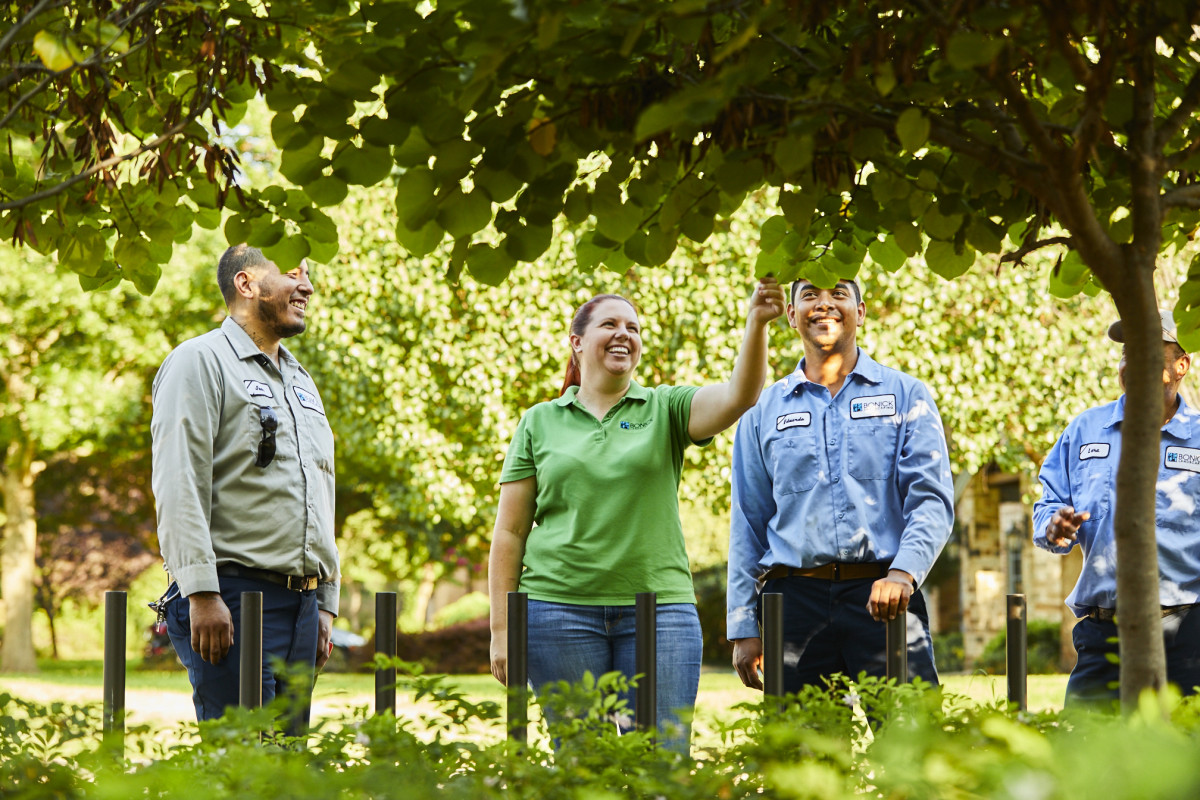 Hi Megan, Can you please tell us a little bit about your role at Bonick Landscaping?
I am a Garden Manager at Bonick Landscaping. I work with our maintenance crews to provide our customers with an outdoor living space that they will love to live in by utilizing proper maintenance practices and horticultural knowledge.
I bet you're getting busy with all of this unseasonably warm weather and spring just around the corner. What does a typical day look like in your world?
I arrive at our office in Irving at around 6 am. to get organized before our crews arrive at 6:30 am. I review their daily maintenance schedule and outline any details for their specified properties that need to be addressed. Then I go out into the field and assist crews on various job sites, answer any questions, and assess the job to make sure that we are providing our customers with the highest level of service. I also take this time to meet with my clients and walk their properties. I check the health of their landscape to be proactive for any maintenance opportunities that may arise. I typically end my day at the office, working on new enhancement estimates for my clients. (Enhancements can be anything from seasonal color to landscaping an entire bed.)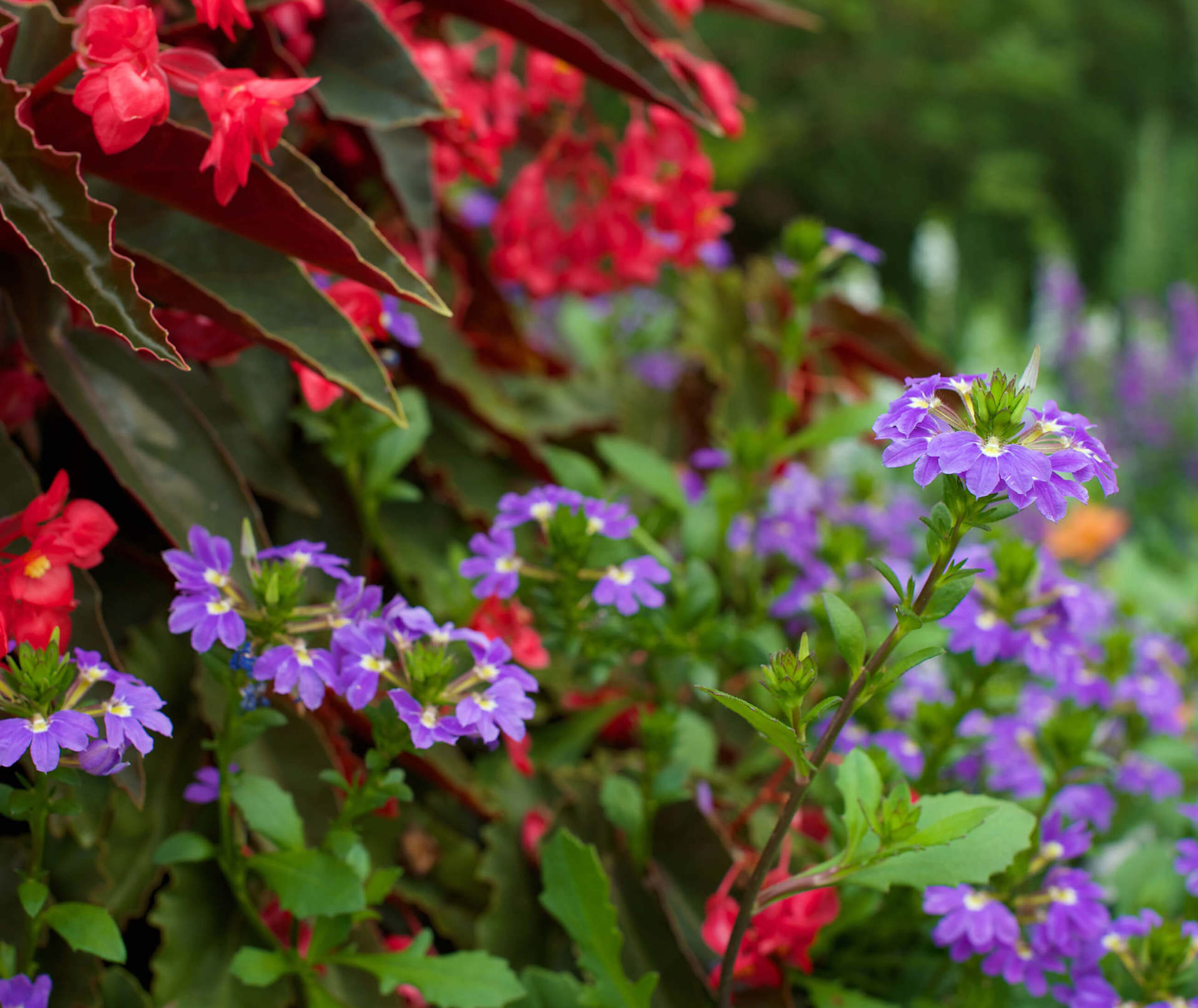 You sound very dedicated to your clients and I'm sure they appreciate it. What was your background before Bonick Landscaping?
I have been around the nursery business since I was about 6 years old via my mom. When I was 16, I started working for a plant vendor in big box stores around Dallas. This helped develop my customer service skills as well as my knowledge of the plant material in our area.
Sounds like you had some very early experience! So your mom works in the industry as well?
Yes, my mom is also a garden manager in the Dallas area—she is the one who encouraged me to apply with Bonick, which I am so thankful for. When my mom used to take me to work with her, I naturally fell in love with all things plants! I remember being excited each time new plant delivery arrived! I loved getting to have the first look at the fresh flowers and shrubs and examining their different characteristics. I would pick my favorites and try to find a special place for them in the nursery so they would be the first to sell.
How cute! What an inspiring place to take your daughter to work! I heard your husband also works in landscaping?
Correct. My husband is a foreman on an enhancement crew. He installs landscapes based on what garden managers sell their customers. Both he and my mom are very good at their jobs. Being in the same industry allows us to learn a lot from each other.
I bet it does—that's wonderful! What would you say is the most rewarding part of your job?
I love the feeling of knowing that I have made an outdoor living space that is unique and special that my customer loves to be in.
That sounds very rewarding. Could you tell us about a particular challenge you encountered on the job and how you solved it?
Every property provides its own set of obstacles. One issue that I face on a regular basis is the struggle of what plant will work best for the area that I am looking to enhance. There are so many aspects to be considered such as light filtration to the area, whether it should be a perennial or an evergreen, or how tall it should be. In tricky situations, I really rely on my teammates. We all have different insights that we bring to the table and being able to get their insight really helps me.
What important factors help you to best meet your client's needs? 
The two most important factors would be walking the properties regularly and maintaining open conversation. Touching base with the client regularly and updating them in real-time as an issue arises allows me to be on the same page and to easily work through issues that may arise.
That definitely sounds essential to your success. So, what are your favorite plants/trees?
How can I choose just one?! I think right now it is a Weeping Redbud tree. It has beautiful heart-shaped leaves on branches that arch towards the ground, it is just a perfect accent tree for a special touch!
Tell us more about yourself— What do you like to do when you're not at work?
I have two children—a 9-year-old and a 15-month-old. They keep me pretty busy when I am not at work! My favorite hobby is to bake. I love to make sweet treats for my family!
I'm sure they keep you on your toes! Ok, one last question—what do you like best about working at Bonick?
I think what sets Bonick apart is the fact that we have a strong team that genuinely cares and wants to provide our clients with the best service that we can.
I hear that often from your coworkers. Bonick sounds like a great family to be part of and it sounds like you are a huge asset to the team! Thank you, Megan!
Thank you!
---
You may also like:
Meet Services Division Manager, Ralph Edge
Meet Landscape Designer, Todd Piasczyk
Exceeding Client Expectations: An Interview with Glenn Bonick, founder of Dallas-Based Bonick Landscaping
For over 30 years, Bonick Landscaping has served Dallas area clients with the highest standards looking for out-of-the-ordinary luxury landscape design and pools. We pride ourselves in offering the best in service, workmanship, and plantings. Services include landscape design, construction, garden management, pools and collaborative projects with landscape architects and other industry professionals.
For discerning clients in Dallas who want to express their own distinctive style through their landscaping, Bonick Landscaping can help you realize your dream. Call us at 972-243-9673 or email us.