< Back to News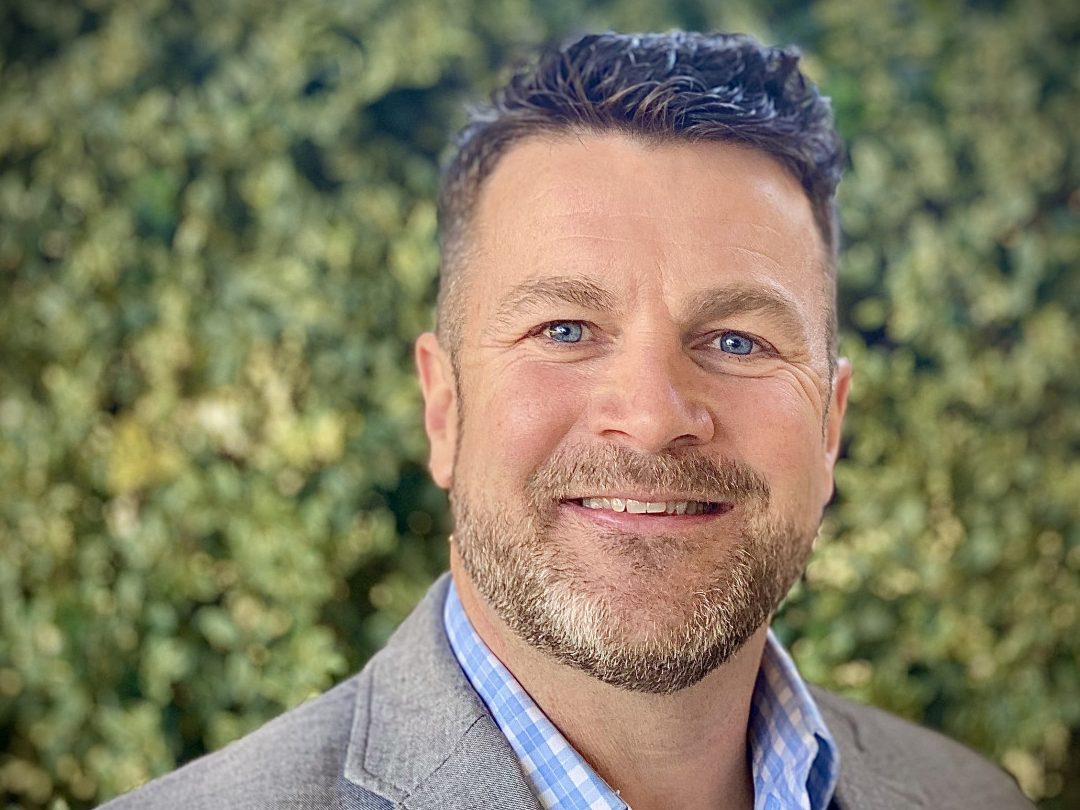 Meet Dallas Landscape Architect, Tom Nugent
This month, we'd like to introduce you to the newest member of our Bonick design team, Landscape Architect, Tom Nugent. Tom joined our Bonick family this October and we're thrilled with the creative contributions he brings to our staff. 
---
Tell us a little bit about your background before Bonick Landscaping. How did your passion for landscape design evolve?
Growing up, my grandfather owned a florist shop, and he helped to cultivate a passion within me for plants and horticulture.  We started gardening together when I was 5 years old. As a teenager and young adult, I worked in golf course maintenance and on a landscaping crew. It was during this time that I met a very talented landscape architect and was inspired to pursue a degree in landscape architecture. After completing my studies, I worked for 20 years at a prestigious design/build firm in the Washington DC area, specializing in award-winning residential design and construction. More recently, I relocated to Dallas, TX with Lambert's, as Design Manager and Studio Lead. After taking a traveling sabbatical, I was excited to return to Dallas to join the Bonick Team.
What would you say fuels your design inspiration?
I get a great deal of design inspiration from my reading and travels. Most recently, I have been inspired by the highly imaginative use of water and the richness of the colorful tilework seen in the Moorish gardens of southern Spain. Although these gardens were built centuries ago, the methods used to create beautiful garden rooms, and the cooling effects of water, color, and shade are very relevant to gardens here in North Texas. Closer to home, the monumental, natural landscapes of Arizona and the high-deserts of southern Utah have had an impact on some of my recent material selections. This has encouraged me to explore different types of stone and specific desert plants that can provide architectural interest while surviving and thriving in our hot Texas sun. These are just two examples of how my design philosophies are continually evolving through my travels and experiences. The challenge—and it is an exciting one—is to integrate all of these great ideas in practical and sustainable ways to create beautiful and functional gardens that enrich the lives of my clients.
What are 3 important pieces of information you need from a client in order to execute a design?
When meeting a client, I want to know how they desire to use the garden. For example: Will they be entertaining large groups of people hosting formal events, or will the garden be used for smaller, intimate family gatherings? What activities do they enjoy, and what are their children's activities?  Will they be doing the cooking for these events or will they be catered? What are their stylistic preferences, if any? Do they prefer "loose and natural" or a more manicured, "clean and green" look? I'm able to gain many clues just by observing certain things like the client's clothing and the decor inside their home.  This information can be helpful in selecting colors and textures the client likes and this creates a sense of continuity between the inside and outside spaces.
What advice do you have for potential clients thinking about starting a new project for spring/summer?
While a simple design project such as a planting renovation can be completed in 2-3 weeks, generally speaking, the master planning process for most projects may take a minimum of 6-9 weeks to go from the initial client meeting to a finished design. This process can be much longer if we are working as part of a multi-disciplined team, along with architects, interior designers, and engineers. So, for a client who wants to have a swimming pool garden completed and ready to enjoy with their family next summer, late fall or early winter is the ideal time to begin the design process.
What does your initial creative process look like once you sit down to begin a new project?
My goal when starting any project is to learn about my client and be active in listening and asking questions that will help me to determine what features they are most excited about implementing into their new space.  This could be a hidden sitting area or bubbling fountain where they can enjoy coffee with a secret view, a design that creates a "wow" factor from the street, or a simple paving pattern on a motor court that provides a unique and graceful entrance to the home.  Every client is different in terms of what is most important to them.  My job is to learn as much as possible about them and use my experiences, along with the opportunities of each particular site, to create a garden that will delight the client.
How would you describe your design style? Do you have any inspiration images that best reflect it?
My stylistic tendency gravitates toward a more naturalistic approach, but always with some organized structure.  As I mentioned before, my design style is always evolving based on my experiences. I prefer to incorporate my client's sensibilities and desires while allowing the architecture to inform the design style. A well-designed garden should be an extension of the architecture, providing a graceful transition from the house and street while maximizing any attributes of the site. I want to create gardens that thrill our clients, help to extend the architecture into the garden, and are sustainable.
What do you like best so far about working at Bonick?
I have been impressed with the professionalism, respect, teamwork, and strong desire to please the clients while creating great gardens. There is a genuine warmth and joy of serving here that I really like.  I am happy to be a part of the team.
We're so happy to have you, too, Tom!
---
Bonick Landscaping owes its success to the commitment, creativity, and expertise of our employees. Our staff is our largest asset and our biggest differentiator, and we love taking the time to showcase them.