< Back to News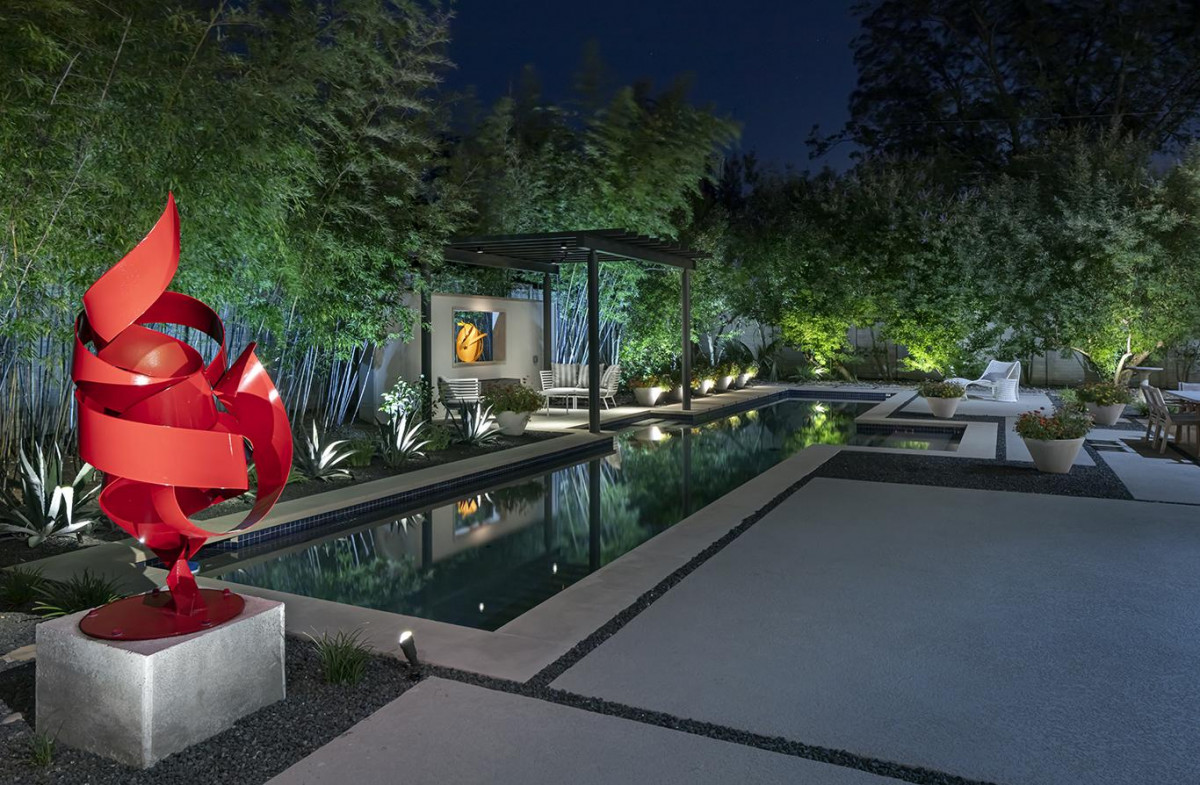 Go Glam with Garden Sculpture
7 Factors for Selecting the Right Sculpture for Your Gardens
DFW boasts an emerging art scene, and one of its many highlights is its sublime sculpture artists. From the gardens of the
Nasher
or
Modern
to the exquisite and eclectic pieces that adorn our city squares, outdoor sculpture elicits joy to its beholders throughout our metroplex. But why limit yourself to an occasional viewing of the Vortex? You can admire art from the comfort of your own home by incorporating garden sculpture into your landscape. Whether desiring a splash of sophistication or uplifting spirits with whimsy, adding sculpture to your outdoors can instill a sense of personal style, enhance the beauty of your landscape, spark conversation, increase the value of your estate, and provide enjoyment for years to come. So where do you begin?
1. Sculpture Types
First, consider your options. What we may perceive as sculpture actually extends far beyond the traditional form. From colorful, artistic creations to large pottery or benches, architectural trees, sculptural walls, or even resplendent water features, garden sculpture offers numerous choices for every aesthetic.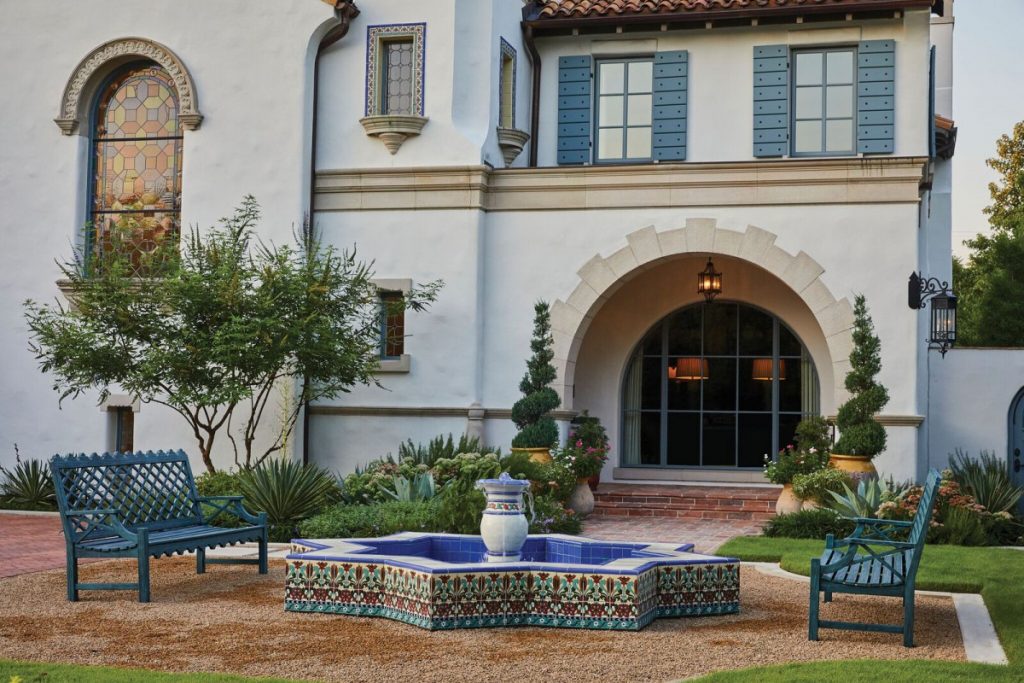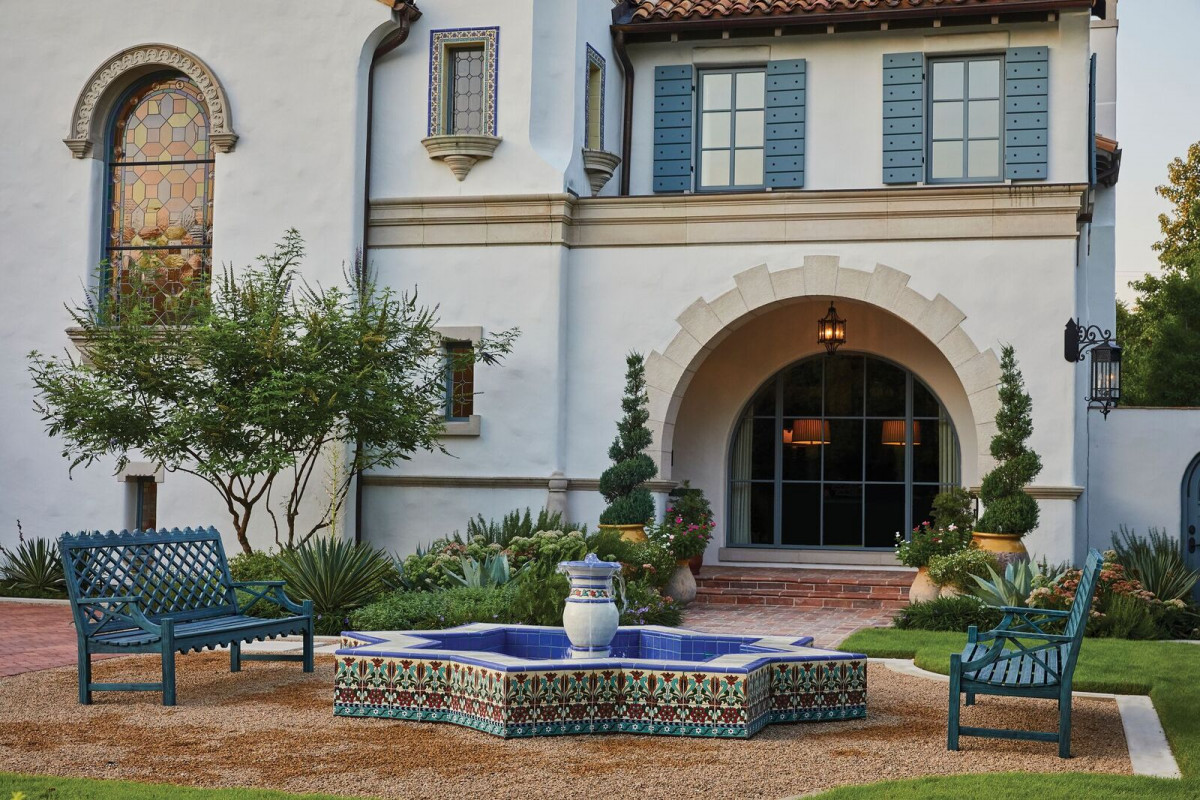 2. Style
Before selecting your garden sculpture, consider the style of your home, your landscape, and your personal taste. Does your estate boast clean, contemporary flair, or more of a Mediterranean vibe? Also, think about what emotion you'd like your art to evoke. Do you wish to exude elegance or perhaps infuse a little humor? All of these elements come into play when selecting the perfect piece for your surroundings.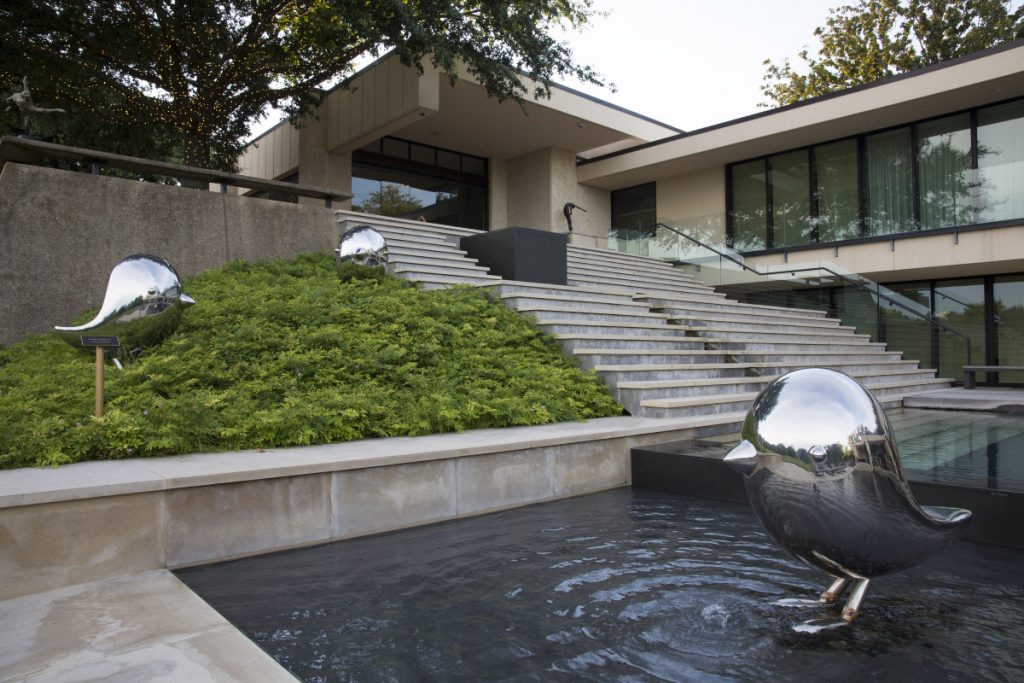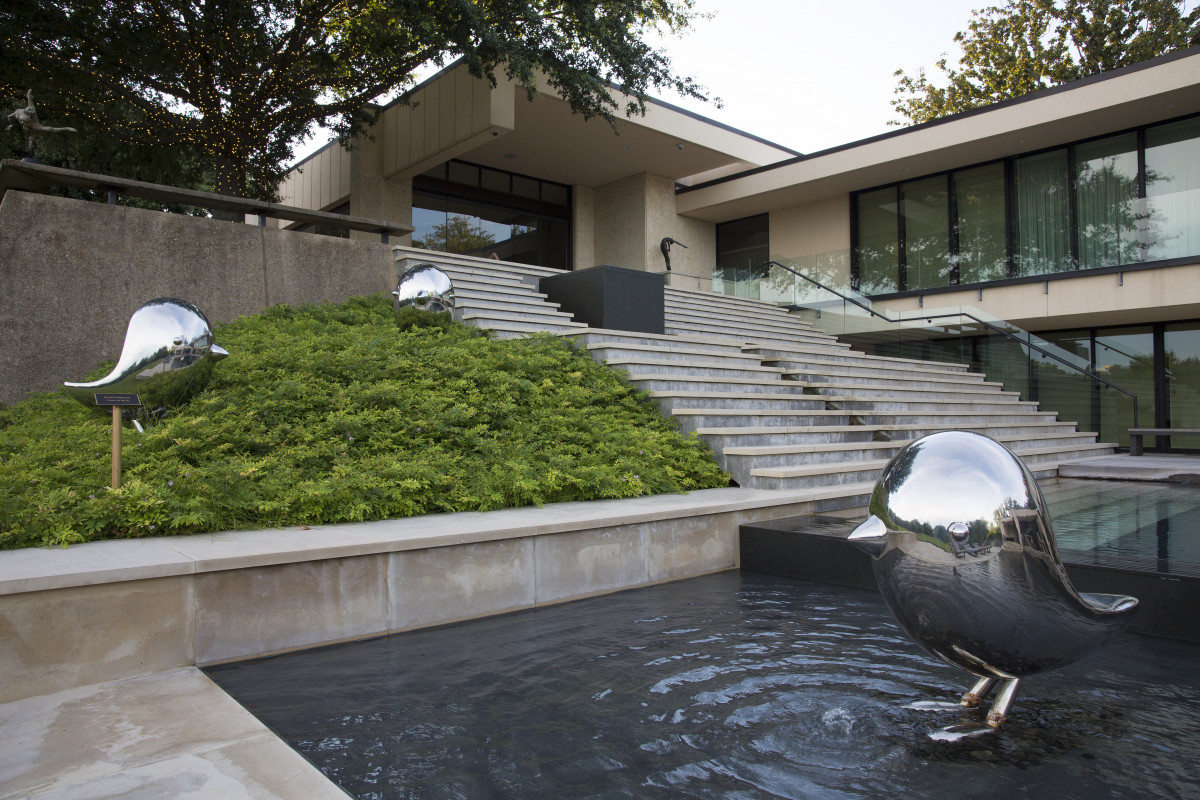 "BIRD" – Brad Oldham
3. Materials
From durable metals like bold brass, bronze, aluminum, or sleek, powder-coated steel to formal limestone or concrete, or even nature itself, garden sculpture materials can vary as much as their creators.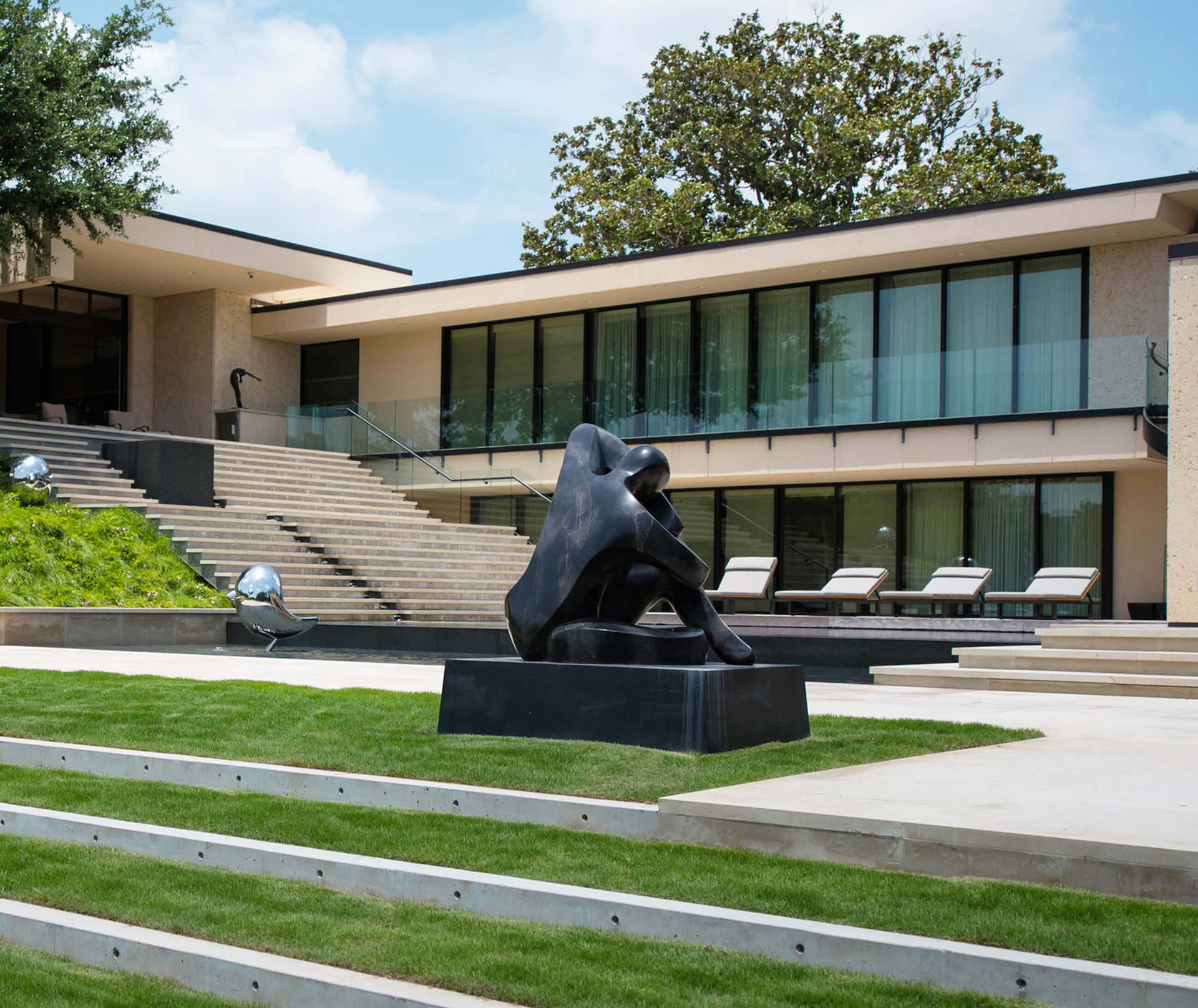 4. Size
Don't forget to factor in the size of your outdoor area when selecting your sculpture.  The key is to highlight your gardens, not overwhelm them.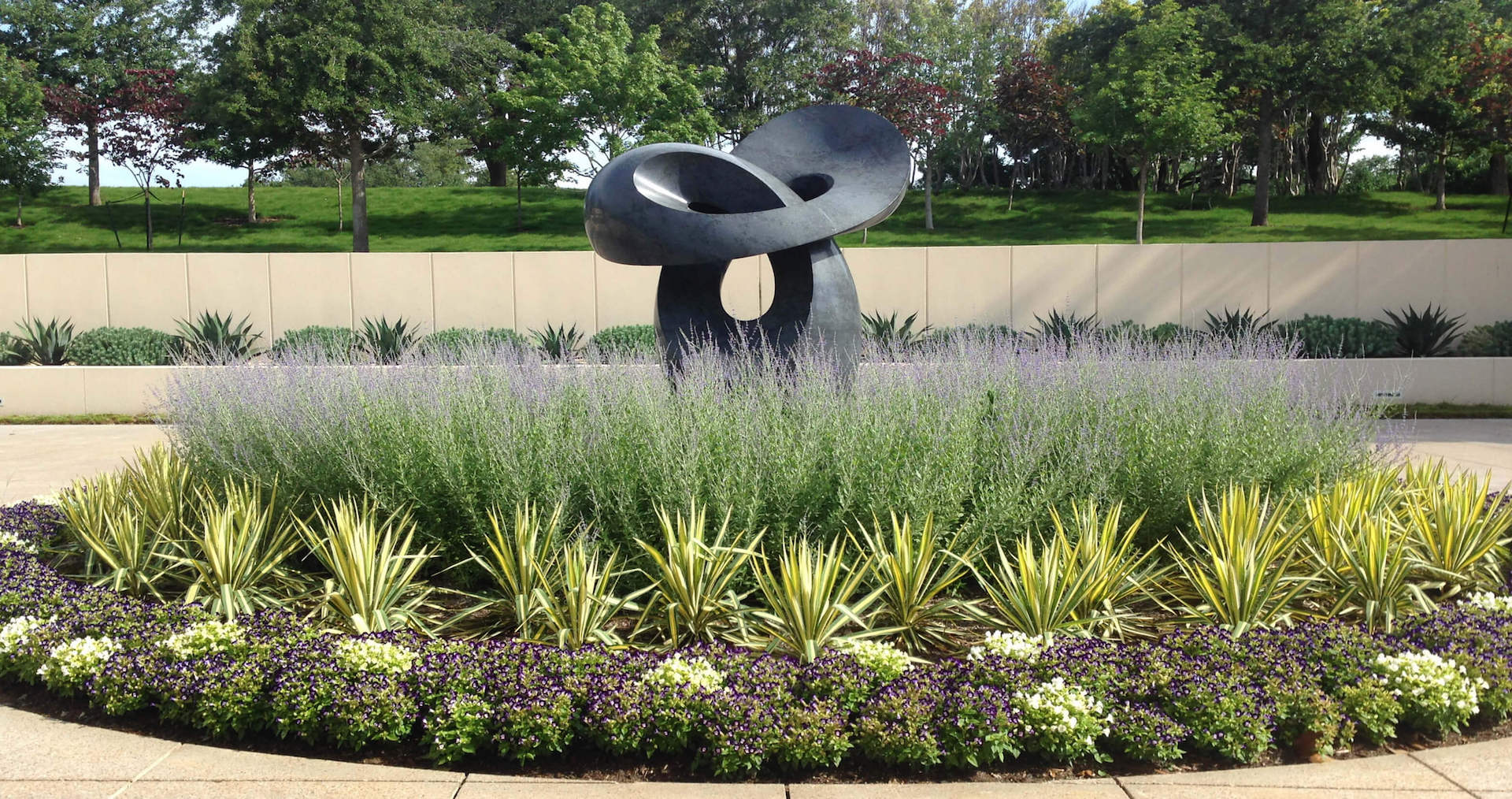 5. Placement
When choosing a focal point for your outdoors, consider your preferred placement and the various viewing angles. Are you looking to create curb appeal or backyard serenity? Pro tip: Positioning your pristine art piece amongst a clean, simple landscape allows the eye room to rest upon your fabulous focal feature.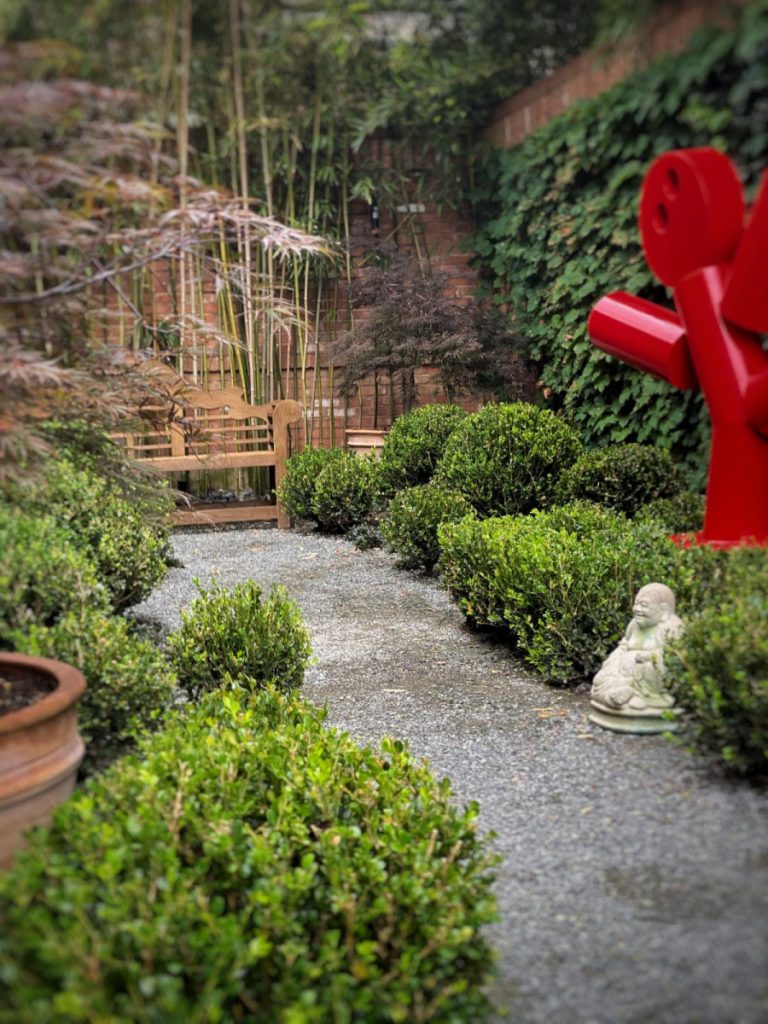 "Fat Happy" – Barret DeBusk
6. Surrounding Elements
Selecting the ideal background and pathway toward your sculpture, incorporating added elements, and illuminating it properly for optimum nighttime viewing is equally important. Enhance the senses with sights, sounds, scents, and texture.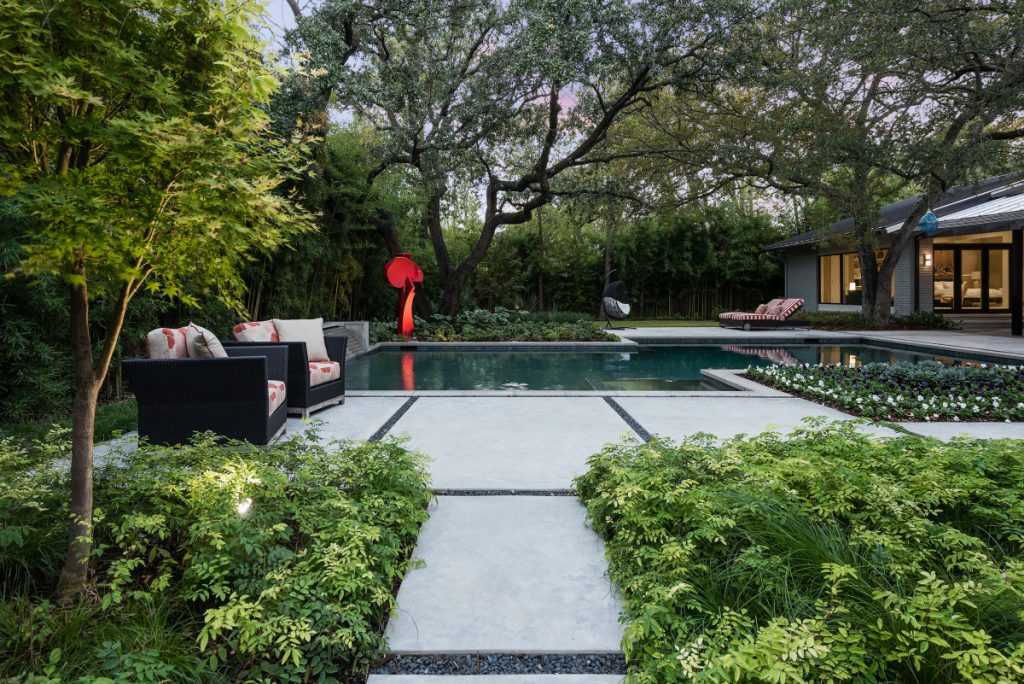 Sculpture: Nic Noblique; Photo: Stephen Reed
Plants
Plants can serve as a backdrop, compliment the color of your garden sculpture, and add seasonal interest. Your professional landscape designer will take all of this into consideration when creating the ideal surroundings for your art.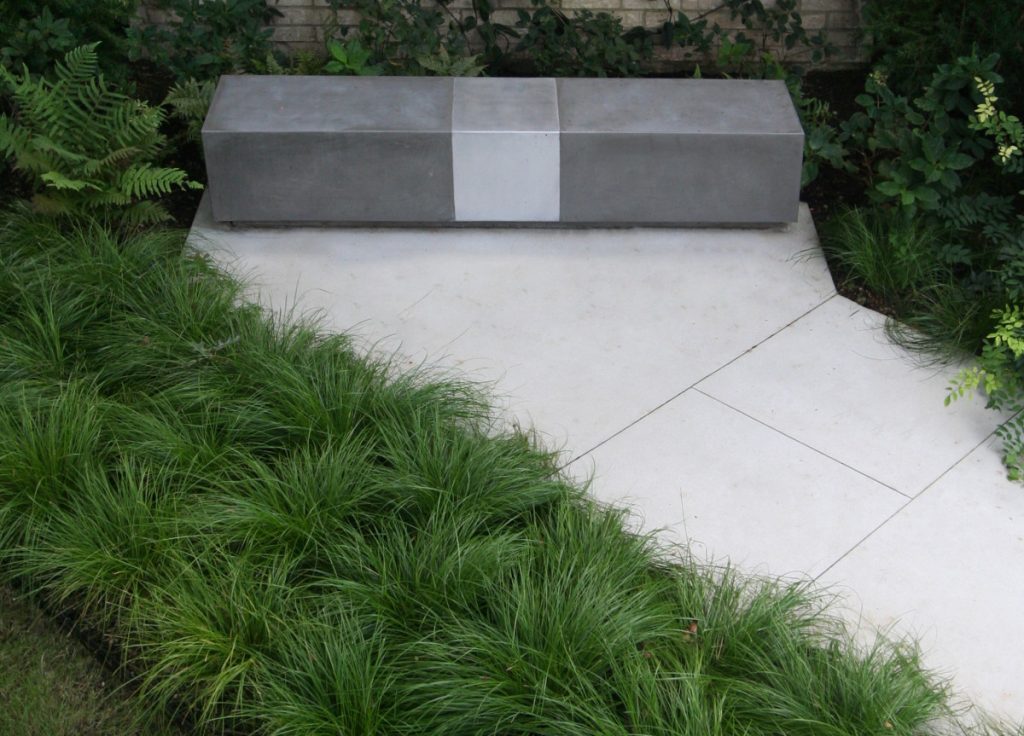 Sculptural Bench: Studio Marekko
Pathways
Creating a path toward or even around your sculpture can assist in making it a focal point of your garden. From concrete, terrazzo, limestone, or gravel, selecting the right materials for your pathway to compliment your art is an integral part of the design process.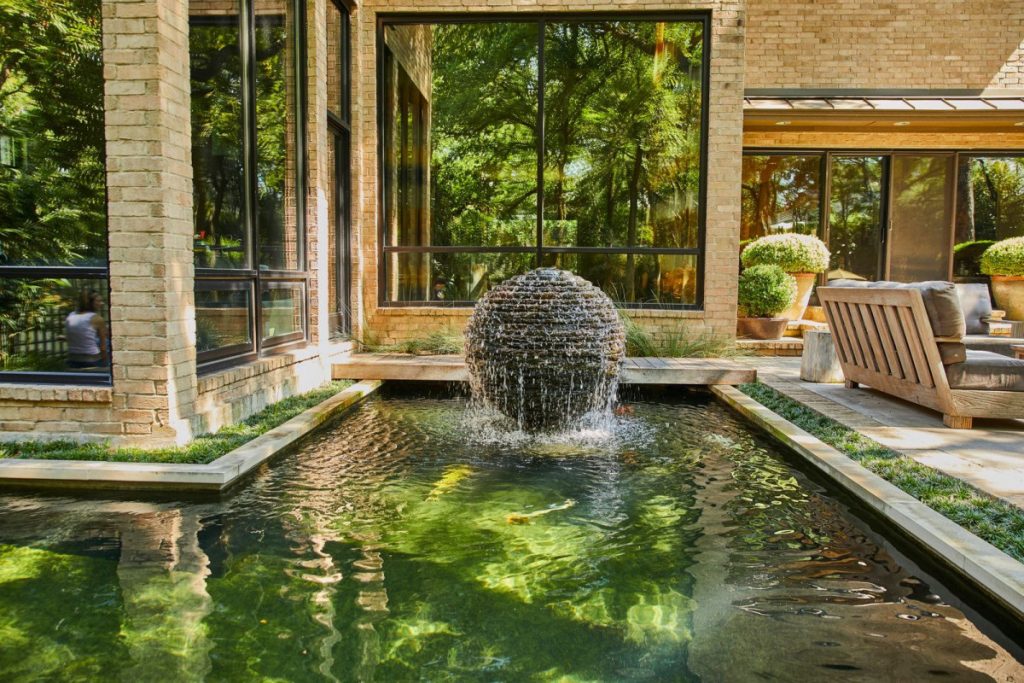 Water Features
A soothing water feature can add the element of serene sound, lift spirits, and even be a sculptural element in itself.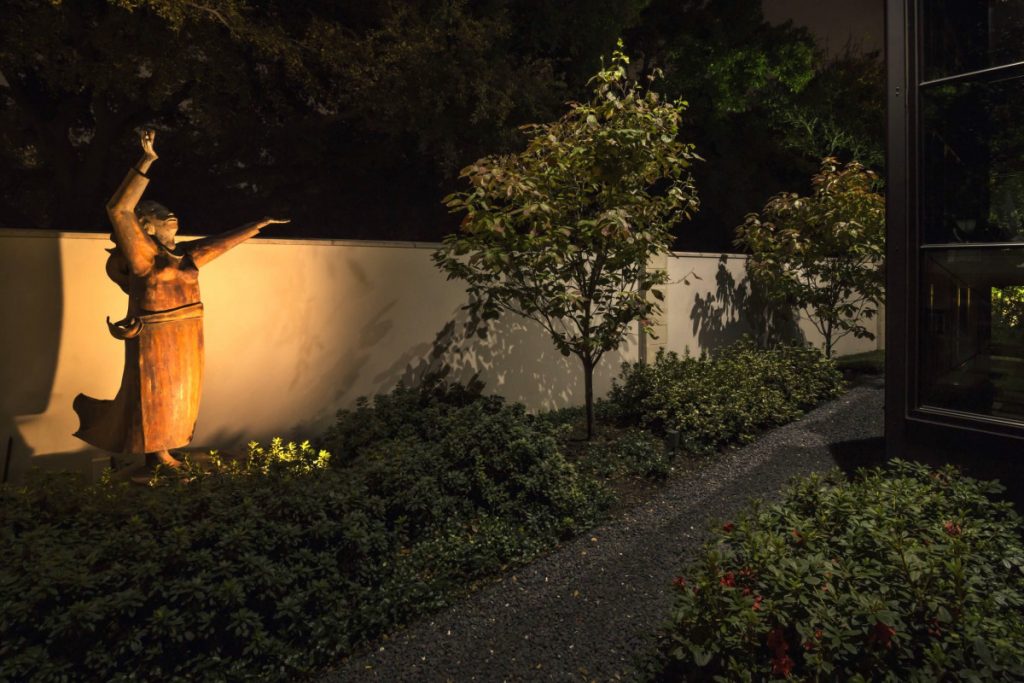 Sculpture: Willian Prokopiop; Photo curtesy of Lintz Services
Lighting
While ambient cityscapes or starry nights can certainly enhance your art's beauty, in order to fully enjoy your garden sculpture under the evening sky, selecting the proper lighting is key. Not only can it showcase your garden sculpture, but the right outdoor lighting can bring your entire landscape into vibrant view.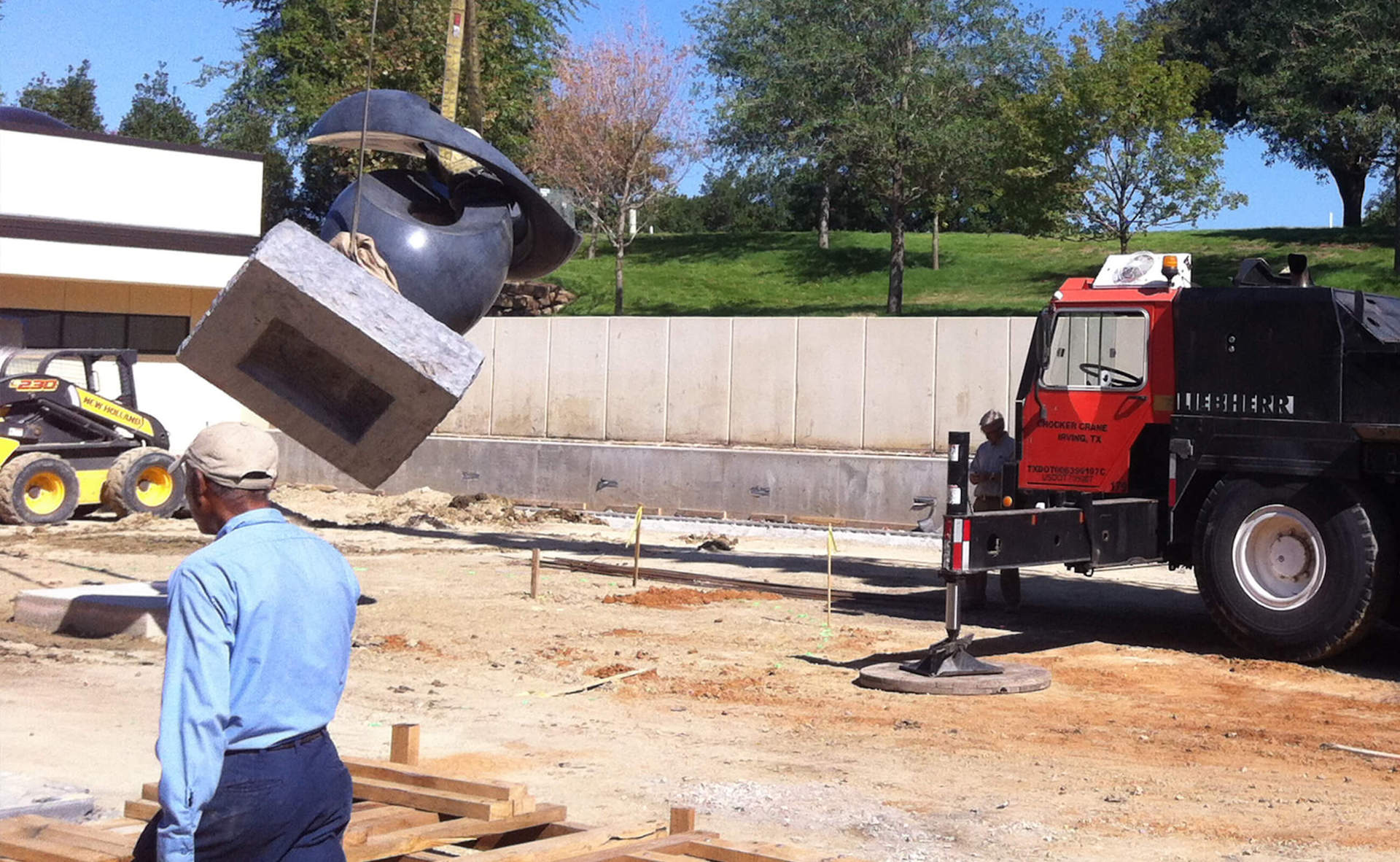 7. Logistics
Finally, once you've procured your art piece and determined its future home within your landscape, it's crucial to plan ahead to assess any construction needs. Depending upon how larger your garden sculpture is, you may need to consider these important factors into its installation:
Access for construction vehicles
Concrete footings
Crane for placement
Professional installation
With a passion for the local DFW art community and a penchant for upscale style, Bonick Landscaping can not only help you source your sculpture, but their full-service teams can plan its perfect location, design the surrounding landscape, and complete the installation. Allow Bonick to elevate your garden escape with an architectural aesthetic that's uniquely you.