< Back to News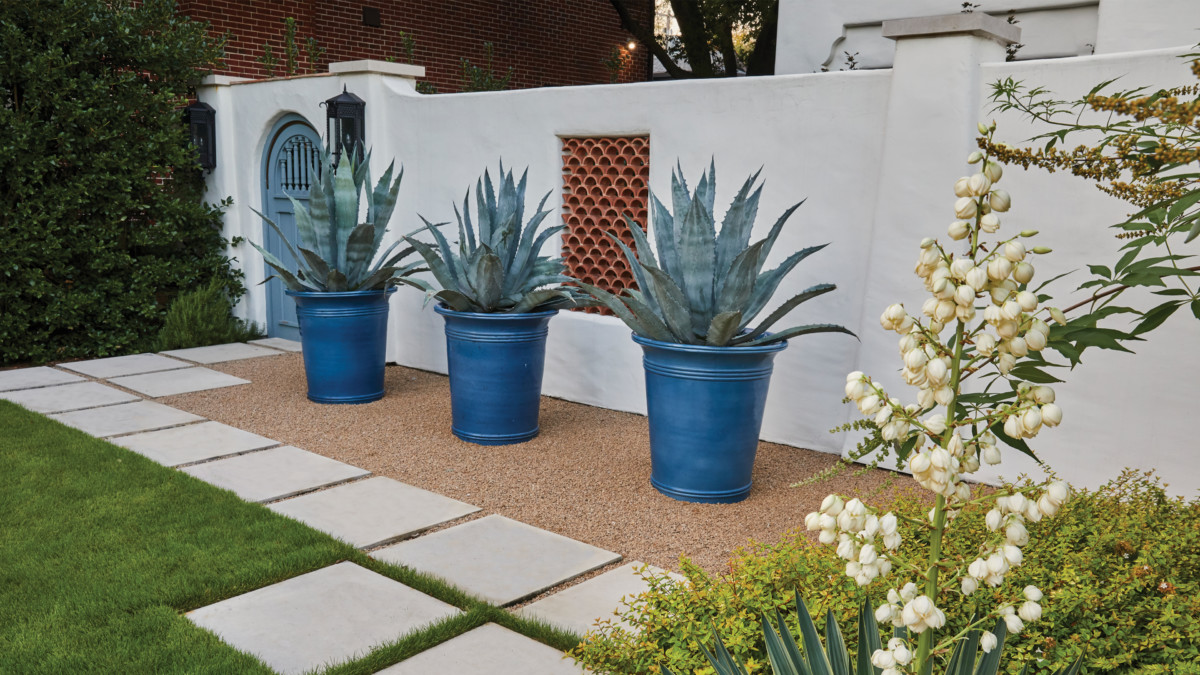 Developing a Drought-Tolerant Landscape
Here in record-breaking triple-digit Texas, we're massively melting after the short walk to and from our cars on our daily commute. Our lawns and gardens are suffering, too. While we anxiously await the next rainfall, let's explore some options to keep your landscape looking beautiful in these hot summer and early fall months.  
What is a drought-tolerant landscape?
We like this description from The Spruce:
DROUGHT: "a period of dryness especially when prolonged; specifically: one that causes extensive damage to crops or prevents their successful growth."
TOLERANT: in the broader sense: "capacity to endure pain or hardship," and, more specifically, "relative capacity of an organism to grow or thrive when subjected to an unfavorable environmental factor."
"Pain or hardship" is a great way of describing the seemingly endless string of sweltering high 90s – 100s we experience here in Dallas. Our rose bushes are shriveling, our grass is drying, and our soil is cracking. Just like we're consistently parched and have to increase our water intake when working outdoors, our plants have special needs, too. However, drought-tolerant plants (or carefully positioned plants to create a drought-tolerant landscape) have the capacity to thrive and grow in these drought-like conditions.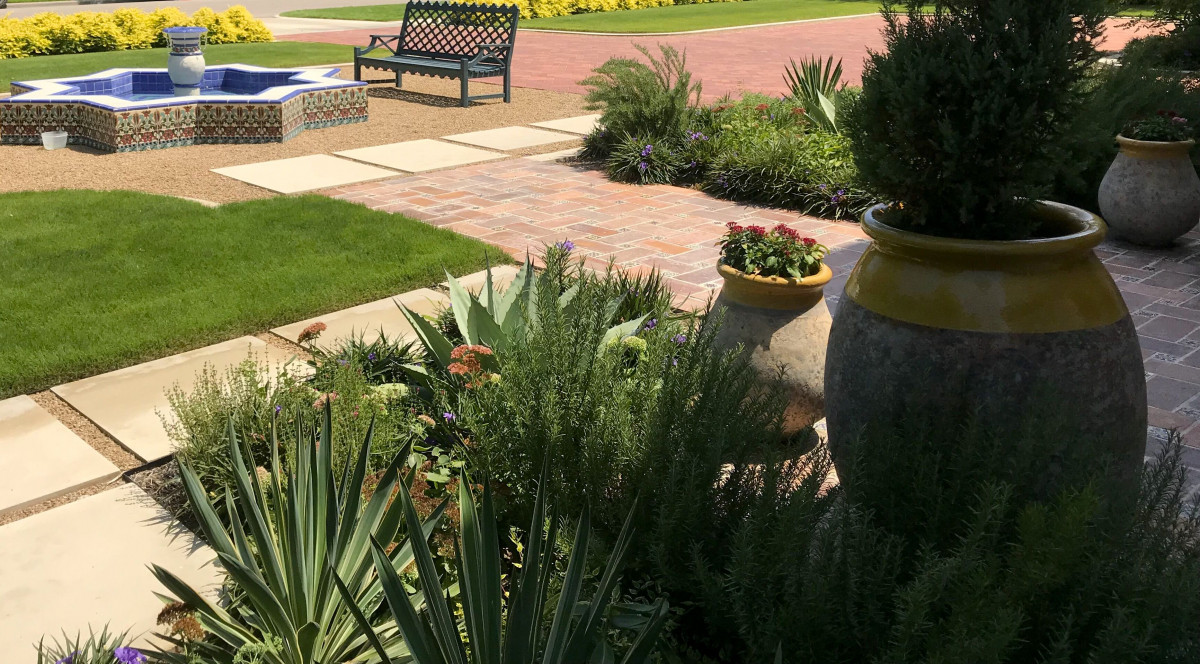 Location, Location, Location
Most plants can actually be drought-tolerant if properly located. Two major factors to achieving a successful, drought-tolerant landscape are:
We practice hydro zoning by grouping plants with similar sun, water, and soil needs. Learn more about hydro zoning.
Irrigation Systems


A carefully-designed watering system delivers the correct amount of water tailored to each plant's specific needs. This can be more expensive but pays off in water usage over time.
The main thing to keep in mind is that every property is different. Even some areas of your yard can vary tremendously by soil type, sun exposure, moisture levels, and evaporation rates. With each project, we try to educate our clients on the best plants and materials suited to their particular environment.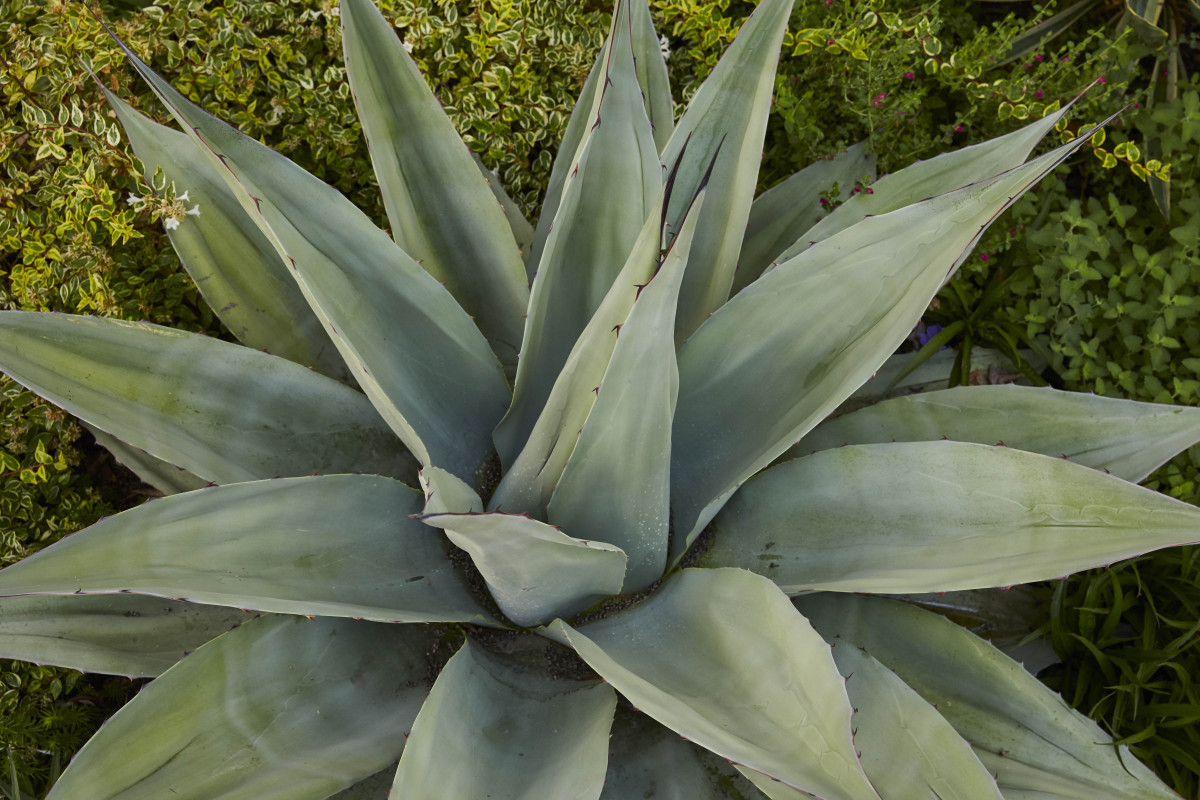 Here are some of our favorites:
PLANTS
Yucca

Agave

Succulents

Chinese Fringe Flower

Texas Sage

Lavender

Rosemary

Thyme

Lomandra

Lantana

Prickly Pear Cactus

Native ornamental grasses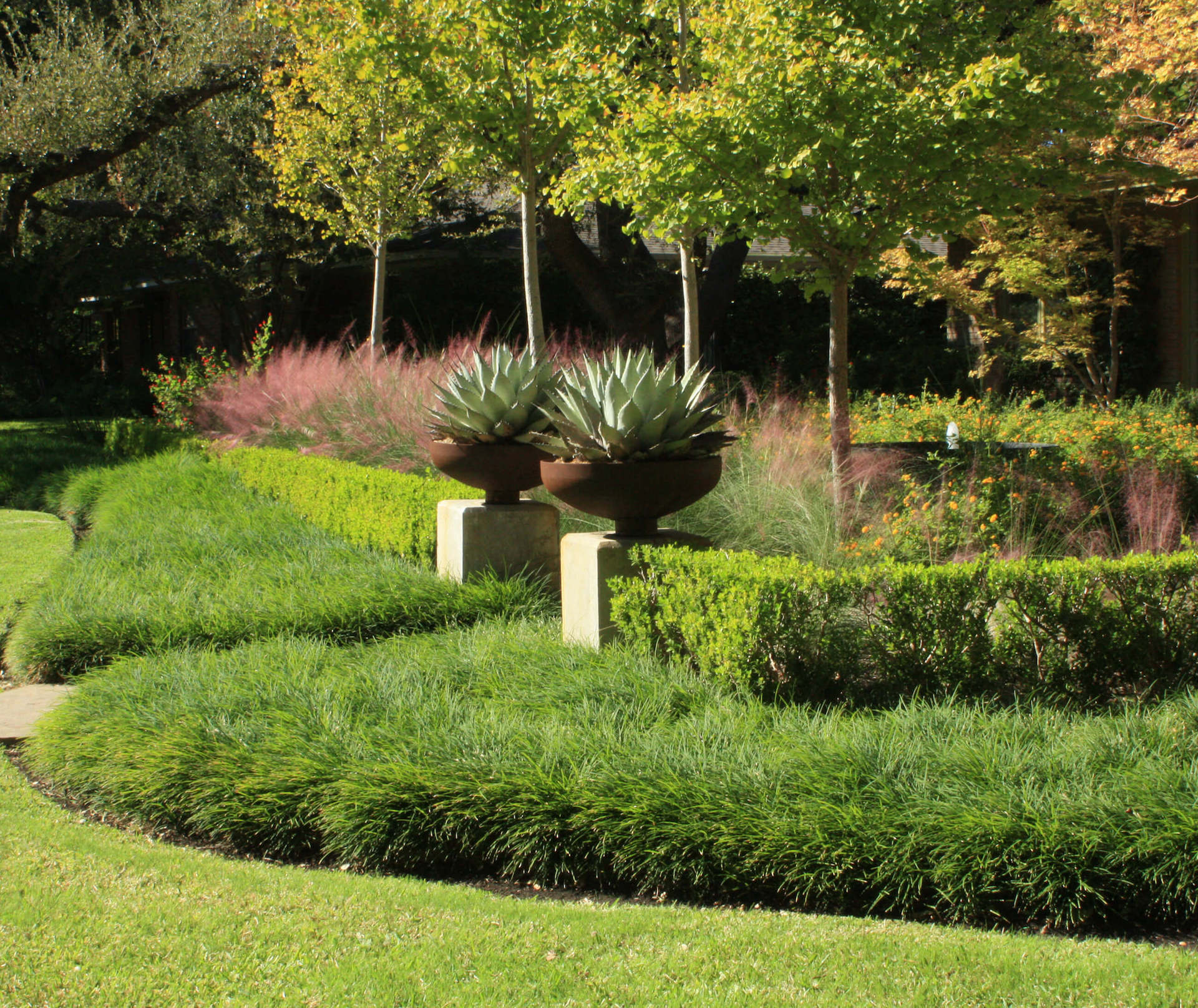 The good news is: You don't have to give up green landscaping in exchange for using less water. There are plenty of options to achieve a lush, luxurious drought-tolerant landscape that will withstand our brutal Texas heatwaves.
We'll take a tour of turf and other alternative ground coverings in our next blog post. Stay tuned…
Contact us and we'll tailor a landscape plan perfectly suited to your needs.
RESOURCES