< Back to News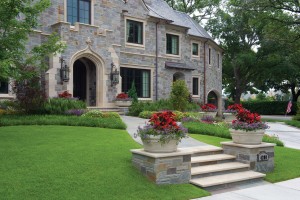 Bonick Landscaping's Award-Winning Lawn Care Services
I founded Bonick Landscaping over 30 years ago because I have a passion for good design, creating beautiful environments and nature. Starting my own company allowed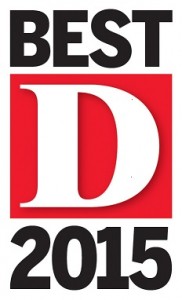 me to pursue my passion. Just as importantly, it allowed me the pleasure of surrounding myself with a team of others who share my passions and appreciation of excellence and that is what today's blog post is about: the team.
As Michael Jordan once said, "There is no 'I' in teamwork, but there is in win." Recently, the Bonick Landscaping team won "Best Lawn Care" in D Magazine's annual 2015 Best of Big D Awards. I could not be prouder of this recognition of the experience, knowledge, and service-orientation of our team members, especially knowing that it is our loyal clients who voted for us to receive this honor. Nothing speaks louder than support from current and past clients and we thank all who supported us in getting this award.
Why Dallasites Prefer Our Lawn Care Services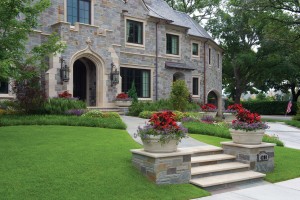 Providing good garden management and lawn care services starts with having a knowledgeable and experienced landscaping team but requires so much more. Most would say that what distinguishes Bonick Landscaping from other landscaping design/build and maintenance firms in Dallas is our results: the beautiful environments we create. I believe it is how we get to those results that make the difference.
Proactive Customer Service – At Bonick Landscaping, each project and client is assigned a garden manager who is ultimately responsible for the delivery and results of our services. They manage and monitor the landscape and anticipate needs, rather than waiting for problems to arrive and then reacting to them.
Excellent Communications – We place a very high value on keeping clients well-informed, with an understanding that communication is leadership. In organizations and relationships of all kinds, poor communication is a problem in and of itself that can lead to even greater problems.
Conscientious Care – Each team takes personal pride and "ownership" in the lawns they maintain and/or create and truly cares about and believes the customer experience is part of their job. We've all heard horror stories of project work either inside or outside of a home that made an owner eager to see the last of the project team. Our managers and team members understand that it is vital to make sure the client experience is always pleasant.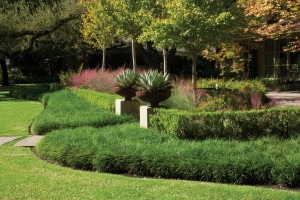 About Our Lawn Care Services
Bonick offers a wide range of lawn care services in Dallas from lawn mowing and plant bed maintenance to comprehensive grounds management that includes everything from full lawn maintenance and seasonal color enhancements to fertilizing and insect and disease control, mosquito control systems, and sprinkler system repair and inspection. While most of our clients opt for weekly maintenance services, we also offer our garden and lawn care services on a bi-weekly or monthly basis or simply as needed. Some clients just want seasonal color and garden enhancements to get them back on track as they move from season to season or an occasional "facelift" when their landscaping is overgrown or past its prime. Other clients are happy with the service they are using for basic mowing, but feel they need a higher level of expertise for fertilization and nurturing care. We also get calls from clients who have a big event planned at their home and simply want to make sure their gardens and lawns look their very best. Whatever your lawn care needs are, Bonick Landscaping is here to serve you.
For over 30 years Glenn's firm, Bonick Landscaping, has served Dallas area clients with the highest standards looking for out-of-the-ordinary luxury landscape designs and pools by offering the best in service, workmanship and plantings. Services include landscape and hardscape master planning, pool design, pool construction and installation, estate management, lawn and garden maintenance and more. For discerning clients in Dallas who want to express their own distinctive style through their landscaping, Bonick Landscaping can help you realize your dream. Call us today at 972-243-9673.