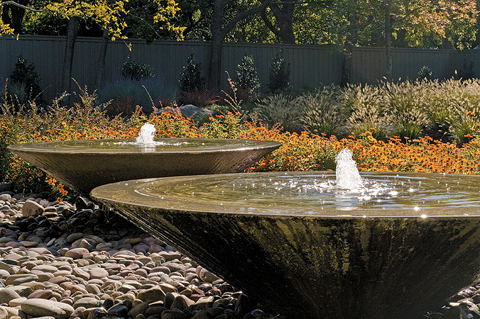 Dallas outdoor fountains, ponds, koi ponds and other water features by Bonick Landscaping
Adding a water feature to your yard can create a sense of tranquility while bringing dramatic beauty to the environment. The sound of water brings a soothing quality to the landscape while subtly masking more intrusive, ambient noises. From a simple fountain or koi pond to a bubbling stream or cascading waterfall, Dallas's Bonick Landscaping gives careful consideration to the overall setting, creating a design and carefully choosing the right materials for the surroundings.

Quality design and engineering are key when creating water features such as fountains, koi ponds, water gardens and pools that function well and last a long time. Bonick Landscaping is known for quality design, construction and installation practices. With over 30 years of experience serving customers in the Park Cities, Preston Hollow, Lakewood and the entire Dallas Metroplex, Bonick Landscaping is your best choice for quality water features.
View the Bonick Landscaping outdoor water feature design gallery.
Find out more about our other services.