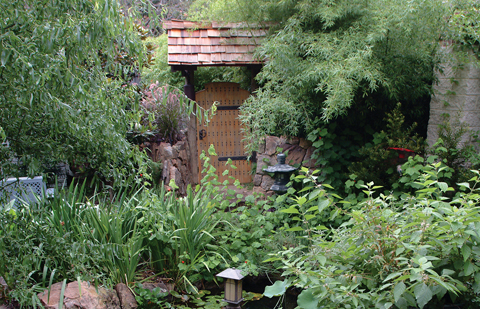 Distinctive Dallas garden designs that enhance your home
Great landscaping is about achieving the right balance between design, materials and budget. For this reason, Bonick Landscaping of Dallas does not specialize in a particular style or specific materials. We consider the full scope of possibilities for each project taking into consideration the architecture of your home, how you perceive it, your personal vision and style. Due to the relative mildness of our climate, Dallas gardens are flexible spaces that host everything from xeriscapes to lush rose gardens. Our garden designs reflect your taste and aesthetics and feature hardy plants which are suited to your environment. The best gardens are always personal, so we encourage you to tell us every plant you like (as well as those you don't) so that we can design a garden you'll love that expresses your artistic side.

Bonick Landscaping has built a reputation as one of the premier Dallas garden design firms. Our clients are discerning customers who want the best in custom garden design, combined with quality materials and expert craftsmanship.

View the Bonick Landscaping garden photo gallery.

Find out more about our other services.