< Back to News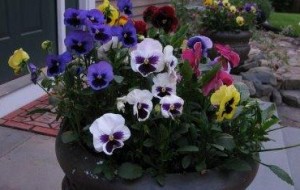 Gardens: It's Time for Pansies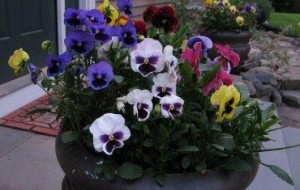 It's fall, which means garden centers are full of pansies, which are cold hardy and will bloom in your garden all the way through spring. Anything but exotic, and not particularly fancy, pansies have been a favorite of gardeners since the 16th century. A member of the violet family, the Pansy gets its name from the French word pensée, meaning "thought." It was so named because the flower is reminiscent of a human face that in the heat "nods" forward as if deep in thought. My favorite pansy related trivia, however, is that in early drafts of Gone With the Wind, Margaret Mitchell name the main character Pansy O'Hara. Now that would have been a true oxymoron.
Remember when trying to decide where and how to plant pansies and other flowers that for visual impact in your garden you'll need to group enough together for impact.
For over 30 years, Bonick Landscaping has served Dallas area clients with the highest standards looking for out-of-the-ordinary luxury landscape design and pools by offering the best in service, workmanship, and plantings. Services include hardscape and landscape design, pool designs, pool construction and installation, estate management, lawn care services and garden maintenance, pool maintenance, and more. For discerning clients in Dallas who want to express their own distinctive style through their landscaping, Bonick Landscaping can help you realize your dream. Call us at 972-243-9673 or visit our website at www.bonicklandscaping.com.