< Back to News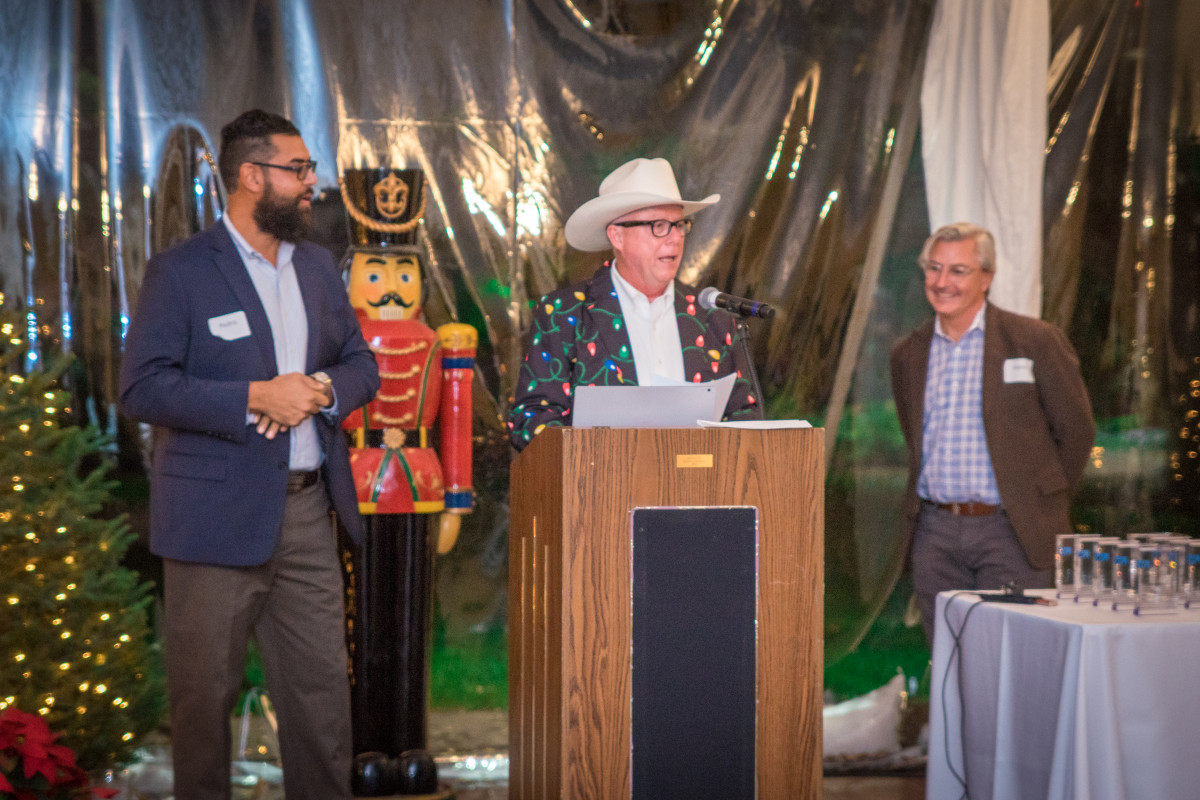 On the Edge of Evolution
A Decadent Decade of Service with Ralph Edge
The effervescent, larger-than-life leadership of Ralph Edge has been an instrumental part of Bonick's growth over the past 10 years. Although Ralph began his Bonick career as the Director of Landscape Construction, Glenn Bonick quickly discovered that his talents were strongest in service. He emboldened Ralph to flourish within his skillset and admired his team's growth as Ralph groomed a talented group of garden managers. Over the years, the network of teams that comprise Bonick's unique workplace have become extended family to one another. But, all good things must come to an end, and it's with bittersweet sentiments that we announce the retirement of our beloved Services Division Manager, Ralph Edge. Our plant-passionate, blithesome Bonick leader will be with us a decade come June 1, and he fittingly bids us and the workforce adieu on his ten-year anniversary. Words can't possibly describe the indelible mark that this memorable man has made on all of us here in the Bonick family (but we're certainly going to try). Read on for an in-depth look at the legacy Ralph leaves with his fellow teammates, learn about his future plans, and the transition of his crucial role.
"Ralph's ability to lead and coach his team has been one of the joys of my career. I have enjoyed the past ten years with Ralph, and I feel he has mentored me more than I have ever been able to give him. Ralph's passion for learning and sharing his knowledge has made me a much better person."  — Glenn Bonick
Ralph's Career History
First and foremost, Ralph humbly admits he'd never call himself a horticulturist, but a plant lover & professional in the industry. Although he spent junior college in a horticulture program & received several certificates from the Texas Nursery & Landscape certification program, he didn't start out working in horticulture. In fact, the exuberant secondary education and biology major spent his early years working his way through high school and college, and eventually up the local retail drug superstore ladder. Ralph wound up overseeing 22 stores until the company was eventually bought out. He then spent a brief stint working at a nursery before the kind-hearted people-person that he is, entered the second phase of his career in ministry. After nearly twenty years of spreading his infectious joy as a church chaplain in nursing homes and jails, Ralph returned to the green industry to work in irrigation. In 2012, he eventually landed himself what he calls "the highlight of his working career" by beginning his role at Bonick Landscaping.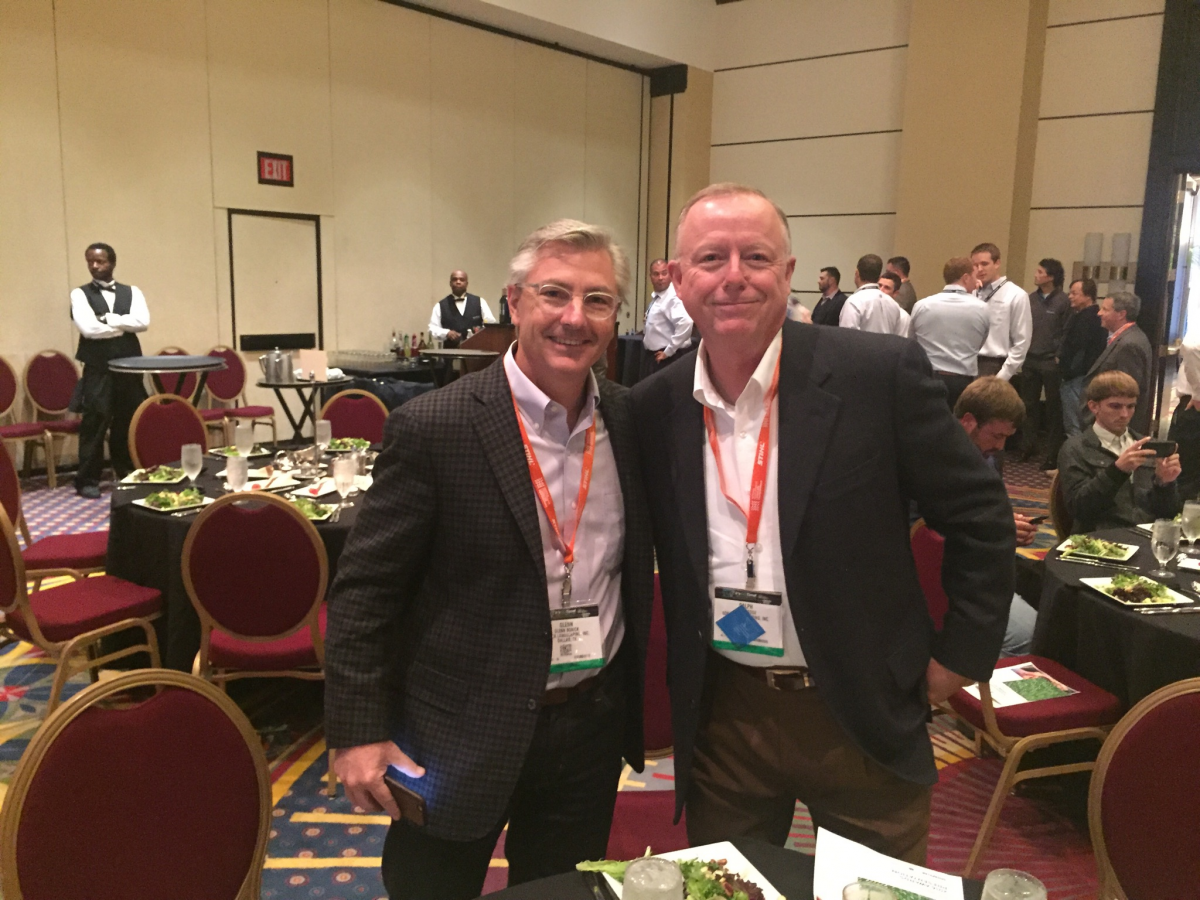 Ralph's Relationships at Bonick
Between his close comradery with Glenn and others, and the positive, employee-centric view that this progressive company holds for its employees, it's no wonder that Ralph considers the past decade as the pinnacle. Bonick truly embraces the importance of relationships—relationships between its staff and their families, as well as clients, vendors, subcontractors, and industry partners.
When I inquire about Ralph's favorite memories or accomplishments he's made at Bonick, he quickly admits that he'll miss the people. "We've made some great things together, but it's really all about the people."
As far as highlights go, Ralph cites "watching how crew members & garden managers have grown in their chosen craft and as individuals in empathy, skill, and intelligence. When they grow, I grow. If you really want to be involved in something, teach it— learn-repeat-learn-repeat."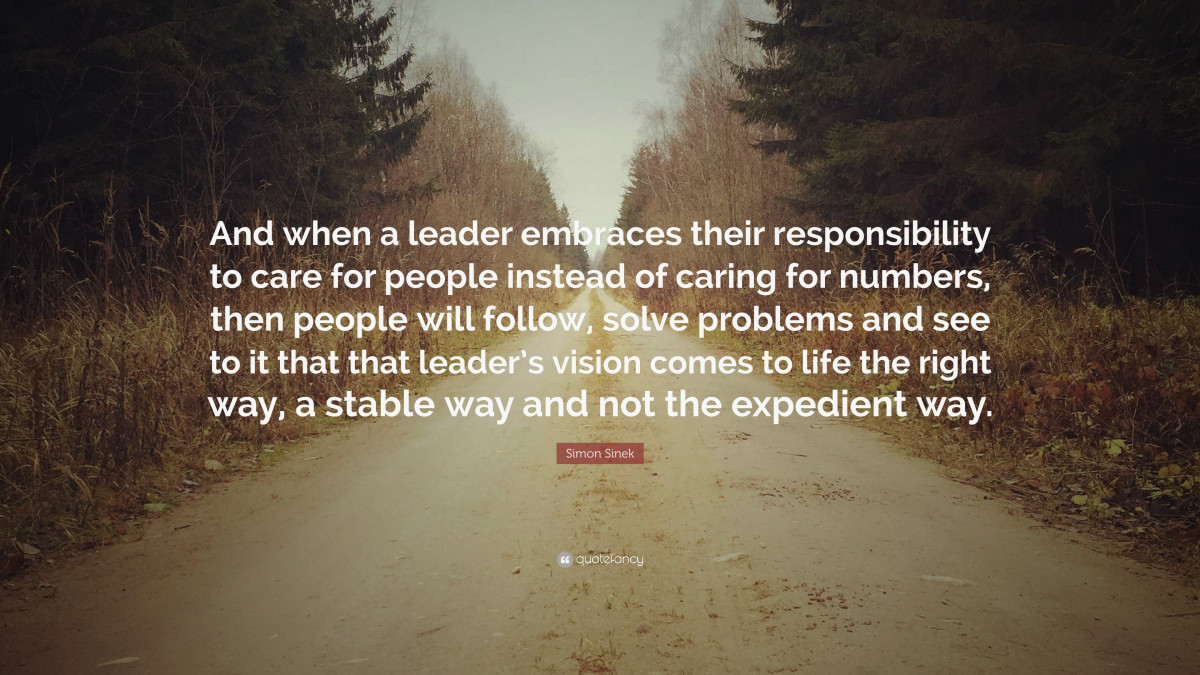 "Numbers are great but when you get in trouble, it will be the people who come and help you." He references a quote from author, Simon Sinek, who, incidentally wears a fantastic orange watch during his TedTalks. Ralph chuckles, recounting his determination to find that exact orange watch, and recalls how wearing the watch made him feel. "I was hoping to embody his intelligence but I was never quite as loquacious as him as much as I wore it."
I think I speak for everyone when I say that Ralph is our favorite kind of loquacious—buoyantly bestowing brightness upon everyone he encounters and employing his perpetually clever anecdotes and insightful idioms to inspire spirits.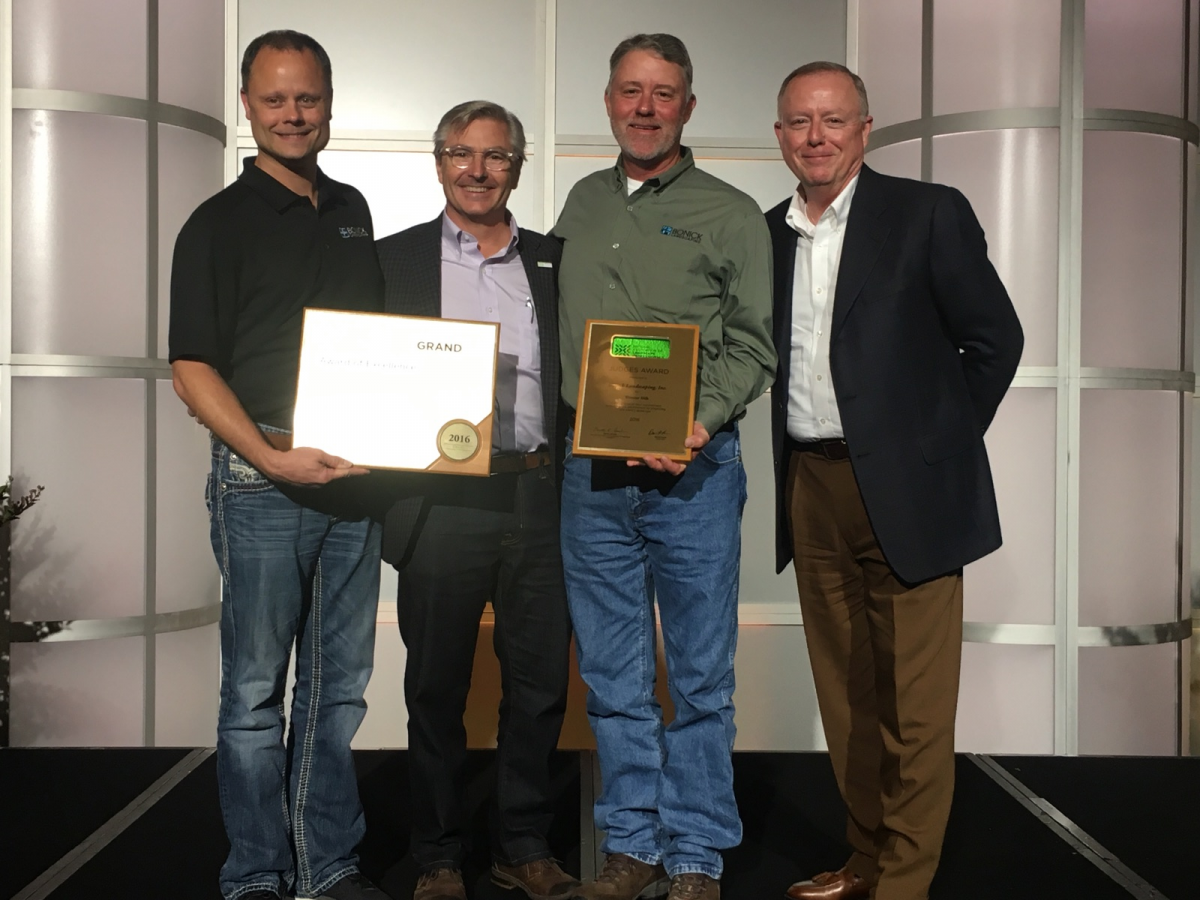 In usual Ralph fashion, he injects his infectious humor to lighten my subsequent, somber line of questioning regarding his team's transition following his departure.
"It breaks my heart to leave them. This will be a new stage for them and it leaves a void only a big cheeseburger can fill." (Shared laughter)  "It's a new page in their book," he continues. "We've brought somebody in who will be competent enough to take them to the next level and I will be greatly edified and blessed to see that happen. The new guy promised me he'll give me a call if the employees need motivation!"
He tells me of an exercise he did recently with his team. Each person was to find a quote that describes themselves and another quote that others might use to describe them.
Ralph fittingly chose words for himself by Judy Garland, "Always be a first-rate version of yourself, instead of a second-rate version of somebody else." 
He thinks others would describe him the way Mr. Bean delineates the types of characters he plays: "People that are slightly odd or eccentric or have a more particular attitude to life."
But, in my interviews with others, not only do they recall his legendary humor, but they summarize the impact of his charismatic character in deeply heartfelt sentiments: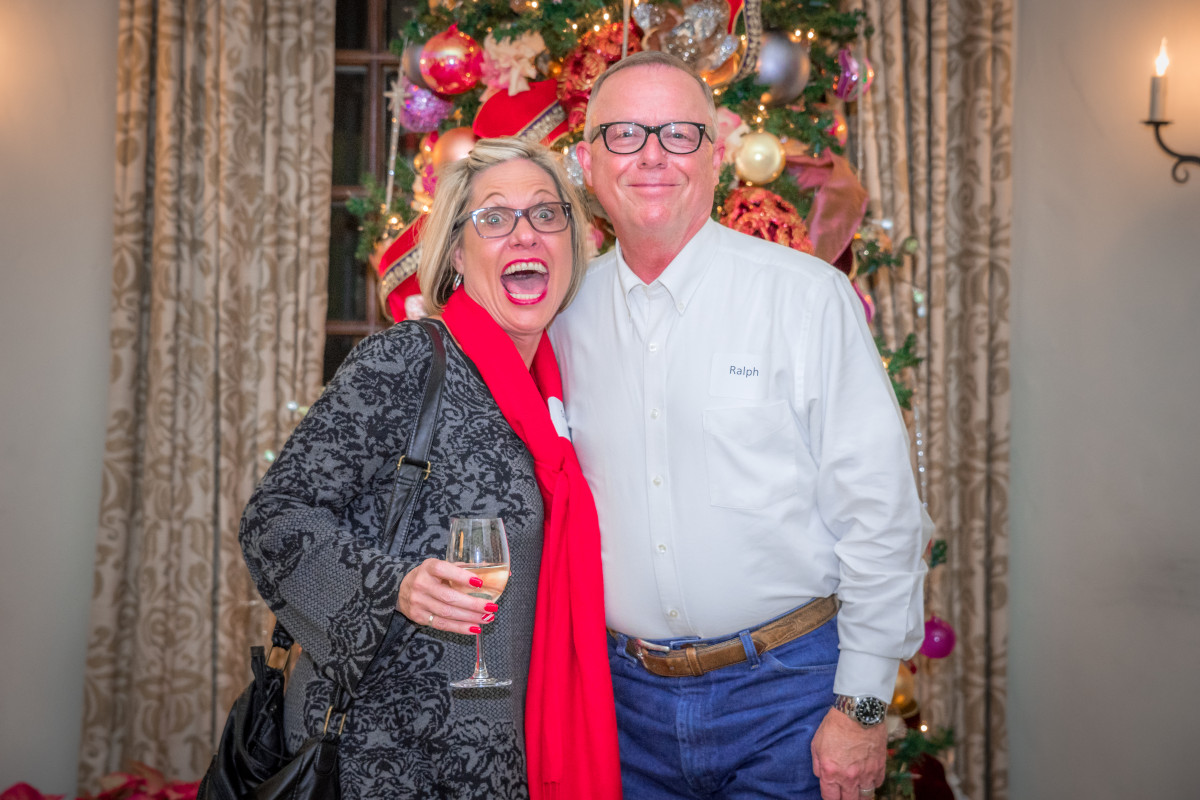 Thoughts on Ralph
Garden Manager, Katt Hicks recalls the words of Steven Spielberg when she thinks of Ralph, and we couldn't agree more:
"The delicate balance of mentoring someone is not creating them in your own image, but giving them the opportunity to create themselves." 
In her own words, she adds, "It has been a beautiful learning opportunity observing Ralph mentor each Garden Manager individually to bring out the treasures within and to find the particular humor that created such a special bond within our team.  Your leadership and teachings will remain a standard in my world. Wishing you the most fulfilling, delightful retirement and looking forward to our team Zoom lunches!"
Others on his team echo her opinion:
"My most memorable thing about Ralph is when someone asks how he is, he says 'If I was any better, I'd be in Heaven'. Ralph has a way of saying just the right thing at the right time—if the air is thick, he will say a joke or play just the right song to make everyone lighten up and realize that, maybe, it's not as bleak as we had thought. Ralph has, whether he realizes it or not, changed the trajectory of my life. He has made me realize some things about myself that I need to change. I thank God for bringing Ralph into my life. Less than two years we've known each other, but his profound influence will last my lifetime. I will miss Ralph terribly."  
—  Keith Jenkins, Garden Manager
"If you spend any given time with Ralph you grow to love him, his humor, his dancing, his boisterous laughter, his witty jokes, his interjected topic-appropriate quotes, his cute nicknames he comes up with for people, his fabulous fashion wear accessories [Glasses/scarves], how giddy he is to show you when he gets a new flashlight or new knife, and so much more! Ralph is a people connector and he is a leader of leaders—he is genuinely interested in the lives of those that are in his charge.  I have worked alongside Ralph for the entire time he has been with Bonick. He has allowed me to share my ideas, empowered my ideas, allowed tears to shed, lots of laughter [lots and lots…], and a friendship that will last beyond our time at Bonick. I am blessed beyond measure to know this individual, but most of all to call him my dear friend."  — Brandy Salinas, Garden Services Coordinator
"One of his unique expression that will stick with me is 'uhmmm there king fisher!' He is a great mentor! Best boss I've ever had!!!"  — Tim Roye, Garden Manager
---

Ralph's Retirement Plans
I inquire about Ralph's plans once he bids Bonick farewell and heads to the greener pastures of Arkansas.
He jests, in usual Ralph fashion, "I'm going to join all the old people already up there and dye my hair blue and go to a couple of senior living centers or maybe be a Wal-Mart greeter!"
We discuss his more realistic plans for the future and he mentions that his Bonick anniversary is also his 48th wedding anniversary with his wife, Debbie. "Forty-eight years and she's still sane. She's a wonderful lady and I'm very fortunate she lets me stay in the same house as her. We just sold our home and she's already up there with the dogs."
We bond over our mutual love of our canine companions as I learn how Ralph and his equally dog-fanatic wife are excited to embark on outdoor excursions with their 3 huge husky rescues. He's looking forward to spending much more time exploring and biking in the forest and plans to get a great camera to take up nature photography. He's even considering going back to school to finish his master's with an emphasis in counseling to benefit those in the business world.
Ralph's & Bonick's Transition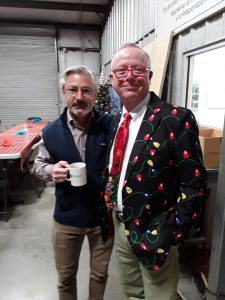 While Ralph's departure will leave a hole in all of our hearts, his optimistic determination, wealth of wisdom, and zest for life, will remain within each of us. As he makes his metamorphosis into the next phase, we're confident that he leaves our team in capable hands, and we eagerly anticipate his next move. For anyone who's ever known Ralph knows that retirement from work simply translates to more time to build relationships and profoundly impact all he encounters.
While we will all miss Ralph's bigger-than-life personality I am so excited to see what he accomplishes in this next chapter."  – Glenn Bonick
— by Tammy Dalke Vanderkolk