< Back to News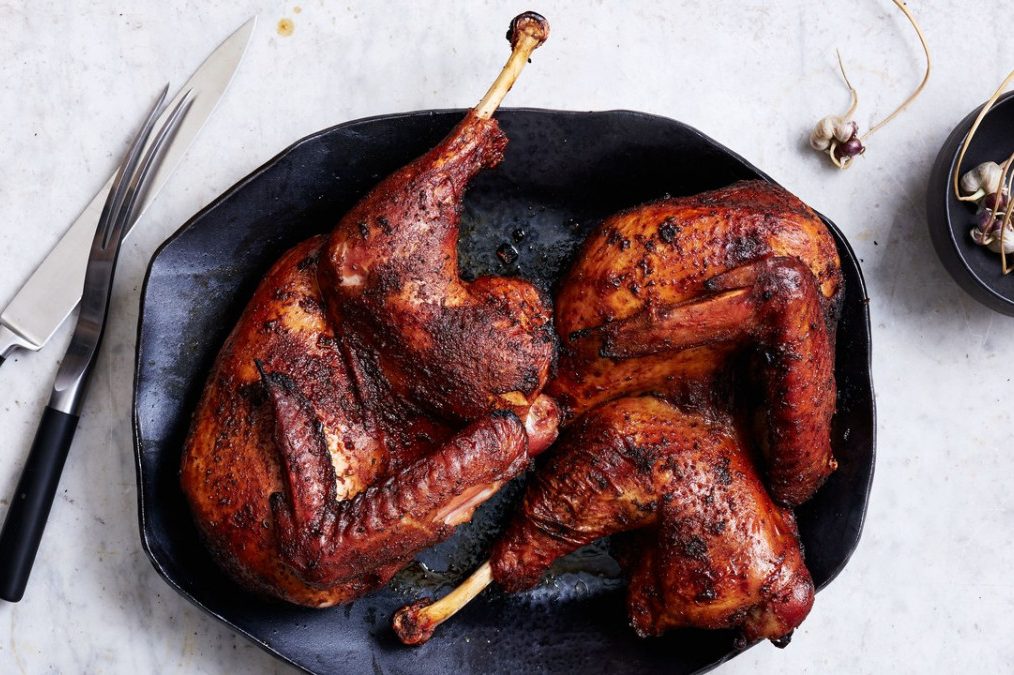 Blaze Your Bird
Tired of the tried and true family turkey recipe? If you're hosting a holiday gathering this year, think outside the oven and blaze your bird.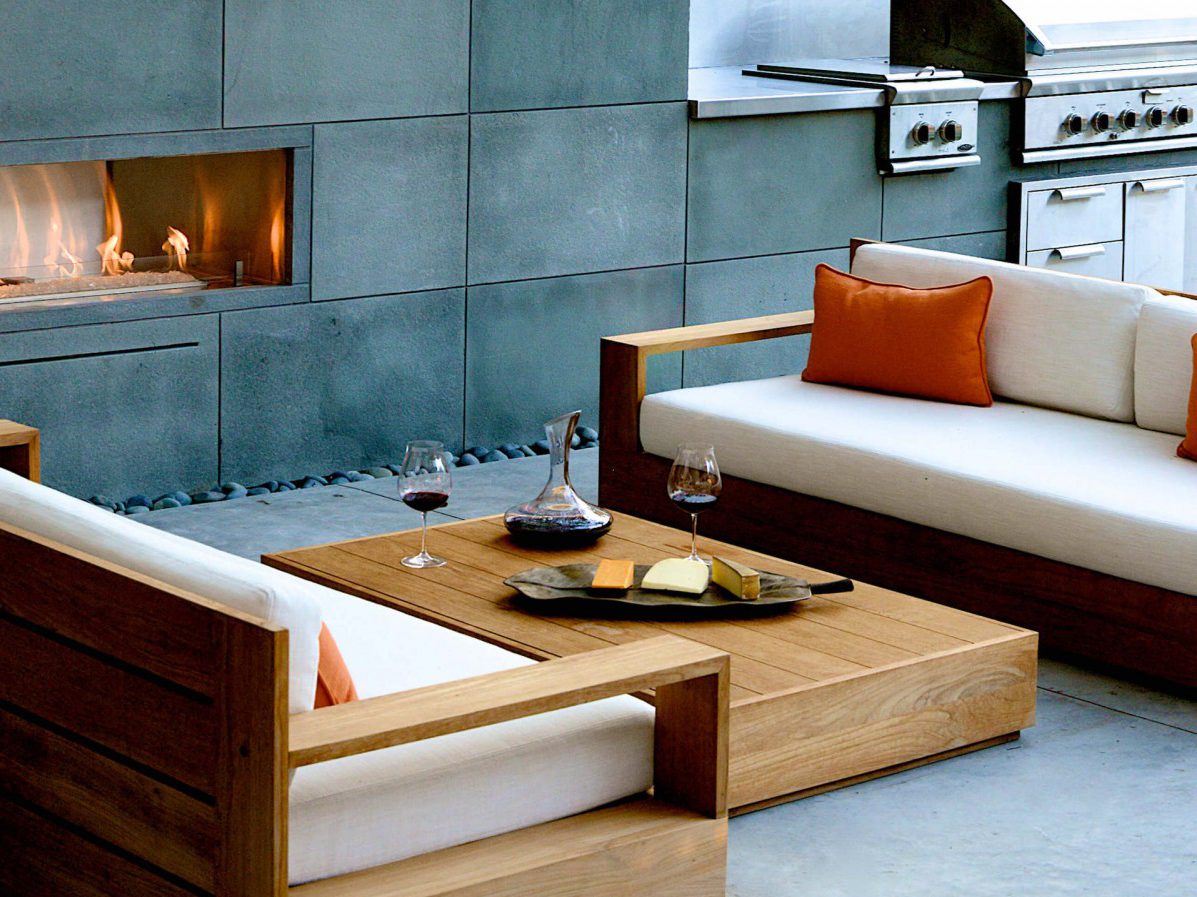 Benefits of Grilling Your Turkey
MORE OVEN  SPACE
Forget juggling oven space between your festive foul and succulent sides. Grilling your turkey leaves more room in your Viking oven for yummy yams, savory squash, and of course, pumpkin pie!
MORE KITCHEN SPACE
Guests can gather 'round the grill and enjoy an outdoor cocktail instead of being cooped up in the hot kitchen.
MORE TIME
Instead of slaving away basting your bird, let it soak in a bountiful brine. Grilling requires less active cooking time, freeing you up to whip, blend, and stir the rest of your magnificent meal.
MORE FLAVOR
Grilling your turkey for shorter periods helps it retain its full, juicy flavor.
Grilled Turkey Recipes
Ready to turn the tables on Thanksgiving?  Ditch the baster and show that bird who's boss with these mouth-watering grilled turkey recipes: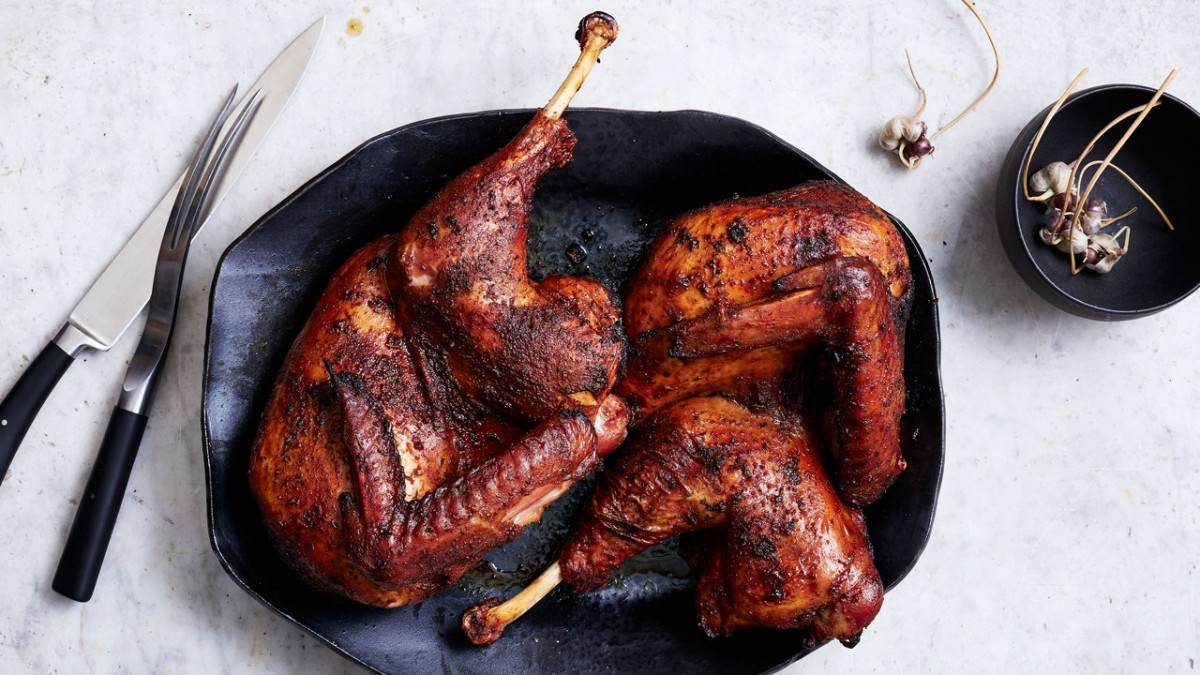 Image courtesy of Bon Appetit
Barbeque Spice-Brined Grilled Turkey
by Bon Appetit
We love the flavorful punch this sweet and smoky spatchcocked recipe from Bon Appetit packs. Wood chips are optional for an extra smoky bird. Great for gas or charcoal grills.
Grilled Turkey with Spice-Herb Butter, Apple-Bourbon Brine and Country Gravy
by Williams Sonoma
Delight your holiday guests with this drool-worthy dinner featuring three levels of flavor from an herb butter compound, apple-bourbon brine, and southern country gravy. This recipe utilizes a whole bird and wood chips for either gas or charcoal grills.
Share the Love
If you're daring to delve into one of these recipes this holiday season, or if you have a great grilling method of your own, we'd love to hear about it! Share your recipes or bird-grilling experiences with us via e-mail or social media.
Wishing you a Happy Thanksgiving from our Bonick family to yours.