< Back to News
Meet Director of Garden Services, Jake Agema
This time of year, landscape maintenance, planting, and other garden services are crucial. So, we're thrilled to have Jake Agema join our team to oversee all of the operations involved in maintaining our clients' estates. This creative Chicagoan comes with quite the design eye, boasting a broad resume of experience, including graphic, exhibit, and landscape design. Read on to hear from Jake in his own words.
Background & Education
I graduated from the Illinois Institute of Art, majoring in visual communication and graphic design. Upon graduation, I was hired by the Museum of Science and Industry as an exhibit graphic designer. After spending 7 years there, I went on to work in advertising as a studio coordinator for Ogilvy and Mather.
Industry Experience
I have been in the landscaping industry for the better part of 20 yrs. It was always there—my dad gave me the green itch at an early age. I was taking my vacations from the museum to install larger landscaping jobs and finally just decided to go full-time. Like most, I started with my own lawn mowing business that grew into my side hustle. Then while sitting at a SOX game, my now wife and I decided to give it a go and open my business full-time. I ran that for 10 years with a focus on residential design/build/maintenance, and a spattering of commercial work. Upon making the hard decision to close my company, I went on to work for two top North Shore firms—the most recent being Mariani Landscape.
On His New Role at Bonick
So far, working at Bonick has been great. The challenges have been many, but most notable is getting to know the Dallas market and the 12-month service cycle, where before it was 8 months.
I'm most excited about growing the garden services division to be a "white glove" service for any outdoor needs, driving quality standards to become one of the top landscaping firms in the DFW area.
Approach to Customer Service
To me, it's simple and I have 2 rules to follow:
First, be the expert. We are hired due to our know-how and expertise, to steward our client landscapes and provide a value-added service.
Second, YES! The answer is always yes, we can help you with that. Our clients are asking us because we are the experts and we will provide solutions to their requests or problems.
Best Part About Working at Bonick
The people. I have worked for many types of companies in different sectors throughout my career. It feels like every one of our associates aspires to do a great job in their roles and balances enjoying their time with their extended family.
Family Life
I'll be married to my wife, Heather for 16 years this August. We have two beautiful young ladies, Olivya, 15, and Violette, 9, who are everything to us. Olivya is a freshman in HS where she is an honor roll student in almost all honors classes, and she participates on the swim and water polo teams. Violette is in 4th grade where she is also one of the top in her class. She is the starting catcher on her traveling softball team and one of the funniest kids I know. We also have 2 Goldendoodle fur sons, Charlie, 3, and Teddy, 2.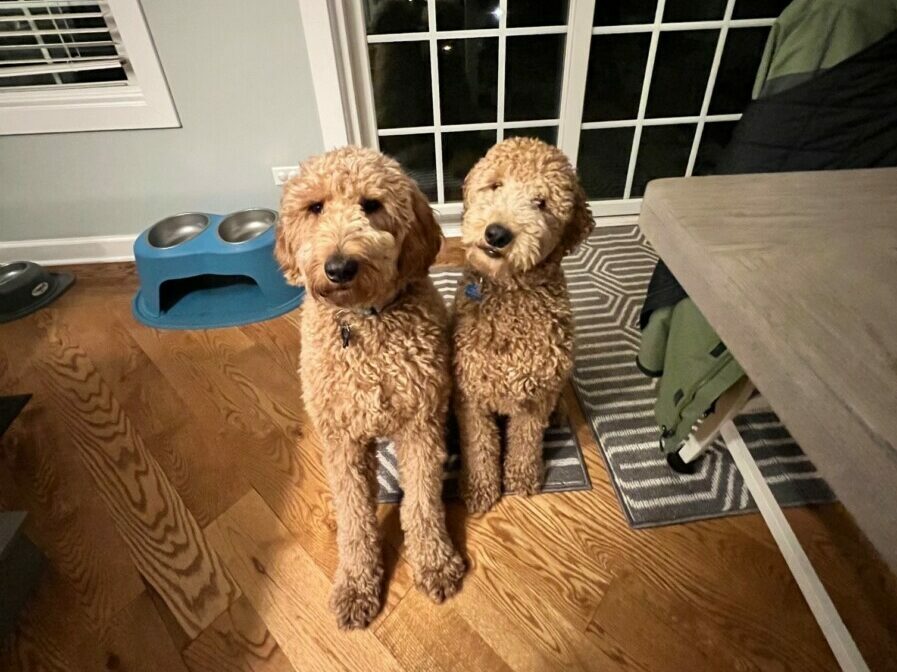 Hobbies & Interests
With the limited free time we have as a glorified "Uber" service, I enjoy helping my daughter's softball team. I also hold the position of Field Director on the Board of the league. When I am not managing clients' gardens, I do like to tend my own. When time allows, I also enjoy walking our pups and coffee dates with my wife.
We're looking forward to utilizing Jake's expertise to create an elevated experience for our clients. To begin on a concierge service schedule with Bonick, contact us for a customized consultation.
---
You May Also Enjoy:
The Total Package: Is Your Landscape Company Right For You?
5 Ways to Multiply Your Leisure With Landscape Concierge Services
Landscape Spring Cleaning Checklist