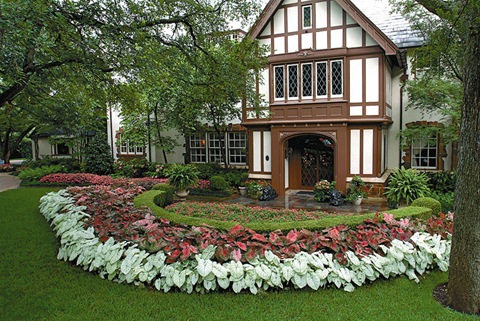 Dallas Sprinkler and Irrigation System Repair
Bonick Landscaping has over 30 years of experience working on automatic sprinkler systems (also known as lawn irrigation systems).  We are familiar with all types of sprinkler systems from the old copper pipe systems to the newest, state-of-the-art high-tech water auditing equipment. We inspect and repair all brands of sprinkler systems including RainBird, Hunter, Imperial, Irritrol, Toro and Weathermatic. As professional horticulturists, we know the water requirements of your plants and how they will vary depending on site conditions and locations. This is critical knowledge when servicing your irrigation system to protect your landscape investment.
Whether you need a small sprinkler system repair or a complete irrigation system overhaul, our team of well-trained technicians can help solve all of your irrigation and drainage problems. Our Dallas services include repairing heads, valves, leaks, controllers, troubleshooting wiring problems and any other repairs to your automatic sprinkler system. We can help you with a sprinkler system inspection for older sprinkler systems or redo the sprinkler system after changes to your landscaping. We often make changes to existing sprinkler systems or design and install new sprinkler systems when working on landscape projects.
Find out more about our other services.