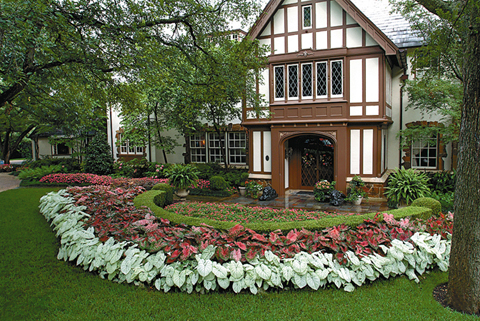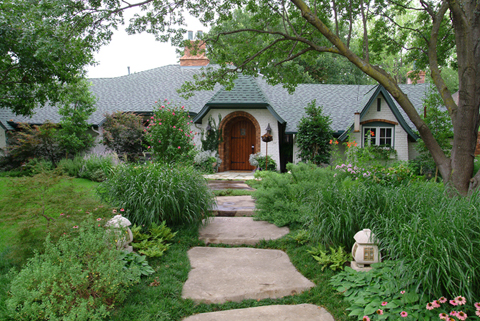 Expert Dallas landscape and lawn maintenance services
North Texas landscape maintenance, done correctly, is a science. It involves knowledgeable expert gardening practices, regular plant and lawn fertilization, pest suppression and long-term planning to maintain a beautiful and balanced habitat. Dallas's Bonick Landscaping uses an integrated approach to pest management (IPM) and a flexible approach to garden and yard maintenance. Whether you need weekly yard maintenance services or seasonal landscape maintenance services or emergency services, Bonick Landscaping provides the highest standards for quality and attention to detail in the industry.
Weekly Garden and Lawn Service
As horticulturists and garden and lawn experts, we're dedicated to providing you with the highest quality landscaping services for all your green spaces. Weekly landscaping services can entail everything from mowing and plant bed maintenance to a comprehensive grounds management program that includes everything from mowing and seasonal color enhancements to monitoring irrigation and mosquito control systems. To find out more about our weekly landscape services, call 972-243-9673 or email us.

As-Needed Garden and Lawn Maintenance
While most of our clients opt for weekly maintenance services, we also offer our garden and lawn services on an as-needed basis, or on a monthly schedule. Many estates could benefit from our seasonal color and garden enhancements to get them back on track as they move from winter to spring, spring to summer, or summer to fall. Or perhaps your landscaping is overgrown or past its prime and you need some "landscape refurbishment." Sometimes, clients are happy with the service they are using for basic mowing, but feel they need a higher level of expertise for fertilization and nurturing care. Or, if they have a big event planned at their home, they simply want to call us in to make sure their gardens and lawns look their very best.
Find out more about our other services.