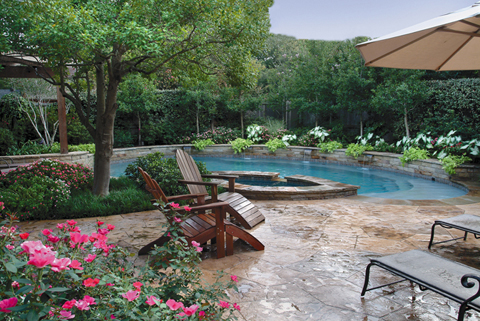 Bonick Landscaping offers a range of outdoor property care services
Outdoor Estate Management
Dallas weather can be hard on gardens. Regular garden maintenance is vital for enduring beauty and to protect your outdoor investment. At Bonick Landscaping, we believe a good landscape management program starts by being proactive, not reactive, and includes expert gardening practices, proper pruning techniques, flower bloom production, fertilization and nurturing, proper water management and preventative disease and insect control. Too often, we are called in only after less knowledgeable and experienced landscapers have created weakened and deformed plants through lack of knowledge and best practices. We can't emphasize enough to clients that once you have invested in quality garden landscaping and design, expert maintenance is essential to preserve that investment.  
Find out about budget.
Learn more about our services.